Update:
Couple pics from today's rally at Grijalva's Campaign office added below.
Tomorrow: Sunday April 25th Phoenix:State Capitol: Noon to 2pm
(Buses going from Tucson leaving at 9 am: contact:
Border Action Network
MAY 1st: TUCSON: La Gran Marcha (www.tucsonmay1st.org)
9am: Gather at El Casino Ballroom: 437 E. 26th St, Tucson
March to Armory Park (220 S. 5th)
Rally at Armory Park: Speakers, Music, Food
end update
---------------------
Come on down and support Representative Grijalva and the people of Arizona who will be targeted by this bill. Come down and stand in solidarity against racial profiling and harassment of "suspicious" brown people, native born and immigrant.
This is my first diary and I'm sorry it's mostly pictures. I have to head down to the rally right now. The primary purpose here is to highlight the fact that progressive Arizona is fighting back! The wingnut republicans in the state government are destroying Arizona and we must make our fellow Arizonans aware of just what's in this bill and how it will truly effect their neighbors.
Pictures from Friday's rally in downtown Tucson:
(I must have been near CosmicDebris!)
Represtatives of the Yaqui community in Tucson lead the march. Yaquis received political asylum by the federal government due to persecution in Mexico.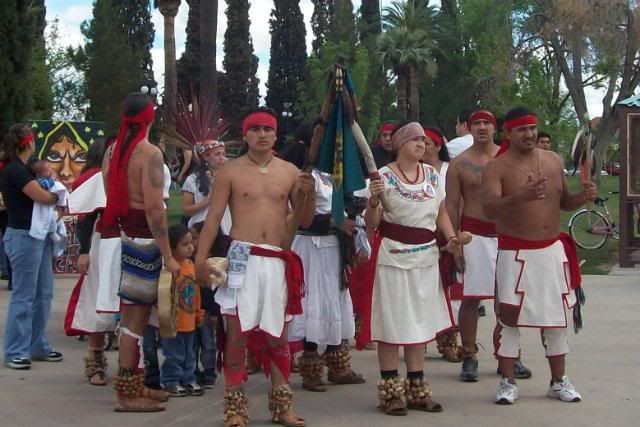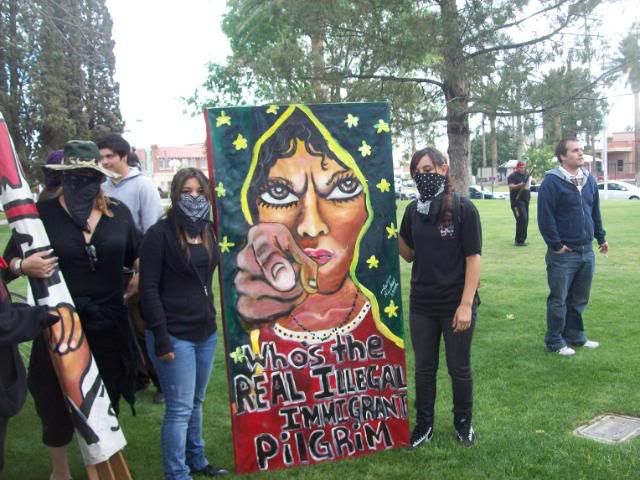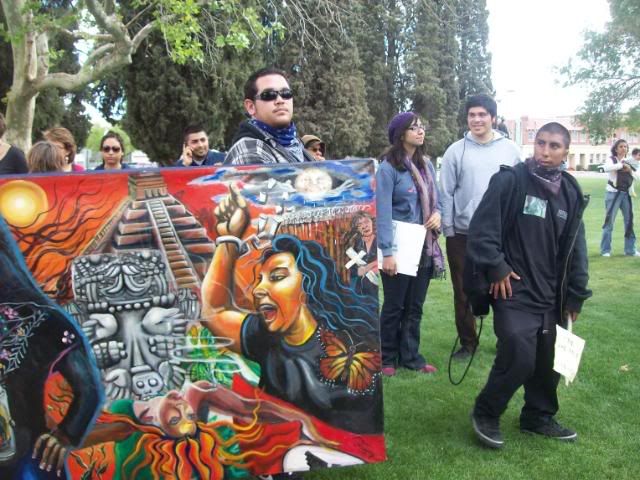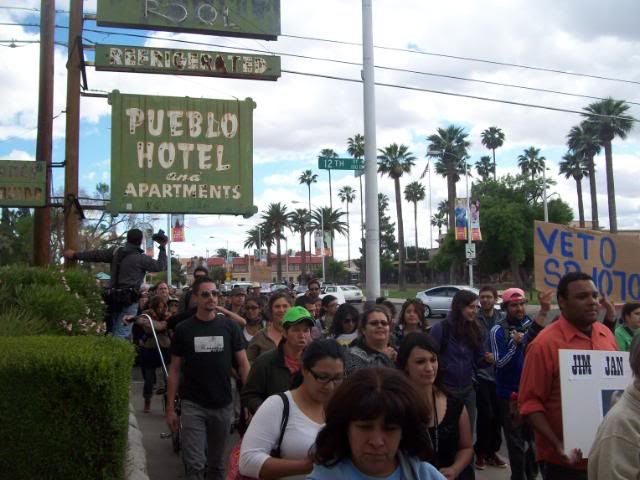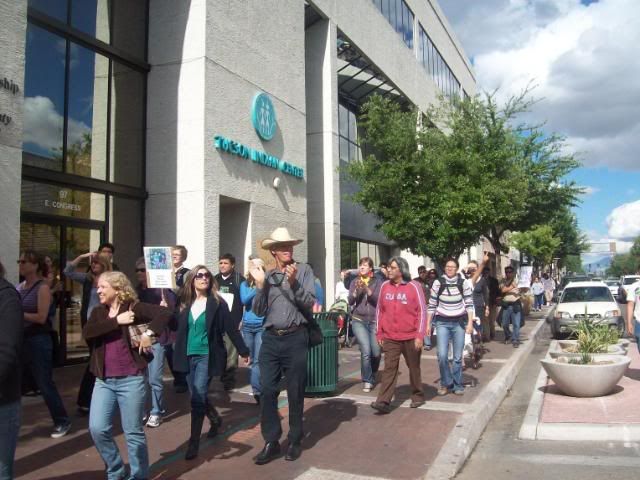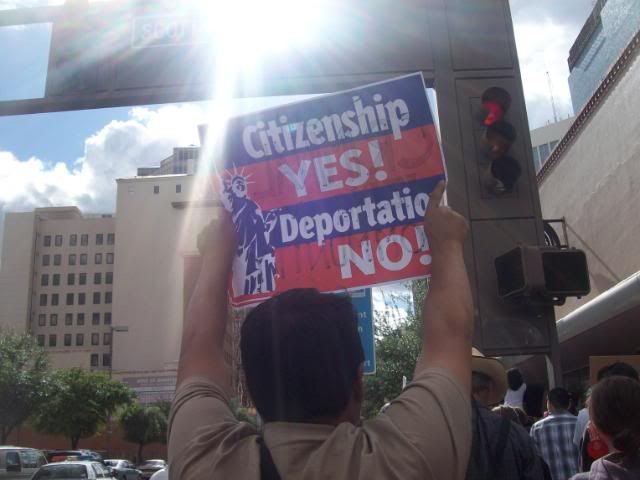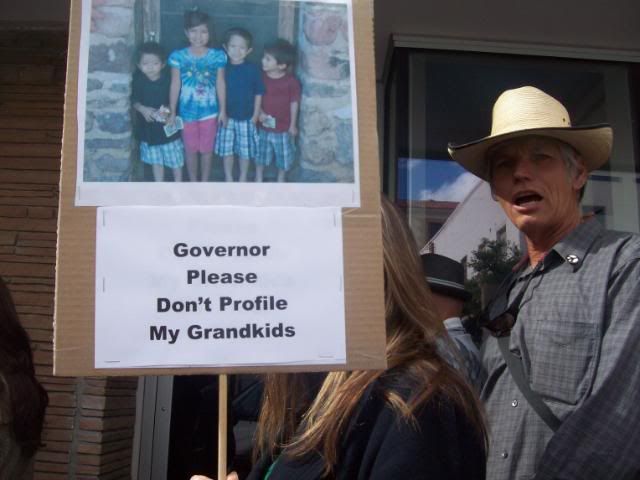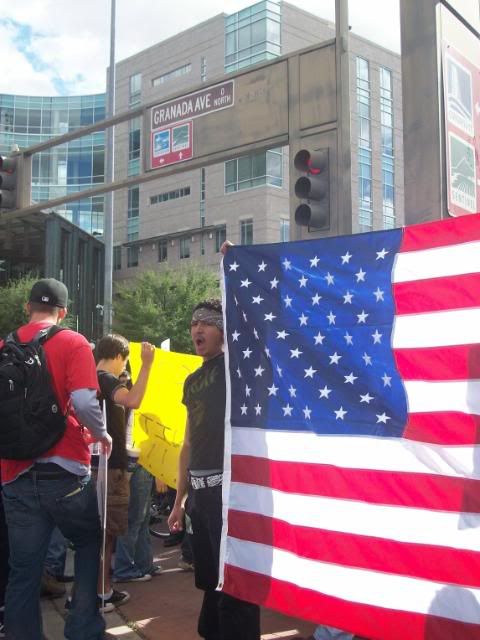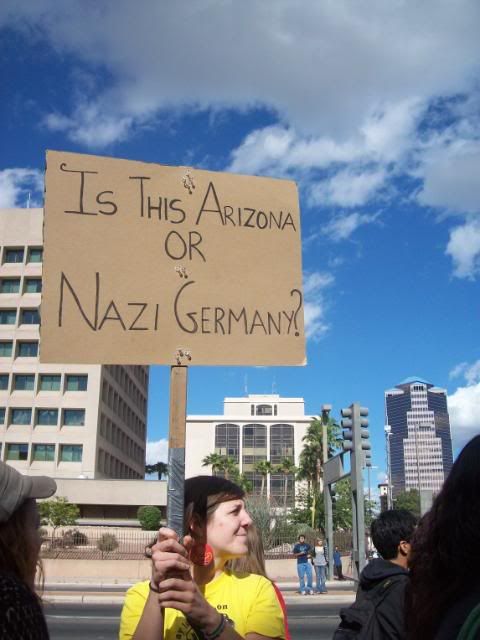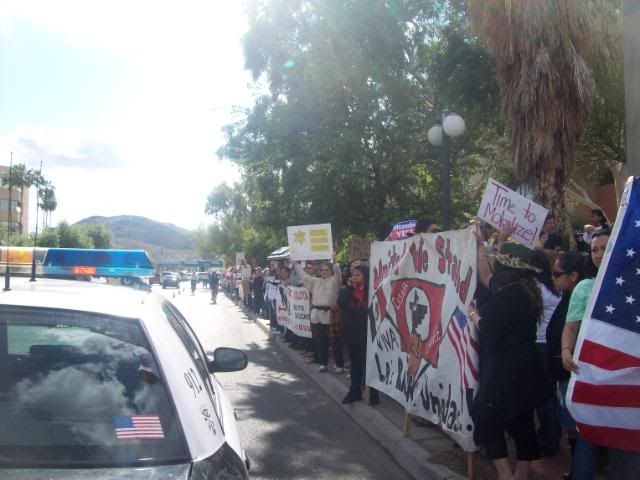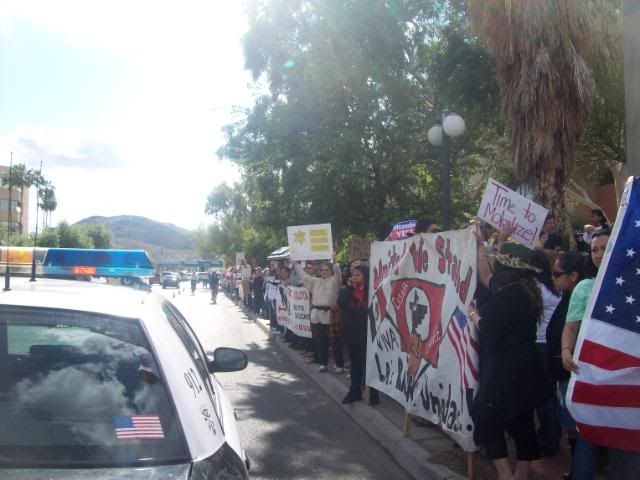 and an important reminder: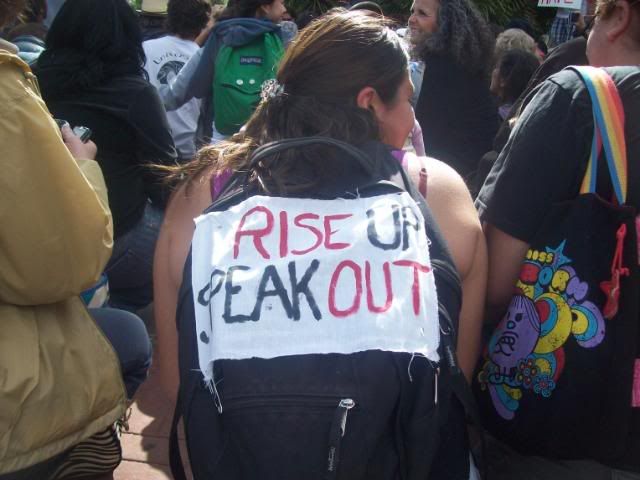 -----------
Photos from today's rally at Rep. Grijalva's office:
A couple hundred people showed up to support Grijalva's efforts.
Representative Grijalva: