The Liberal Mainstream has been on cruise-control writing the
narrative that Election-2010 will be a HUGE victory for
Republicans as the Democrats will see losses they haven't seen since...well 1994.
Apparently, the polls have already closed---and FOX NEWS has placed
orders for their "Mission Accomplished" signs.
But...it seems their presumed victory parade is about to hit a speed bump.
Jump ova the Fold puhleez---
Looking through the interwebs one word I constanty see describing the Midterm 2010 Elections is "bloodbath":
How Dems Can Avoid a Nov. Bloodbath
Media reports suggest that President Obama is turning his attention toward the midterm congressional elections.http://www.realclearpolitics.com/2010/04/16/how_dems_can_avoid_a_nov_bloodbath_232717.html
...Arkansas Democrat-Gazette offers a warning to moderate Democrats and border state moderates — warning of a midterm bloodbath comparable to the 54-seat D-to-R swing in 1994.http://www.politico.com/blogs/glennthrush/0110/Berry_Obama_said_big_difference_between_10_and_9 4_is_me.html
Get ready for 2010 election bloodbath:
I keep asking myself the same haunting question: How on earth did this community organizer ever become president of the greatest country in the world?http://www.wnd.com/index.php?pageId=120836
-Sorry about linking World F*cking Nutz Daily. Although they are a source of news to the 20% of the U.S. that believe President Obama is born in Kenya and is out to kill grandma. These are the same people that continued to support Bush post '07 and attend the local Tea Party Rallies. So they are, indeed a factor.
"I think that it's going to be revolt and an uprising against the Democrat Party in general. ...it's going to be a bloodbath politically in 2010..." - Rush Limbaugh 10/28/09
Buuut now lets step back into reality. A couple weeks ago I wrote a diary quoting Paul Krugman about whether there was an "upward trend" for Democrats and will they make a political come-back. And it seems, once again, Mr. Krugman was ahead of the curve.
The polls are showing that WHEN THE PRESIDENT STARTS ACCOMPLISHING GOALS HE SET OUT TO DO (i.e. Economic Stimulis Bill, Time-table for Iraq, HCR, Financial Reform...) people begin to notice.
With all the political heat the Democratic Party has been taking the past months, with the wind behind the the Republican Party's back, with the enthusiasm gap that Republican voters had over Dem voters(mostly because of the pot stirring of the Tea Party) and the MSM carrying the RNC's talking points---polls are showing that the Democratic Party is not in fact dead, and there is still hope that they will be able to maintain a majority in the House and Senate.
Prove it?

Exhibit A:
Harry Reid.


Harry Reid, The Democratic Senate Majority Leader was written off politically and was supposed to be an example to all Dems of what will happen in 2010. Even Sarah Palin came to his home-town, sticking the proverbial fork in Senator Harry's Politcal Career.
Well, Chris Cilliza of the Washington Post reports:
For the first time in the better part of a year, Senate Majority Leader Harry M. Reid (D-Nev.) has reason for optimism in his bid for reelection this fall.

A new poll, conducted by Mason-Dixon Polling & Research for the Las Vegas Review-Journal, shows Reid has pulled into a statistical dead heat with his two most likely Republican challengers this fall: former state party chairwoman Sue Lowden and former state assemblywoman Sharron Angle.
Exhibit B:
Attorney General Richard Blumenthal.


After "misstatements" about his (non-)service in Vietnam everyone expected another Dem to bite the dust, as it would be another pickup for Republicans.
Not too fast, bud.
he Democratic nominee for a Senate seat in Connecticut is holding on to a wide lead over his Republican opponent, despite having been forced to apologize for misleading statements about his military service...
State Attorney General Richard Blumenthal led Republican Linda McMahon, a former wrestling executive, by 56 to 31 percent in the Quinnipiac University.
Exhibit C:

Rand Paul.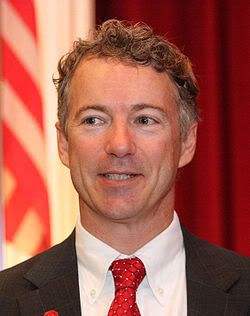 The Research 2000 Kentucky Poll was conducted from May 24 through May 26, 2010. A total of 600 likely voters who vote regularly in state elections were interviewed statewide by telephone. The results?
While a Rasmussen Reports poll had Republican senate nominee Rand Paul jumping out to a 25 point lead after his May 18 primary victory, a Daily Kos/Research 2000 survey conducted May 24-26 is far less exuberant with Paul holding a 44 percent to 41 percent lead over Democratic Attorney General Jack Conway. Fifteen percent are undecided and the margin of error is 4 points.
Exhibit D:
Generic Ballots.


After months of Republicans having a stronghold over Generic Ballots, the Democrats seemed to have made a strong comeback:
Today's update shows Democrats ahead by 0.54%, their largest advantage since they held an edge of 0.68% on March 29th.
....
This is good news for Democrats, but also only represents a swing of only 2.0% in their favor from the largest Republican advantage in my averages. This is really is only a slight improvement, not a dramatic one.
Exhibit E:
Lee Fisher.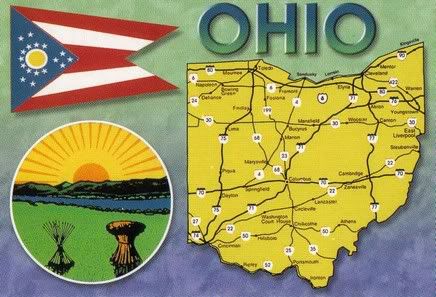 The University of Cincinnati's Ohio Poll has good news for Democrats. In the Senate race:

Ohio Poll (PDF) by the University of Cincinnati. 5/11-5/20. Likely voters. MoE 3.8%

Rob Portman (R) 46
Lee Fisher (D) 47

Fisher's lead is obviously well within the margin of error, virtually a tie. But if a poll is going to find someone up by a point, better it be the Dem. And this result shows that this open seat is very much in play and could provide a key pick-up for Democrats.

Exhibit F:
Joe Sestak.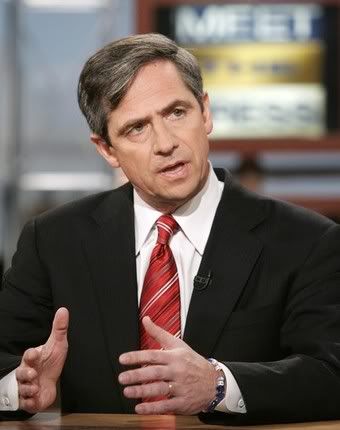 PA-SEN Election-2010 was supposed to an easy pick up for Republicans. Toomey was leading Arlan Specter by double-digits in nearly every poll. Then, something odd happened---a REAL Democrat entered the race. Results?
The new Daily Kos/Research 2000 poll of the Pennsylvania Senate race has Democratic Rep. Joe Sestak, who defeated incumbent Sen. Arlen Specter in the Dem primary last week, jumping to a narrow lead over Republican former Rep. Pat Toomey.
If you have more to add...feel free to add in comments.
There will be no bloodbath. Will there be pick ups for the minority party, like almost every midterm election? Most Likely.
The Democrats still have Hope, they have more than hope. Accomplish goals you promised to/were elected for---and the polls will follow.
================================================================
Update: I really am amazed I made the rec list again. I cannot explain how much I appreciate it. Thank you all so, so much.
I'm a junior in high school---so grades are coming soon along with Summer vacation and I'm moving cross country again,---so I was just letting some steam out. Feels good to know people like what I write.
Thanks again!
Peace
Update #2:
Reading the comments I decided to add on to the list.
Exhibit G:
Tipped from joe from Lowell
Michael Bennet.

Sen. Michael Bennet of Colorado, a Democrat who had been seen as increasingly vulnerable to a Republican challenge, has strengthened his numbers against the two leading GOP contenders, according to a Public Policy Polling survey conducted May 14-16.
...
Bennet leads former GOP Lt. Gov. Jane Norton by 44 percent to 41 percent, with 14 percent undecided. In a PPP poll conducted March 5-8, the two were tied at 43 percent each. The margin of error is 3 points.
Bennet leads Weld Country District Attorney Ken Buck by 45 percent to 39 percent, with 16 percent undecided. Bennet led Buck by 46 percent to 40 percent in early March.http://www.politicsdaily.com/2010/05/19/democrats-improve-their-poll-position-in-colorado-sena te-race/
Exhibit H:
Ted Strickland.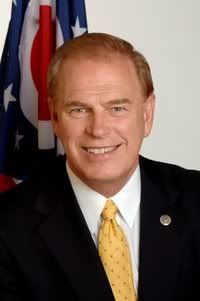 6 months ago Ted Strickland was trailing his Republican opponent by over 7% according to Real Clear Politics.
Now it seems Gov. Strickland has taken his lead back:
Slightly more Ohio voters prefer Gov. Ted Strickland over his Republican gubernatorial rival John Kasich, according a new Ohio Poll by the University of Cincinnati's Institute for Policy Research.

The poll, which surveyed 668 likely voters between May 11- 20, shows Strickland has a five percentage point lead -- 49 percent to 44 percent -- over Kasich. The poll has a margin of error of 3.8 percent, which means the results could swing either way by that much.
Suggestions?