Burning the Midnight Oil for Living Energy Independence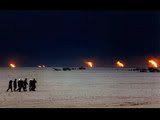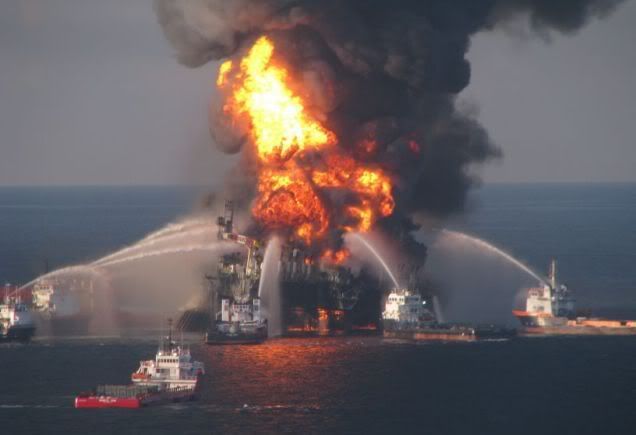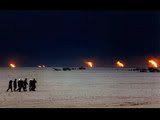 Remember the ontroversy over whether the Stimulus would be "going overboard"? Well, when we net Federal, State and Local Government ... there is no Stimulus. The Federal Spending from ARRA was too small to cover the drop in spending at the State and Local government in the last quarter of last year and first quarter of this year.
And yet those who are unhappy that we have not yet had a Depression since the 30's have been successful in getting the recipe for a Depression installed as the Conventional Wisdom.
This diary is about one strategy to side-stepp the neo-Hooverites with a "fully funded" program that will still provide the stimulus that our economy desperately needs to get the recovery into second gear where it can start cutting into the unemployment crisis.
Sidestepping the Depression Fans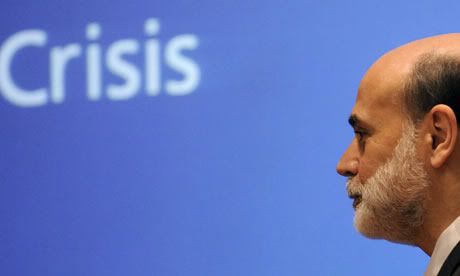 The basic trick of the Depression Fans is quite simple: instead of worrying about the real world, get a broken model about how things work built into public discourse, and then use that broken model to achieve their ends.
The ends would appear to be seeking ever growing power for the major transnational Corporations, at the expense of small business, citizenry, local communities, organized labor, and indeed anyone who is not a major transnational Corporation.
The chase for power is a lot harder to cope with than the chase for wealth, since if we can find a way of expanding total wealth, then allocating some fraction of that to the already wealthy is one way to co-opt them. However, power is closer to a zero-sum game, where any increase in say by small business, the electorate, residents of a community, members of a cooperative, credit union, or labor union is a decrease in say by large transnational corporations.
One - not the only, but one - part of the process of building a coalition to reserve some power for everyone who is not a major transnational corporation is to find a way to do something successfully. Since a corporation is a private government run by the principle of one dollar, one vote, one of its sources of power is the failure of public government to make and implement effective plans.
Implanting the lie in the public discourse that a sovereign national government with its own sovereign currency faces a domestic finance constraint has therefore been a key part of this process for over half a century. A national government may face resource constraints. A national government may face external finance constraints. But it does not face a domestic finance constraint in an economy where people buy and sell things using IOU's either issued or authorized by that same national government.
However, fighting such a deeply embedded and ferociously defended lie will take time. Those presently unemployed cannot wait on jobs until we successfully fight back this malignant deficit errorism.
So, in the context of the embedded deficit errorism, what is it that we can do?

Rigging the Map is a Fine Trick, Until Someone Gets a Valid Map
Part of the process of embedding deficit errorism into people's heads this deeply is that the advocates of deficit errorism actually believe it. They believe in Hoover's "cut spending, pass some tax cuts for the wealthy and normalcy will be just around the corner" Economics.
So the Liberty Fund is established on an entirely balanced budget basis. The Liberty Development Bank is established with an account for each municipality, unincorporated county, and reservation in the country. A tax is placed on imported petroleum and all "non scheduled" imported petroleum products equal to 1 percent of import price plus 1 cent per gallon. The revenues are divided between accounts on a pure per person basis.
Account holders that have qualifying spending up to their account balance can simply spend it. In addition, if they have qualifying spending up to five times their balance over the most recent four quarters, the Liberty Development Bank is authorized to issue 10 year bonds to borrow that amount on their behalf.

How Much Money are we Talking About
So, how much money are we talking about? Well, US oil imports have been in the range between 3.3b and 3.7b barrels annually over the past decade. There are 42 gallons of crude oil per barrel, so that is between 130b and 160b gallons. So one cent per gallon is between 1.3b and 1.6b per year. Leveraged up to five times is up to $6.5b to $8b available within the first year.
Over the past five years, the price of oil has been between $40/barrel and $140/barrel, so that the one percent would be between 0.9 cents and 3.3 cents per gallon. That would bring the import tariff to from 1.9 to 4.3 cents per gallon. The lowest price and the lowest volume sales we have seen would result in $2.5b per year, or up to $12.5b in spending the first year. In an oil price shock, the amount available could go to $5.6b per year, which would leverage to as much as $27b.
Now, take the more conservative $12.5b available in front loaded spending over the first year. That is roughly $40 per person in the account of each city, unincorporated county, or reservation. The City of Charleston, West Virginia, with a population of 50,000, would have about $2m to spend; if the urban area, with a population of around 200,000 was working together on a project, it would have about $8m to spend, and if the whole metro area was working together, with an estimated population of about 300,000, it would have about $12m to spend.
Or take Cincinnati. With a city population a little more than metro Charleston, the city on its own would have a bit over $12m to spend on a qualifying project. If all of Hamilton County banded together, with a population of about 855,000, it would have about 34.2m to spend.
And of course, if we considered the most populous county in the country, LA County, with about 14m people, that would be up to about $560m to spend sometime in the next year.

What Is A Qualifying Project, Again?
Isn't this a train diary? Well, in a sense, but since the Liberty Fund is about giving local areas freedom to experiment with different approaches to oil-free transport, trains projects would have to compete for the support of cities, towns, villages, suburbs, counties and reservations along with any other oil-free means of transport.
Oil Independent: The power source for the project must be available from renewable domestic power sources. No "potentially", no "in theory", no "eventually". It must be a power source: that is, the net energy return on investment must be over 100% and it must not be dependent upon oil as part of its production process. If a project has to invest in new renewable generating capacity or new transmission capacity to meet this requirement, include that as part of the project.
Common Carrier: The project must be for transport that is accessible to the population. For example, a local subsidy to purchase electric cars is not permitted unless the electric cars are going to be used in a public taxi or share car system. A public shared bike or shared ebike system would qualify: a subsidy for local residents to buy their own ebikes would require some other funding source.
Neighborhood, Metropolitan, Regional, or Inter-regional transport is all allowed: This is biased toward local transport, just because a local project has fewer local governments that it has to convince to provide funding. But the Liberty Fund does not discriminate in favor of or against any given length of trip. Oil independent transport to the local supermarket or oil independent transport between two major metropolitan areas would both quality.
Fully Funded Planning: Spending on Planning and Environmental Impact Assessment to develop a capital project to meet funding requirements is allowed with no matching funds.
Fully Funded Major Maintenance: Existing Oil-Independent Transport can draw on the funds for major maintenance required to bring it back up to a state of good repair.
Financially Sustainable Capital Spending: If the spending is on a capital investment, the project must have a sound business model with committed sources of operating funds.
Operating Subsidies with Local Matching Funds: Local governments can draw on up to half their average available balance for operating subsidies on a dollar for dollar match to locally subsidies.
And Finally, Use It Or Lose It: If Funds have been on account for four quarters without being spent or a application lodged to allow the funds to be spent, the money goes back into the pool to be divided up with current tax revenues.

So, What Would This Buy Us
Well, this is the lovely thing about Democracy: it springs surprises on us that will upset the careful spreadsheet modeling of authoritarian private corporate governance.
So what it will buy us depends in large part on what people want. But what it can buy us is:
Fixing existing electric local rail and mass transit systems that have been allowed to decay under the onslaught of the past forty years
New transit services on existing electric local rail and mass transit systems that have been cut due to the recession
Streetcars
Trolley Buses
New electric local rail
Shared Bikes and eBikes
electric taxis and dial-a-ride vans
Paved cycleways
Pilot Steel Interstate Projects
And this was just off the top of my head ... the list goes on.

Action Agenda
How to get it? Well, we got to build a coalition of the unemployed, the underserved, small businesses losing potential income to oil addiction, and the big cities, small cities, towns, suburbs, and rural counties that can find a use for the money. Or, in other words, a coalition of almost everybody who does not work for an oil company, with some people wearing two or three hats in the coalition.
From the comments: For action on the full fledged Steel Interstate, confer in particular the Railroad ReModelers Club as discussed in more depth in a recent diary.

Midnight Oil ~ River Runs Red