It's another horrendous story coming out of the Gulf, as wildlife rescue people try to help wildlife struggling to swim in oil, get out of it and escape it.
The awful news is coming now that these rescuers are being denied access to rescue these endangered turtles from the waters near the spill and that the oil soaked turtles are being burned alive.
There is nothing I can do to hold back tears as I read about this story recently, hearing about people attempting to save more lives, as little as they may seem, more lives and an endangered species, sea turtles, burning in oil rather than being rescued.
An ancient species as well, the sea turtle represents mother earth, creation, longevity, and wisdom and everything that BP is not. This is a tragedy that we cannot allow, the turtles have been here much longer than any of us, we cannot allow them to disappear because of BP!
According to this interview by NPR with Brian Stacey, a a veterinarian with the National Oceanic and Atmospheric Administration there are, "Five types of extremely rare or endangered sea turtles [that] live in the Gulf, but the majority of the more than 300 turtles found dead or covered in oil since the BP well exploded have been Kemp's Ridleys, the rarest of them all."
He explained how BP ran them out and would not allow them to go in and gather turtles before they lit the oil on fire. He explained that they were finding many turtles right around the area where the booming and oil fires are being conducted, so why would they not allow them to at least get these endangered turtles before the set the seas on fire?
And yes, Brian Stacey explains that many of the turtles they are finding are Kemp's Ridleys, the most endangered of all Gulf species turtles, and it was in late May that people were betting that if any species were to be wiped out because of this disaster, it would be a turtle species.
So, not only has BP's negligence, it's shortcuts and heinous safety records led to the worst environmental disaster, their continued lack of understanding or willingness to work with ecologists or experts means they are speeding along the extinction of more species.
It's unforgivable.
The Kemp's Ridley sea turtles are designated under the Endangered Species Act as Endangered. Harming or killing Endangered Species Act animals carries stiff fines and civil penalties ($500-$25,000) assessed for each violation. Criminal penalties include possible prison time and fines from $25,000-$50,000.

When you consider all of the endangered turtles that have been killed either by the oil itself or being burned alive in the oil, somebody needs to pay for it. If you or I violated the Endangered Species Act, you can be darn sure we would not get away with it. Here we have a corporation (BP) trampling all over it and apparently getting away with it. Is anyone going to do anything about it?

According to the NPR interview referenced above, the bodies of dead turtles are being kept as evidence against BP to determine the final government bill. What about the bodies of those turtles being burned? Is BP destroying evidence to keep their liability down? Is anyone going to stop them?

The Endangered Species Act "Section 11- Penalties and Enforcement" states that citizens can bring "Citizen Suits," "to enjoin any person, including the United States and any other governmental instrumentality or agency (to the extent permitted by the eleventh amendment to the Constitution), who is alleged to be in violation of any provision of this Act or regulation issued under the authority thereof." Perhaps we need to get together and file suit to stop BP from actively killing endangered turtles and destroying the evidence.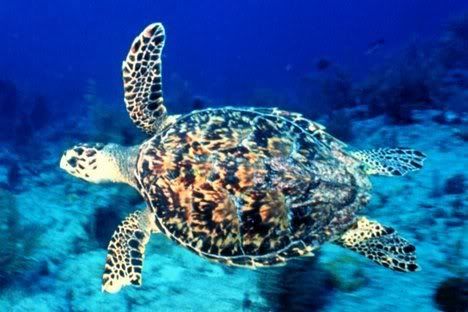 Burning alive, nothing, should, ever have to suffer such a fate and here are people taking their time to rescue these animals and yet, BP continues to turn them away.
Vile and more willful negligence from this company that continues to do more harm than good. Even as the news grows more grim for oceans, as some believe this gusher may not be ended for a very long time, the turtles deserve a chance, they deserve that.
Tell BP that they are wrong again, that they need to let people try to save these turtles!
This is their suggestion hotline. Tell them you suggest they stop burning endangered species alive!
(281)-366-5511
And contact the White House - http://www.whitehouse.gov/...
Thanks to those who suggested this. NOAA Contact Information.
And for those who want to talk about our Dependence on Oil, maybe you could go read a diary I wrote that sunk like a stone, that gave some concrete ways you can talk your friends, family and neighbors on how we can change things. Yes, I wrote about that too. I do my best to give people some action item, something they can do!
What is the Winning Message for Climate Bill Passage? What Can You Do To Share IT?
So, you can host a house party, or you can share a commercial by VoteVets.org or you can even donate to help them to fund this commercial and get more air time. Do something.