"Put that window back up, you're messing up my hair," she said. "Put the cap back on that thing, it's gagging me," I'd respond. And so it would go, on our way to Georgia for a visit with me or on our way back to North Carolina after a two week stay turned into a 4 or 6 week stay.
My mom (she preferred to be called "Mother") had become addicted to using something called Bonnie Bell "Lip Smackers". They came in the gawd awfullest flavors (odors). It was among the first thing she'd request, even coming out of surgery. So appropriately there were several Lip Smackers placed in her hand as she lay in her pink lined casket. Everyone who knew and her "habit" appreciated the gesture. One woman in her mid forties whom my mom had known since she was five squealed; "OMG, she has her Lip Smackers!"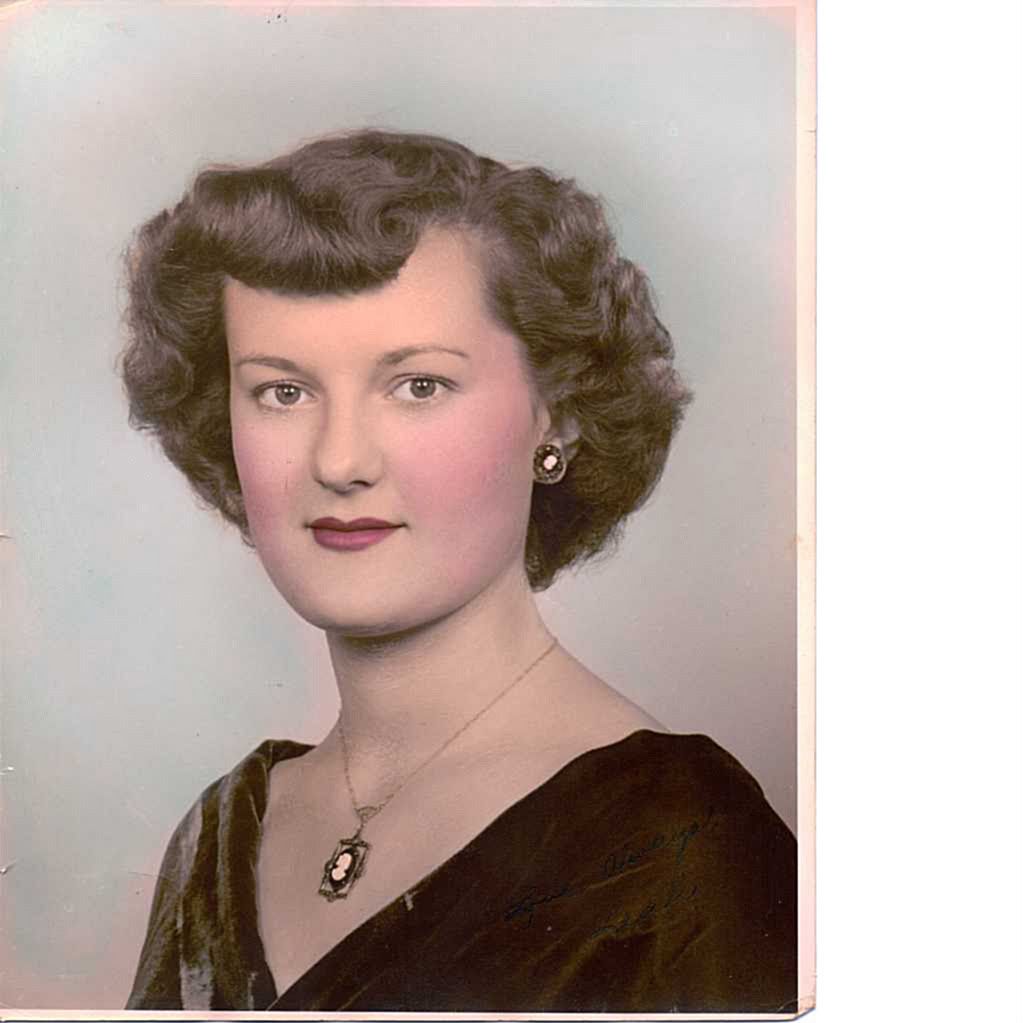 Mother passed away last Friday night (6 Aug 2010) at approximately 11:05 PM. Earlier on Friday I had gotten a call from one of my siblings that Mother had been taken to the ER and it didn't look good. So I was already on my way to Winston(Winston-Salem) when I received the call that she had passed.

Immediately I had several things rushing though my head. Regrets that I had even let her go home on her last visit (but she had to go, her Doctors were in Winston). Why hadn't I called her just the day before, etc etc and so on? It's all part of just wanting to tell her just one more time so she could hear, that I loved her.

Her family buried her on Tuesday. And by family I mean more than her five children and grandchildren. There were the "adopted" children. Mac and Keith come to mind. Her surviving sister Marinda and her son Jim. There were two of her surviving sisters - in - laws and some of their families. And there was Betty and Harvey her next door neighbors, Betty had become her best friend and confidant.

It was Betty and my oldest brother who had found her Friday afternoon when she failed to respond to knocking on the door or answer the phone. This was around 2:00 PM. It took calling her PCP (Primary Care Physician, who by the way had gone out to her car to see her on her visit to his office on the previous Tuesday) to convince her to even go to the ER. She was conscious when Mike and Betty had found her but sometime earlier she had thrown up down her right arm. This, among other things were tell tale signs that she had had some sort of heart attack, she would suffer another while in the ER.

Due to family circumstances, my brother was not with her at the hospital, my younger brother's 22 year old daughter was and she was later joined by her mother. I'm told Laura did well. When my mom was anxious, Laura would hold her hand and stroke her arm to comfort her. You see, sometime during the day her body became septic as her organs had begun to fail.

Mother had been an insulin dependent diabetic for almost forty(40) years, her liver and the rest of her body were paying the price. She had had a cirrhotic liver for the past seven years or so and had recently developed a severe case of gout. (Her gout was so bad Wednesday night that she had gone to church in her sock feet).

I tell you these things, not so you would pity her, but to see that she has been released from the pain and misery that had wracked her mortal body. She has found peace from the pain.

I will not pretend that my mother was perfect by any means, but she made the effort to be good and it could be said of her that she never met a stranger. She was aware of you guys, even tho' she didn't fully understand what Daily Kos is. She would have loved you all, as I love all of you. It is with that in mind I share my grief of the passing of my mother but also the celebration of the life of Leah Alberta Gattis.

GATTIS WINSTON-SALEM - Mrs. Leah Alberta McElroy Gattis, 78, passed away, Friday, August 6, 2010 at Forsyth Medical Center. She was born November 13, 1931 in Oconee County, GA to the late Albert Cove McElroy and Hardimon Blasingame McElroy. Mrs. Gattis was a member of First Christian Church in King. She retired from L'eggs Products and worked seven years for Chick-fil-A at Whitaker Square. Mrs. Gattis was an avid NASCAR and Wake Forest fan. In addition to her parents, Mrs. Gattis was preceded in death by her husband, Gerald William Gattis in 1994 (husband of 44 years); and one brother, Hascal McElroy. Surviving are her five children, Michael Gattis of Winston-Salem; Bonnie Martin (David) of Tyrone, GA; Renee Gattis Payne of Fayetteville, GA; Tony Gattis (Paula) of Fayetteville, GA; and Patrick Gattis of Pfafftown; five grandchildren, Heather Gattis Payne of Fayetteville, GA; Brent Hodgson of Telluride, CO; Daniel and Laura Gattis both of Pfafftown; and David Gattis of King. Also surviving are; one sister Marinda Darby of Maggie Valley, NC; sister-in-law Vivian McElroy of Macon, GA; and numerous nieces and nephews. A Funeral Service will be conducted 11:00 a.m. Tuesday, August 10, at First Christian Church in King, with Glenn Van Meter, Minister officiating. Burial will follow at Jefferson Church of Christ in Rural Hall. The family will receive friends from 7:00 to 9:00 p.m. Monday, August 9, at Hayworth-Miller Funeral Home in Rural Hall. In lieu of flowers, memorials may be made to First Christian Church, 625 Meadowbrook Drive, King, NC 27021 or The American Diabetes Association at www.diabetes.org (Leah Alberta Gattis Memorial Fund).


A Special Thanks to my Mojo Friday Family, all of you. The flowers were beautiful. Thank you