I'm really concerned about that 14 year-old Dutch girl Laura Dekker who wants to become the youngest person to sail solo around the world. How long can a Dutch kid like that go without sex? The perfect storm continues below the fold. L. Dekker website photo
And don't even get me thinking about those Chilean miners. OK, now I see I've got you thinking about them. So stop it! Miners? Canary Islands? This is starting to make me feel a little uncomfortable. Wait a minute, I'm pretty sure I know at least 16 people who've been around the world without even leaving Amsterdam. And no, you don't want to hear about it.
The capriciousness of the sea. rb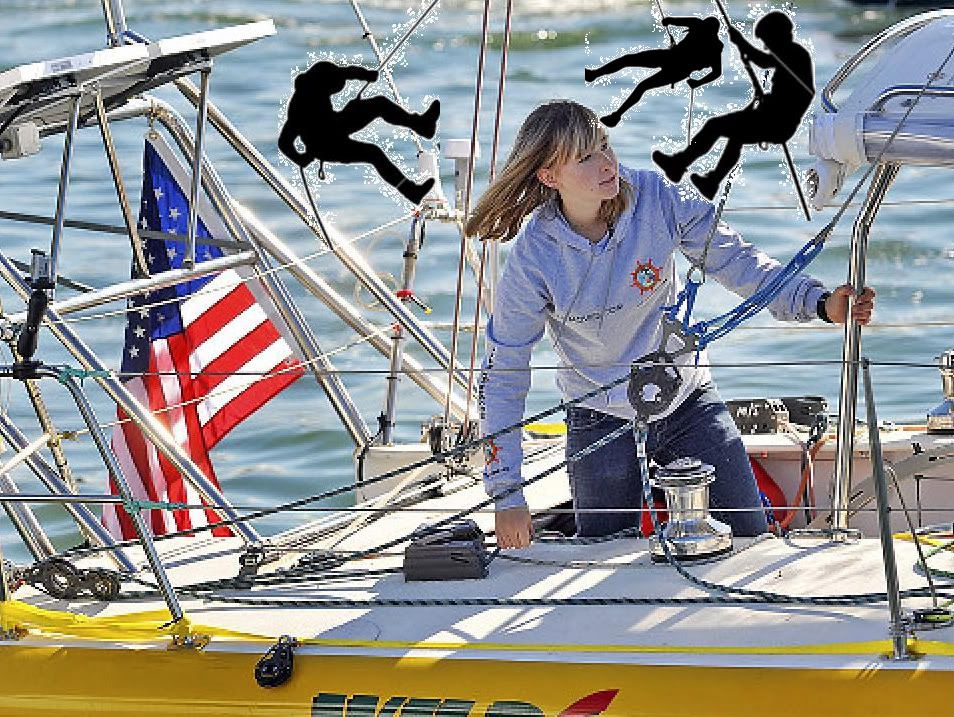 What really stopped that Abby Sunderland kid in the middle of the Indian Ocean last June. Israeli commandos. Circumnavigation? I thought they said circumcision?" Just part of a seeming string of unfortunate nautical blunders. rb
Turkish Gaza relief ark flotilla headed for Ararat. Well, in a way, they were medical supplies, and you don't know humanitarian until you've needed one of these. rb

What? Like Beirut was such as smokin' success? rb

Hezbollah faction (not to be confused with Colombian farction) caught napping.
Can never be overly vigilant. Truth behind that BP Deepwater Horizon inferno. rb
Again with the terrorists already?
rb


Floatilla: (Flow-TEE-ya, Middle TexMex) A corn flatbread when suspended in a bowl of tortilla soup.
I must go down to the sea again, to the lonely sky and the sea,
And all I ask is to join the crew getting rich on reality TV.
Apologies for uncredited original images adapted. Originals downloaded long ago, and had no way to revisit. Sure wish I knew how to photoshop instead of this feeble primitive ersatz process. Just saying...