Ozzy Osborne once said "I was born f$%&ing scared". Hard to believe, I know. Ozzy. A man that has removed the heads from dead bats and live doves with his teeth, was banned from Texas for peeing on the Alamo while wearing a woman's dress, has been blamed for teen suicides. If you'd have thought there was ONE crazy mofo in the world that don't afraid of nothing (sic), that would be the guy.
But apparently not. He was born scared. But was he? Is anybody? Is that something we can answer on this Science Friday? Is this...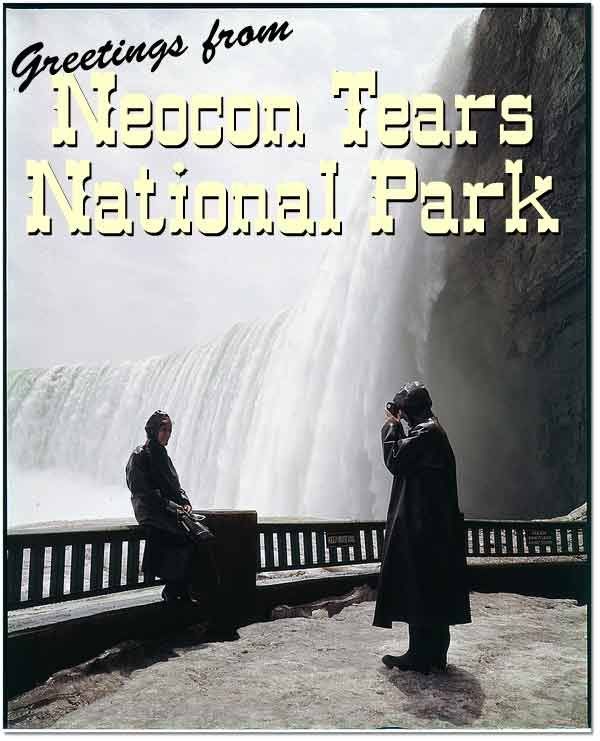 ...a scientifically accurate assessment?
So (and apologies to BardoOne, who wants me to do a Diary on Pet Care For The Raptured!), I'm going to answer that question. Can people really be born scared? And, as this is the Daily Kos, does that have a connection to these people voting one way or the other?
The short answer is, well, one that will answer the question for you. "Here's the answer, bye!" is not happening.
The long answer below the fold...
First of all, we have the idea that people change their minds about things. I didn't like carrots as a child, now I love them. I used to drink really sweet drinks, now they put my teeth on edge. But that doesn't show me changing who I am as a person. How hardwired are those kinds of things?
Well, recent studies show there's some things that never change.

Personality traits observed in childhood are a strong predictor of adult behavior, a study by researchers at the University of California, Riverside, the Oregon Research Institute and University of Oregon suggests.

The study will appear in a forthcoming issue of the journal Social Psychological and Personality Science, a quarterly publication of the Association for Research in Personality, the European Association of Social Psychology, the Society of Experimental Social Psychology, the Society for Personality and Social Psychology, and co-sponsored by the Asian Association of Social Psychology and the Society of Australasian Social Psychologists.
Using data from a 1960s study of approximately 2,400 ethnically diverse elementary schoolchildren in Hawaii, researchers compared teacher personality ratings of the students with videotaped interviews of 144 of those individuals 40 years later.

What they discovered was surprising, said Christopher S. Nave, a doctoral candidate at UC Riverside and lead author of the paper, "On the Contextual Independence of Personality: Teachers' Assessments Predict Directly Observed Behavior After Four Decades." Co-authors of the paper are Ryne A. Sherman, a UCR doctoral candidate; David C. Funder, UCR professor of psychology; Sarah E. Hampson, a researcher at the Oregon Research Institute; and Lewis R. Goldberg, professor of psychology emeritus at the University of Oregon. The research was sponsored by the National Institute on Aging through a grant to the Oregon Research Institute.
"We remain recognizably the same person," Nave said. "This speaks to the importance of understanding personality because it does follow us wherever we go across time and contexts."
I highlighted the 'surprising quote because that will come up later. But there it is. Kids that were fluent became expressive adults, able to put their ideas across and therefore became more of the leaders. Humble kids became adults that were also humble, seeking the occasional reassurance. Impulsive kids became loud impulsive adults, quiet gadflies remained quiet gadflies.
OK, so we've seen how you are what you are. But it doesn't tell us about the politics.
A second study by a University of Nebraska-Lincoln team tested adults for involuntary reflexes when faced with possibly shocking stimuli.

The American team's findings - published in the respected journal Science - suggest that our political views are closely linked to our biology.

Anyone whose brain is hard-wired to be anxious about 'external threats', such as loud noises or unpleasant images, is more likely to support hawkish policies such as high military spending and the Iraq War, they said. In contrast, those who are less jumpy will tend to support more liberal immigration laws, pacifism and gun control.

To test their theory, the researchers recruited 46 adults with strong political beliefs.
Each was shown three threatening images - a large spider on the face of a frightened person, a dazed individual with a bloody face and an open wound with maggots on it - interspersed with 33 less disturbing pictures. Sensors measured how much the volunteers sweated.

It was discovered that those with conservative views reacted more strongly to the disturbing pictures than those with liberal opinions. The researchers also measured how hard participants blinked when suddenly played a loud noise. Again, conservatives tended to be more easily startled.

The University of Nebraska-Lincoln team were unsure whether people who are naturally more sensitive to threats are drawn to Right-wing politics, or whether conservatives become more jumpy.
So we have proof that people are the same person they were when they were six. And we see that liberals would look at a picture like this...
...may jump a little, but a conservative would be changing their underwear before the Diary is finished if I keep posing images like that. Or sudde-- BANG!!
Sorry.
But the scientists at the University of Nebraska-Lincoln weren't sure if it was because people were just born scared or not.
Actually, there is research which ties the whole thing together. And, as with all the best science, its discovery was a complete accident.

In 1969, Berkeley professors Jack and Jeanne Block embarked on a study of childhood personality, asking nursery school teachers to rate children's temperaments.

They weren't even thinking about political orientation.

Twenty years later, they decided to compare the subjects' childhood personalities with their political preferences as adults. They found arresting patterns.

As kids, liberals had developed close relationships with peers and were rated by their teachers as self-reliant, energetic, impulsive, and resilient. People who were conservative at age 23 had been described by their teachers as easily victimized, easily offended, indecisive, fearful, rigid, inhibited, and vulnerable at age 3.

The reason for the difference, the Blocks hypothesized, was that insecure kids most needed the reassurance of tradition and authority, and they found it in conservative politics.
So Christopher S. Nave, the doctoral candidate at UC Riverside, shouldn't have been that surprised if he'd have heard of this research. Don't forget, these were child psychologists. They had no interest in political agenda. They just happened to find their old work and think "hey, I wonder if this actually meant anything twenty years later?..."
But there it is. People that are conservatives were the kind of kids you see crying in supermarkets for no logical reason. Well: no logical reason to us, because we weren't scared of the man's face on the Wheaties box. Their personalities did what everyone else's personality does: stay with them like dog-hair on polyester pants. And the more scared they were, the more they gravitated to politics that catered to their easily outraged selves. The right-wing politics.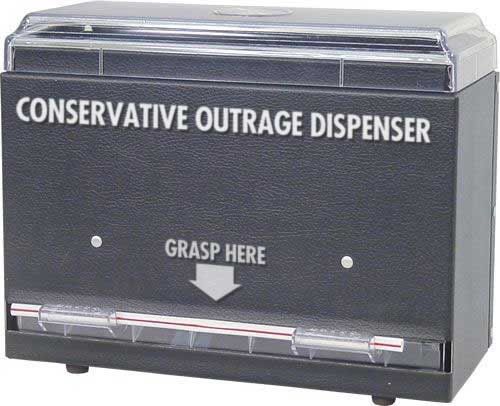 Sorry. [F]right[ened] wing politics. Look at those descriptions of the three year-olds that just 'happened' to become conservatives. Easily victimized. Easily offended. Iindecisive, fearful, rigid, inhibited, and vulnerable. Think of all the political stories from the Echo Chamber you've ever seen and heard, and think "what is the primary motivation? Why this story, right now? Who are they trying to convince with this charade?", and think of those descriptions.
That's the diagnosis. Unfortunately, the only cure is Alice...