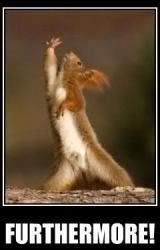 Some of you know that our sister Kossack, Kitsap River, needs a kidney. Some of us contributed to the quilts Sara R and her sister made for Kitsap and her husband, CharlesCurtisStanley." For the past year, I have been (somewhat ambivalently) completing requirements necessary to donate a kidney to Kitsap. Last week, I underwent my first set of blood tests.
The donation center mailed a kit to my local hospital. I fasted and drank a dreadful bottle of orange sugar water. Over a four hour period, I gave up 20 vials of blood and a jar of urine for the cause.
I was surprised by my personal reaction to the tests: I felt suddenly and overwhelmingly guilty.
'Why would anybody feel guilty for trying to donate a kidney?' I wondered.
Part of my response was related to the people around me. Although I had spoken with my family about possibly donating a kidney to Kitsap, it is one thing to intellectually consider a gift of this magnitude, and another to take concrete steps to do it. So far, I had only filled out forms, or gone to doctors' offices to have my blood pressure taken, or spent hours in the bowels of the hospital seeking out records documenting my blood type, all intangible gifts of time, none of body. A series of trackmarks on my arms made everything seem real.
"Who is this lady?" asked my daughter. "What if you go into renal failure yourself some day? Then what? Who will give you a kidney?"
"Your mother sure does some wierd stuff related to blogging," answered my husband who doesn't understand why I am so concerned about editorial deadlines unrelated to financial reward, or why I always seem to be writing something for someone.
My boss looked worried. "Does that mean you'll be out of work for a month? We'd better figure out how to handle that."
Guilt is an unpleasant emotion related to obligations incurred through relationships. We feel guilty when we fail to do something that is expected for another, or when we do something that injures someone else. Sociopaths feel no guilt and hence, can steal, defraud and murder with impunity. For the remainder of us, we are impeded from a life of crime by the internalized experience of guilt. The sudden rise of the internet as a communication tool has created a community that did not previously exist. As we travel to netroots nation, or embark on roadtrips to meet one another, as we organize series devoted to specific communities, contribute to community quilts, or embark on projects to assist the victims of disasters, we are reshaping our world by reshaping the parameters of inter-relationship. We are altering the cultural field.
Glenn Beck looks silly to many of us when he stands on the steps of the Lincoln monument, surrounded by reminted Obama logos, claiming he is the new prophet of the civil rights movement. His behavior is only buffoonish, and it is also only effective, if we main insensible to the cultural fields around us. Beck is attempting to siphon off the charge of the positive cultural field we have used the blogosphere to create. In fact, he's not a buffoon. He is more akin to a sociopath.
Usually, in our lives, we reserve gifts that involve bodily invasion for our closest kin, or for those in our immediate surrounding: a dear childhood friend, a long-time co-worker, a child's teacher. These are the relationships cemented by economic glue. Paychecks, taxes, and annual gifts are tangible proof of relationship. When Beck, et al rail against taxes, they are attempting to delegitimize and dismantle bonds we have formed to our nation, a nation that has been irrevocably altered by the civil rights movement. It is now a nation in which blacks can go to school or serve in the military with whites, where Jews, Christians and Muslims can pray side-by-side. They are creating a centrifuge designed to separate classes by race and economic status. They have no central unifying shrine or figure to rally around. So they are attempting to establish Glenn Beck as the "prophet" of their "new" reactionary order.
We should neither be fooled nor intimidated. The symbolic capital they are generating with their shenanigans is short-loved because it is not based on actual history or on real relationships. Propaganda is a form of hypnosis that can be easily broken. Every time a single individual knocks on a door, donates to a community quilt, attends Netroots Nation, attends a meet-up, or uses words congruent with actual experience at a town hall, we diffuse the negative charge produced by propagandists.
Now is the time to commit random improbable acts of kindness. Now is the time to cement bonds of the community we have formed with true economic gifts. Nothing could be more real than a body part. And that is why I will continue to pursue the donation of a kidney to Kitsap River.
Cross-posted from Blogistan Politechnic Institute.