Here in Georgia the evening temperatures have finally reached into the fifties and the daytime temps have come down to the seventies. Could it be we'll have a Fall after all?

Well maybe that's the way it's supposed to be. It seems the real Oktoberfest ends the first weekend in October. So here we are, 1 October and the temperatures are starting to feel like Fall. For now, at least.
After Halloween what's your favorite October activity? As a a youngster one of mine was jumping in piles of leaves. The raking wasn't fun but the jumping in them when you had piled them to about half your height was the fun only a child can appreciate. It was also a great way to help break the leaves down.

When I lived in Texas I had the opportunity to introduce leaf pile jumping to the children of the neighborhood. I couldn't believe that not a one of them had ever had that experience. What kind of parent doesn't teach their children one of the joys of nature? And I can tell you, after the introduction, the kids loved it. I had to leave my rake out so they could re-rake the leaves into piles even when I wasn't there. And then to see them jumping into the piles their parents made as they raked their yards was rewarding. My contribution to there childhood memories.

So tell us, what's your favorite Fall activity? It can be a childhood favorite or something geared a little more for adults and everything in between. So, let us hear.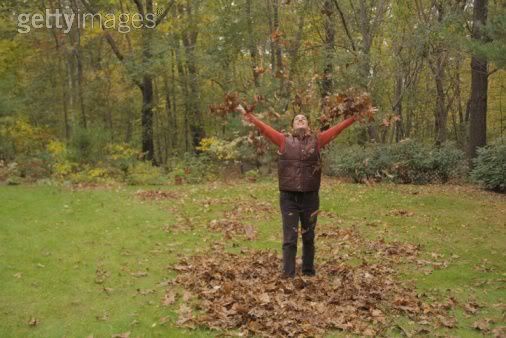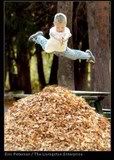 On with the games!!



Mojo Friday Guidelines

If you comment you have to recommend all comments. (in order to receive mojo you have to give mojo. It's only good mojo manners.)

Everything you say may be taken as a joke (so if you ask a question, expect a silly answer)

You must recommend the diary (and pimp it unapologetically)

You don't have to comment to recommend.

You can't steal my idea (right, like that ain't goin' to happen)

Please, no pictures or YouTubes until after 300 comments. Now, after 300, use a little common courtesy and be responsible in the number.

Mojo mojo mojo mojo, mojo mojo mojo.

TexDem (that's me) is not bound by the guidelines. Heh


Mojo Friday Goals


A. At least 300 different commenters and 1000 comments by 1:30 PM EST and 1500 by 5:00 PM EST Friday Night that it's posted.

B. 100 recommends for each comment, at least.

C. Stay on Recommend List at least five hours (this requires some strategic planning by you guys, refer to guideline #3)

D. At least 200 diary recommends. 300 would be better, spread the word.

E. And always, fun fun fun.

F. Have at least 75% average participation rate as seen here in the Mojo Friday Postgame Show by Hedwig.

G. (New) Have at least 30 kossacks over 90% participation (see here for some tips).

H. Overload the servers with recommends, not to mention dominate Top Comments Mojo list. (we do tend to mess with the site with all of our recommends at one time)(also, to dominate the Top Comments Top Mojo we need at least 50 comments with over 200 recommends, see guideline B)

I. That's enough for now. (Have a suggestion? Post it.)

MKinTN posted a diary to help everyone achieve greater success called How to Succeed at Mojo Friday Without Really Trying.


For those of you new to MF (Mojo Friday) we have our own lingo about a few things. Thank's to MF'er Jez (the link will explain) go to this diary for a little more fun and explanation. Official Mojo Friday Snecktionary.