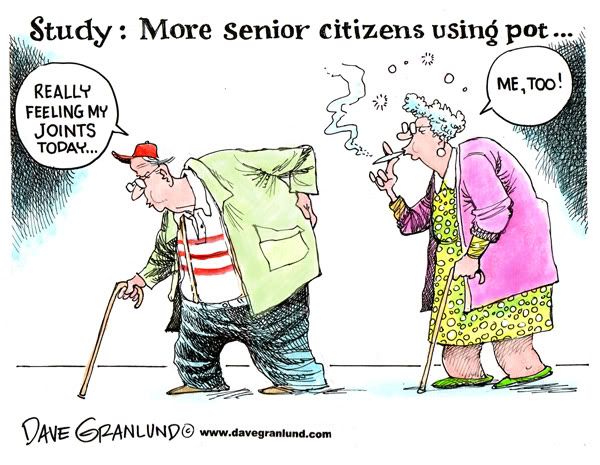 Don't I wish California had legalized pot? I was ready to start packing. And why not? Any substance that puts this kinda smile on aging American faces ought to be legal.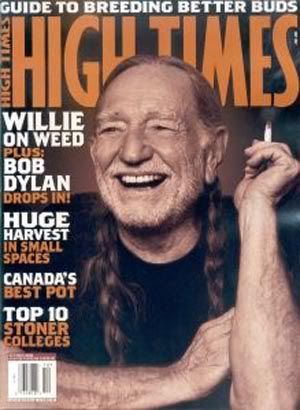 ~~~~~
Don't I wish that I could see sights like this without becoming a deputy sheriff and being ordered to set it afire?
Don't I also wish that the Democratic Party would rise up and, just once in my lifetime, show some effing courage? Over the next couple of months, they could find their way back into the History books bigtime - just use their existing majority to do something. Why go out with a lot of whimpering when they can set off some real New Year's fireworks? (Calling Nancy Pelosi!)
It may be a pipe dream but I believe / wish / prophesy / testify that the only thing left for the Democratic Party to do (in my not-so-humble opinion) is to stop diddling and fix something!. Let's reconvene in December for a Do-It-All, Go-for-Broke session when Congress returns.
Let's cry 'fowl' on 'lame duck' excuses. Lame Duck ought to mean it's time to start quacking and get crackin' on legislation for every plank on the Dem Party Platform. It's a damned long read so I'll ask you to just focus on a few lines from the introduction:
We will start by renewing the American Dream for a new era – with the same new hope and new ideas that propelled Franklin Delano Roosevelt towards the New Deal and John F. Kennedy to the New Frontier. We will provide immediate relief to working people who have lost their jobs, families who are in danger of losing their homes, and those who – no matter how hard they work – are seeing prices go up more than their income. We will invest in America again –in world-class public education, in our infrastructure, and in green technology –so that our economy can generate the good, high-paying jobs of the future. We will end the outrage of unaffordable, unavailable health care, protect Social Security, and help Americans save for retirement. And we will harness American ingenuity to free this nation from the tyranny of oil.
SO, here's a shout-out to all soon-to-be unemployed Capitol Hill-staffers. You all MUST blow the dust off everything that the Obama administration asked for at the beginning of '09. THEN let's resubmit all of it to up or down votes and do nothing else until all of the main platform planks - single payer, card check-off, minimum wage increases, funding for broadband, roads and bridges, a new version of WPA - get addressed and plans are made to commandeer public air-time to inform the people.
Or until the new kids demand the keys be turned over.
The Democratic Party's leaders in Congress can drink tea-lade until the beginning of the 2012 primary season for all I care. I would be happier if they fortify themselves next week on Kentucky bourbon (or Kentucky homegrown) and by damn, bet the House! on real change in sustainable economic reforms, environmental restoration, and the necessary maintenance that's been too-long-deferred on our roads, railways, and other byways of communication and exchange.
There's no shortage of work to be done out here. Just a shortage of available wages. Example: we have thousands of under-reclaimed acres of MTR lands; they need landscaping and intense coddling to begin to look 'natural' again, not to mention to be made safer for human habitation. Congress can provide some cash for WPA-style wages to 'do The People's Work.' Obama will sign it, his administration can start to implement it, and the Repubs and Teathugs can tweet their brains out trying to roll-back the deeds but won't be able to find enough votes to override a presidential veto.
Don't I wish?!
~~~~~
ON TO TOP COMMENTS!!!
~~~~~
From edrie:
In the diary AFA: "It's Time" for Indiscriminate Killing of Grizzly Bears. WTF? where bythesea asks 'how the hell do you stone a fucking whale?' - I nominate antirove for his side-splitting and screen spitting laughter invoking answer!
~~~~~
From Cloudbustingkid : (This comment also nominated by sardonyx.)
Nominating a comment by libdevil that uses a clever analogy to sum up exactly the way I see it.
~~~~~
My own picks!
The question arose, who do you trust? British intelligence or George W.? Richard Craniun made a sobering comment that is totally lost without the context so read the parent comment as well.
You think banjolele is about to make a funny (if tired) joke in his comment - How can you tell when Bush is lying? - but there's nothing funny about it.
Give some props to Bobjack23 for this one: The fact that the Bush-Cheney, Neo-Con,...
Love me some Lupin in the morning: Trains are for pussies and...
I had to dig deep (comment #377) for this one by MeteorBlades - When words and actions fail to mesh... on the lack of principles in politics (paraphrasing).
I found terrypinder on the Cheers-and-Jeers daily thread. He appears to have a few wishes of his own including go away Taylor Swift.
~~~~~
Top Mojo excluding search-identifiable tip jars, first diary comments, Cheers and Jeers, and Mojo Friday:
1) Response: Go back to Europe???? by Nailbanger — 161
2) Ask... and ye shall recieve! by xxdr zombiexx — 125
3) Especially since Texas was once part of Mexico. by AtomikNY — 125
4) I am with harry Reid on this by wuod kwatch — 120
5) Dear Tea Partiers by angry liberaltarian — 119
6) The Rule of Law is a sick joke by Dallasdoc — 113
7) Here's a statement from Pelosi by slinkerwink — 98
8) And now the president is currently speaking from by jovie131 — 88
9) No, it's ridiculous by david mizner — 87
10) We are a nation of laws... by One Pissed Off Liberal — 85
11) Let me know when my CC rate goes under 28% by heart of a quince — 84
12) This sentiment is really high among the by ranger995 — 84
13) Not Tea Baggers. by shpilk — 83
14) The rule of Law by xxdr zombiexx — 83
15) "Rand Paul - by second gen — 81
16) The people here by GlowNZ — 80
17) This story is absolutely unbelievable by RobertInWisconsin — 78
18) Indians 101 by Ojibwa — 76
19) Thank you, Glow by gchaucer2 — 74
20) How about letting war criminals off the hook? by heart of a quince — 69
21) Congrats on your election! by Kiku — 68
22) Woot!!!!! by blue jersey mom — 67
23) Good lord, people, get a hold of yourselves. by xxdr zombiexx — 66
24) That's the subject of Greenwald's upcoming by david mizner — 65
25) Representative Grijalva you give too much respect by danthrax — 65
26) Why was Pandora's Box opened in the first place? by bobswern — 63
27) you know, I kept looking for a reason to HR by fizziks — 63
28) Trains are for pussies and... by Lupin — 60
29) Mister, if you don't have a positive alternative. by Stephen Daugherty — 59
30) If President Obama was in a 10 story by JesseCW — 56
Top Mojo with No Exclusions:
1) Vent Hole by MinistryOfTruth — 330
2) Tip Jar by Raul Grijalva — 323
3) Tip Jar by Bob Johnson — 275
4) Tip Jar by Ubiquitous A — 269
5) Tip Jar by GlowNZ — 233
6) Tip Jar by slinkerwink — 220
7) Tip Jar by Jesselyn Radack — 194
8) Tip Jar by escapee — 182
9) Tip Jar by Ojibwa — 176
10) Response: Go back to Europe???? by Nailbanger — 161
11) Tip Jar by Clarknt67 — 154
12) Tip Jar by TheFatLadySings — 132
13) Tip Jar by LaFeminista — 130
14) Ask... and ye shall recieve! by xxdr zombiexx — 125
15) Especially since Texas was once part of Mexico. by AtomikNY — 125
16) Tip: Majorities win elections. by Stephen Daugherty — 123
17) I am with harry Reid on this by wuod kwatch — 120
18) Dear Tea Partiers by angry liberaltarian — 119
19) The Rule of Law is a sick joke by Dallasdoc — 113
20) Tip jar by it really is that important — 102
21) Here's a statement from Pelosi by slinkerwink — 98
22) Tip Jar by indiemcemopants — 97
23) And now the president is currently speaking from by jovie131 — 88
24) No, it's ridiculous by david mizner — 87
25) We are a nation of laws... by One Pissed Off Liberal — 85
26) Let me know when my CC rate goes under 28% by heart of a quince — 84
27) This sentiment is really high among the by ranger995 — 84
28) Not Tea Baggers. by shpilk — 83
29) The rule of Law by xxdr zombiexx — 83
30) "Rand Paul - by second gen — 81
~~~~~
Final photo - evening sky over Lexington KY - taken today and posted to FB by my friend Boyd Shearer:


~~~~~
Always the mountains,
va dare