allie123 Black Kos, Guest Contributer
Ten months after the catastrophic earthquake that devastated Haiti on January 12, 2010 and after billions of dollars donated the conditions for the 1.3 million Internally displaced people (IDPs) remains dire, and they now face a cholera epidemic. It is easy to get discouraged, throw your hands up and walk away. There are programs that work.
I asked a Haiti expert if we (Daily Kos) could interview him. He graciously agreed. I collected questions from Daily Kos members, and I am posting the questions and responses in this diary. There is also an Action Alert.
Thank you Daily Kos for not abandoning Haiti and especially Black Kos, dopper0189 and Deoliver47. So thank you again! Long after Haiti has fallen out of the news and largely been forgotten Daily Kos hasn't forgotten.
President Aristide Reveals Details of Coup


Brian Concannon is the Founder and Director of the Institute for Justice and Democracy in Haiti (IJDH). While living in Haiti from 1995-2004, he co-managed the Bureau des Avocats Internationaux (BAI) with Mario Joseph. He helped prepare the prosecution for the Raboteau Massacre trial, one of the most significant human rights cases in the Americas. He helped get some of the most villainous perpetrators of the first coup convicted.
1995-2004 was Haiti's only real period of Democracy. During that time, Concannon fought for and made real improvements to Haiti's justice system. He actually made it work for the poor and won the release of political prisoners.
After the 2004 coup, and the coup government's reversal of all his convictions, Concannon returned to the US convinced that US policy had to change in order for Haiti to have a chance for real Democracy. He started IJDH which partners with BAI. They are in the forefront on every major issue IDPs face. IJDH works with and provides a platform for grassroots organizations to voice concerns to the international community. IJDH addresses both Haiti's immediate needs and underlying structural issues. They use the law to fight for better conditions for IDPs and justice in Haiti.
It is incredibly nice that Mr. Concannon has taken time out of his extremely busy schedule to give us an interview.
I asked him 4 of your questions:
Questions: According to PIH's Physician Even Lyon there is a direct link between the cholera outbreak and US policy because the US blocked loans that were designated to upgrade Haiti's water system. Moreover, it has been argued that larger NGOs could and should have prevented the outbreak. Do you think that these are fair and legitimate arguments? And if so, how can we hold the policy makers and/or NGOs accountable?

Concannon: I agree with Evan's comments about the historical context. I am not sure I have information to demonstrate that the larger NGOs should have prevented the outbreak. They certainly should have, and did not (other than PIH) oppose the development assistance embargo and other policies that limited the Haitian Governments' ability to provide safe water.



Question: I would actualy like to know what is the real dollar figure in AID that has actually gotten to Haitians. Not pledges. Deoliver47

Concannon: I don't know this, but would like to
IJDH had petition calling for Transparency and Improved Aid Distribution which was widely distributed.
I kept searching for answers. I emailed the question to Ben Smilowitz, Executive Director, Disaster Accountability Project. He replied immediately by email: I'm not sure I have an exact number for you. This information really is not made available on an on-going basis. There are hundreds- if not thousands- of organizations currently operating in Haiti... Some numbers can be found here. Notice they're all from July 2010.
Questions: how much of a factor has landownership in the slow recovery process? What policies would you suggest to address the question of landownership in Hait?

Brian Concannon: is actually a huge question. Land tenure problems are perhaps the biggest factor slowing down the response. But it is infinitely complicated, and I don't understand all of it.



Here is a short two page report from IJDH's website Land Reclamation In Haiti (PDF)
Questions: A lot of people are concerned that FL is not being permitted to participate in the latest elections. We were wondering what you think about the legitimacy of an election where a party that represents such a large number of people is unable to participate. Can it be said to actually represent the will of the Haitian people? ny brit expat

Brian Concannon: Of course such an election is not legitimate. We have extensive materials about this on the elections section of our website.



IJDH's elections section
Give a man a fish, for a day he eats. Teach a man to fish, for a lifetime he learns there are no fish for the poor, because deforestation silts over the nearby reefs and big boats from big countries take the fish offshore.
Brian Concannon
A big thank you to Brian Concannon for agreeing to our interview. And a bigger thank you to him and all ijdh staff for their amazing work.
Everyone who works at IJDH has always been incredibly nice and helpful. I was happy to have received this email on Oct 8 from Brian:
Some volunteers did an analysis of our web traffic. The slide below lists the traffic we got from different referring sites. Daily Kos was the top referrer for one of the months, close to the top for the other two. My guess is that is your doing for the most part. Mesi anpil!
And he has been on Kos for quite a while Brian Concannon
You can help Haiti and Thank ijdh here
Konstitisyon se papie, bayonet se fe
(The constitution is paper, bayonets are steel)
Sorry I wasn't able to ask all of the questions. I did keep searching...


MINUSTAH aims gun at Ansel Herz an unarmed journalist 10-15-10
(UN Forces are called MINUSTAH)
Question I would ask him the same thing I've long wanted to ask you, which writer/journalist, in his opinion, has best detailed the overthrow of Aristide in 2004? I gather his expertise is focused primarily on the years following Aristide's original ouster in 1991, but I'm very curious about the latter coup. It doesn't need to be a book; it can be a series of investigative reports for a magazine/newspaper, televised series, anything. I'll wait until his interview to get both your answers. Thanks! This question was from dclawyer06
I asked Dominique (on twitter) who is a great source for Haiti information.
Dominique @dominique_esser
Allie123 I am still learning about Haiti; I can tell you that Peter Hallward is the person from whom I have learned the most about the second coup.Damming The Flood: Haiti, Aristide, And The Politics Of Containment.. It is especially helpful in following current US Haiti politics because he explains what happened, how it happened and the various players; both people and organizations. Here is a preview essay(PDF). As I learn more I will let you know.
---------
At the end of this video after giving a brief summary of US-Haiti policy, Brian Concannon says that it is important to acknowledge that while the causes of Haiti's problems are complex, one cause of of Haiti's major problems is US policy for the last two hundred years; and with acknowledgment comes a responsibility to do something about it.
------

Action Alert: US Congress blocks Haiti's US$1.15bn aid package: The U.S. governments latest excuse for withholding the aid money is that they haven't had enough assurances from the Haitian government that the money would be protected from corruption. The irony is that the best way to fix a corrupt government is through free and fair democratic elections. Instead, the U.S. is paying for unfair elections that will perpetuate the corrupt system.
Haiti's elections scheduled for Nov 28th exclude Haiti's most popular Party the Fanmi Lavalas. FL is excluded because it represents poor people. It is the equivalent of US elections that exclude all liberal Parties --US elections where only the TeaBaggers, Pat Buchanan's and Joe Lieberman's (Party of One) Party's were allowed to participate.
U.S. must ensure free, fair and inclusive elections in Haiti as condition for funding "Thanks in part to your response to IJDH's last Half Hour for Haiti Action Alert, 45 Members of Congress have signed on to Representative Maxine Waters' letter to Secretary of State Clinton urging fair, free, and inclusive elections in Haiti." There is a petition you can sign here
Take Action: To stand in solidarity with Haiti at this crucial time, please contact US government officials, your senators, and representatives and urge them to to release the 1.15 aid package immediately!
Take Action
Congressional switchboard: 202-224-3121 White House: 202-456-1111
"IJDH is simply the most reliable source for information and analysis on human rights in Haiti." — Rep. Maxine Waters (D-CA)
You can help Haiti and Thank ijdh here
(Personal Note: as most of you know, I had to quit working in 2/2009 because of the progression of multiple sclerosis. Cognitive problems due to the scars on my brain are the most disabling symptom of ms for me. I was recently approved for social security disability, and it is still a bit shocking to me. But being able to still contribute and do better than I think I can helps make the transition bearable for me. So thank you Black Kos!) Thank you ny brit expat for your help.
=============================================================
News by dopper0189, Black Kos Managing Editor
=============================================================



=============================================================
IOKIYAR The Root: Limbaugh Tosses Race Card at Democratic Leaders
=============================================================

We knew that Rush Limbaugh couldn't resist reaching down into the muck too long after the election. But he may have set a new low with the latest instance of his latest obsession with cars, perks and chauffeurs. The radio talk-show host accused Democratic leaders of being "white racists" because of the contest among them to choose a House minority leader. One of the contenders is former Democratic Whip James Clyburn (D-S.C.), essentially the highest-ranking African American in Congress. Limbaugh suggested that if he loses, Clyburn should become the chauffeur for House Speaker Nancy Pelosi.
"Clyburn's worried about not having the perk of a big office, driver and so forth," Limbaugh said on his show. "This way this can all be worked out. Clyburn's new position: driving Miss Nancy. He gets to keep the car. He gets to go everywhere she goes, parties and everything else." Limbaugh went on: "He's not in the back of the bus. He's in the driver's seat, and she's in the back of the car being chauffered. Solved problem."
Don't hold your breath waiting for any Republicans to reprimand Limbaugh. They fear Limbaugh. As for the broadcasters who carry his show: no chance. They learned long ago that Limbaugh's race-baiting brings in the big bucks. And we at The Root are always fascinated by the specific nature of racism: Why is it that guys like Limbaugh can't get past the imagery of subservience? May explain why they have such a big problem with the Big O in the White House.


=============================================================


=============================================================
CBS Is Network Most Watched by African Americans. Target Market News: For the first week of November, CBS continued its renewed dominance over the Top 25 most popular shows in black households
=============================================================

For the first week of November, CBS continued its renewed dominance over the Top 25 most popular shows in black households. It had 12.8 million viewers for ten of its programs on the chart. NBC had a strong second place with 10.2 million watching six of its shows. ABC was third with 9.0 million watchers for six of its chart makers,
According to Nielsen, there were 36.1 million viewers for the Top 25 shows, or seven percent fewer than in the previous week.

Top 25 Broadcast Shows in Black Households

Rank | Program | Network | % AA Homes | % of AA | No. Viewers 2+

1 NBC SUN. NIGHT FOOTBALL NBC 14.1 7.0 2,617

2 DANCING WITH THE STARS ABC 11.7 6.1 2,276

3 60 MINUTES CBS 11.5 5.7 2,147

4 SUNDAY NIGHT NFL PRE-KICK NBC 10.9 5.7 2,157

5 DANCING W/STARS RESULTS ABC 10.2 4.9 1,840

6 PRIVATE PRACTICE ABC 8.3 3.6 1,367

7 LAW & ORDER:LA NBC 8.2 3.8 1,445

8 LAW AND ORDER:SVU NBC 8.2 4.0 1,511

9 UNDERCOVER BOSS CBS 7.0 3.5 1,333

10 CRIMINAL MINDS CBS 7.0 3.8 1,413

11 GREY'S ANATOMY ABC 6.9 3.2 1,200

12 HAWAII FIVE-0 CBS 6.8 3.3 1,252

13 FOOTBALL NT AMERICA PT 3 NBC 6.7 3.3 1,254

14 THE MENTALIST CBS 6.7 3.3 1,226

15 CASTLE ABC 6.7 3.2 1,207

16 UNDERCOVERS NBC 6.7 3.3 1,246

17 FAMILY GUY FOX 6.7 3.8 1,416

18 NCIS:LOS ANGELES-EL NT SP CBS 6.3 3.0 1,133

19 AMERICAN DAD FOX 6.4 3.3 1,238

20 CSI CBS 6.3 2.9 1,084

21 CSI: NY CBS 6.2 2.8 1,055

22 CLEVELAND FOX 6.1 3.7 1,382

23 DESPERATE HOUSEWIVES ABC 6.1 3.1 1,150

24 AMAZING RACE 17 CBS 6.1 3.2 1,195

25 BLUE BLOODS CBS 5.9 2.7 1,018

Source: Nielsen Media Research. Number of viewers ages 2+ shown in thousands (1,000 = 1 million). Rankings are based on share of black households. Representing more than 13.45 million television households in the U.S., the African-American television audience is the largest minority segment in Nielsen measurement samples. All times eastern.
=============================================================
The articles author thought Obama's historic election would change the landscape of our entertainment, too—but it hasn't yet. News Week: Where Are the Realistic Black Characters on TV?
=============================================================

When a new J. J. Abrams show featuring two African-American leads was announced earlier this year, I was gleefully overtaken by the implications it could have. Honestly, when's the last time you've seen a prime-time network drama with two black people not only happily in love, but equipped with bilingual skills and a passport? Try never. Throw in the fact that Abrams was also the mastermind behind the megahit Lost, and you have the makings of a bona fide hit. Magazine ads and television commercials leading up to the show's premiere in October promised fast car chases, exotic international locales, and steamy love scenes. I had my PJs, comfy seat, and bowl of popcorn all ready for a regular Wednesday night escape. Unfortunately, I was in the minority. The show premiered to lukewarm numbers—fewer than 6 million viewers—and never caught on with black or white audiences. Last week NBC canceled Undercovers after just one month on the air.
On Web sites such as Entertainment Weekly's and Bossip theories ran amok as to why a flashy drama from a veteran producer sank before it could reach deep water. Some pointed to lack of star power, while a few fans complained of weak writing. Sure, all those things can cause any show's early demise, but I'm not convinced those very fixable creative flaws explain the show's short life span; ratings were low from the very first episode. I think it's possible that a slightly more obvious, disturbing reason could be behind Undercovers' failure, and it's pretty familiar: race. Prime-time audiences just weren't ready for "super-negros" on the small screen. And that's exactly what Undercovers was: a show about black people doing very "unblack" things. Before anyone gets upset, let me explain. "Super-negro" was a term my family often used while watching old Sidney Poitier movies back in the day. In Guess Who's Coming to Dinner (our favorite), Poitier portrays a black doctor in love with a white, wealthy young socialite during the '60s. Pretty early in the film, you begin to realize that Poitier's character is not just any black doctor (an accomplishment in itself for most people then, and now); he's a black doctor with degrees from several Ivy League universities, an internationally known scholar behind cures of dozens of diseases in Africa and elsewhere. Overkill. But Poitier portraying a "regular negro" was simply not good enough during those times, so the "super-negro" was born. The same could be said of his character from In the Heat of the Night, a Philadelphia cop with highly decorated awards.


=============================================================



=============================================================
Relatives of victims and survivors of a massacre in the Democratic Republic of Congo have filed a class action suit against the Canadian company Anvil Mining. BBC: Canada mining firm sued over role in DR Congo conflict
=============================================================

More than 70 civilians were allegedly killed by Congolese troops when they recaptured the town of Kilwa in 2004.
Anvil Mining is accused of providing logistical support to the military.
The company says it has not yet reviewed the allegations in detail, but it intends to defend itself.
The suit was brought in a Montreal court by the Canadian Association Against Impunity (CAAI) - a group which brings together survivors and relatives of victims and British, Canadian and Congolese non-governmental organisations (NGOs) which are supporting them.
Emmanuel Umpula Nkumba, from the Congolese advocacy group ACIDH, said: "We must continue to fight against impunity. The victims' families have never lost hope of seeing justice being done."



=============================================================
Let's hope it can help. NYT: Can Microlending Save Haiti?
=============================================================

Here in this once-bustling coastal town about 20 miles west of Port-au-Prince, more than 30,000 people — a third of the population — died as a result of the quake. Throughout Haiti, the toll may be as high as 250,000, and the economic effects have been staggering. The country's economy is expected to contract by as much as 9 percent this year, and more than a million residents live in tent cities. And an outbreak of cholera, as well as a hurricane early this month, have left the nation even more vulnerable.
Especially hard hit are the tens of thousands of small-business owners, known as ti machann, who sell everything from heating oil to school uniforms from their homes and are often the sole breadwinners for their families. Because Haiti's credit markets remain frozen, people like Mrs. Lino would have had almost no chance to rebuild if it weren't for microbanks like Fonkoze, Haiti's largest, which gave loans to the women in Léogâne.
In the best circumstances, sustaining a "bank to the poor" is no easy feat, but in Haiti after the earthquake, the challenge has been extraordinary. Even before the quake, 80 percent of the population lived on less than $2 a day. Today, while some 50 nations and organizations have pledged a total of $8.75 billion for reconstruction, less than 15 percent of the total promised for 2010-11 has arrived. (The United States has not yet paid all the $1.2 billion in reconstruction funds it pledged.)


Since the earthquake, microbanks have been working to keep credit flowing to businesses like this fabric store.
=============================================================


=============================================================
As a firefighter, soldier, attorney and professor, Arnett Hartsfield has transcended the racism that once stunned him. LA Times: A 'rookie' looks back on a full life
=============================================================

For 70 years Arnett Hartsfield has been called a rookie.
And for most of that time, the truth behind the nickname haunted him.
He was the 80th black man to join the Los Angeles Fire Department when he signed up in 1940. At the time he was a UCLA student aiming for an engineering career who needed the job to support his new wife.
But when he reported for duty and was sent to an all-black fire house downtown, he couldn't believe what he was getting into.
"That hit me so hard. I wasn't used to being segregated. My family had moved here from Seattle, where we didn't have colored neighbors. My family was integrated — the only grandfather I ever saw was an Irishman from Belfast," said Hartsfield, now 92.
At Station 30 at the corner of Central Avenue and 14th Street, he sized up his co-workers.
"I was going to UCLA and I looked down on these men. I was thinking they've never even heard of the general quadratic equation. I was thinking I'll be their officer in a few years."


Arnett Hartsfield, 92, holds his turnout coat, now on display at the African American Firefighters Museum. (Mel Melcon, Los Angeles Times / November 14, 2010)
=============================================================
Why the conversation about love between black women and men needs a new focus. The Root: All the Single Ladies (and Men) Deserve a Break
=============================================================

Last week, more hoopla around unmarried black women dominated the media -- again. The Associated Press reported that according to government statistics, in 2008 72 percent of African-American children were born to unwed black mothers. Even though the author, Jesse Washington, mentioned that racism, disproportionate poverty and high rates of incarceration factor into this statistic by taking black men out of the community, the article is devoid of any voices and perspectives from single black fathers. Instead it unfairly focuses on women's decisions. It sends the message that not being married and not "wanting" to be married is wrong for them, their children and the black community.
To further push this notion, the article opened and closed in the office of Dr. Natalie Carroll, an African-American ob-gyn in Houston, who has many single black female patients. Carroll repeatedly expressed her disappointment with the women, saying, "The girls don't think they have to get married. I tell them children deserve a mama and a daddy. They really do."
And in true Moynihan Report fashion, this type of framing clearly tells us that the issue is not the role that men play in conceiving and providing for children, or their lack of desire for marriage. This is solely the single woman's fault, and ultimately she has two choices: Either forgo motherhood altogether for the greater good, or be more willing to adapt to what men want in order to become viable marriage material.
Yes, it's that same old story: matrimonial Darwinism.
And no, I am not overlooking the negative outcomes of what happens to black children who grow up without fathers and are encased in poverty. But marriage isn't necessarily going to "fix" the lives of low-income black women and their children. Clearly, something else is at play.
What I am merely asking is that we put these messages into context with the way the public debate about declining marriage rates in the black community has been playing out. Last month we were subjected to the viral cartoon "Black Marriage Negotiations." Borrowing from Tyler Perry's playbook of racial and gender stereotyping, its creator, Darroll Lawson, turns black women into overbearing, self-contradictory and shallow caricatures who claim that they want a good man but prefer a thug; who have their own careers but need to be taken care of financially; and who want their men to be faithful but refuse to "stick that nasty thing in their mouth."
Some call this "satire" ingenious; I call it annoying as hell, as is our obsession with single black women.



=============================================================



=============================================================
Better late than never! Huffington Post: James Bonard Fowler Pleads Guilty To Manslaughter In Death That Sparked Selma March
=============================================================

A former state trooper took a plea deal Monday in the 1965 slaying of a black man that prompted the "Bloody Sunday" march at Selma and helped galvanize America's civil rights movement.
Indicted for murder more than four decades after the fatal shooting, James Bonard Fowler, 77, pleaded guilty to a lesser charge of second-degree manslaughter and was sentenced to six months in jail.
It was a mixed victory for civil rights era prosecutions. The prosecutor and Jackson family members did not get the murder conviction they sought, but the jail time and an apology from Fowler seemed to help close a painful chapter in U.S. history.
Bloody Sunday helped lead to the passage of the Voting Rights Act, and the killing of Jimmie Lee Jackson was an integral part of that story.
The shooting resulted in no charges for more than 40 years until a new prosecutor – the first black elected district attorney in Perry County – resurrected the case in 2007.



===================================================
Voices and Soul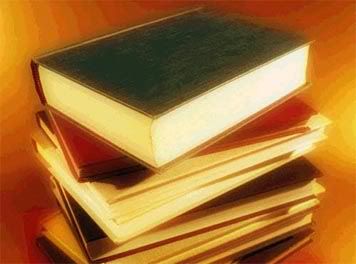 by Justice Putnam
Black Kos Tuesday's Chile, Poetry Editor
As Haiti and her tragedies continue to fade from the collective memory of a Nation consumed with its own Exceptionalism, there remains a collective few who keep the memory alive. If we don't keep Haiti in the forefront of our concern, then we will have condemned the island and her people as we always have. Yet concern without action means we have condemned Haiti to an even greater tragedy.
What good are your tears?
They will not spare the dying their anguish.
What good is your concern
to a child sick of living, waiting to perish?

What good, the warm benevolence of tears
without action?
What help, the eloquence of prayers,
or a pleasant benediction?

Before this day is gone,
how many more will die
with bellies swollen, wasted limbs,
and eyes too parched to cry?

I fear for our souls
as I hear the faint lament
of their souls departing ...
mournful, and distant.

How pitiful our "effort,"
yet how fatal its effect.
If they died, then surely we killed them,
if only with neglect.
=============================================================
The front porch is now open. Pull up a chair, put your feet up, grab a bite to eat, stay and chat with us a while.