This coming Friday, November 26th, the day after Thanksgiving is
American Indian Heritage Day
.Our family celebrates by having a traditional Navajo meal of mutton stew and "dry" bread. There are other dishes you can try and the photos below are my modern adaptations of American Indian recipes so you can celebrate with us.

Navajo Mutton Stew with Dry Bread - Wild Cedar Planked Salmon

Butternut Squash Soup with Leftover Turkey - Mesquite Grilled Lamb Tenderloins
Join me below the Fry Bread thingey for all the recipes in detail:
There are a lot of online resources for traditional American Indian recipes. I'd like to share with you my modern adaptation of many traditional ingredients and share my photos of the finished dish.
First I'd like to start with my specialty, Cedar Planked Salmon from our relations in the Northwest.
I make this almost every other evening because it is so healthy.
Start with soaking cedar or alder planks for at least one hour. I prefer cedar over alder for the flavor it gives to the salmon. I prefer the thin planks and use only one time. (I save the charred plank to start the next fire. We have this dish so often that I always have a plank soaking.)







Build a really kick-ass wood fire and don't use briquets, bleeck.











Drain water from plank. Salt and pepper the plank and place salmon on top, salt, pepper and sprinkle a thick layer of brown sugar on top of the salmon.









Level out the hot coals











Place the plank with salmon directly on the grill and close the lid, do not peek or the internal temperature won't rise. I remove my salmon when the thermometer reaches a little over 500 degrees, takes between 9 and 20 minutes depending on weather factors.







Remove finished charred plank and now lovely smoked salmon from grill, it's easier to remove from plank after it has rested a short time in a warm place in your kitchen.










I serve over a healthy dark green salad or...


with roasted vegetables

IMPORTANT UPDATE ABOUT WILD SALMON VS. FARM RAISED SALMON!
Farm raised salmon is too oily for this dish. The fat will render off, smoke and burn. You would have to put the coals around the plank and not directly under it so when the fat drips off it won't smoke. Part of the taste factor for this dish is that the plank is supposed to start on fire and the coals need to be directly under the plank to do this. If the fish is oily farm raised the fat and sugar will burn and you'll get that horrible carbon coating all over the meat. It could also burn up. The dish above calls for wild salmon or the less oily Loch Duart.
Here is the old school way of smoking salmon, I've not tried this yet. ;)


Photo: John Brouwer 2006

Now that you have a bunch of left over turkey, try my invention.

Pumpkin soup with roasted turkey thigh and fresh sage chiffonade.
Use any squash or pumpkin. I prefer butternut squash, cut squash in half and roast until tender. Scoop flesh from shells and set aside. Sauté chopped yellow onions in olive oil, salt and pepper. The more browned the more flavor you'll get. Add chicken or vegetable stock and the squash. Blend with one of those mini boat motors or I think it's called a blending stick. Top with turkey and I like a fresh sage chiffonade for garnish.
My proportions are something like this:
1 butternut squash
2 large onions, just enough olive oil to prevent sticking and to brown properly
1 liter of stock

Another adaptation of mine is grass fed lamb tenderloin with fresh rosemary grilled over hardwood coals:


Coat the tenderloins in olive oil and lots of fresh chopped rosemary, salt and pepper and grill

Served with roasted organic red onions and yukon gold potatoes with arugula garnish

Yes, I'm a carnivore... We also enjoy the occasional buffalo strip loin steak:

And finally for my dishes, Navajo Mutton Stew.

My version uses lean lamb chunks roasted with chopped onions, deglazed with good ole water, seasoned with Tibetan Pink salt and black pepper, dried blue corn that has been soaked overnight. Simmer for 3 hrs or until corn splits then add Yukon Gold potato chunks and cook for another 20 to 30 mins. Serve with dry bread for soaking up all the broth. YUM.

My last score and haul from visiting my relations on the Navajo rez.
I consulted my Native American Netroots team members and below are their contributions. Aji had many ideas but I decided not to bug her for this diary since she is so busy.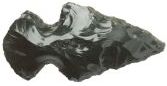 FROM DEEP HARM:
I had to include this comment from Deep Harm:
I'm interested in all Native American cooking, but am most familiar with the
cuisine of the tribes in New Mexico, so a "favorite" would be from that area. I
love just about any dish made from chiles, blue cornmeal, posole or bison. But,
stews are my favorite, particularly the green chile stews popular along the Rio
Grande. I love the bread baked in Taos Pueblo's beehive ovens, too, but I'm
guessing that is hard to replicate in a typical kitchen.

I don't have any specific recipes to offer, other than Greg Palast's Recipe for a Cooked Election, describing how the votes of Native Americans 'disappeared' in
the 2004 election. But, that one's not very palatable.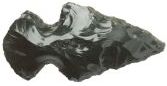 FROM CACAMP: (CARTER CAMP) PONCA NATION
didja ever eat 'wojapi'? It's a favorite around here at all feasts (or 'feeds' as the media calls them). It's a simple pudding best made out of choke cherries but we use any canned commod fruit in a pinch. Frybread dipped in wojapi is the best. But since 3/5's of all modern food comes from our ancestors native cuisine includes almost everything. CC
Very Basic Wojapi (Makes about 1 pint)
2 cups of dark fruit/berries (Wild Choke Cherry, plum, sand cherry, currant, buffalo berry, or grape. All wild, all found on the Great Plains.)
1/2 cup sugar or honey
1/8 cup water

In a heavy-bottomed pot over medium heat, combine fruit, sugar or honey and water.

Simmer slowly, stirring occasionally, until the mixture thickens enough to coat the back of a spoon.

Serve immediately or, if using cherries or plums, allow the sauce to cool to room temperature before removing any pits or seeds. Then rewarm to serve with hot frybread.
This fry bread video demo is from the Navajo Nation:
Fry bread is like sex, when it's good it's damn good, when it's bad it's still pretty good
There are a
zillion fry bread recipes
for you to try.
I prefer to grill it over hardwood coals to reduce the calorie content. We call it dry bread.
Here's an idea I stole from the Tuscans, a grill in my fireplace with my dry bread grilling: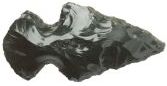 FROM OJIBWA: CANADIAN ANISHINABE NATION
Ojibwa has a food dedicated diary entitled: What's for Dinner: An American Indian Feast
Here is one sample recipe from his diary:

Hidatsa Pumpkin:

(additional comments and clarification have been added throughout by Ojibwa's wife, who has used this recipe--)

1 4- to 5-pound sugar pumpkin
2 teaspoons salt
½ teaspoon dry mustard
1 to 2 tablespoons vegetable oil or rendered fat
1 pound ground venison, buffalo, or lean beef
1 medium onion, chopped
1 cup wild rice, cooked (or brown and wild rice)
3 eggs, beaten (or egg beaters or egg whites)
1 teaspoon crushed dried sage (the cooking kind)
¼ teaspoon pepper

Preheat oven to 350 F. Cut the top from pumpkin (like you would for a jack o'lantern) and remove seeds and strings from cavity. Prick cavity with a fork all over and rub with 1 teaspoon of salt and the dry mustard. Heat oil in large skillet. Add meat and onion and sauté over medium-high heat until browned. Off the heat, stir in wild rice, eggs, remaining salt, sage, and pepper. Stuff pumpkin with this mixture. Place ½ inch of water in the bottom of a shallow baking pan.

Put pumpkin (and the lid) in the pan and bake for 1 ½ hours, or until tender. Add more water to the pan as necessary to avoid sticking. When done, bring to table with lid askew on top of pumpkin at a jaunty angle—it looks really nice. Cut pumpkin into wedges, giving each person both pumpkin and stuffing. ( The skin is tough and bitter and should not be eaten, but the flesh of the pumpkin will scrape away easily.)

This would also make a good vegetarian recipe by leaving out the meat. It can be rather bland, however, and you may wish to add additional seasoning and cook your rice in a vegetable broth or stock instead of water.

The pumpkin seeds you pulled out can be toasted for a snack.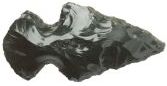 FROM METEOR BLADES: SEMINOLE NATION
When I was a kid, we used to eat the occasional alligator that my grandfather and his brothers hunted. But I have no recipe. I think my grandma just cooked them in recycled lard the same way she cooked catfish.

Tasty, but rough on the arteries.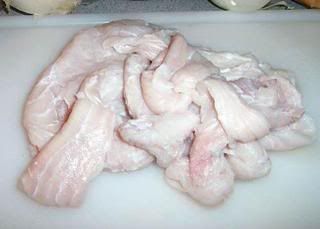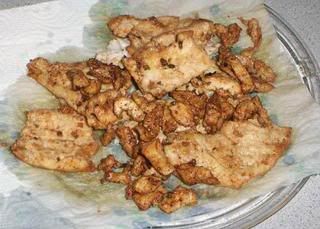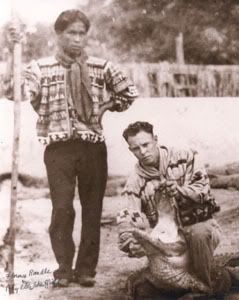 Seminole Alligator Wrestlers from the 1940s (Randle/Sheffield)
Alligator meat for sale if you don't feel like hunting one down.
Speaking of Meteor Blades
please wish him an early

♪♫♪ Happy Birthday ♪♫♪

in the comments as he celebrates his birthday
every Thanksgiving.
(MB, I think you should start celebrating it on American Indian Heritage Day instead. ;)
Cross Posted at Native American Netroots


An ongoing series sponsored by the Native American Netroots team focusing on the current issues faced by American Indian Tribes and current solutions to those issues.