Right-wingers cling to a desperate meme of equivalencies, claiming that both sides contributed to the toxic climate of threats against lawmakers. There are ways to show false equivalencies. When threats escalated during the health-care "debate," the right-wing media downplayed threats against Democratic lawmakers, as illustrated by MediaMatters, because they needed the public to believe that the threats were merely political rhetoric or politics as usual in order to argue equivalence. However, a recent diary of mine discussed how the courts determined that similar conduct claimed as political rhetoric actually constituted a threat under the law.
There is another measurement that confirms the false equivalences: cases where law enforcement officers decided that the evidence of threats warranted legal action. In all but one of the cases found from the past year, it was Democrats who were the targets of threats deemed legally actionable. It is interesting to note that a good number involved threats against women lawmakers, who clearly are outnumbered by men in Congress.
In the first 3 months of 2010, members of Congress reported 42 cases of threats or violence or almost 3 times the rate for the same period in 2009. Last March, the FBI investigated threats against lawmakers due to the "intense opposition to the health care overhaul law."
The Christian Science Monitor reported that "seven times politics turned to threats or violence last year" that were "related to their support of President Obama's health-care reform bill." Cases where threats resulted in arrest or charges include the following: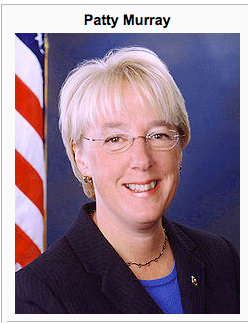 Sen. Patty Murray and Sen. Maria Cantwell (D-WA): Charles Alan Wilson was sentenced to one year in prison for threatening Senators Murray and Cantwell. Wilson made multiple death threats against Murray that were filled with "misogynistic slurs" and numerous threats to kill, hang and assassinate her. He also threatened Cantwell:
Mr. Wilson, when contacted by an undercover FBI agent, said that Murray and Sen. Maria Cantwell (D), also of Washington, "need to be strung up" and that he carries a handgun and would not blink if given the chance to shoot her. "It's not a threat, it's a guarantee," he said in one message.
Rep. Nancy Pelosi (D-CA): Gregory Lee Giusti was sentenced to 21 months in prison for threatening Pelosi:
Gregory Lee Giusti, a San Francisco man accused of making 48 calls to Representative Pelosi, pleaded guilty in September to making the harassing calls – including one in which he reached Pelosi and threatened to burn down her northern California home for her support of health-care reform.
Rep. Bart Stupak (D-Mich.): Stupak decided in April that he would retire, but "insisted he was not being pushed out of office by" death threats against him and his family for which a man has been charged:
FBI investigators have claimed Hesch, in a letter, threatened to paint the Mackinac Bridge with the blood of Stupak and his family, according to Bay City Times archives.
Rep. Eric Cantor (R-VA):
Representative Cantor, a Jewish American, has himself been the target of threats in the past, he revealed last March after police in Philadelphia arrested a man accused of sending him death threats. A federal judge initially declared Norman LeBoon incompetent to stand trial, but Mr. LeBoon later pleaded guilty to two counts and is due to be sentenced in February. He faces up to 15 years imprisonment, three years supervised release, and a fine of up to $500,000.
Employees of the Tides Foundation:
Employees of the Tides Foundation, a San Francisco-based liberal organization, were the intended targets of a July assassination attempt that has been linked to political ideals of Fox News commentator Glenn Beck.

Heavily armed, Byron Williams was captured after injuring two police officers in a shootout on a California freeway, and in interviews since, he has said Mr. Beck's explosive condemnations of the foundation helped spur him to act."
And, then we have a few legal actions for threats against Democrats in 2011: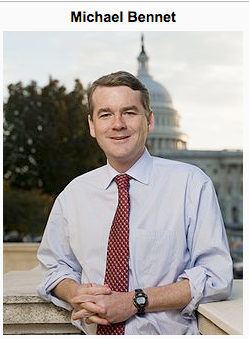 January 2011 – Sen. Michael Bennet: A man is "accused of threatening to set fire around Sen. Michael Bennet's office and shoot members of his staff" with a threat that happened 2 days before the Tucson shootings.
The same week two men were charged with threatening the life of President Obama.
January 12, 2011 – Rep. Jim McDermott (D-WA):
Charles Habermann was arrested and charged in federal court with making threatening phone calls to McDermott's office late last year.
Federal prosecutors in Seattle described statements left by Habermann in two Dec. 9 phone calls as an "expletive-laden" effort to influence McDermott's vote on tax policy. According to charging documents, Habermann to have threatened to kill McDermott's friends and family, then, in the second call, threatened to put McDermott "in the trash."

Contacted by the investigators the day after the messages were left, Habermann allegedly admitted to threatening McDermott and an congresswoman not identified in court documents.
Some want to spin the violence and threats as politics as usual. According to one writer's search of historical records, the "last time a member of Congress was shot on American soil was 1968", but a Senate Sergeant at Arms stated that the "last member of Congress to be murdered was in 1978."
equal in value, measure, force, effect, significance, etc.
There has been neither qualitative nor quantitative equivalence.