In case you didn't get a chance to take a look at some of the comment updates from last night's diary, AnnaMolly & I have put together a little friendly wager concerning a little football game on Sunday. ;D As a reminder for those living under a rock, the Green Bay Cheese...er...uh... Packers play the "Monsters of the Midway" Chicago Bears. AnnaMolly wants the fellers in green & gold to win; I want da' Bears to win. The "loser" has to provide eats & treats for the diaries every day next week - one of them Keith's birthday. So, may the better team win!
I'm noting 2 "this day in history" items. I usually begin with the oldest one, but, tonight, I'll begin with the most recent one as it's very odious, unpleasant, and worthy of THE cake! Citizens United is a year old today. On this date last year, a bitterly divided U.S. Supreme Court, in Citizens United v. Federal Election Commission, vastly increased the power of big business and labor unions to influence government decisions by freeing them to spend their millions directly to sway elections for president and Congress.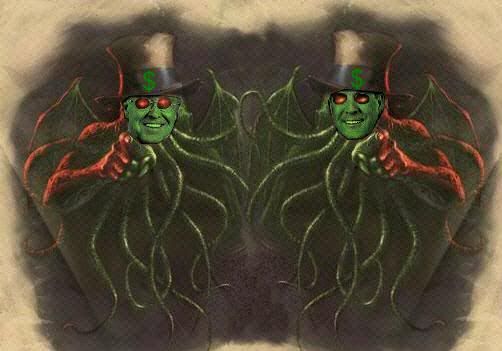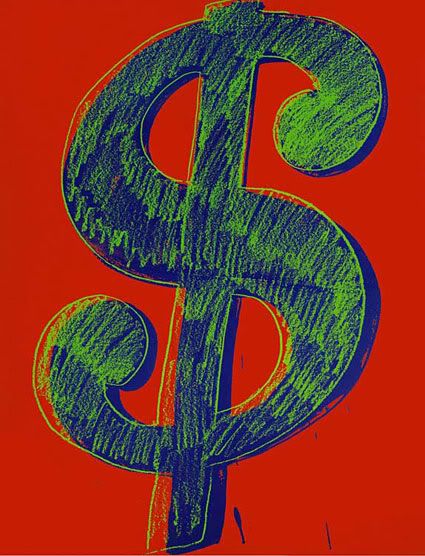 Justice John Paul Stevens' dissent should be required reading! For the 5 "justices" in the majority opinion, for making our elections prizes for the highest bidders & giving corporations the status of living breathing human beings, you're invited to dive into this sucker with the admonition to GO CHENEY YOURSELVES - even though Scalia & Thomas might consider that a compliment. Guess what, "gentlemen," it ain't a compliment!
Moving on before retching gets out of hand, on this date in 1793, France's King Louis XVI, condemned for treason, was executed on the guillotine. And, the event & what led up to it was recorded for posterior! Or, is that posterity? ;D
Now, it's time for SPARK! If any of y'all have wondered why you can't tickle yourselves, you've got way too much time on your hands, but here's your answer. :D Going back to that little shin - dig at Soldier Field on Sunday, if you don't "do" football, you can see the little & big fishies here for free. All aquatic life will be donning their best waterproof orange & blue!

Bob & Tom, my morning radio silly guys, were having great fun with this story. Lordy, if I was this guy, I don't think I'd be leaving the house for awhile!
Finally, to end on an "AAAaaaaWWWWwwww!" note, this truck driver's cred with the animal kingdom should be good for awhile. :D Note to Michael Vick; THAT is how you treat doggies.
Let's Countdown!
January 21, 2011 Countdown
"Establishment" GOBP leaders in the House are officially sparring with tea bagger GOBPers. Don't let the popcorn burn, boys & girls. ;D #5 "GOP VS. TEA" Rep. Paul Ryan's ready to make the tax rate for the middle class higher than for the super rich & privatize Social Security; other GOBP Congress critters want to cut spending to 2006 levels & cut 15% of federal jobs. Cut federal jobs by 15% when the unemployment rate is kissing 10%? BRILLIANT! Rep. Ryan's giving the GOBP "response" to President Obama's SOTU on Tuesday evening. If he does as well as Gillian Jindal, we got nothin' to worry about! Rep. Ryan also wants to ditch Medicare & Medicaid in favor of vouchers. But, what about all those people at those fun town meetings a couple summers back that were crying to get the government outta their Medicare? Rep. Jim Jordan & his "study group" want to cut spending to 2006 levels & $100 billion cut THIS YEAR. Can we begin with every Congress critter salary? Rep. John Campbell, another member of the "study group," forgot his note cards on FAUX News. ;D Ezra Klein gets spending cut duty. He says GOBP tea baggers wants to at least give the impression of a threat of a government shutdown but doesn't think they'll actually do it. These "people" also want to privatize Fannie Mae & Freddie Mac and REALLY put the housing market in the terlet! Ezra also mentioned no Amtrak & no PBS & unfinished roads when the money gets drained. Of course, the Senate & the White House have to agree to all this – not bloody likely. Josh Marshall is in the studio to talk the politics of spending cuts. He called the run – up to the November election "performance art"? O...K... President Obama will have to be able to "manage" the GOBP into "a jam." Oh dear, the last time he managed the GOBP, we got that lovely tax cut extension deal. EEK! The quote from the Ohio Rep from a couple weeks back was brought up again; to paraphrase, cut spending but don't cut spending for ME. Josh thinks the debt limit will be raised but won't be the least bit surprised to see a government shutdown since it worked SO WELL the last time it happened.
#4 "Hands Off!" A New York Times/CBS poll indicates a deep unwillingness among respondents to cut Medicare or Social Security to somehow decrease the deficit even though Social Security has exactly jack $hit to do with the deficit. They would rather cut military spending to the tune of almost 2 to 1 versus the other options mentioned in the poll! They don't want the retirement age upped, either. The Congressional Progressive Caucus sent a letter to President Obama saying the following: "We urge you to send a clear message in your State of [the] Union Address: Hands off Social Security!" A new ad in South Carolina is targeting Senator Graham. "What Will He Say?" Jonathan Alter's in studio to preview Tuesday's speech. He thinks President Obama will strongly defend Social Security but will remind that "all options are open." O...K... After a teeny – tiny little sparring match between the Keithster & Jonathan, Jonathan clarified that President Obama will fight any attempt to privatize Social Security. Keith wants to know if President Obama "will have the guts" to cut military spending. HELLO?! ;D The post – speech analysis on Tuesday could be a hoot!
** KEITH GOT INTO MY DIARY DRAFT AGAIN – THIEF! ;D A couple guys in Bakersfield built a double – decker tandem bike. OK, that HAD TO BE an "under the influence" idea. A couple cello players did a kick a$$ version of "Smooth Criminal!" A hotel in Spain is made of garbage; I hope it's got some air fresheners! **
A whole bunch of Tucson residents lined the streets to send off Rep. Gabrielle Giffords after she left the hospital today & headed to a top – notch rehab facility for traumatic brain injury in Houston. :D She could hear them, she understood what was going on, and she got teary – eyed. #3 "Road to Recovery" Doctors at the rehab facility are pleased as punch with how she looks & think she is a wonderful candidate for rehab! Wow, these details about her status are absolutely amazing. Dr. Jonathan Slotkin is here to talk Rep. Giffords' recovery potential. Doctors are genuinely joyful about her progress but kind of hopes her doctors will play their proverbial cards a little closer to the vest. Walking with a cane or with crutches would be a fabulous outcome after her rehab; he also said that complete physical recovery is not out of the realm of possibility. Considering what she's overcome to this point, I wouldn't count that possibility out, either! :D Another person who suffered traumatic brain injury, went through some tough rehab, and came out on the other side is Bob Woodruff. Granted, he didn't get shot point blank in his temple, but the injuries he sustained in the Middle East were no picnic.
#2 A member of the US Park Police who spoke out against cuts in their forces & was fired by GWB has been fighting ever since to get her job back. And, she is now gainfully employed! Support for the repeal of "Obamacare" has dropped even more. Tea baggers are declining to "tea bag" Mittens Romney, and Mr. Mittens isn't too upset. And, oh good sparkin' gawd, Bat$hit Bachmann is going to give a tea bagger response to President Obama's speech on Tuesday. How's she going to be able to talk with her mouth full? That would not only be damn difficult; it would also be damn rude! ;D
O...M...G... Countdown is coming to an end???????????????!!!!!!!!!!!!!!!!!!!!!!!! OK, I'm waiting for him to say he's kidding; he's not saying he's kidding!