Last week the State Department delayed making a decision of the permit needed to go ahead with the Keystone Pipeline for oil extracted from the Canadian Tar Sands in northern Alberta, to allow more time to do an additional environmental review of the project in a partial victory for pipeline opponents.
Yesterday 25 US mayors released a letter calling on Secratary Clinton not to grant the permit because of the excessive amounts of Green House Gasses extracting Tar Sands Oil produces.
25 American Mayors Speak Out Against Controversial Tar Sands Pipeline

March 24
WASHINGTON--(ENEWSPF) - More than two dozen American mayors have sent a letter expressing concern over the proposed Keystone XL tar sands pipeline to Secretary of State Hillary Clinton. Representing cities and towns across the United States, their letter notes that the controversial project might "undermine the good work being done in local communities across the country to fight climate change and reduce our dependence on oil." In light of an expected new environmental review of the proposed pipeline, the Mayors are asking the State Department to be detailed and comprehensive including an evaluation of the "impacts of this pipeline on local community efforts to build clean energy economies."

"This letter is so important because our cities and towns are where the rubber hits the road on environmental policies," said Susan Casey-Lefkowitz, director of the International Program for the Natural Resources Defense Council. "They are on the clean energy frontlines in the United States and do not want to see increase of a high-carbon fuel like tar sands undermine their achievements. They deliver services that are imperiled by projects like this pipeline. And, they are responsible for cleaning up spills when things go wrong, so it is no surprise that they are calling for detailed and comprehensive environmental review of the proposed Keystone XL tar sands pipeline that includes the impacts on local communities."

The letter:

* Notes that the United States Conference of Mayors adopted a High Carbon Fuels Resolution in 2008 calling for measures that discourage the use of tar sands fuel.

* Calls for a thorough and detailed supplemental environmental impact statement (SEIS) for the proposed Keystone XL tar sands pipeline that includes evaluation of impacts on local communities.

* Calls for opportunities for public review and comment on the SEIS.

* Notes that projects like the proposed Keystone XL tar sands pipeline send the wrong message to our communities and citizens who work hard to lessen our dependence on oil, using innovative conservation, efficiency and other measures.
Mayors signing the letter representing the following cities:
Des Moines, IA
Eugene, OR
Salt Lake City, UT
North Little Rock AR
Pleasanton, CA
New Haven, CT
Richmond CA
Berkeley CA
Burlington VT
Racine, WI
Durham, NC
Gainesville, FL
Grand Rapids MI
Madison, Wisconsin
Tallahassee, FL
San Bernardino, CA
West Sacramento, CA
Dubuque, IA
Fairfield, IA
Park City, UT
Scranton, PA
Santa Fe, NM
Gainesville, FL
Seattle, WA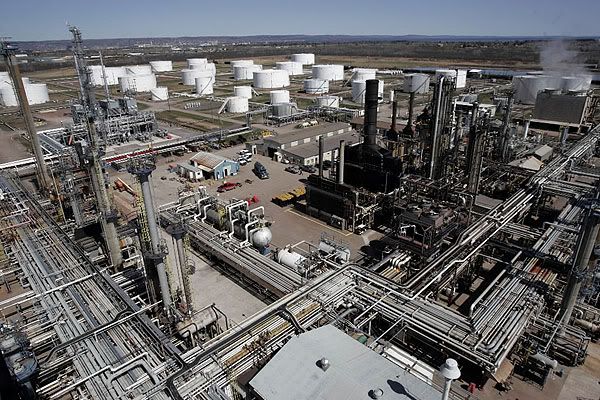 Proposed U.S.-Canada oil pipeline fuels debate

Because the pipeline crosses a U.S. border, it needs a permit from the State Department, which pleased the project's critics last week by announcing it would further study the environmental impact. The department said it plans to issue a draft of that review next month and make a final decision by year's end.
Secretary of State Hillary Rodham Clinton angered environmentalists in October when she told an audience in San Francisco that State was "inclined to" grant a permit. Since then, she's been more circumspect.

"I am generally supportive of receiving more oil from Canada," Clinton told a Senate appropriations committee this month. Yet she hastened: "Since my department bears the ultimate responsibility for making a recommendation on the pipeline, I am not able to express an opinion."
From Marketwire an article about Big Oil's hacks in the Senate pushing the Keystone Pipeline. Only two Democratic Senators signed Mark Begich, (D – Alaska) and no surprise here Mary Landrieu, (D – Big Oil)
Fourteen U.S. Senators Urge Secretary of State Hillary Rodham Clinton to Approve Keystone XL Pipeline
Hillary's campaign manager in now a pipeline Lobbyist for Keystone. My diary from December:
Hillary faces ethics charge over Tar Sands Pipeline permit.
And my diary from 2009 that lambastes Hillary for approving Enbridge Energy's pipeline to import Tar Sands Oil:
Why did U.S. just OK new pipeline to import Tar Sands Oil?
Let Hillary Clinton know what you think.
202-647-4000
Dept. of State Public Communication Division: 202-647-6575