Looking at the field so far one has to ask 'How could President Obama lose the next election?' What a group of bozos. Surely he will win.
What if a surprise candidate non-bozo candidate with military creds, like say, General Petraeus, decides to run for the Republicans?
Many supported the Presient's last election because he campaigned to end the war in Iraq. This election, he could speed up the withdrawal from Afghanistan, thereby insuring more support, but he faces a dilemma.
Katrina vanden Heuvel explains the dilemma in
Why Afghanistan could upend Obama's reelection strategy
That's how a doctor describes the huge increase in catastrophic injuries in Afghanistan.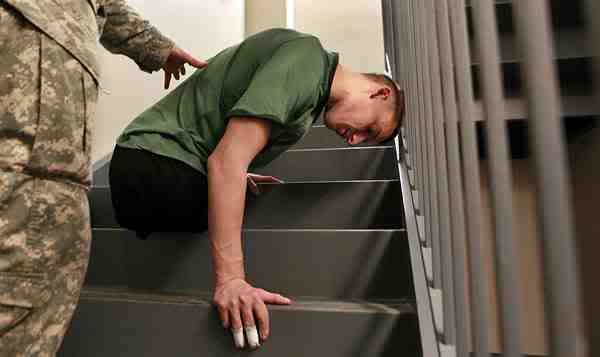 In 2009, 75 service members brought to Landstuhl had limbs amputated. Of those, 21 had lost more than one limb.

But in 2010, 171, 11% of all the casualties brought to Landstuhl, had undergone amputations, a much higher proportion than in past wars. Of the 171, 65 had lost more than one limb.

Injuries to the genital area were also on the increase. In 2009, 52 casualties were brought to Landstuhl with battlefield injuries to their genitals or urinary tract. In 2010, that number was 142.

Dr. John Holcomb, a retired Army colonel with extensive combat-medicine experience, said he and other doctors involved in the study were shocked by the findings, which he labeled as "unbelievable."
Injuries are up, and deaths continue. Nine more reported today.
Americans want our withdrawal sooner than later, as Katrina shares:

The White House started pointing to 2014 as the time when U.S. troops would depart, quietly planning to extend what is already America's longest war. "Unless the people force this issue from the grass roots, sources in the Pentagon tell me we're looking at a token 10,000-12,000 troop withdrawal [in July 2011] with a sketchy timeline — 2014 or even longer — for our continued military presence," said Matthew Hoh, a former Marine who resigned his Afghanistan post in protest and now serves as director of the Afghanistan Study Group.

Antiwar sentiment is at the heart of Obama's base — and also of his appeal to independent voters. His 2008 candidacy was defined as that of the one leader who opposed the Iraq war from the beginning and who pledged to bring it to a close. Buoyed by his election and his commitment to draw down troops from Iraq, liberals largely gave Obama a pass on the Afghanistan surge, placated by his commitment to a time certain to begin getting troops out.

Antiwar sentiment didn't disappear, however, it just went mainstream. As the Great Recession exposed the breadth of America's problems and the war continued to waste lives and resources, support eroded steadily. A January Gallup poll reported that 72 percent of American voters want to "speed up" the withdrawal of troops from the 2014 date. Eighty-six percent of Democrats, 72 percent of independents and 61 percent of Republicans favored a more rapid withdrawal.
The President could follow the wishes of those polled, but he faces a dilemma. Katrina points to McCain saying he is not strong enough in Libya, and others who support endless war constantly pushing for him to 'soldier on' in Afghanistan.
What can supporters of the President do about this?
One idea is to support the bill Senators Boxer and Durbin have introduced :
S.186 Safe and Responsible Redeployment of United States Combat Forcesfrom Afghanistan Act of 2011 (Introduced in Senate IS) (Text at link.)
Call or write your Senator and ask them to cosponsor and pass this bill.