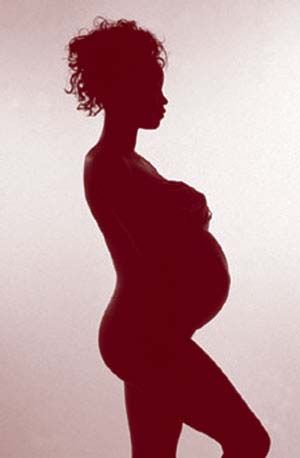 Pregnancy can kill you - especially if you are a black woman in the US.
The PBS Newshour covered a recently released report which gives the details.
Report: African-American Women at Higher Risk for Maternal Death in Calif.

In California, African-American women are dying of pregnancy related-causes at rates seen in some developing countries, and at four times the rate of white women and other ethnic groups in the state.

A new report from the California Department of Public Health reveals the stark disparity: the mortality rate for black women was 46 deaths for every 100,000 live births from 2006 to 2008, while the rates for Asian, white and Hispanic women in the same period ranged from 9 to 13 deaths per 100,000 births.
"African-American people generally have worse health outcomes than Caucasian people...but not to this degree, not four-fold," said Conrad Chao, a clinical professor of obstetrics and gynecology at the University of California, San Francisco, who worked on the report. "What surprised me when we got through the numbers was the magnitude of the disparity."

A 2007 Centers for Disease Control national breakdown showed a similar -- but smaller-- race gap, with black women at about three times the risk for maternal death as white women. Taken as a community, African-American women in California have a maternal mortality risk comparable to rates in Kazakhstan and Syria, according to World Health Organization data.
I was not surprised by these data.
I was all too familiar with them, since as a graduate student I worked on a study of infant mortality and pre-term delivery in Harlem conducted by medical anthropologist Dr. Leith Mullings (wife of the recently deceased Manning Marable) in Central Harlem which began in 1993:
Resistance and Resilience: The Sojourner Syndrome and the Social Context of Reproduction in Central Harlem and Stress and Resilience: The Social Context of Reproduction in Central Harlem
Leith and her co-author Alika Wali pointed to racism as a co-factor/stressor which is difficult to measure.
Recently several blogs in the Afro-sphere have covered this aspect - reported in the Seattle Times:
Black women remain significantly more likely to lose a baby in the first year of life than white women across education, wealth and other factors. And the alarming fact remains a medical mystery. The Seattle Times reports the following staggering statistics:

*A college-educated black woman in the United States is more likely to lose her baby than a white woman with only a high school education..

*A black woman who does not smoke has worse birth outcomes than a white woman who smokes.

*An African-American woman who starts prenatal care in her first trimester is more likely to lose her baby than a white woman with late or no prenatal care.

*As infant mortality declines, the gap between black and white women does not.

"Race in America puts your pregnancy at risk," says Ilise Zimmerman, CEO of the Northern New Jersey Maternal-Child Health Consortium, according to the Times. "It's not about poverty. It's not about teenage pregnancy. It's not about use of drugs. If you self-identify as black, there's a greater chance your baby will be born before full term and be too small."
After a discussion in this CA report detailing a long list of possible co-factors, they were still unable to put a finger on one root cause of these appalling statistics.
Mother Jones had this to say:
The authors of the report are still not sure exactly why African-American women are four times as likely to die than women of other races, but they suspect a combination of higher obesity rates, lower use of prenatal health care, less adequate care, and various risk factors as a result of lower socioeconomic status (e.g. higher stress). But the authors still seemed to be scratching their heads about how one ethnic group could make up only 6% of all California births, but 22% of maternal deaths.

Another anomaly: although Hispanics overall account for 51% of all California births, foreign-born Hispanics had much better health than those born in the US. "Immigrant Hispanics tend to have better health than the average American population, in spite of what their aggregate socioeconomic indicators would predict," write the study's authors. It could be because foreign-born women give birth at younger ages, when they are less likely to encounter complications. Or it could simply be that the American lifestyle, and health care system, is so unhealthy that it's actually a liability. The high Cesarean rate, which accounts for a third of all births, in particular, is directly related to maternal mortality. And then there's the question of care, and of cost. Only 22% of people with health insurance in California (the report says) have coverage for maternity services: In 2004, 82% of them did. For those who can't get, or can't afford, private health insurance, there's Medi-Cal, which paid for 47% of all prenatal and pregnancy-related costs in 2008. An especially interesting tidbit found in the report is that 7% of women in Medi-Cal's maternity program actually HAVE private insurance: their insurance just doesn't cover maternal services.

There's something seriously wrong when your health insurer doesn't cover your prenatal care. Maybe this could be a new torch for the pro-life movement, or a larger one for the pro-choicers. It seems like a perfect platform for a "family values" Republican, no?
Though these data, I am reporting on today are focused on African American women, there are many health care disparities that affect other women of color. What is important for us, as activists to recognize as we address health care that these data are not simply a product of social class.
So AA sisters have a much higher chance to die while giving birth, and we have a higher chance of losing the baby. And now Republican Teahadists would love to cut us out of the access to family planning and the insufficient pre-and post natal care we have, as they increase their racist attacks.
The disparities in health care for black, latina, native american and asian women have now become part of a grassroots movement. Women of color and their allies have been organizing under the banner of "Reproductive Justice"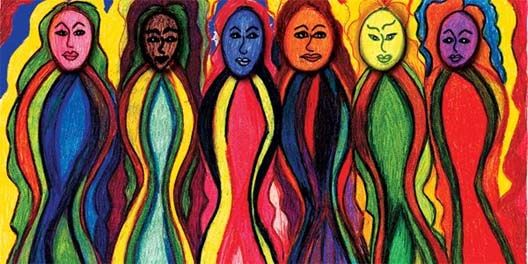 Reproductive Justice is not simply a matter of abortion.
Proponents of the concept of reproductive justice aim to recognize that women's reproductive health is connected to and affected by conditions in their lives that are shaped by their socioeconomic status, human rights violations, race, sexuality, and nationality. Proponents argue that women cannot have full control over their reproductive lives, unless issues such as socioeconomic disadvantage, racial discrimination, inequalities in wealth and power, and differential access to resources and services are addressed. The grassroots organization Asian Communities for Reproductive Justice defines reproductive justice as follows: "We believe reproductive justice is the complete physical, mental, spiritual, political, economic, and social well-being of women and girls, and will be achieved when women and girls have the economic, social and political power and resources to make healthy decisions about our bodies, sexuality and reproduction for ourselves, our families, and our communities in all areas of our lives."

According to SisterSong, reproductive justice has five primary characteristics:

Defines the primary problem as Reproductive Oppression
Uses an intersectional analysis
Is based on worldview focused on human rights
Links individuals to their communities
Uses organizing and advocacy to work on institutional change

Reproductive justice will be achieved when Indigenous women and women of color have the power to:

protect and advance our human rights;
determine the number and spacing of our children;
protect our bodily integrity;
protect our right to parent our children;
improve the quality of the environment in which we live,
obtain the necessary social supports to live healthy lives in healthy families, and in safe and sustainable communities.

Reproductive Justice ensures that a mother can have children, live through the delivery, or choose not to be pregnant. Reproductive Justice ensures pre-and post natal care, child-care, healthy food and environmentally safe shelter for families.
What can you do?
Support SisterSong and other organizations in the Reproductive Justice Movement.
Thank you for reading.