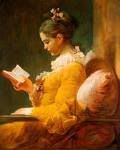 I've been thinking a lot lately about what an Age of Enlightenment really means. Everyone is familiar with the 18th C period expressed in America's Great Experiment in which the idea of government underwent a revolution based on the importance of the individual, the concepts of justice addressed the rights of the individual vs. the rights of the state, and the value of education centered on every individual having an innate ability to learn and know.
Last week I touched on the idea of an American Age of neo-Enlightenment that could coincide with the project to digitize all knowledge in the DLAP. This week, I began to wonder, "What makes an enlightened community?" I'm not the only one who has asked this. Utne Reader has done so, and back in 1997, listed the most enlightened towns in each state. Their criteria on which they based their selections, included very abstract measures for enlightened communities, like:

special effort to foster connectedness and contentment;
dealing creatively with the challenges;
places that can provide inspiration and practical ideas;
access to alternative health care, lively media, a breadth of cultural activity, and diverse spiritual opportunities;
a sense of local culture;
a strong strain of civic involvement
These ideas are expressed in more concrete manifestations: Informal groups; Progressive politics; and Good urban design.
What caught my eye, is that included in the category of "informal groups" are book clubs. Does your town have a book club? And do you belong? Would you start one?
Please turn the page.

Book clubs come in as wide a variety as there are readers and book lovers of different tastes and primary interests. We've all heard of Oprah's Book Club, and acknowledge it was probably the most influential of its kind in the history of our country, whether we appreciated that influence or not. Publishing houses have book clubs. Online retailers have book clubs. E-readers have book clubs. Towns and institutions withing towns (schools and churches have book clubs. I suspect clubs have sub-book clubs within them!
Book clubs come easily into existence. The only requirement is that more than one person desires to read a single book and discuss it with another person. Voilà! A book club is born. They can exist in the traditional form where the members physically gather and meet in real life. Or, they can exist online. Or, they can be of the special variety such as the above mentioned Oprah's Book Club or a book-of-the-month club.
Book clubs haven't escaped controversy as technology makes inroads into the domain of the traditional book. An unhappy cultural divide is arising in some book clubs as e-readers infiltrate the membership. More happily, what has been a pastime mostly enjoyed by women is increasingly seeing all-male devotees.
While I don't want to start a revolution, or cause a war between the sexes, much less make a birth announcement for the neo-Age of Enlightenment arriving within our Group, it did occur to me that we might start an e-Readers & Book Lovers Club, which would meet once a month at this site to discuss a book read on our devices. Of course, in the interests of maintaining an Enlightened Group, readers who wish to belong but do not have an e-reader may also read the same book in traditional format, as long as the edition is the same.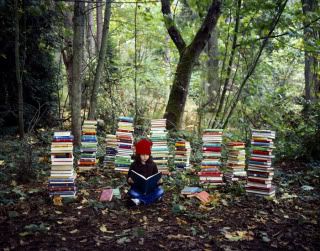 Some Ground Rules to Make it Interesting
Books can cost $8.00 or less, preferably free, or lender, or read online;
Length less than 500 pp trad form;
Category changes month-to-month (literary fiction, historical fiction, genre fiction, classes of non-fiction from autobiography to history to science to current events);
No "sequel-ized" work;
Different diarist each month who is discussion leader;
Club can communicate using DK4 messaging or private e-mail.
Let's hear your suggestions for the premiere title in comments below!
Readers & Book Lovers Series Schedule
| | | | |
| --- | --- | --- | --- |
| DAY | TIME (EST/EDT) | Series Name | Editor(s) |
| SUN | 3:00 PM | Science, Math, and Statistics Books | plf515 |
| SUN | 9:30 PM | SciFi/Fantasy Book Club | quarkstomper |
| MON | 8:00 AM | And the Winner Is. . . | 88kathy |
| MON | 11:00 AM | eReader Cafe | Dichro Gal |
| TUE | Noon | The Mad Logophile (bi-weekly) | Purple Priestess |
| TUES | 8:00 PM | Readers & Book Lovers Newsletter | Limelite |
| WED | 7:30 AM | WAYR? | plf515 |
| WED | 8:00 PM | Bookflurries: Bookchat | cfk |
| THU | 11:00AM | Books for Young Adults and Children (BYAC) | Dichro Gal |
| THU | 8:00PM | Write On! | SensibleShoes |
| FRI | 9:00 AM | Books That Changed My Life | etbnc, aravir |
| SAT | 9:00 PM | Books So Bad They're Good | Ellid |
Intermittent Diaries
SUN
?
Justice, Not Charity
Runaway Rose, allie123
NOTE:
Though not part of R&BLers Weekly Magazine Series, please look for "Indigo Kalliope: Poems From the Left" by various authors republished here every WED NOON ET by
aravir
.
FURTHER NOTE: Beginning May 9 a new series by billsha, Favorite Books & Authors MON 8PM ET.
Linky Goodness
NFTT Group Fund Raiser Challenge: DONATE
For the Twitterati: @dKosBooks Receive automatic notification the instant we publish new content on your mobile or residential device.
To Follow Readers and Book Lovers Group: Clicking this link allows you to follow Readers & Book Lovers
Other than that, nothing's happening!