Tonight, PBS is airing a film recounting the journey of the Freedom Riders, a group of startlingly young people who set out from Washington DC in May of 1961 to mark their opposition to racial segregation in public accommodations in the South. They planned to travel through the segregationist strongholds of the Carolinas, Alabama and Mississippi and finish their journey on May 17 in New Orleans.
Their journey, as most Americans know (or sure as hell should), was never completed. Until today.
A bit after five o'clock, a bus rolled to a stop in front of the Ashe Cultural Center on Oretha Castle Haley Boulevard (known in the 1960s as Dryades Street, a once-thriving shopping corridor). On board were members of the original Freedom Riders, as well as press, producers and crew for PBS and a new generation of young, courageous freedom fighters.
It's impossible to describe the joy, pride and love in the air as these champions of equality completed their long-unfinished Ride, the satisfaction, fifty years to the day from their original ETA, of seeing these men and women alight from a motor carriage onto the streets of our city.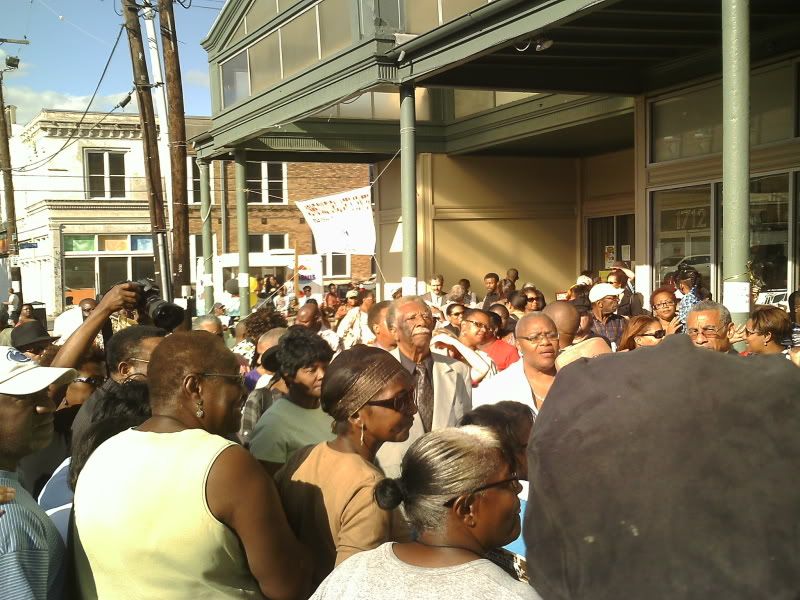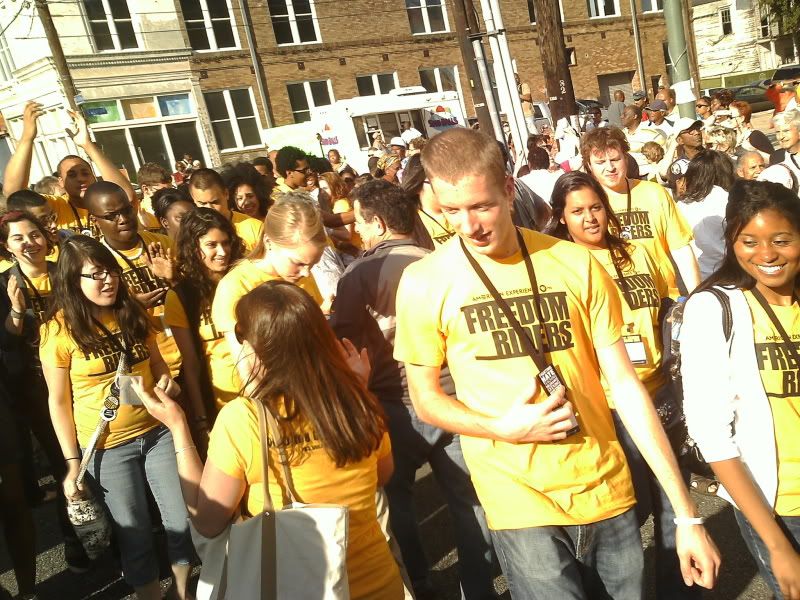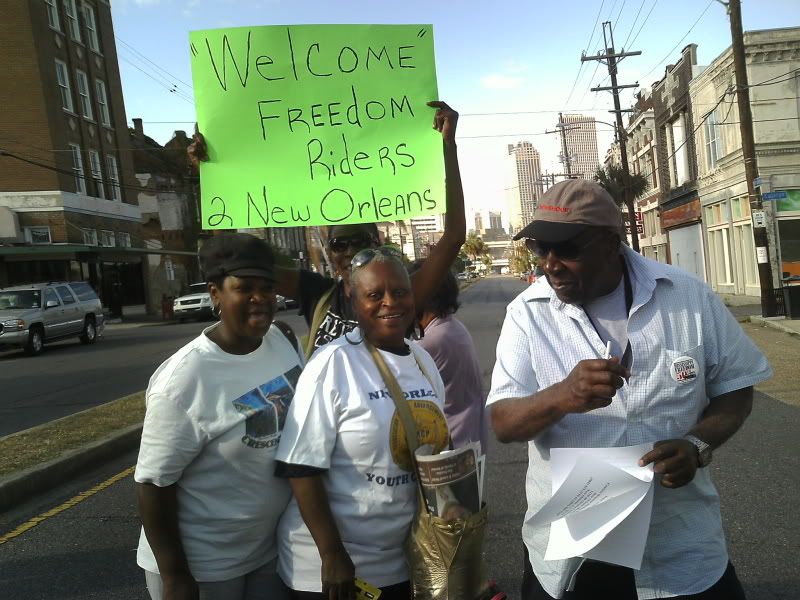 But the event brought forth nagging feelings of a greater incompleteness, of a journey still unfinished.
The nation's horror at scenes from the civil rights struggle indeed changed our laws, brought forth an equality in letter if not spirit.
But it seems some trips from Washington take longer even than the one that ended today in Central City.
When a senator from Kentucky and his father, a congressman from Texas and candidate for president, can stare into television cameras and argue that a businessman has a "right to refuse service" (god, do I remember that phrase from my childhood days), when a judge can rule that the right to an education does not mean the right to a decent education, when another judge can rule that sleeping jurors can give fair verdicts, when citizens of a certain shade are required by law to carry their birth certificates at all time at the risk of jail, when citizens of no particular shade at all are forbidden to marry and raise children with their lifetime partners, when a president of the United States is badgered to produce his birth certificate to satisfy the ravings of xenophobes and conspiracy theorists...
...it is oh, so painfully obvious that some journeys are still waiting their ends.
Today was a beautiful day in New Orleans. The air was cool and dry and seasoned with laughter and song--and not a few tears--on the street once called Dryades.
A fine day to celebrate the ending of one long road.
And plan for the next leg.
"We have to have a passion for life, and for making those around you better, and for making your country better and your city better."
Charles Person