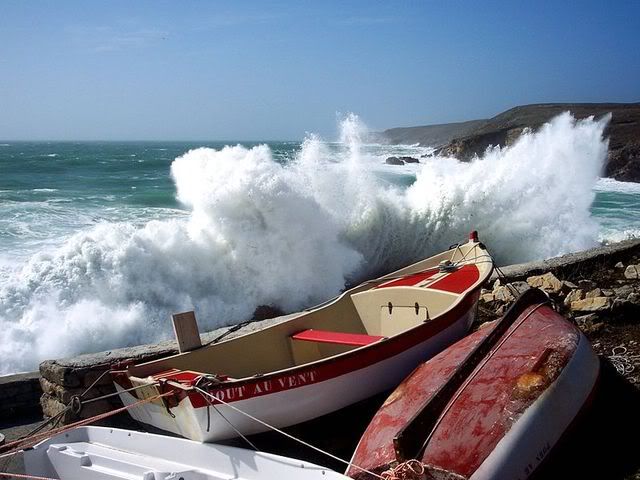 Hello everyone and Happy Tuesday!
I hope that all of you have been safe from the storms. We are forecasted to have more throughout the week. When it storms here we have to disconnect all of our electronics, leaving me unable to post or participate online. In addition to this, real life is getting quite busy as we prepare to relocate. I'll post whenever it is possible for me to do so.
Today I have a few photos of France.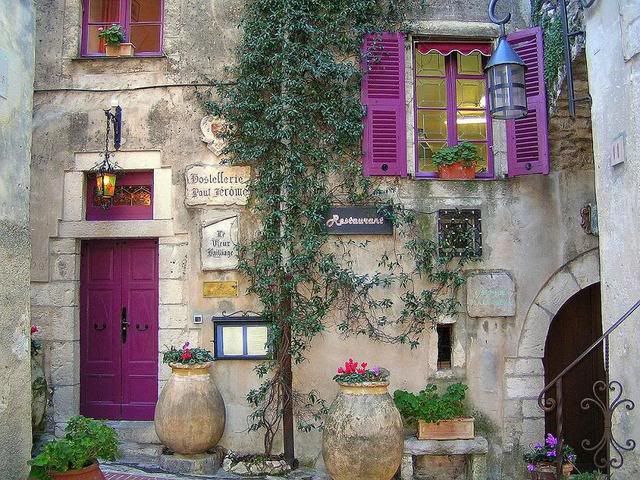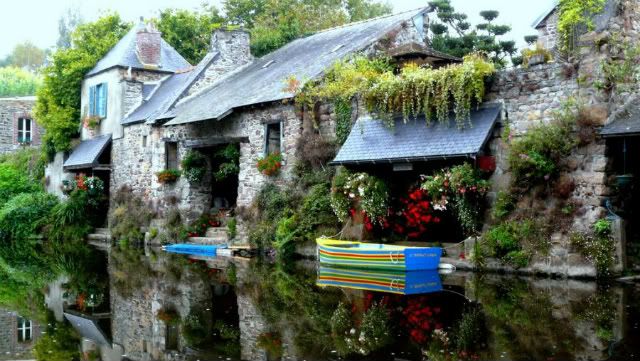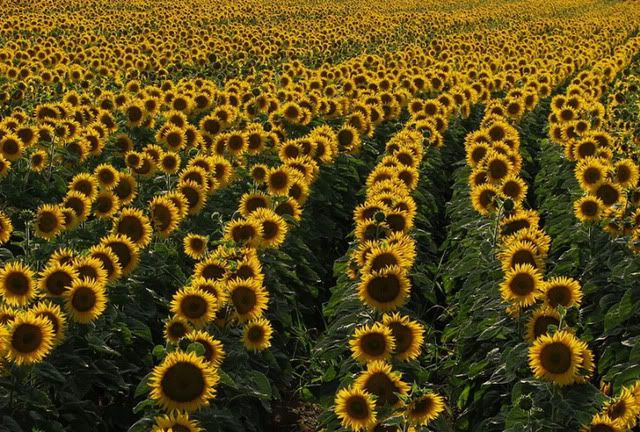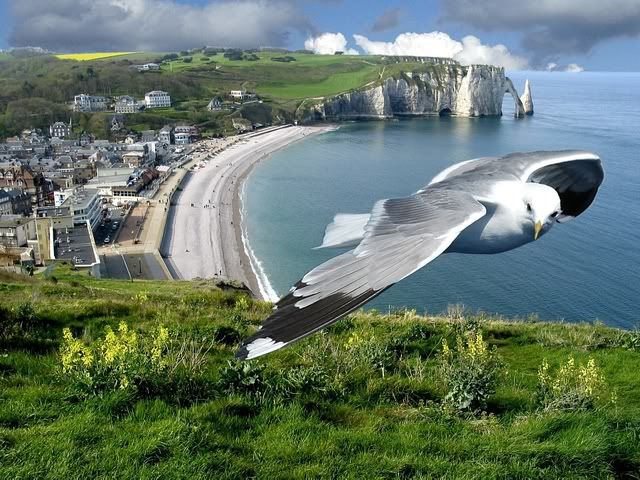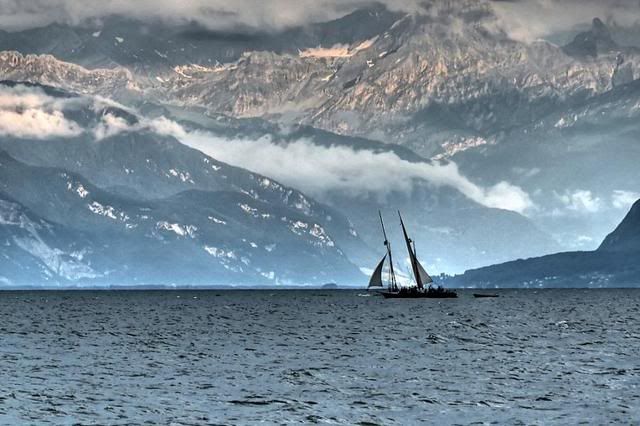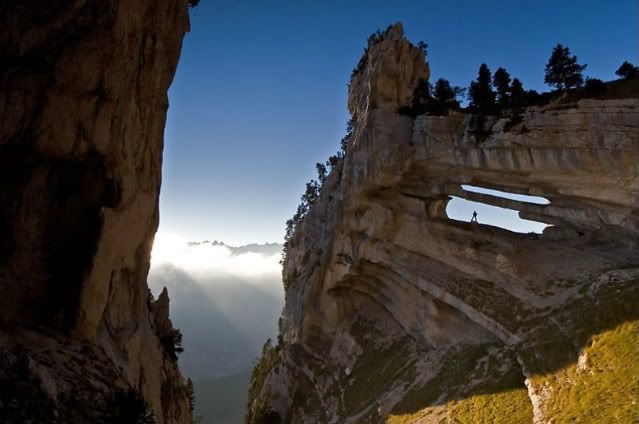 (Pixdaus.)
Science News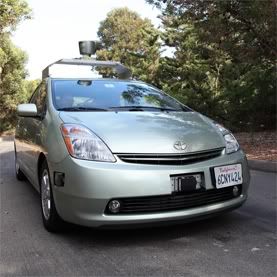 Self-Driving Automobiles Move Closer to Reality
Long a staple of science fiction, self-driving vehicles that act as robot chauffeurs have been a cultural dream for decades. For most of that time, however, the dream seemed a part of some unattainable future.
But now, led in large part by Google's sudden and unexpected charge, autonomous robot cars come tantalizingly close to reality. As various mapping, sensing and location-based technologies have converged recently, Google has begun to position itself as the leader of our robo-chauffeur future. Yet for all of the technology's promise, it still has some major—and perhaps insurmountable—hurdles to overcome.
Google estimates that one million lives could be saved around the globe by driverless cars each year. According to the National Highway Traffic Safety Administration (NHTSA), in the U.S. alone there were 5.8 million crashes in 2008. Of those, about 34,000 resulted in fatalities, 1.6 million resulted in injuries and 4.2 million entailed some sort of property damage. The NHTSA says these numbers have come down over time—attesting at least partly to the ever-increasing safety of all vehicles—but they clearly still account for a large amount of deaths, injuries and property damage that driverless cars could drastically reduce.
Suspect bacterium may trigger Parkinson's
NEW ORLEANS — Brain cells may be the latest victim of a bacterial bad guy already charged with causing ulcers and stomach cancer.
Helicobacter pylori, a bacterium that lives in the stomachs of about half the people in the world, may help trigger Parkinson's disease, researchers reported May 22 at a meeting of the American Society for Microbiology. Parkinson's disease is a neurological disorder that kills dopamine-producing cells in some parts of the brain. People with the disease have trouble controlling their movements. About 60,000 new cases of the disease are diagnosed each year in the United States.
Some previous studies have suggested that people with Parkinson's disease are more likely than healthy people to have had ulcers at some point in their lives and are more likely to be infected with H. pylori. But until now those connections between the bacterium and the disease have amounted to circumstantial evidence.
Now researchers are gathering evidence that may pin at least some blame for Parkinson's disease on the notorious bacterium.
Health News
Eyes take gossip to heart
Faces of people who get tarred in the press or blasted behind their backs in snarky gabfests may literally stand out in the crowd. People find it particularly easy to see the faces of individuals about whom they've heard nasty or unpleasant gossip, reports a team led by psychologist Lisa Feldman Barrett of Northeastern University in Boston.
"Encountering negative gossip about someone makes it easier to register that person's face than neutral or positive gossip does," says Feldman Barrett.
Not only does the new study show that disapproving gossip quickly gets associated with a matching face, but that this connection operates outside conscious awareness, remarks cognitive neuroscientist Moshe Bar of Harvard Medical School.
"A negative bias that originated in gossip made corresponding faces pop out in conditions where observers would have otherwise remained unconscious of those faces," Bar says.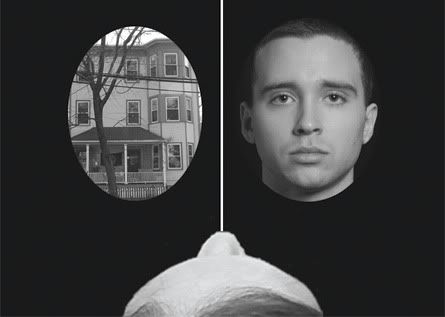 Seeing Single: In a series of trials, volunteers saw an image of a house presented to one eye and an image of a face presented to the other eye. Images switched back and forth in the volunteers' line of sight, but faces previously associated with negative gossip appeared for extended periods.

Love ♥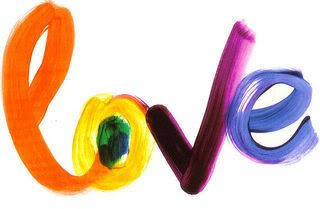 The Language of Love: Word Usage Predicts Romantic Attraction
What distinguishes a fling that ends in tears from long-term love? Past research suggests that the most successful couples share common interests, values and personality traits. Now new research published in Psychological Science proposes that the simplest words lovebirds use to speak to each other also make a difference—both in determining how attracted they are and how likely they are to stay together.
James Pennebaker and his colleagues at the University of Texas at Austin recorded 40 men and 40 women as they participated in a speed-dating exercise in which they talked to 12 strangers of the opposite sex for four minutes apiece. Later, the subjects rated each date based on how much they seemed to have in common and whether they wanted to see the person again. Pennebaker analyzed the participants' conversations based on their use of pronouns and articles, such as "him," "the," "and," "as" and "be." These function words are used in most contexts and are processed rapidly and unconsciously. [For more on how Pennebaker uses function words to reveal personality and other traits, see "You Are What You Say," by Jan Dönges; Scientific American Mind, July/August 2009.]
The pairs who used similar types of function words with similar frequencies, he found, were more likely to want to see each other again, regardless of how much they felt they had in common. In a follow-up study, Pennebaker compared the language used by 86 couples in committed relationships via writing samples from instant messages. He found that the more their function words matched, the more likely they were to be together three months later, irrespective of how happy they said they were in their relationships at the time.
The big question is whether individuals feel more aligned to others who already talk the way they do or whether they adapt their language to match that of individuals they really like. Pennebaker admits that both are possible, but he believes the latter is the driving force: language, he says, predicts relationship success because it reflects how well couples listen to each other. What is Pennebaker's advice for living happily ever after with a loved one, then? "Pay closer attention to the other person," he says.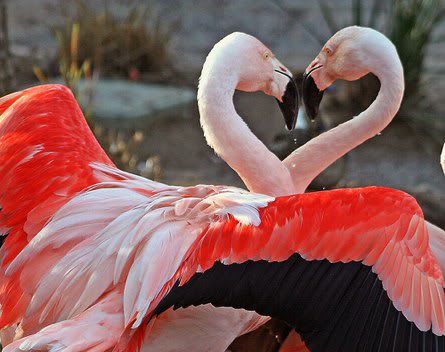 Culture
Pop Culture
The Epic Adventures of TINTIN Movie Trailer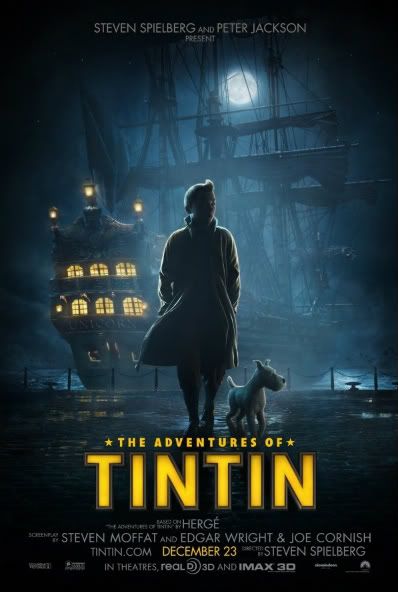 Animal News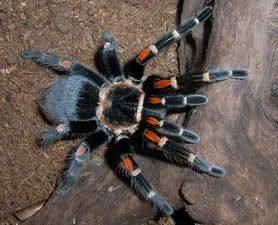 Tarantulas Shoot Out Silk Like Spiderman
As tarantulas fall, they appear to react like Spiderman -- shooting threads of silk from their feet (spiders don't have hands).
The move lets them avoid falls that could prove fatal to their hefty bodies, say researchers in a new study.
Happy Birthday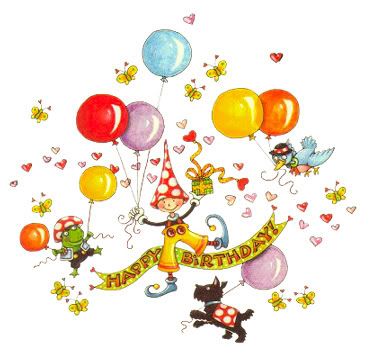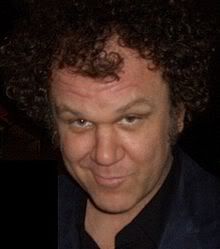 John Christopher Reilly (born May 24, 1965), better known as John C. Reilly is an American film and theatre actor. Debuting in Casualties of War in 1989, he is one of several actors whose careers were launched by Brian De Palma. To date, he has appeared in more than fifty films, including three separate films in 2002, each of which was nominated for the Academy Award for Best Picture. He was nominated for an Academy Award for Best Supporting Actor for his role in Chicago and a Grammy Award for the song "Walk Hard", which he performed in Walk Hard: The Dewey Cox Story.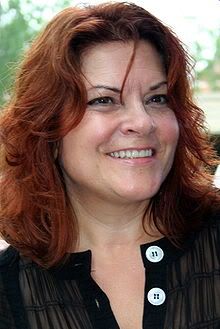 Rosanne Cash (born May 24, 1955) is an American singer-songwriter and author. She is the eldest daughter of the late country music singer Johnny Cash and his first wife, Vivian Liberto Cash Distin.
Although Cash is often classified as a country artist, her music draws on many genres, including folk, pop, rock and blues. In the 1980s, she had a string of chart-topping singles, which crossed musical genres and landed on both C&W and Top 100 charts, the most commercially successful being her 1981 breakthrough hit "Seven Year Ache", which topped the U.S. country singles charts and reached the Top 30 on the U.S. pop singles charts. In 1990, Cash released Interiors, a spare, introspective album which signaled a break from her pop country past. The following year Cash ended her marriage and moved from Nashville to New York City, where she continues to write, record and perform. Since 1991 she has released five albums, written two books and edited a collection of short stories. Her fiction and essays have been published in The New York Times, Rolling Stone, The Oxford-American, New York Magazine, and various other periodicals and collections.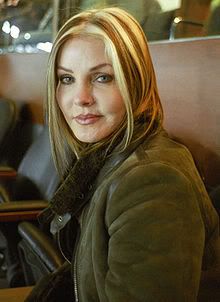 Priscilla Presley (born Priscilla Ann Wagner; May 24, 1945) is an American actress and businesswoman. She is the ex-wife of entertainer Elvis Presley, and the mother of singer-songwriter Lisa Marie Presley.
Priscilla is the founder of Elvis Presley Enterprises, where she served as chairwoman of the board from 1982 to 1998, helping to turn Graceland into a multi-million dollar tourist attraction. As an actress, Priscilla is best known for co-starring with Leslie Nielsen in the three successful Naked Gun films between 1988 and 1994, and for her five-year run playing the character Jenna Wade on the television series Dallas, a role that she will reprise in 2011.

Patti LaBelle (born Patricia Louise Holt; May 24, 1944) is an American singer and actress. She fronted two groups, Patti LaBelle and the Bluebelles, which received minor success on the pop charts in the 1960s, and Labelle, which received acclaim and a mainstream breakthrough in 1974 with their song "Lady Marmalade". She went on to have a solo recording career, earning another U.S. #1 single in 1986 with "On My Own", a duet with Michael McDonald.
She is renowned for her passionate stage performances, wide vocal range and distinctive high-octave belting. Her biography, Don't Block the Blessings, remained at the top of The New York Times best-seller list for several weeks. LaBelle has been called the Godmother of Soul, the High Priestess of Good Vibrations and the Queen Of Rock & Soul.

Gary Richard Burghoff (born May 24, 1943)[1] is an American actor, known for playing the character Corporal Walter Eugene "Radar" O'Reilly in the M*A*S*H series and Charlie Brown in the 1967 Off-Broadway musical You're a Good Man, Charlie Brown.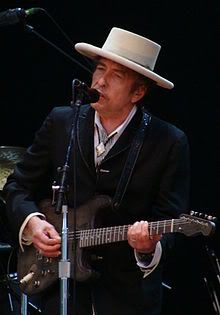 Bob Dylan (born Robert Allen Zimmerman; May 24, 1941) is an American singer-songwriter, poet, and painter. He has been a major figure in music for five decades.[1] Much of his most celebrated work dates from the 1960s when he was an informal chronicler, and an apparently reluctant figurehead, of social unrest. Though he is well-known for revolutionizing perceptions of the limits of popular music in 1965 with the six-minute single "Like a Rolling Stone,"[2] a number of his earlier songs such as "Blowin' in the Wind" and "The Times They Are a-Changin'" became anthems for the US civil rights[3] and anti-war[4] movements.
His early lyrics incorporated a variety of political, social and philosophical, as well as literary influences. They defied existing pop music conventions and appealed hugely to the then burgeoning counterculture. Initially inspired by the songs of Woody Guthrie,[5] Robert Johnson,[6] Hank Williams, and the performance styles of Buddy Holly and Little Richard,[7] Dylan has both amplified and personalized musical genres, exploring numerous distinct traditions in American song—from folk, blues and country to gospel, rock and roll, and rockabilly, to English, Scottish, and Irish folk music, embracing even jazz and swing.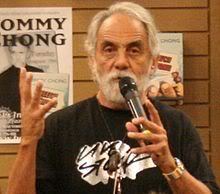 Tommy Chong (born May 24, 1938) is a Canadian-American comedian, actor and musician who is well-known for his stereotypical portrayals of hippie-era stoners. He is most widely known for his involvement in the marijuana-themed Cheech & Chong comedy movies with Cheech Marin, as well as playing the character Leo on Fox's That '70s Show.
(wikipedia.)

Quote of the day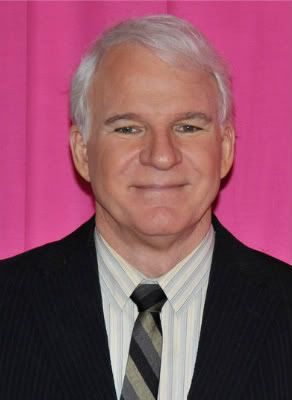 Boy, those French. They have a different word for everything.
~Steve Martin