Bullards Beach State Park is located on the Oregon coast just across the Coquille River from the little town of Bandon by the Sea. The park's website describes it this way:
Bullards Beach is a large, family-oriented park located just two miles north of Bandon. The campground is nestled among shore pines and well protected from the strong ocean breezes. Besides three loops of campsites, the park boasts 13 yurts, making year-round camping a very popular choice. The horse camp features easy access to the beach and dunes for our equestrian campers.
The park is bounded to the south by the Coquille River and to the west by the Pacific Ocean. It includes a camping area, a river access (boat launch) and picnic area, the beach, and a historic light house.
Shown above is one of the campsites. In RV terms, it has full hookups, meaning electric, water, and sewer.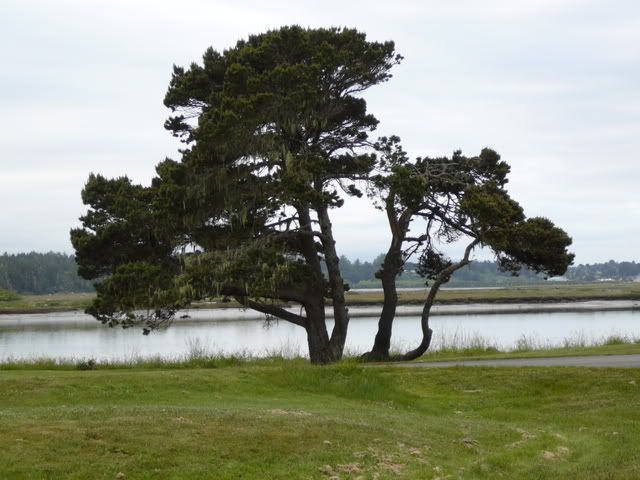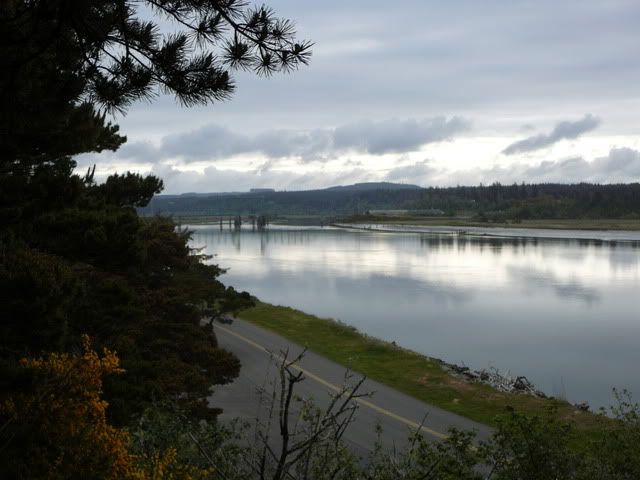 A short walk from the campground is the Coquille River. Here the park has a boat launching area as well as picnic tables and some group day-use sites.
Shown above is the walking path from the camp group and river picnic area to the beach. It's a bit over a mile from the campground to the beach.
To reach the beach, you must walk over the sand dunes. The grasses shown in the photo above are not native, but are actually European sand dune grasses which were brought in to help control erosion.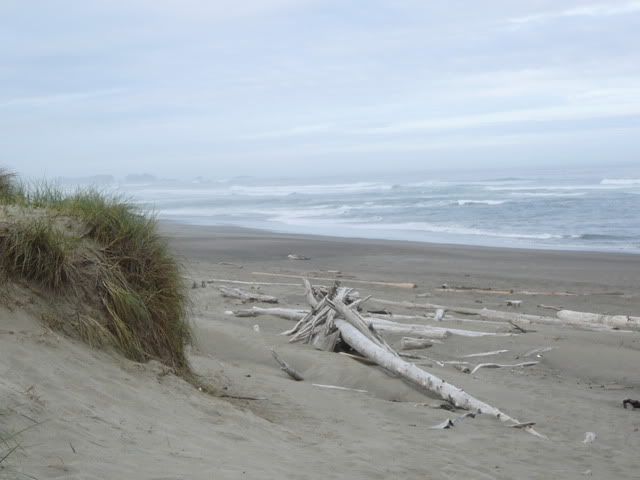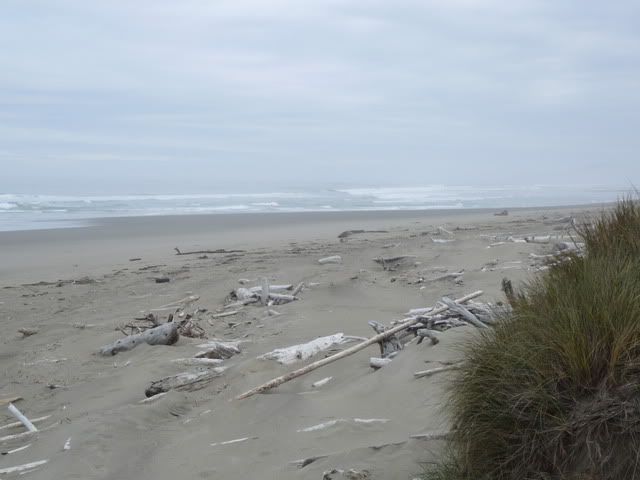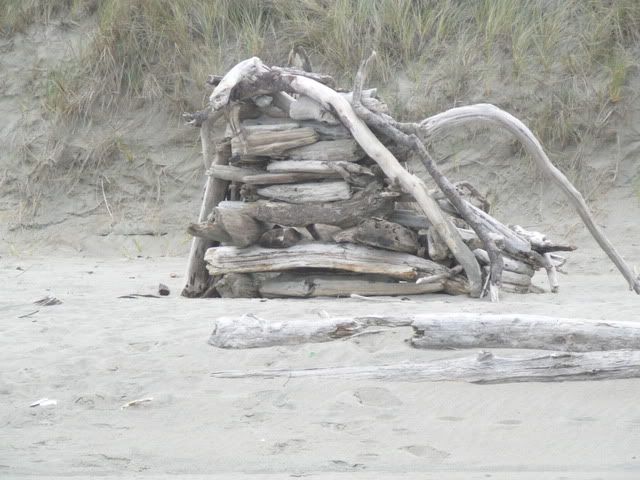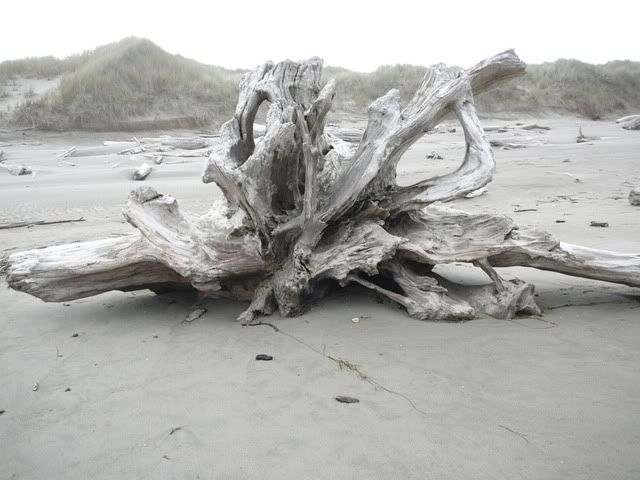 Shown above are some shots of the beach.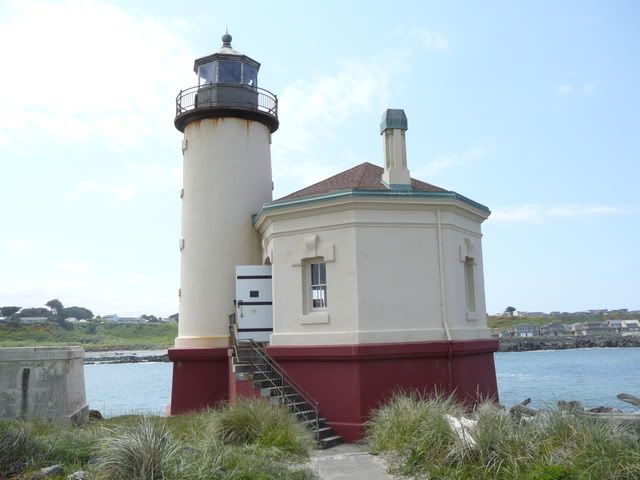 Shown above is the lighthouse at the mouth of the Coquille River.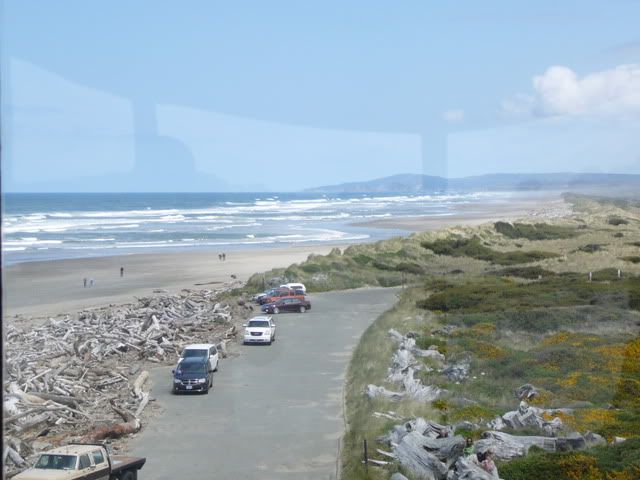 This is the view of the beach from the lighthouse. It's a steep and narrow staircase to get up to the top.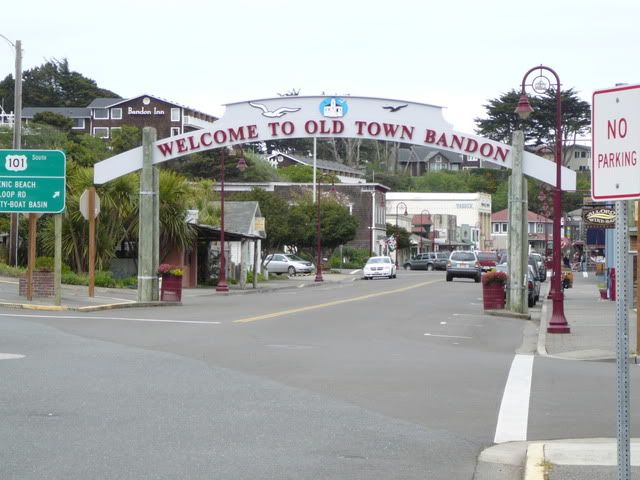 Just across the river is Bandon, also called Bandon by the Sea.