cleaning up after the tsunami
107 years of garbage
carried on a wall of water
Tokyo lights before
and after the earthquake,
tsunami, and
Fukushima nuclear accident
A collection of
Japanese electricity conservation posters
http://pinktentacle.com/...
"The quickest aid you can provide now is electricity."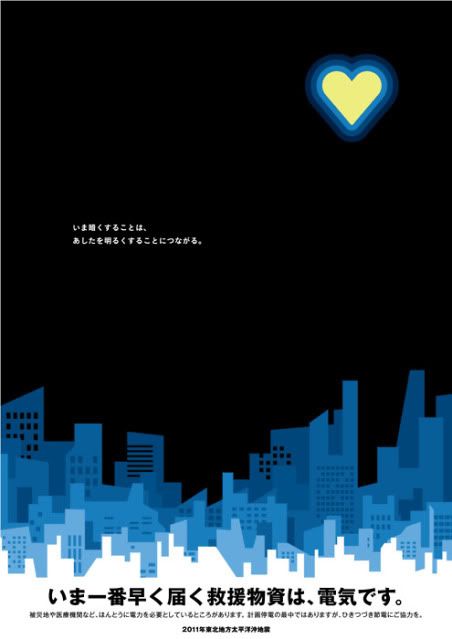 "These high-resolution aerial photographs of the damaged Fukushima Daiichi nuclear power plant were taken on March 20 and 24, 2011 by a small unmanned drone operated by Air Photo Service, a company based in Niigata prefecture."
Thank you, Pink Tentacle (http://www.pinktentacle.com), for your reports from Japan.