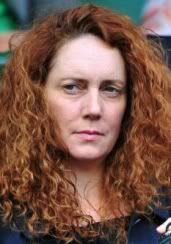 Rebekah Brooks, Rupert Murdoch protege and CEO of News International, aka Murdoch's top employee in the UK, has resigned!
The headlines tell it all:
News Intl CEO Rebekah Brooks resigns-Sky News

Rebekah Brooks, Rupert Murdoch's most senior newspaper executive in Britain, has resigned as chief executive of News International, the British subsidiary of News Corp , Sky News reported on Friday.

Brooks had been under intense pressure to stand down over a phone hacking scandal that has rocked Murdoch's media empire.
More on the other side!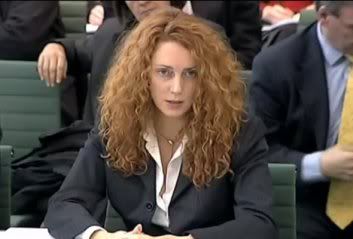 Rebekah Brooks resigns

"I feel a deep sense of responsibility for the people we have hurt and I want to reiterate how sorry I am."


News International has confirmed that Rebekah Brooks, the company's chief executive, has resigned.

Here is the statement that she emailed to staff:

As chief executive of the company, I feel a deep sense of responsibility for the people we have hurt and I want to reiterate how sorry I am for what we now know to have taken place.



I have believed that the right and responsible action has been to lead us through the heat of the crisis. However my desire to remain on the bridge has made me a focal point of the debate.

This is now detracting attention from all our honest endeavours to fix the problems of the past.

Therefore I have given Rupert and James Murdoch my resignation. While it has been a subject of discussion, this time my resignation has been accepted.

Rupert's wisdom, kindness and incisive advice has guided me throughout my career and James is an inspirational leader who has shown me great loyalty and friendship.

I would like to thank them both for their support.

I have worked here for 22 years and I know it to be part of the finest media company in the world.
News International is full of talented, professional and honourable people. I am proud to have been part of the team and lucky to know so many brilliant journalists and media executives.

I leave with the happiest of memories and an abundance of friends.

As you can imagine recent times have been tough. I now need to concentrate on correcting the distortions and rebutting the allegations about my record as a journalist, an editor and executive.

My resignation makes it possible for me to have the freedom and the time to give my full cooperation to all the current and future inquiries, the police investigations and the CMS appearance.

I am so grateful for all the messages of support. I have nothing but overwhelming respect for you and our millions of readers.

I wish every one of you all the best.

Rebekah

Last week that Brooks had offered her resignation to Rupert Murdoch but been refused. When he flew to London last week, he said that she was his "first priority".


Rebekah Brooks Resigns From News Corp. Over Hacking Scandal

Rebekah Brooks, the former editor of The News Of The World, who now runs News International, has just resigned from her post at News Corp.

While News Corp. CEO Rupert Murdoch has stuck by Brooks, the fact that she edited the paper during an egregious period of hacking voicemails, made her position untenable.

Brooks was the one delivered the bad news to NOTW writers that the paper was shutting down, prompting questions about why she was still at the company at all. To most, her departure seemed like only a matter of time.



Schadenfreude Update from Sabotagetimes:
Rebekah Brooks Resigns! Here's 5 Alternative Careers For The Witch Of Wapping

At the time of writing Rebekah Brooks is still sat upon her throne of evil brewing up another cauldron of bile to share with the world. We've called for her to resign via Twitter, David Cameron has said he would have accepted her resignation and the UK has collectively declared her morally bankrupt, yet she's still refusing to budge. And really, who can blame her? It's a tough old job market out there. A chief executive role in one of the most powerful companies in the world takes some beating. Besides, between burning her important documents, pouring tea into her hard drive and denying she ever knew anything was going on, Rebekah must be a very busy woman. She's clearly not got the time to start planning where to build her next evil lair, never mind write a CV. It's only right we get this woman a new career so she can leave News International without even the merest trace of dignity.

Lets look at at her options..


http://www.sabotagetimes.com/...


WELL worth the read :¬)





UPDATE: Now that Rebekah Brooks is dethroned, will Elisabeth Murdoch's star rise?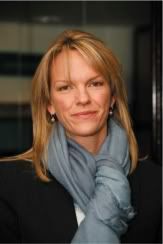 Rebekah Brooks has resigned. Elisabeth Murdoch will be very pleased

Rebekah Brooks has resigned. David Rose, Assistant News Editor at The Times, tweeted her statement: "I have given Rupert and James Murdoch my resignation… this time my resignation has been accepted".

Given how long Brooks hung on – all through Monday and Tuesday's revelations – why go now? I wonder if it doesn't have something to do with this story in today's Telegraph. Elisabeth Murdoch, Rupert Murdoch's daughter, told friends that Brooks had "f*** the company". She joined Prince al-Waleed bin Talal al Saud, who told Newsnight: "I will not accept to deal with a company that has a lady or a man that has any sliver of doubts on her integrity". Given that Talal al Saud owns 7 per cent of News Corporation, that's not an idle comment. Though he may have given her his "total" support earlier in the week, how could Rupert Murdoch resist that?

Rupert Murdoch is determined to turn News Corporation into a dynasty. One reason why he might have seemed so keen to keep Brooks on board was to deflect attention from his son James, who is also implicated – he authorised the enormous payoffs to News of the World phone-hacking victims. Now that he is due to appear in front of Tuesday's Culture, Media and Sport Committee meeting – likely to be the most watched select commitee meeting in decades – it would be hard to protect his reputation even if Brooks were still on board.

Might the next thing we see be a rapid promotion for salty-tongued Elisabeth?


UPDATE 2 - Get involved! Petition AG Holder to investigate News Corp fully!


CLICK HERE -> Read the diary -> SIGN THE PETITION! http://www.dailykos.com/...

More developments as they come in..


REC list again, I'm humbled! Thanks for the karma my friends!


Thanks for taking the time to read my Diary :¬)
Comments, TIPs and RECs are gladly accepted