Sometimes when I'm depressed or bored I go to the NASA web site where they have 300 or so
Photos of the Day, which cheer me up. Here are a few for your purusal. My poll asks which is your favorite? All photo captions in this diary are from NASA, except the ad lib in Photo 1.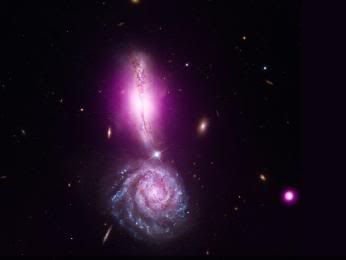 Photo 1: God's Exclamation Point? From NASA "VV 340, also known as Arp 302, provides a textbook example of colliding galaxies seen in the early stages of their interaction. The edge-on galaxy near the top of the image is VV 340 North and the face-on galaxy at the bottom of the image is VV 340 South. Millions of years later these two spirals will merge -- much like the Milky Way and Andromeda will likely do billions of years from now. Data from NASA's Chandra X-ray Observatory (purple) are shown here along with optical data from the Hubble Space" Photo Credit: NASA
When I saw this exclamation point, I remembered the PPP poll from last month showing only 52% gave God a favorable approval. God still leads Obama by about 10%, although does not have an opponent, and does not face relection.
WASHINGTON - More than half of U.S. voters approve of God's job performance, according to a new poll, making God more popular than all members of Congress.
The poll -- which was conducted by the Democratic research firm Public Policy Polling (PPP) -- surveyed 928 people and found that 52 percent of Americans approved of God's overall dealings, while only 9 percent disapproved.

The poll also gauged God's handling of specific "issues." When asked to rate God on the creation of the universe, 71 percent of voters approved and only 5 percent disapproved..

Younger respondents were more critical of God's handling of natural disasters, with those ages 18-29 expressing a 26 percent disapproval rating, compared to 12 percent disapproval among those 65 and older

If there is a God, he/she/it certainly needs improvement on handling natural disasters, however, when it comes to creation, someone, something is producing spectucular results.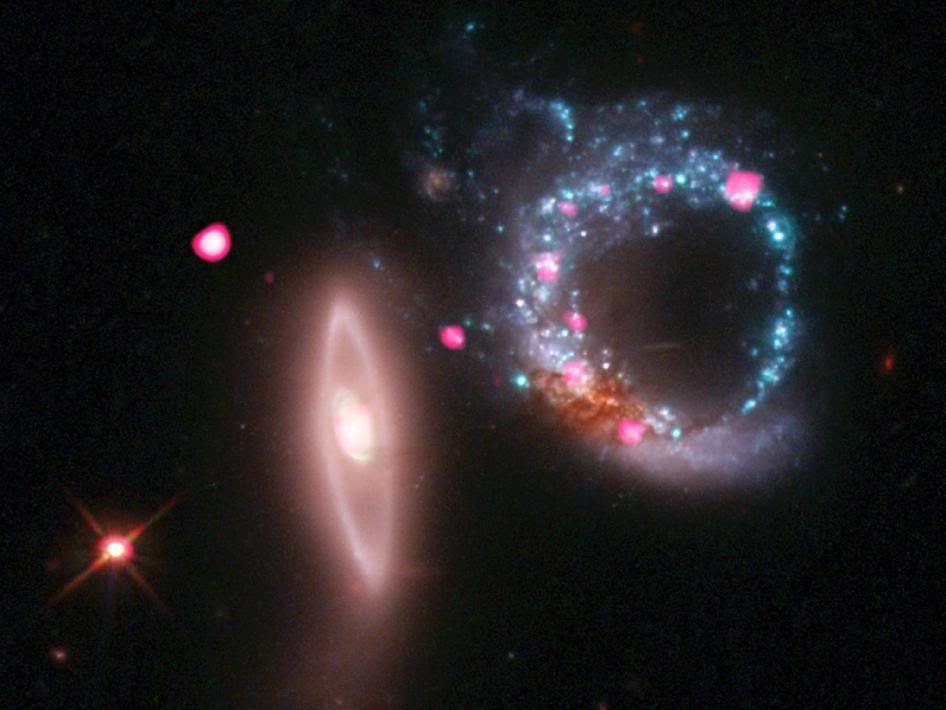 Photo 2: From NASA "Giant Ring of Black Holes, Arp 147
From the NASA websight:
This composite image of Arp 147, a pair of interacting galaxies located about 430 million light years from Earth, shows X-rays from the NASA's Chandra X-ray Observatory (pink) and optical data from the Hubble Space Telescope (red, green, blue) produced by the Space Telescope Science Institute, or STScI.
Photo 3: Andromeda's Once and Future Stars: Two European Space Agency observatories combined forces to show the Andromeda Galaxy in a new light. Herschel sees rings of star formation in this, the most detailed image of the Andromeda Galaxy ever taken at infrared wavelengths, and XMM-Newton shows dying stars shining X-rays into space. Image Credit: ESA/Herschel/PACS/SPIRE/J.Fritz, U.Gent/XMM-Newton/EPIC/W. Pietsch, MPE Image Credit: ESA/Herschel/PACS/SPIRE/J.Fritz, U.Gent/XMM-Newton/EPIC/W. Pietsch, MPE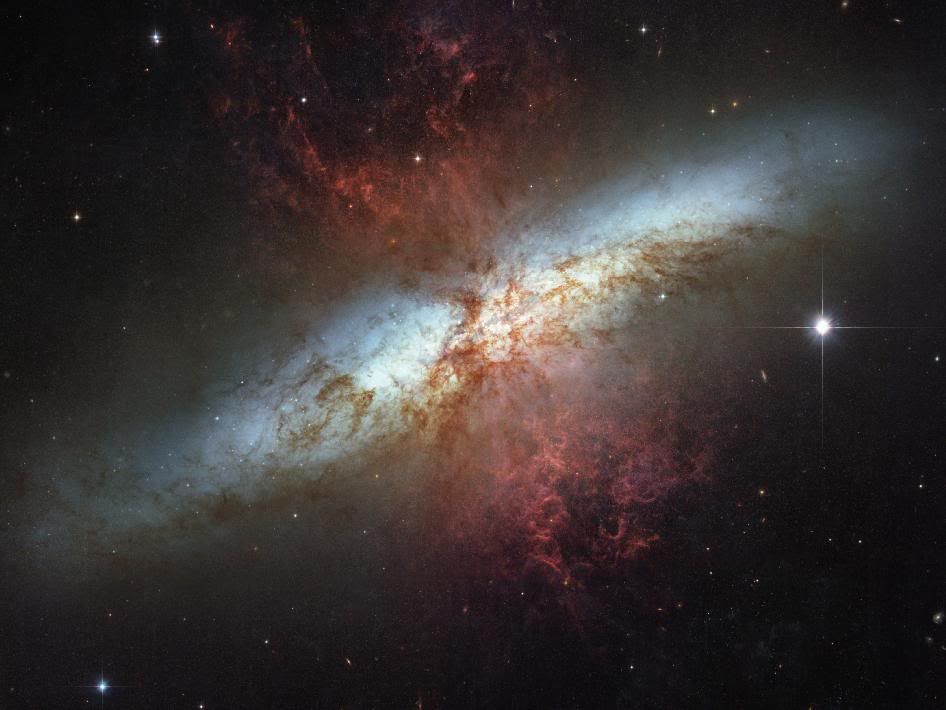 Photo 4: Messier 82 (M82). The galaxy is remarkable for its bright blue disk, webs of shredded clouds and fiery-looking plumes of glowing hydrogen blasting out of its central regions. Image Credit: NASA, ESA, and The Hubble Heritage Team (STScI/AURA); Acknowledgment: J. Gallagher (University of Wisconsin), M. Mountain (STScI), and P. Puxley (National Science Foundation)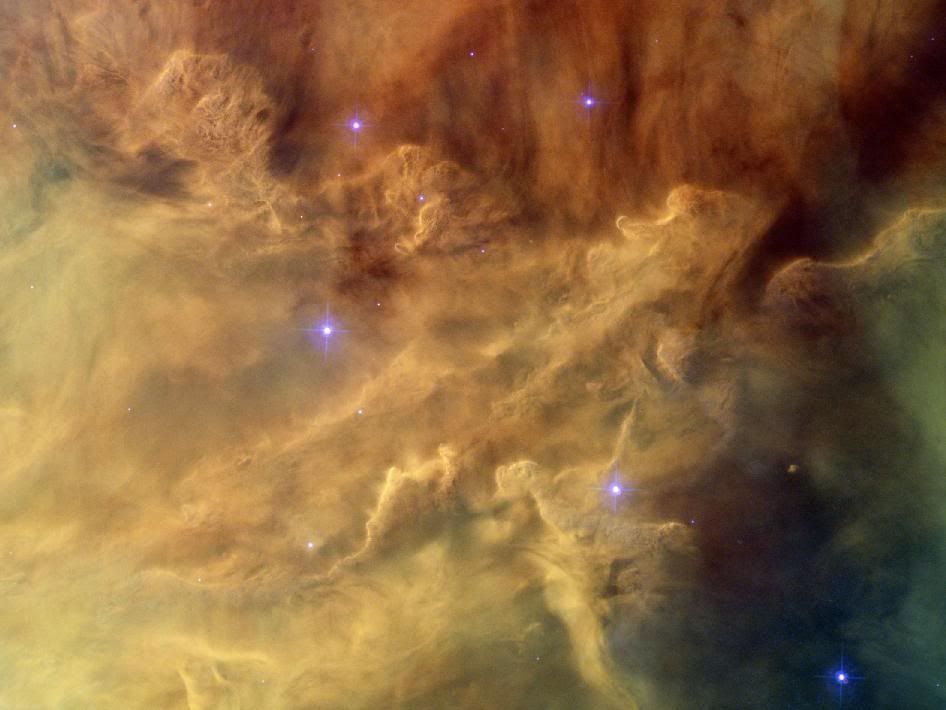 Photo 5: Photo credit: NASA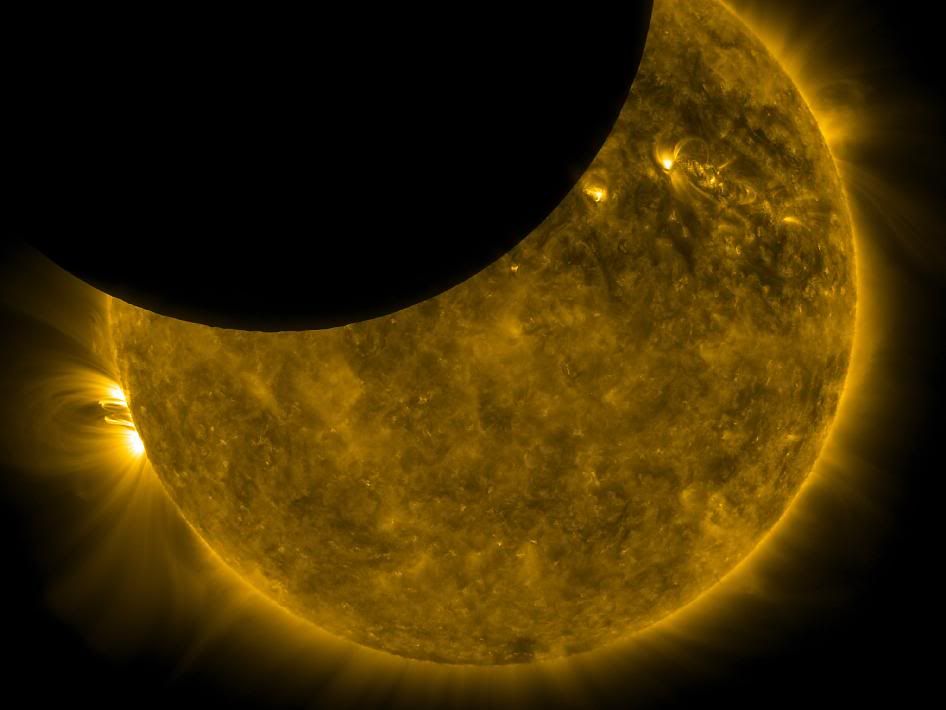 Photo 6: Sun and Moon
On Oct. 7, 2010, NASA's Solar Dynamics Observatory, Image Credit: NASA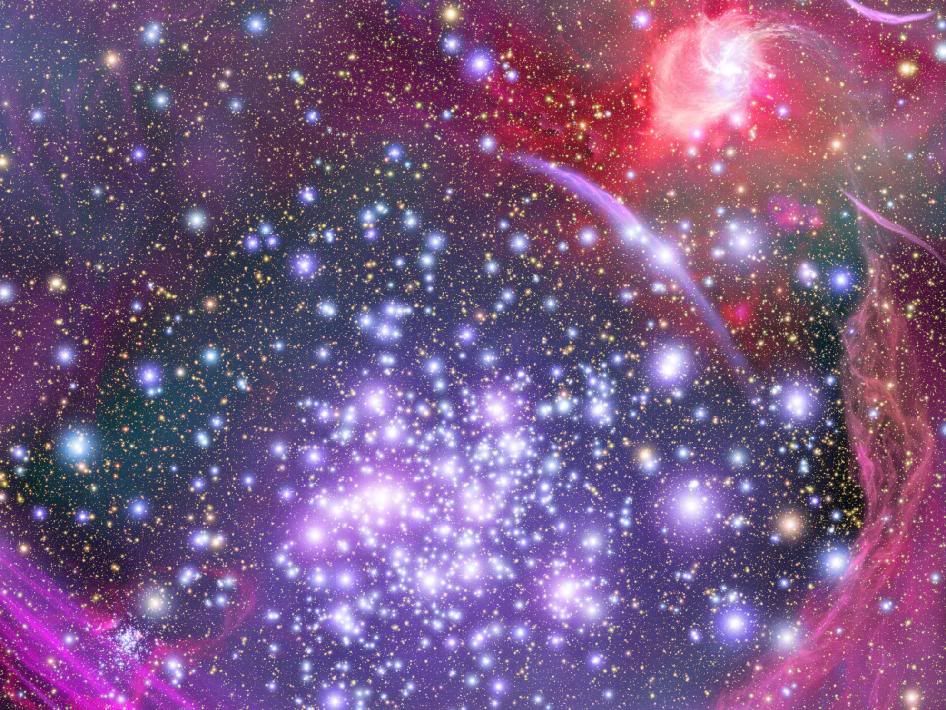 Photo 7: This artist's impression shows how the Arches star cluster appears from deep inside the hub of our Milky Way Galaxy. Hidden from our direct view, the massive cluster lies 25,000 light-years away and is the densest known gathering of young stars in our galaxy.
Image Credit: Artist's Concept/NASA/ESA/STScI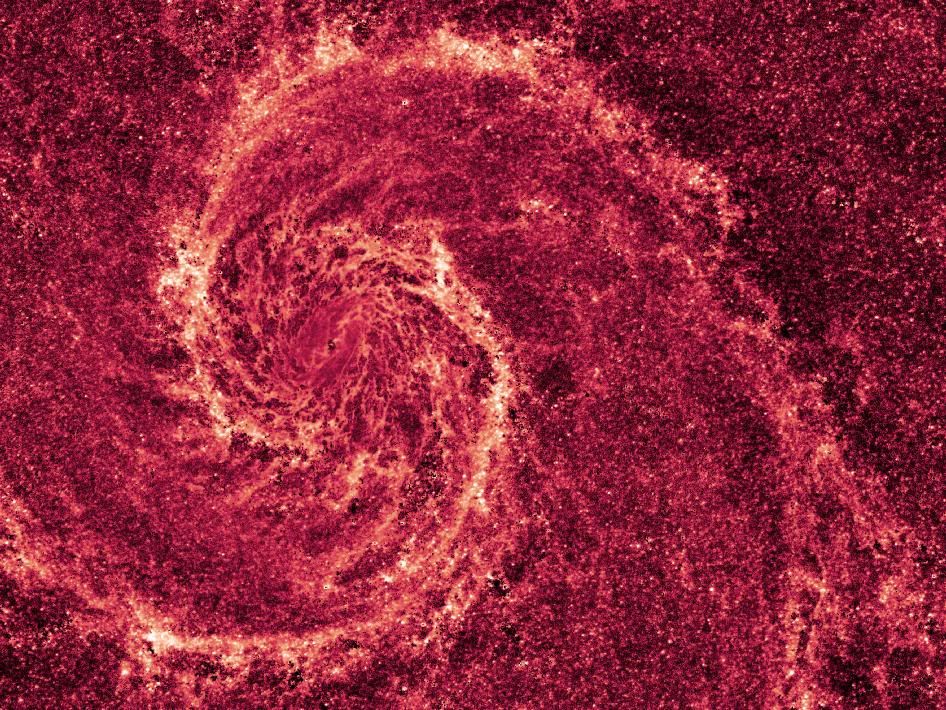 Photo 8: Sharpest View Yet of M51, the Whirlpool Galaxy: Image Credit: NASA, ESA, M. Regan and B. Whitmore (STScI), R. Chandar (University of Toledo), S. Beckwith (STScI), and the Hubble Heritage Team (STScI/AURA)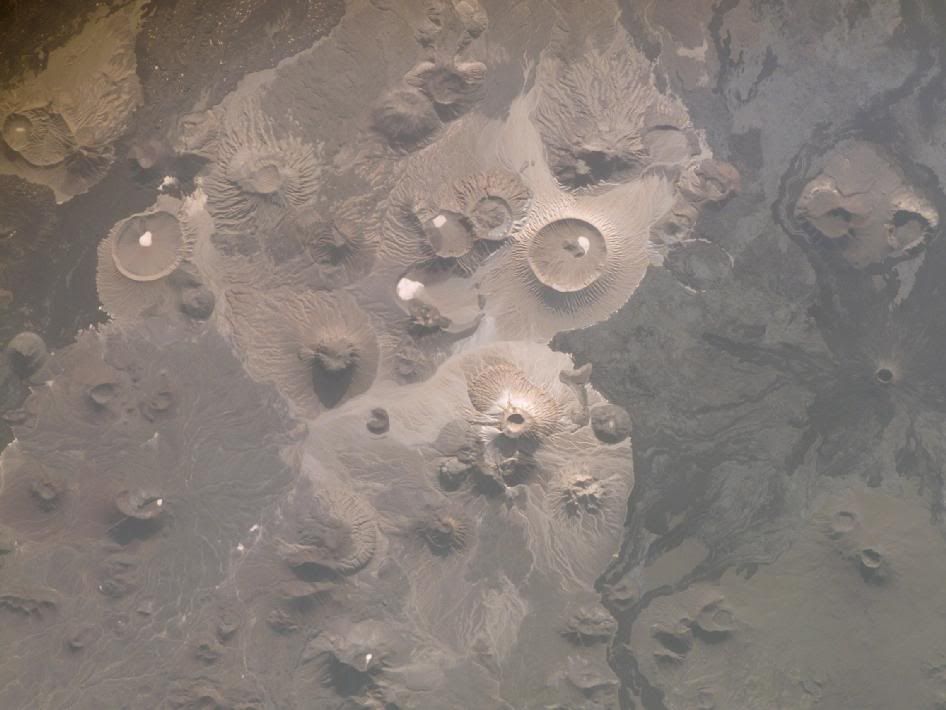 Photo 9: Harrat Khaybar, Saudi Arabia lies in the western half of the Arabian peninsula and contains not only large expanses of sand and gravel, but also extensive lava fields known as haraat (harrat for a named field). The image was taken by the Expedition 16 crew aboard the Inernational Space Station in March 2008. Image Credit: NASA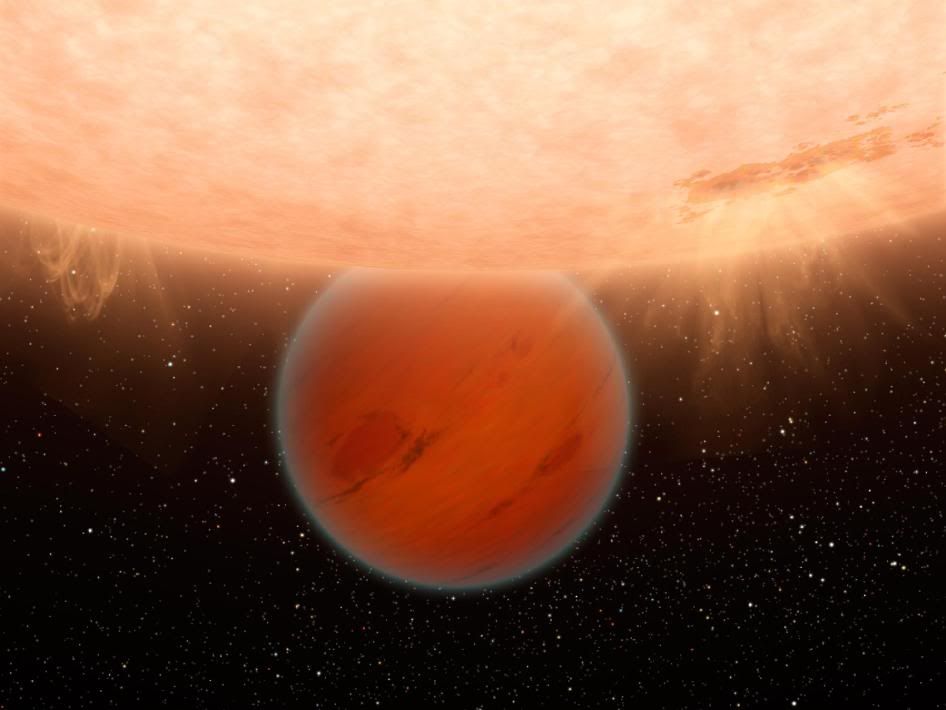 Photo 10: Models of planetary atmospheres indicate that any world with the common mix of hydrogen, carbon and oxygen, and a temperature up to 1,000 Kelvin (1,340 degrees Fahrenheit) should have a large amount of methane and a small amount of carbon monoxide. But at about 800 Kelvin (or 980 degrees Fahrenheit), GJ 436b it does not. The finding demonstrates the diversity of exoplanets and the need for further study.
Image Credit: NASA/JPL-Caltech
Years ago, I visited Provincetown, during the summer, and saw hundreds of boutique art houses, and photo galleries. One had taken photos like this and enlarged them to 12" x 10" all the way up to 24" x 36" and printed them out into high resolution prints, that were framed and cost hundreds of dollars.
It occurs to me now that if someone wanted to make cool gifts we could take these down to the local photo shop and have enlargements printed out on high quality photo paper and frame them.
Much less expensive and inpirational to boot.