No, not on this site, Daily Kos. This site, the phone bank of the Democratic Party of Wisconsin.
We have two critical elections today. We have to win both. We'll probably win both. But the most recent polls are unclear. We'll possibly lose one or both. And that would undo half or all of the good that we think that we have accomplished in last week's recall elections.
Let's get in ten calls apiece from everyone out of state. Try to get them in before 5 p.m. Central Time, so that yours may be the last GOTV message people here when they come back from work and are deciding whether to bother going to the polls. Dial the phone. Ten calls doesn't take that much time. It's half your lunch hour.
Be like gchaucer2, who has been calling the state gamely from New England for the past two weeks.) Otherwise, you risk the prospect that, when help was needed, you were caught flat-footed.
Don't watch the election returns this evening and have a sad because you didn't do what you could.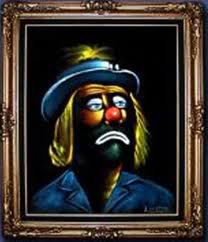 IMPORTANT UPDATE -- SKILLS TRAINING TIME
People in SD-12 (maybe SD-22 also) have clearly been getting a lot of calls. But you're making a different kind of call today -- a GOTV call. These are easier.
Potential voters now fall into two categories: they've already voted or they haven't already voted. We want to thank the first, but we care about reaching the second. So what are the first words out of your mouth?
"Hi -- have you voted yet today?"
If they say "yes," thank then and hang up. If they say "no," you say this:
I know that you've probably been getting a lot of calls, but I'm a volunteer with the Democratic Party of Wisconsin and we're just trying to make sure today that all voters come out and support [CANDIDATE].
That's pretty much it. You're not a salesperson today, you're an alarm clock.
I often end up with: "The good news is that you won't be getting any more calls about the election after today!" (Voters agree.) Just be polite and let nothing ruffle your feathers. You can get 10 calls done in 15 minutes, easily.
It's Time for Badgering
Not for Jabbering!
10:56 AM PT: By the way, in the 20 minutes since posting my tip jar, I've already done my ten. It's really easy. It's mostly just leaving messages. I feel absolved from responsibility for any bad result in Wisconsin tonight -- do you?
OK, now a short break and then it's off to do ten more.
9:50 PM PT: We won.