You are in the 227th Witness Revolution diary, bearing witness to pro-democracy movements in North Africa, the Middle East and beyond. We aim here to simply report, from as many reliable worldwide resources as possible, on the successes, challenges or failures of the brave people striving against oppression for representative democracy with civil and human rights. One small bit of assurance that they do not strive in obscurity. Please see the 200th edition where participants shared what this series means to them.
TODAY'S HIGHLIGHTS
NOTE: Libya's highlights are listed first. ALL UPDATES WILL BE IN THE COMMENTS, so that you don't have to keep scrolling back up.
LIBYA



dessiegrant 8:29amvia Twitter for iPhone

@SecularLibya: Incredible vid of FFs celebrating in #Zlitan #Libya #feb17 http://t.co/...
@IbnOmar2005 Ibn Omar
EXCELLENT PIC. How the media covered the "stalemate" in #Libya. Every outlet should see this. @CNN @BBC
BAHRAIN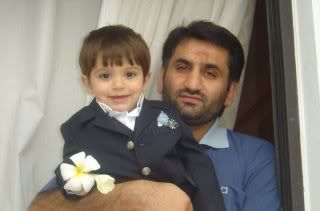 Scholars at Risk calls for letters on behalf of Prof. Masaud Jahromi
Scholars at Risk understands that Professor Jahromi was held first in Al Galaa Prison and then transferred to the Dry Dock Prison, where he has been since the end of April. According to reports, the police broke into his house in the middle of the night, threatened and harassed members of his family, confiscated the family's laptops, and beat Professor Jahromi before taking him away to an undisclosed location. He was denied access to his family for over one month. Reports also indicate that Professor Jahromi is not receiving medical treatment for serious and diagnosed conditions, including Hepatitis C.

The nature of Professor Jahromi's arrest and his detention without access to medical care and family suggests apparent disregard of international standards of due process, fair trial and detention as guaranteed in the Universal Declaration of Human Rights and the International Covenant on Civil and Political Rights, to which Bahrain has acceded.

follow the link for information about writing letters

The scars from Bahrain's protests are still felt on the pitch
MOST football clubs in Bahrain fall loosely along sectarian lines. Al-Ahli, which won the kingdom's top league title last year, was the exception. Based in Manama, the capital, it is owned by a wealthy Sunni merchant family. But most of its players and fans are Shia. "We are one family," Fuad Kanoo, its chairman, grandly says. "We never thought about whether you are Sunni or Shia."
...
The club's players took sides. A'ala and Mohammed Hubail, two Shia brothers who had starred in the national team, joined a march by hundreds of athletes calling for political change. Meanwhile, two Sunni Al-Ahli players joined the pro-government gangs that roamed the streets wielding clubs and pickaxe handles.
...
"They were tortured," says one Al-Ahli player. "Everyone knows what happened to them."
...
But those facing criminal charges for protesting, including the Hubails, could be barred from the game. Just as Al-Ahli in its heyday was a microcosm of Bahrain's integrated society, its woes today reflect the depth of the country's new divisions.

photo is Alaa Hubail after getting released

SYRIA
(08-20-2011) Kernaz | Hama | Child chanting for freedom - Free Syria
I have such mixed feelings about this. Over 2,000 people have been killed, including nearly 100 children. It is an adult decision to put yourself in such harm's way.
(08-20-11) AlRastan | Homs | (GRAPHIC) After the 2nd Day of Assad's Promise to End Killing
(08-20-11) #AlRastan #Homs #Syria | (GRAPHIC) Martyrs murdered by the Syrian government when which used BMP's on civilians. Outside, there are 3 more bodies who were not burned in the attack - from the Ayyub family. To the highest heavens...... This #Baath regime has no respect for humanity. #Freedom #Bashar #Assad #all4Syria
YEMEN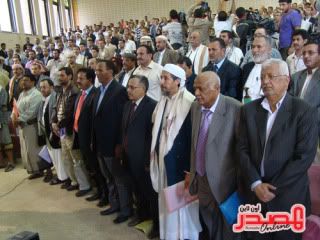 The Yemeni National Revolution Council
All the Opposition political parties, included the Youth movement, met today at noon in "Change Square" in a general assembly to announce the creation of the revolutionary body which will from now on oversee all matters related to the popular uprising, the Yemeni National Revolution Council.

This move was prompted by the need to unite the different political factions and the Youth movement which over the past few months were bitterly arguing over what to do next.

It is those very divisions which led many analysts to believe that the opponents to the regime would auto-destruct, leaving Saleh free to "clean up" before resuming "his reign" over Yemen.

The 1000 members present today elected 143 people, amongst whom 11 women, to sit on the Yemeni National Council. The Council will announce later today the formation of a Command Council which will oversee all the executive decisions, alongside nominating its President.
ABOUT OUR GROUP
Eyes on Egypt and the Region produces a different series of diaries which provide background and analysis on the region in general and on individual countries. We hope those provide context for you as you read about current events. The published diaries in that series are:
Eyes on Egypt and the Region Background Resources

See the group stream for even more diaries.

DO YOU KNOW OF GOOD READING MATERIAL?


We collect suggested readings for background reference materials in support of the Eyes on Egypt and the Region group. These may be non-fiction or fiction, general to the region or specific to a country or issue. If there are resources which you believe could aid our understanding of the events and processes we are witnessing, please either a) post a comment in the Liveblog with the title "Suggested reading:" and a brief description of the reading in the body of the comment, or b) send your suggestions via the dKos internal message to angry marmot.

Libyan Doctors for Hospitals in Libya is an impressive new aide organization launched by one of our own: StepLeftStepForward.
NEWS UPDATES
(country names in bold are updated from the previous diary.)
GENERAL ANALYSIS
(h/t Dibsa 8/18)-Insight: Arab Spring raises hopes of rebirth for Mideast science
(Reuters) - Egyptian chemist Ahmed Zewail first proposed building a $2 billion science and technology institute in Cairo 12 years ago, just after he won a Nobel Prize. Then-President Hosni Mubarak promptly approved the plan and awarded Zewail the Order of the Nile, Egypt's highest honor. Within months, the cornerstone was laid in a southern Cairo suburb for a "science city" due to open in five years
(h/t Dibsa 8/15)-
The US-Arab disconnect
Ramzy Baroud on how Arab aspirations and national interests have been hijacked to fit US priorities
As the Arab Spring continues to challenge dictators, demolish old structures and ponder roadmaps for a better future, the US remains committed to its failed policies, misconceptions and selfish interests
(h/t Dibsa 8/15)-The Arab Spring's promise is wilting

As scorching summer bakes the Middle East and North Africa, the promise of the Arab Spring is wilting. While street protests continue and battles on three frontlines rage in Libya, the old order shows only bearable fissures. The hope of a clean sweep of democratic revolution toppling authoritarian regimes is receding, as an increasing number of Egyptian protesters wonder if they weren't hapless pawns in the soft coup that the Supreme Council of the Armed Force (SCAF) carried out against President Hosni Mubarak. The past six months show that regime change doesn't mean revolution
(h/t Dibsa 8/9)-Should Mubarak Trial Worry Middle East's Monarchs?: Noe & Waad
August 8 (Bloomberg) -- The stunning image of the ex-Egyptian president in the dock last week provoked many commentators throughout the Mideast to embrace the idea of an authoritarian ruler being brought to account
(h/t Dibsa 8/8)-Why the Arab Spring still needs America's Help

Grinding civil war in Libya, a state-organized bloodbath in Syria and troubling stumbles in Egypt's march to democracy dim the luster of Arab revolts that began the year in glory. This Arab summer is a political season of reaction and reversal
(h/t Dibsa 8/4)-Arab Youth Still Want Change, But Won't Be Politicians

Slim Amamou knew he would be arrested after a group of cyberactivists shut down the Tunisian government's official website. As protests against longtime autocrat Zine el-Abidine Ben Ali raged on the streets in January, security forces yanked the 33-year-old computer programmer from his office. Even during his secret interrogation, thousands of people knew where the dissident blogger with long, straggling hair and thick, black glasses was being held. Amamou was handcuffed, but his cell phone, armed with Google Latitude, relayed his location: the Interior Ministry
(h/t Dibsa 8/4)-North African women press for freedom, rights and dignity

CAIRO, EGYPT: Arab women have shown that women can play important roles in revolutionary events. In Egypt and Tunisia they participated in the popular uprisings for democracy. "The women contributed equally to the revolution, like the men," affirms Emna Ben Jemaa, a Tunisian lecturer and journalist. "We took part in protests in the street, without any discrimination against us."
ALGERIA
(h/t Dibsa 8/9) - Algerian Islamists launch new party

Long-time Algerian Islamist Abdellah Djaballah recently created a new political party, shaking up the conservative political landscape
(h/t Dibsa 8/3) - Algeria boosts grain imports to prevent social uprising during Ramadan

Global Arab Network - Faced with crumbling regimes across the Arab world, Algeria has dramatically boosted its grain imports to contain social unrest during Ramadan, when food prices traditionally shoot up
(h/t Dibsa 7/29) - Algerian Exceptionalism and the Arab Spring

With all the turmoil prevailing in the Middle East and North Africa (MENA) this year, news of turmoil from Algeria has been strangely infrequent. In the context of what is now looking to be a 'perpetual' Arab Spring, the headline 'Fresh Wave of Violence Kills Six in Algeria' conjures up images of clashes between Algerian armed forces and protestors
BAHRAIN
(h/t Dibsa 8/17) - Bahrain]] unrest: Rights panel closes office after clash

An international commission probing the recent unrest in Bahrain has closed its doors after a crowd stormed its office in Manama and clashed with staff
(h/t Dibsa 8/17) - Interview]]: Abdulla Alderazi, Bahrain Human Rights Society

Shortly after pro-democracy demonstrators gathered in Pearl Roundabout in February, the government launched a violent crackdown and a campaign to "purify" Bahrain of dissenters. The process has included summary firings of workers who participated in the demonstrations or in a general strike, or were alleged to have done so. More than 2,400 people have lost their jobs in the last six months, many in recent days
(h/t Dibsa 8/16) - Bahrain Commission of Inquiry Statement on events at their offices, 16th August 2011

Manama, Aug 16 (BNA) In light of recent allegations that the Bahrain Commission of Inquiry (BICI) has reached a determination on its investigation, as well as verbal and physical attacks on its staff, the BICI wishes to make the following statement
(h/t Dibsa 8/16) - Bahrain: Injured testimonies confirm that the hospital turned into prison

Bahrain Youth Society for Human Rights-BYSHR has documented testimonies of some injured of the protests that started on 14 February 2011. BYSHR representatives met with the injured after they had been released from jail. They were arrested from Salmaniya Hospital, the main governmental hospital, and were detained for more than three and a half months
(h/t Dibsa 8/15) - No crimes against humanity in Bahrain, says fact finding committee

A royal fact finding committee formed to investigate the Bahrain protests reached the conclusion that no crimes against humanity were committed by the government against the protestors
(h/t Dibsa 8/15) - Bahrain's Shame

I love it when our enlightened officials use the severely broken record of "we're a democracy" while they literally sign off on the destitution of their own countrymen for daring to exercise their democratic rights. To add insult to injury, even when the land's King orders, orders their re-instatement, they completely ignore that royal order as if it's not important and not worth of the slightest consideration. What and whom are they following exactly to be this belligerent?
(h/t Dibsa 8/15) - What to do About Bahrain? A Headache For Both Obama and Blatter

US president Barak Obama and Sepp Blatter, the head of world soccer body FIFA, share the same headache: what to do about Bahrain?
(h/t Dibsa 8/12) - Bahrain: Release detained teacher union leaders

EI, together with Amnesty International, urgently calls on its member organisations to appeal for the release of Jalila al-Salman and Mahdi 'Issa Mahdi Abu Dheeb, Vice-President and President of the Bahraini Teachers Association (BTA) arrested along with several other board members of the BTA
(h/t Dibsa 8/11) - Bahrain monument gone, but grievances linger

MANAMA What used to be an arching monument to Bahrain's pearl-diving heritage in the heart of its capital has vanished, replaced by a nondescript road junction that masked soldiers and armoured personnel carriers block any car from entering
(h/t Dibsa 8/10) - Some freed Bahrain detainees to be tried - former MP

DUBAI (Reuters) - Bahrain has released more than 100 detainees who had been facing military trials over their roles in anti-government protests earlier this year, but some of them will still be prosecuted in civilian courts, one of those set free said on Wednesday
(h/t Dibsa 8/10) - Health care in danger: making the case

This publication draws attention to one of the most crucial yet overlooked humanitarian issues of today: violence against health care. Attacking health-care structures and personnel, and ambulances – as well as deliberately obstructing the efforts of the wounded to find help – are common features of conflicts throughout the world
(h/t Dibsa 8/10) - Bahrain needs 300 Pinoy medical workers

BAHRAIN - The Bahraini government, thru the Royal Family, prefers Filipino workers compared to other nationalities. Prime Minister Price Khalifa Bin Salman Al Khalifa is overwhelmed after the Aquino government recently lifted the ban on the deployment of Filipino workers to Bahrain
(h/t Dibsa 8/10) - What Happened to My Bahrain Friend

I wrote recently about an old friend, Hasan al-Sahaf, a Bahraini artist who had been imprisoned –nominally for economic offenses, but in reality for standing up to the regime. My column was an appeal to King Hamad to release him, and recently Hasan was indeed released. He telephoned with the good news, and I invited him to write a post on my blog about what happened. He courageously agreed, and here's what he wrote
(h/t Dibsa 8/10) - Al Jazeera Changes Plan to Rerun Documentary

Al Jazeera English has quashed several planned rebroadcasts of "Shouting in the Dark," an hourlong documentary about Bahrain's crackdown on pro-democracy protesters that had its debut last week and brought complaints from Bahraini authorities
(h/t Dibsa 8/9) - Bahrain: Release on bail and ongoing judicial harassment faced by Mr. Mohamed Issa Al Tajer

The Observatory for the Protection of Human Rights Defenders, a joint programme of the International Federation for Human Rights (FIDH) and the World Organisation Against Torture (OMCT), has received new information and requests your urgent intervention in the following situation in Bahrain
(h/t Dibsa 8/9) - Released Bahraini politicians still under threat from government repression

Two Bahraini MPs jailed during anti-government protests might still be facing criminal charges despite being released from prison this weekend, Amnesty International has warned
(h/t Dibsa 8/8) - Bahraini detainees allege torture

MANAMA, Bahrain, Aug. 8 (UPI) -- Many of the prisoners held in Bahrain were tortured by state security forces as a matter of principle, a former detainee and opposition leader said
(h/t Dibsa 8/8) - Bahrain: The divided kingdom

Brutal crackdowns on Bahraini protesters have revealed a bloody rift between the country's Sunni rulers and the Shia majority. Sectarian violence could tear the nation apart – as it has done elsewhere, warns Patrick Cockburn
(h/t Dibsa 8/8) - Bahrain releases two former MPs, detainees

Bahrain's public prosecutor on Sunday released two former lawmakers, a lawyer and several other detainees held on security-related charges
(h/t Dibsa 8/8) - Bahrain to free 147 prisoners

MANAMA, BAHRAIN — 147 Bahraini detainees are set to be released within a matter of hours, the head of the kingdom's independent commission of inquiry told The Washington Times in a phone interview Saturday night
(h/t Dibsa 8/5) -
Jurist: Bahrain inquiry serious, political split grave
DUBAI (Reuters) - Bahrain is cooperating with an investigation into anti-government protests it crushed but that will do little do resolve the sectarian political tensions behind the unrest, according to the head of the inquiry
(h/t Dibsa 8/5) - Bahrain Welcomes NGOs to Monitor Upcoming Elections

MANAMA, Bahrain, Aug. 5, 2011 -- PRNewswire-USNewswire -- Non-governmental organizations will be permitted to monitor Bahrain's upcoming parliamentary special election in September, the Kingdom's justice minister said
COTE D'IVOIRE
(h/t Dibsa 8/19 ) - Ivory]] Coast's ex-president charged with theft

ABIDJAN, Ivory Coast (AP) — An official says Ivory Coast's former strongman has been charged with economic crimes including aggravated theft and embezzlement of public funds
(h/t Dibsa 8/18 ) - Ivory Coast reopens jail after political violence

ABIDJAN, Ivory Coast (AP) — An Ivory Coast official says the main prison in the West African country's largest city has reopened after it was closed months ago because of postelection violence and a mass prison break
(h/t Dibsa 8/17 ) - Ivory Coast to disarm 10,000 fighters by year-end: govt

ABIDJAN (Reuters) - Ivory Coast's government will demobilise 10,000 gunmen by the end of the year, state media reported on Wednesday, as it tries to re-establish security after a decade marked by conflict and division
(h/t Dibsa 8/15 ) - Human Rights Activists Criticize One-Sided Justice in Ivory Coast

Human rights activists are criticizing Ivorian President Alassane Ouattara's regime for only arresting and charging his enemies following a six-month, post-electoral power struggle that plunged the country back into civil war
(h/t Dibsa 8/12 ) - Ivory Coast charges former government troops

Ivory Coast authorities have arrested 57 soldiers from former president Laurent Gbagbo's government, charging them with crimes ranging from murder and kidnapping to buying illegal arms, the military prosecutor has said
(h/t Dibsa 8/11 ) - Ivory Coast conflict: UN says 26 executed in a month

The United Nations peacekeeping mission in Ivory Coast says that 26 people have been executed in the last month
(h/t Dibsa 8/9 ) - Ivory Coast's Ouattara adopts ethics code to oust corruption

ABIDJAN — Government ministers in Ivory Coast had to sign a new code of ethics Tuesday introduced by new President Alassane Ouattara to battle rife corruption and "moralise" public life in the country
(h/t Dibsa 8/5) -
UN Official to Meet Deposed Ivory Coast President
A senior United Nations official says he will meet with former Ivory Coast President Laurent Gbagbo for an update on his treatment in detention
DJIBOUTI
(h/t Dibsa 6/22 ) - Djibouti Will Intensify Fight Against Poverty, Prime Minister Dileita Says

Djibouti's government will intensify its fight against poverty, improve governance and implement renewable-energy projects to help spur economic growth, Prime Minister Dileita Mohamed Dileita said
EGYPT
(h/t Dibsa 8/18) - Egypt: Military drops charges against 2 activists

CAIRO (AP) — Egypt's ruling military council, which has been widely criticized for subjecting protesters to military tribunals, dropped charges Thursday against two activists who criticized its generals through social networking sites
(h/t Dibsa 8/17) - Egypt uprising art brightens Cairo, tempts buyers

(Reuters) - A flowering of Egyptian art since the overthrow of Hosni Mubarak is adding color to the capital Cairo and an upswing in business at the city's galleries, as the pride, anger and optimism of a long-frustrated generation plays out on canvas
(h/t Dibsa 8/17) - Tariq Alhomayed: Do the Egyptians trust the Muslim Brotherhood?

What is happening in Egypt today is a state of bickering, not all bad and indeed in some parts good, carried out by Egyptians in general and political groups in particular, especially with regards to calls for a civil state, or at least a state of law, following the Egyptian revolution
(h/t Dibsa 8/17) - A female Egyptian blogger facing a military tribunal for insulting the army

Egyptian blogger and activist Asmaa Mahfouz was arrested on Sunday and released later in the day on a bail of 20 000 Egyptian pounds which is equivalent to around 2 300 euros. She is accused of using Facebook and Twitter to defame the Supreme Council of the Armed Forces, which has been ruling the country since the ouster of Hosni Mubarak. She is to be tried before a military tribunal and there has been widespread reaction on the web
(h/t Dibsa 8/16) - Caged Mubarak And the Symbolic Lesson

Last week's spectacle of former Egyptian President Hosni Mubarak lying prostrate on a hospital stretcher inside a cage in an improvised courtroom at Cairo's Police Academy, was a sight too horrible to behold for many. Transmitted live to a worldwide television audience, the epic show was the beginning of the trial of Mubarak, his two sons, Gamal and Alaa, among other accomplices. It was indeed a humiliating sight for a man who only six months ago was regarded as Egypt's modern day Pharaoh
(h/t Dibsa 8/16) - EGYPT: Rights groups condemn military trial for popular activist

Political leaders and international human rights groups have condemned Egypt's ruling military council for arresting a popular activist and charging her with insulting the military and inciting violence against the Supreme Council of Armed Forces
(h/t Dibsa 8/15) - Trial of Egypt's Mubarak Adjourned to September, TV Barred

Aug. 15 (Bloomberg) -- Egypt's former President Hosni Mubarak, charged with conspiring to kill some of the protesters who swept him from power, was wheeled out of court in a hospital bed today after the judge adjourned the trial and barred television broadcasts of future sessions
(h/t Dibsa 8/12) - Egypt probes civil groups' funding amid US tension

CAIRO — The legal arm of a notorious Egyptian intelligence apparatus is probing foreign funding of civil society groups amid signs of tensions between Washington and Egypt's ruling generals, judicial sources said on Friday
(h/t Dibsa 8/11) - Egypt to lift emergency law before elections

CAIRO (AP) — Egypt's government says it plans to lift the country's hated emergency law before democratic parliamentary elections later this year
(h/t Dibsa 8/8 ) - Only God's mercy can save Egypt

The military that ousted King Farouk in 1952 and defended Egypt against foreign aggression must step up now to prevent its own ship sinking
(h/t Dibsa 8/5) - Tantawi 'may testify' at Mubarak trial if asked

CAIRO (AFP) - Field Marshal Hussein Tantawi, Egypt's military ruler, will most likely testify in the trial of former president Hosni Mubarak if summoned after a request by the defence, a security official said Thursday



IRAN
(h/t Dibsa 8/17) - Iran's hard-liners seek payback in next election

DUBAI, United Arab Emirates (AP) — Iran's internal power struggles are shifting into election mode with hard-line political forces banding together to groom candidates for next year's parliamentary elections and punish allies of President Mahmoud Ahmadinejad
(h/t Dibsa 8/12) - "Then They Came for Me: A Family's Story of Love, Captivity, and Survival" by Maziar Bahari with Aimee Molloy

For years after Iran's 1979 revolution, Iranian journalists working for Western news organizations engaged in a balancing act when reporting from inside the Islamic republic. As Iranian citizens whose passports, language skills and social networks gave them greater access than other journalists had, they also faced harsher consequences if their reporting went too far. But as long as they avoided crossing certain "red lines," in general they would experience nothing worse than harassment and intimidation. Some portion of the government still cared about Iran's international image
(h/t Dibsa 8/4) - AP Interview: Iran envoy sees release for 2 US men

BAGHDAD (AP) — Iran's ambassador to Iraq said Thursday he expects two Americans who have been charged with espionage and held in Tehran for more than two years will be released "very soon."
(h/t Dibsa 7/29) - Amnesty urges Iran to free US hikers

Amnesty on Friday renewed calls for Iran to release two young US hikers held on spying charges since July 2009, two days ahead of a fresh hearing in their case
IRAQ
(h/t Dibsa 8/9) - Iraqi MPs approve journalists' rights law

BAGHDAD — The Iraqi parliament on Tuesday approved a law aimed at strengthening journalists' rights in a country that tops the list of unsolved killings of members of the media
(h/t Dibsa 8/5) - Iraqi security forces harassing media: watchdog

Iraqi security forces are harassing journalists, especially television crews, media rights watchdog Reporters Without Borders (RSF) said on Thursday, calling for such actions to stop.
"Reporters Without Borders is concerned about repeated harassment of media personnel, especial TV crews, by the Iraqi security forces," a statement said
ISRAEL
(h/t Dibsa 8/16 ) - Just how expensive is it to live in Israel?

JERUSALEM (JTA) -- What began in Israel in June as a Facebook-driven rebellion against the rising cost of cottage cheese, then morphed in July into tent encampments protesting soaring real estate costs, has since turned into a full-scale Israeli social movement against the high cost of living in the Jewish state
(h/t Dibsa 8/16 ) - The Israeli Spring

Tel Aviv—Nine days ago, in the middle of Ibn Gevirol Street, on the corner of Shaul Hamelech, I saw D. We were separated by the hordes of people flooding the street on the way to the demonstration in Tel Aviv, and though I was close enough to recognize him, there was too much noise to hear exactly what he was shouting. From his lip movements, I could guess that it was "The people demand social justice."
(h/t Dibsa 8/15 ) - IDF forces arrest 12 people protesting for social justice in West Bank

This is not the opening to some futuristic piece about an open military takeover of Israel. It happened last Wednesday in the southeastern part of the city, on lands in the village of Walajeh, which were annexed to Jerusalem in 1967
(h/t Dibsa 8/12 ) - Likely freeze in Israel's defense budget is a victory for protesters

Netanyahu and Barak are close to an agreement to delay implementation of the IDF's multiyear program and leave the existing budget unchanged for the coming year
(h/t Dibsa 8/12 ) - Israeli protest leaders urge Saturday demos

JERUSALEM — The leaders of a social protest movement that has rocked Israel for a month called on demonstrators to "get out of Tel Aviv and Jerusalem" to bolster demonstrations Saturday in a dozen other cities
(h/t Dibsa 8/9 ) -
Swelling list of demands fuels Israel protests
Israel's social protest movement started with a tent on Tel Aviv's Rothschild Boulevard and a few voices demanding affordable housing. In less than a month it has grown into a national phenomenon – and perhaps the most serious challenge yet to the government of Benjamin Netanyahu
(h/t Dibsa 8/8 ) -
As Markets Tank Israeli Protesters Resemble Arab Spring, Not Tea Party

The Tel Aviv stock marked crashed and trading was halted today in reaction to the contentious politically driven decision by Standard & Poor's to lower the U.S. debt rating, but the protesters on the streets were not an Israeli-style Tea Party
(h/t Dibsa 8/4 ) -
Israelis protest against high cost of living
Benjamin Netanyahu, Israel's prime minister, is facing his biggest domestic crisis since taking office more than two years ago as tens of thousands of Israelis have joined a growing protest movement against the high cost of living in the country
(h/t Dibsa 8/4 ) - Israeli activists call for mass Saturday protests

Representatives of Israel's growing social protest movement have called for massive demonstrations on Saturday night to press their calls for a reduction in the cost of living
(h/t Dibsa 8/1 ) - The tent protest: neither social justice, nor revolution

The popular, mass protests here that began as a cry of rage against housing prices have evolved admirably into a public outcry against a slew of deep-rooted problems in Israeli social and economic life. Visiting the tent camps early every day, we've watched the protest grow from a motley band of wishful Woodstockers at the tip of Rothschild Boulevard two weeks ago, to a sort of mini-metropolis spreading close to the end of the road. There's a first aid tent courtesy of Physicians for Human Rights, "Settle the Negev and the Galil" tents, ideological discussions, guitar and drum sing-alongs, Kabalat Shabbat, Friday night dinner, outdoor films about revolutionary themes, families with babies, and endlessly creative slogans
JORDAN
(h/t Dibsa 8/15) - Jordan's King Abdullah welcomes limited reform plans

King Abdullah of Jordan has said proposals for limited reform of the constitution are a sign of political maturity among Jordanians
(h/t Dibsa 8/4) - Jordan youths to up pro-reform demos

Jordanian youth groups said on Thursday they plan to increase their pro-reform demonstrations in Amman and other cities during the holy month of Ramadan and for the Eid al-Fitr festival
KUWAIT
(h/t Dibsa 6/27) - Kuwait arrests duo over Twitter comments

Kuwait will put two citizens on trial for criticising Gulf Arab ruling families on social media site Twitter, a security official said
LEBANON
(h/t Dibsa 8/9) - Syria solidarity rally held in Beirut

Hundreds of people have rallied in Beirut, Lebanon's capital, in solidarity with the Syrian people, as the Syrian government intensified its crackdown on protesters
(h/t JustJennifer 7/7)-Lebanon parliament backs cabinet as opposition boycotts
Lebanon's new government has won a parliamentary vote of confidence, after a heated debate over an international tribunal investigating the killing of former Prime Minister Rafik Hariri.
LIBYA
(h/t Dibsa 8/19) - Evacuation of foreigners planned from Tripoli

BENGHAZI, Libya (Reuters) - An international body said on Friday it would mount an operation, probably by sea, to evacuate thousands of foreigners trapped in Tripoli by rebel advances that have put Muammar Gaddafi's capital under siege
(h/t Dibsa 8/18) - Libya rebels take Garyan, south of Tripoli-witness

GARYAN Aug 18 (Reuters) - Libyan rebel fighters are in control of Garyan, a town about 80 km south of the capital Tripoli, a Reuters reporter in the town said on Thursday
(h/t dibsa8/17) - Rebels battle Libyan forces for Zawiya refinery

ZAWIYA, Libya (AP) — Rebels battled Moammar Gadhafi loyalists for control over Libya's only functioning oil refinery in the western city of Zawiya Wednesday, as the opposition tried to cut off fuel supplies to the regime's stronghold of Tripoli
(h/t Dibsa 8/17) - Gadhafi's troops use hospital as base, doctors say

ZAWIYA, Libya (AP) — The day Libyan rebels advanced into the strategic city of Zawiya, Moammar Gadhafi's forces clamped down on the local hospital
(h/t Dibsa 8/16) - UN envoy meets with both sides of Libyan conflict

ZAWIYA, Libya (AP) — The United Nations' special envoy for Libya said Tuesday that he was meeting with representatives of both sides of the conflict, days after rebels made a dramatic advance that brought them within 30 miles of Moammar Gadhafi's stronghold in the capital Tripoli
(h/t Dibsa 8/16) - Libya seen through Gadhafi's keyhole

Tripoli, Libya (CNN) -- "Mia mia." It is an extremely popular phrase, widely used in Libya, that translates roughly to "100 percent."
Nine times out of 10, that is what Libyans said when I asked how they were coping with nightly bombardments by NATO warplanes, electricity blackouts that lasted days and rebel forces who were pressing forward on three fronts
(h/t Dibsa 8/15) - Libyan rebels fly flag over key town near Tripoli

(Reuters) - Libyan rebels raised their flag over a strategic town near Tripoli on Sunday after their most dramatic advance in months cut off Muammar Gaddafi's capital from its main link to the outside world
(h/t Dibsa 8/11) -
Libya struggles amid stalemated conflict
BENGHAZI, Aug. 11 (Xinhua) -- Libyan rebels strengthened the efforts to push forward their troops to Tripoli in the west front following NATO's biggest ever air strike on the Libyan capital on Tuesday
(h/t Dibsa 8/11) - Libyan rebels at the gates of oil hub Brega

BREGA, Libya — Libyan rebels fighting to oust strongman Moamer Kadhafi have no doubt about it -- in just a "a few days" they plan to retake the strategic oil hub of Brega, nestled on the Gulf of Syrte
(h/t Dibsa 8/9) - Libya rebels' finances precarious

Laden with 22 boxes of cash, the Air Libya jet struggled to take off from Benghazi airport. Officials from Libya's rebel council last week delivered $10m in local currency to 50,000 families in the western mountains of Nafusa, whose relatives are battling Colonel Muammer Gaddafi's forces on Tripoli's southern flank
(h/t Dibsa 8/9) - Libya Accuses NATO of Killing Villagers

The Libyan government is accusing NATO forces of killing dozens of civilians in a village near the western town of Zlitan. Authorities said Tuesday that villagers in Majar were killed late Monday, following allied airstrikes over the region. The government said the victims included children
(h/t Dibsa 8/9) - Canada expels Libya diplomats and freezes bank accounts

Canada has ordered diplomats at the Libyan embassy in Ottawa to the leave the country within five days, and has frozen the mission's bank accounts
(h/t Dibsa 8/9) - Libya rebels push in eastern oil town, 2 killed

BENGHAZI, Libya (AP) — A Libyan rebel spokesman says two people have been killed and 14 wounded in fighting around a strategic oil terminal town in the country's east
(h/t Dibsa 8/8) - NBC fixer killed by a rocket in Libya

NEW YORK – Salah went first. He always did. He had a big man's walk, his long strides straining the folds of his bright white "haik," the traditional gown worn over trousers by Berber men
(h/t Dibsa 8/5) - Libyan government denies death of Gadhafi son

BENGHAZI, Libya (AP) — The Libyan government on Friday denied rebel reports that Moammar Gadhafi's youngest son was killed in a NATO airstrike on a front-line town in western Libya
RESOURCES:
A vision of a democratic Libya an 8-point plan from the National Transitional Council
The full text of UN Resolution 1970 on Libya.
The full text of UN Resolution 1973 on Libya.
President Obama's letter to Congress regarding commencement of operations in Libya. (h/t greenbird)
Al Jazeera Libyan live blog. (h/t jnhobbs)
UK Telegraph Libyan live blog. (h/t bee tzu)
BBC Libyan live blog found here. (h/t greenbird)
The New Yorker Dispatches from Libya. (h/t suejazz)
BBC's Libyan crisis mapped. (h/t phil S 33)
revolutionology is a blog from an American in Benghazi



MAURITANIA
(h/t Dibsa 8/11) - Mauritania ALERT: Police brutalise anti-slavery campaigners

A group of anti-slavery campaigners in Mauritania protesting against a slavery case in the country were on August 4, 2011 violently dispersed by personnel of the Mauritanian Police Service
(h/t Dibsa 8/9) - Mauritania]] Opposition Parties Set Conditions for Dialog With President

Opposition parties in Mauritania, Africa's second-biggest iron-ore producer, set conditions including the ability to hold peaceful demonstrations that need to be met before they start talks with President Mohamed Ould Abdel Aziz
(h/t Dibsa 6/16) - Mauritania opposition says October vote not possible

NOUAKCHOTT — A Mauritanian opposition leader said Wednesday elections due in October could not go ahead without reforms, accusing President Mohamed Ould Abdel Aziz's government of abuse of power
MOROCCO
(h/t Dibsa 8/15 ) - Morocco picks early elections date

Morocco's government says it wants to hold early parliamentary elections in November, to follow through on a raft of constitutional reforms aimed at reducing the risk of an uprising
(h/t Dibsa 8/8 ) - The Last Moroccan King?

Deterrence no longer seems to be a credible tool to quieten political opposition in Morocco, as the Makhzen - the name given in Morocco to the state apparatus - seems to be finding out
(h/t Dibsa 8/5 ) - Early Moroccan polls a bid to stave off protests

MOROCCO'S King Mohammed is pushing for early polls to hasten reforms he has initiated but this alone is unlikely to satisfy critics without serious steps to curb corruption and to give the next assembly teeth



OMAN
(h/t Dibsa 8/15) - Three newspaper staff charged in Oman court

MUSCAT — The Omani public prosecutor's office called on Sunday for the conviction of three local newspaper employees on charges of insulting the justice minister and called for their daily to be shut down
(h/t Dibsa 7/6) - Oman jails 12 more protesters, bringing total to 80

MUSCAT (Reuters) - An Omani court jailed 12 protesters from the coastal city of Sohar for up to three and a half years, a local paper said Wednesday, bringing the total number of people sentenced for taking part in the unrest to 80
PALESTINE
(h/t Dibsa 8/17 ) - Hamas releases detained Gaza activist

JERUSALEM (AP) — Hamas security officials released a prominent Gaza rights activist Tuesday, several days after he was repeatedly interrogated and detained over his participation in a French conference about Palestinian activism, his brother said
(h/t Dibsa 8/16) - Palestine needs a political solution, not aid

Part of the Israeli government's response to critics of its Gaza policy is to deny that there is a "humanitarian crisis" in the coastal territory. The implication being that participants in initiatives such as the flotilla are not concerned with "aid" but seek to cause a political "provocation". In a similar vein, recent news of the opening of a five star hotel in Gaza prompted Israel lobby group AIPAC to suggest that the flotilla's real aim was to "delegitimise Israel"
(h/t Dibsa 8/9 ) - Why the US must support bid for Palestinian statehood

Palestinian leaders need equal footing with Israeli leaders – not to mention popular backing – for any peace process to succeed. Statehood sets the stage not only for productive negotiations, but also for lasting regional peace
(h/t Dibsa 8/4 ) - Palestinians 'moving ahead' with UN bid: Erakat

Palestinians are determined to go ahead with their UN membership bid as an Arab League follow-up committee endorsed a final draft of the request to be presented to the UN General Assembly, a top official said
SAUDI ARABIA
(h/t Dibsa 8/11) - Saudi Arabia's Counter-Revolution

Late at night on Sunday, August 7, King Abdullah of Saudi Arabia delivered an unusual televised rebuke to Syria's Bashar al-Asad calling on him to "stop the killing machine" and immediately begin reforms. The Saudi move against Damascus was only the latest twist in Riyadh's newly energetic foreign policy
(h/t Dibsa 8/2) - Rights group urges Saudi monarch to scrap terror law

Human Rights Watch urged the Saudi monarch on Tuesday to rescind a counterterrorism bill which it says will infringe on basic rights and lump peaceful opposition together with violence
SYRIA
(h/t Dibsa 8/19) - 19]] killed as Syria cracks down on protest

Syrian forces killed at least 19 protesters as tens of thousands swarmed the streets after Friday prayers, activists said, a day after President Bashar al-Assad pledged that assaults on civilians had ended
(h/t Dibsa 8/18) - Traumatized Syrians Flee Government Crackdown

The Assad government's violent repression of a five-month-old popular uprising is sending thousands of Syrians into Turkey and Lebanon as refugees. Several hundred of them recently sought food and medical assistance at a mosque in northern Lebanon's Wadi Khaled region, a few kilometers from the Syrian border
(h/t Dibsa 8/18) - Obama calls on Syria's Assad to "step aside"

President Barack Obama called on Syria's Bashar al-Assad to leave power Thursday, as the United States announced new sanctions on the Syrian regime, which is accused of killing some 2,000 people in six months of anti-government unrest
(h/t Dibsa 8/16) - Cranking up Pressure on Syria

Despite objections from the international community, as well as Turkey's stern warning that Syria should end its five-month crackdown (/NYT/) on protesters, Syria's President Bashar al-Assad continues to press on with brutal attacks around the country. What's needed to stop Assad is concerted international pressure, which is what the Obama administration is pushing for, says Syria expert Andrew J. Tabler
(h/t Dibsa 8/16) - Syria becomes International Diplomat`s Hub

Agencies- Syria have been still facing mounting diplomatic pressure to end its crackdown on protests. There has been a crescendo of condemnation, not only from the world, but in particular from the region
(h/t Dibsa 8/16) - Analysis: Syrian offensive risks backfiring on Assad

LONDON/AMMAN (Reuters) - A surprisingly agile and fast-moving Ramadan offensive by the Syrian army has curbed the size of some street protests, but at the cost of stoking popular outrage and further testing President Bashar al-Assad's strained authority
(h/t Dibsa 8/12) - Eight Reported Killed in New Syria Protests

BEIRUT, Lebanon — Tens of thousands of Syrians in cities around their country took to the streets Friday after noon prayers shouting "We will not kneel" in a strong show of defiance against the government of President Bashar al-Assad, and at least eight protesters were killed by security forces, human rights activists and residents said
(h/t Dibsa 8/11) - Syrian troops kill 5 in restive town near Lebanon

BEIRUT (AP) — The Syrian army shot dead at least five people in a western town near the Lebanese border Thursday and stormed a northwestern town near Turkey's border, activists said
(h/t Dibsa 8/11) - UN Security Council Hears 'Chilling' Briefing on Syrian Crisis

European members of the U.N. Security Council are urging Syria to comply with the body's calls for it to end a bloody crackdown on pro-democracy protesters, otherwise, they warn the council will consider further steps to pressure Damascus
(h/t Dibsa 8/10 ) - What Lies Ahead in Syria?

The royal blue street signs directing traffic to the roundabout—modest compared to its world-famous Cairo counterpart—look increasingly ironic. For residents wishing for a quick and cathartic revolution like Egypt's, the insignificance of their Liberation Square is salt in a long-festering wound. For others who fear the unknown alternative that would replace the flawed but familiar status quo, it is a relief
(h/t Dibsa 8/10) - UN: Syria Escalates Repression After Security Council Statement

(New York) – The United Nations Security Council should press Syria to comply with the council's demand to end attacks against peaceful protesters, Human Rights Watch said today. Syria should comply with the Security Council's August 3, 2011 statement, which also called on Syria to cooperate fully with the Office of the High Commissioner for Human Rights (OHCHR), which has been investigating the abuses in Syria
(h/t Dibsa 8/9) - Syria defies world reproach with new army raids

BEIRUT (AP) — The Syrian army launched raids on restive areas Tuesday, defying growing international reproach over the regime's deadly crackdown on a 5-month-old uprising as Turkey's foreign minister met with President Bashar Assad to express his concern
(h/t Dibsa 8/9) - Syrian defense minister replaced

BEIRUT (AP) — Syrian President Bashar Assad replaced his defense minister Monday with the army chief of staff in the midst of a brutal military crackdown on a 5-month-old uprising, the state-run news agency said
(h/t Dibsa 8/8) - Saudi Arabia's rare criticism of Syria reveals their underlying antipathy

Saudi Arabian foreign policy is usually a discreet business involving financial incentives and low-profile initiatives, so condemnation of the Syrian repression by King Abdullah is a rare example of high-profile official candour
(h/t Dibsa 8/8) - Arab nations condemn Syria as crackdown mounts

Arab nations joined the international chorus of condemnation against President Bashar Assad's regime Monday, with Bahrain, Kuwait and Saudi Arabia pulling out their ambassadors as a besieged Syrian city came under fresh artillery fire. (Aug. 8) (/The Associated Press)
(h/t Dibsa 8/8) - Syria conflict descends into 'war of attrition'

BEIRUT (AP) — Despite five months of blistering attacks on dissent, the Syrian regime has yet to score a decisive victory against a pro-democracy uprising determined to bring down the country's brutal dictatorship
(h/t Dibsa 8/8) - Turkey's friendship with Syria nears breaking point

(Reuters) - Turkey's friendship with Syrian President Bashar al-Assad stood near breaking point as Foreign Minister Ahmet Davutoglu prepared to visit Damascus on Tuesday in a last-ditch effort to persuade Assad to stop his security forces attacking civilians
(h/t Dibsa 8/5) - At least 10 dead in Ramadan protests in Syria

DAMASCUS (AFP) - At least 10 people were shot dead as thousands of Syrians took to the streets to rally against President Bashar al-Assad on the first Friday of Ramadan in support of the protest hub of Hama, activists said
(h/t Dibsa 8/5) - US, Russia have strong words for Syria's Assad

DAMASCUS (AFP) - The United States and Russia had harsh words for embattled Syrian President Bashar al-Assad on Thursday, a day after the UN Security Council condemned his deadly crackdown on anti-regime demonstrators
TUNISIA
(h/t Dibsa 8/15) - Tunisia police use teargas to disperse protest

(Reuters) - Tunisian security forces used teargas and truncheons on Monday to disperse a crowd of protesters in the capital demanding the government step down for failing to prosecute supporters of the ousted president
(h/t Dibsa 8/12) - Tunisian court sentences 25 Ben Ali relatives to jail

TUNIS: A court sentenced 25 relatives of Tunisia's ousted leader Zine El Abidine Ben Ali to jail on Friday, most of whom were caught trying to flee with cash and jewels at the climax of January's revolution
(h/t Dibsa 8/11) - Tunisia building special prison wards for Ben Ali clan

TUNIS — Three new wards are being built at Tunisia's Monarguia prison to house ousted president Zine el Abidine Ben Ali allies currently detained on a military base, a top official said Thursday
(h/t Dibsa 8/9) - Tunisia: Questionnaire Challenges Candidates on Human Rights Issues

Candidates running for the Constituent Assembly should make a public commitment to protect human rights in addressing a questionnaire to all of Tunisia's political parties
(h/t Dibsa 8/9) - Tunisia seizes 234 luxury cars from Ben Ali clan

TUNIS — A Tunisian government expropriation commission has seized 234 luxury vehicles owned by allies and relatives of toppled president Zine El Abidine Ben Ali, media reported Tuesday
(h/t Dibsa 8/8) - Media and political changes in Tunisia

The media landscape in Tunisia is changing along with public attitudes after the fall of the Ben Ali regime. At a recent workshop in Tunis, experts from Tunisia, Morocco, Egypt, France and Germany discussed how government media is making a transition to public news organisations in service of citizens
(h/t Dibsa 8/8) - Ben Ali clan arrested on Tunis airport tarmac: Colonel

TUNIS - A police colonel recounted Monday the dramatic airport arrest of 28 relatives of toppled president Zine El Abidine Ben Ali who allegedly tried to flee Tunisia with jewels and cash as the regime fell
(h/t Dibsa 8/5) -
Tunisia imposes curfew after unrest
TUNIS — Tunisian authorities have imposed a curfew in the southeastern region of Sfax following clashes between villagers, sources said Friday
UNITED ARAB EMIRATES
(h/t ninkasi23 8/10) - The United (but not Equal) Arab Emirates

While Abu Dhabi is awash with cranes working around the clock to raise a post modern city from the sand, and the skyline of Dubai is exploding with glass towers, in the northern emirates what one sees is a developing-world landscape. In Ras Al Khaimah, many of the residential streets are lined with single-story homes with unsightly exterior air conditioning units, peeling paint and tin-roofed garages. From the highways of Sharjah, drab concrete apartment blocks appear the norm rather than the exception. [. . .]
Economic disparities can contribute to dangerous discontent, but the UAE has not experienced anything remotely close to feelings of injustice seen elsewhere in the region. However, "we are seeing proactive activity by the UAE federal government and Dubai to address economic imbalances," Karasik said. While the investment in the north may be a continuation of previous policies, the UAE is announcing recent upgrades in "a very public way…to show signs of good will," Karasik added. They are sending a signal that the UAE is united.
(h/t Dibsa 7/18) - U.A.E. court hears testimony against 5 reform activists

DUBAI, United Arab Emirates — Prosecutors in the United Arab Emirates questioned two witnesses Monday in the trial of five political activists who campaigned for democratic reforms in the Gulf nation and are accused of anti-state crimes, a court official said
(h/t Dibsa 7/11 ) - UAE expands electoral colleges

The United Arab Emirates has expanded the number of electoral colleges which elect half of the members of the 40-strong Federal National Council, a local newspaper reported on Monday
WESTERN SAHARA
(h/t Dibsa 7/26) - Western Sahara talks end in impasse

The latest round of unofficial, UN-brokered Western Sahara negotiations between Morocco and the Polisario ended without agreement last week
(h/t Dibsa 7/25) - Western Sahara: Women Refugees Denounce Dictatorship, Corruption at Camps

MADRID / Association for the development of Saharawi Women, led by Salma Buha Mint Bubacar Lecuara, president of the association and Fatma Ahmed Essbiti, its secretary, held a conference on july 21, 2011 at The Emperor hotel in Madrid. Ana Camacho a senior journalist with El País intervened in support of the two speakers. Also attended the ceremony Mohamed Salem jaddou a member of the association
YEMEN
(h/t Dibsa 8/16) - Yemeni president: 'See you soon in Sanaa'

SANAA, Yemen (AP) — President Ali Abdullah Saleh says he will return to Yemen soon and renewed his calls for early presidential elections
(h/t Dibsa 8/15) - Yemen official blames opposition chief for Saleh hit

DUBAI (Reuters) - A prominent opposition leader is the main suspect in the attempt to assassinate Yemeni President Ali Abdullah Saleh, a member of the ruling party said in comments published on Monday
(h/t Dibsa 8/12) - Mass rallies in Yemen demand president step down

SANAA, Yemen (AP) - Hundreds of thousands of Yemenis poured into the streets of major cities and towns across the country on Friday, keeping the pressure on the nation's embattled president to step down
(h/t Dibsa 8/11) - Yemeni president objects to power transfer deal

SANAA, Yemen (AP) — Yemen's embattled president is now objecting to key points of a U.S.-backed deal that calls for him to step down in return for immunity from prosecution, a member of his ruling party said Thursday
(h/t Dibsa 8/11) - Yemen's Saleh 'positive on power-transfer'

Yemeni President Ali Abdullah Saleh, recovering in Riyadh from bomb blast wounds, said a Gulf proposal for power transfer which he averted signing in the past should be treated positively
(h/t Dibsa 8/9) - Yemeni president 'to return home'

Ali Abdullah Saleh, Yemen's president, is to return to his country from Saudi Arabia after his doctors have determined the necessary recovery period for him, Yemen's official news agency reported
(h/t Dibsa 8/9) - Yemen opposition to form umbrella council

The Yemeni opposition vying to oust President Ali Abdullah Saleh, who is recovering from bomb blast wounds in Riyadh, said Tuesday it will elect an umbrella "national council" aiming to take over power
(h/t Dibsa 8/8) - U.S. convinces Saleh not to return to Yemen: report

(Reuters) - U.S. officials have convinced Yemeni President Ali Abdullah Saleh, convalescing in Saudi Arabia from an assassination attempt, not to return to his country, the pan-Arab newspaper Asharq al-Awsat reported on Monday
(h/t Dibsa 8/4) - Latest word from Yemen's ill president doesn't allay tensions

SANAA, Yemen -- When Yemeni President Ali Abdullah Saleh left for medical treatment in Saudi Arabia on June 5 after suffering severe injuries in a bomb attack on his compound, many in the impoverished Arabian Peninsula nation breathed a sigh of relief
(h/t Dibsa 8/4) - Crisis reigns in Yemen as Saleh clings to power

SANAA, Yemen • When Yemeni President Ali Abdullah Saleh left for medical treatment in Saudi Arabia on June 5 after suffering severe injuries in a bomb attack on his compound, many in the impoverished Arabian Peninsula nation breathed a sigh of relief
(h/t Dibsa 8/2) - Yemen's defectors

A number of Yemeni soldiers have defected to join sides with anti-regime protesters seeking to end president Ali Abdullah Saleh's 33-year rule
It bears repeating -
Please Rec this diary
.
Our Egyptian brethren articulated what people around the region are fighting for, though variations to the theme may exist from country to country. banner held by protesters and translated to English:
1 The departure of Mubarak

2 An end to the current Parliament

3 An end of the state of emergency

4 The creation of a national united government

5 A parliament elected by the people to modify the constitution and run the presidential elections

6 Put those responsible for the killings on trial

7 Put those responsible for stealing the country's money and other acts of corruption on trial
Will you help us gather updates?

Many hands make light work and we rely on teamwork for timely posting.

Here's how it works:

1. we invite you to join our wiki. (we'll need an email address from you)

2. you choose 1 or more countries you wish to gather citations for

3. go to the page of that country, click EDIT,

4. copy the mini template and fill in what the red text prompts

5. click SAVE

We're working on a publication schedule: Saturday, Tuesday, Thursday. Ideally we would see fresh citations in the wiki by late evening the day before. That is, posts from late Monday evening would be published in Tuesday morning's diary. (If you'd like produce a diary on a different day of the week, we'd love to show you how to update the template and paste it into your diary!)

It's really that simple! Please join us.

Resources:
Note: The old Mothership Diary has good list of resources.
Al Jazeera English - Watch Live (the Youtube link below should work for Mac users unable to load this.)

Al Jazeera live also available on: Dish Network channel 9410 OR DirecTV Channel 375 Link

Al Jazeera on Facebook: - http: www.facebook.com/aljazeera

Al Jazeera Live on YouTube

English Stream http://www.youtube.com/...

Arabic Stream http://www.youtube.com/...

BBC Middle East and Arab Unrest

WorldWideTahrirWorldwide protests being organized to coincide with the upcoming ones in Egypt.

bicycle Hussein paladin - Why Iran 1979 Went to the Islamists and This One Won't

People to follow on twitter: - please suggest people for specific countries. Thank you!

@ArabRevolution - Region

@Dima_Khatib - Region

@March15Syria - Syria

@JNovak_Yemen - Yemen

@WomanfromYemen - Yemen

@Gheblawi - Libya

@ShababLibya - Libya

@feb17voices - Libya

@DrsForLibya - Libya

@libyanexpat - Libya

@lissnp - Iran

@prsianbanoo - Iran

@sandmonkey - Egypt

@JRamyRaoof - Egypt

@Elazul - Egypt

@Ssirgany - Egypt

@speaktotweet: Egyptian Voice Tweets on Twitter

Previous Child Diaries:

Egypt and the Region Liveblog Archive by unaspenser

NOTE: We renamed the original "Egypt Liveblog" to "Witnessing Revolution". From Egypt the pro-democracy fire spread rapidly. It's not clear that it will be limited by geography or ethnicity. So, we wanted a name which states what is happening yet allows us to grow with the movement, wherever that will be. The number sequence will be continuous. The group name will remain the same. Only this particular diary series within the group changed names.
PLEASE PLACE LINKS NOT EMBEDS INTO COMMENTS
Embeds can lead to problems for some of our users.
We all thank you for your consideration.