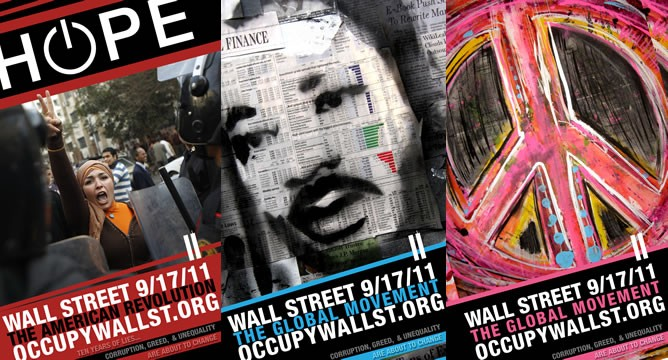 The Occupy Wall Street (Nation) movement is being infiltrated, spied on, and investigated as you read this. It's a massive "intelligence" gathering operation by government authorities, including the FBI, (and possibly) the CIA, aided by very secretive private security contractors and data collection (and storing) corporations working closely with the government.
I share in the enthusiasm spreading around the country, in that we all feel that the time has come to say "enough" to the exploitation and abuse the ruling class has been imposing on the good people of this country for far too long. In fact, I've been calling for this type of protest "of occupation" for a long time. It has been clear to me that for a movement to take hold, it was necessary of it to be of this type: occupation-style; with a media; component; aided by intellectuals, academics, lawyers, and unions (among others).
But I am very concerned about a number of key issues I think are extremely important for the people involved in this movement to think about:
How Did We Get Here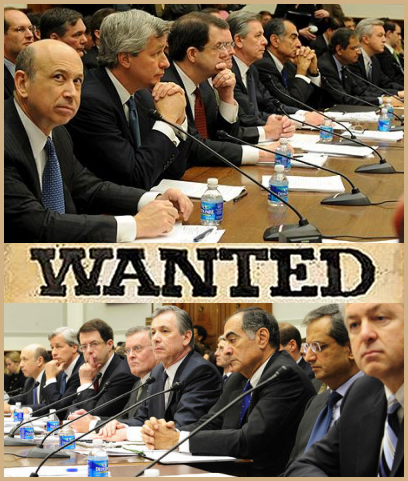 One of the main messages of this resistance movement is that it is on behalf of the 99% of the population. And therein lies one of the most basic dangers the movement will be facing. How do you think one percent of the population has been able to subjugate and exploit the entire population for so long? Because they have been singularly focused, and disciplined. Their agenda is not that complicated: Keep the wealth and power they possess, and use it to get more, and more, and more. Their greed and appetite for wealth and power is insatiable.
And their methods are also very simple: They use their wealth and power to buy off (and subvert) the entire political system (at this point, the takeover is total and absolute) in order to manipulate, subjugate, and oppress the population.
How did they do that? That's also very straightforward: Through a "legal" bribing system, they provide politicians across the entire country (the same system in Greece, Iceland, UK, etc.) with campaign finance funds; they also lure them with lucrative cushy corporate (mainly lobbying and public relations) positions after they leave office. In addition, they shower their close friends and family with favors as well, including lucrative jobs.
In the United States today, that is the current state of affairs--for both major political parties. They are utterly corrupt to the core, and serve at the beck and call of their corporate masters.
Leadership, Organization, Discipline, and Focus
People in the movement are good, decent, what-you-see-is-what-you-get people. Good honest, hard-working Americans (and immigrants, etc.).
The youth reject the concept of following leaders, and call for actions by consensus, in a new social paradigm based on true democracy.
And so you see all kinds of messages in the protests, and the youngsters dressed like "zombies" (to make a point), and you see the naked ladies holding signs, and some other folks in pink, etc. I understand the sentiment(s), but you have to realize that you are dealing with a foe that is extremely dangerous, focused, organized, disciplined.
The greatest fear the ruling elite has is if (or when) the movement becomes extremely focused and disciplined and points their "collective ammunition" (as it were) to the heart of the problem: Wall Street committed fraud and looted the country; the entire political class is made of of sycophantic tools of Wall Street and multinational corporations.
These two issues go straight to the heart of the problem. Every other malady emanates from them.
So if you (eventually) had 100,000 people camped out of the Wall Street "fortress" demanding that (1) The rule of law be restored with the investigation, prosecution, charges, and incarceration (hard-time in prison) of criminal banksters; (2) The emergency enactment of laws mandating a strict "Separation Between Corporation and State;" (3) The breakup of all the criminal banks (JPMorganChase, Citi, Bank of America, etc.) which are looted anyways; the (temporary) nationalization of the banking system; (4) Emergency monetary policy (print money) carefully calibrated to avoid (too much) inflation; this would include a massive infusion of money into the economy, mainly through a monumentally aggressive nationwide infrastructure rebuilding program; (5) Reset the prices of millions of homes that are underwater to current market value, suspend foreclosures, and establish a nationwide bank to deal with the mortgage crisis; (6) Punitive tax regime meant to claw back trillions of dollars stolen by easily identifiable people.
If the entire movement were to coalesce around 3 to 5 key demands, and it did so, nationwide, then it would begin to be taken seriously by the entrenched and corrupt ruling class (Wall Street, Multinational Corporations, The Sycophants in Government).
Clear and Present Danger
Anthropologically speaking it is impossible to have a social movement without leadership. And when you have a movement without leadership, then by extension, you have a leadership and power vacuum. That is the worst state of affairs of a fledgling movement, as it makes it almost a certainty that it will be hijacked (as it happened with the Astro-turf funded "Tea Party").
I already see signs of it... Opportunists (some of them "celebrities") are already jumping on the bandwagon trying to make a buck, sell books.
Don't get me wrong. I'm not saying that all the celebrities, or all the politicians, or media personalities supporting the movement are doing so motivated by selfishness.
But the first clue you need to look at is when people use the energy and message of the movement to try to sell something; to make money selling books, or benefit somehow.
Think of something for a second... Indian anti-corruption crusader Anna Hazare has been in the news during the last few months. He mounted a hunger-strike campaign against graft and government corruption in India.
Through a masterful campaign of civil disobedience, he got himself arrested (for conducing the hunger strike at a park without a "proper permit"), and this resulted in a huge outcry from the citizenry which caused massive protests. This actually brought the entire Indian government to its knees, and they had to relent.
As far as I know Mr. Hazare is not doing this to try to benefit himself, personally, in any way. He's not trying to sell books, or improve his creds (as a celebrity), or jump on anybody's bandwagon (when it was convenient).
He is doing it from his heart; from his love of humanity; because his conscience tells him that that is the right thing to do. He has (I would venture to say) no (immediate) ulterior motives.
That is the type of leader the movement needs to be on the lookout for...
Unfortunately, the hucksters are parachuting in droves (as it usually happens in any leaderless movement). And this almost guarantees that the movement will be hijacked. And it could be hijacked by people with allegiances to "the enemy."
And they could do it by offering free "public relations" help, or by identifying untrained leaders of the movement and showering them with favors, and "access" to important people... etc.
Here's the thing; Unfortunately, when you are dealing with an enemy that is characterized by straight-up sociopathic impulses and tendencies, people on the other side (confronting this enemy) almost need to be as ruthless, calculative, emotionless, and Machiavellian, as they are. An innocent, good-hearted, (and I would venture to say, naive) person can never, ever, be a match to a ruthless sociopath.
And that's what you have in the ruling class of the United States of America today: Sociopaths to the max (Wall Street, Multinational Corporations, Sycophantic Politicians).
Finally, and getting back to my opening statement, when push comes to shove, who do you think may win?
Who has the power? Who has the guns? Who has the for-profit private detention camps with hundreds of thousands of beds across the entire country, on the ready? Who gutted our constitutional protections (4th Amendment protections, habeas corpus)? Who has a "total awareness" surveillance system (with the help of Twitter, Google, Yahoo, Facebook, At&T, Verizon, etc.)?
Right now the ruthless ruing elite (Wall Street, Republican and Democratic party establishments) is not worried in the least. They're having fun, laughing their asses of, watching the kids dressed as zombies. In fact, that assures them that they don't have anything to worry about--the protest movement is leaderless, unfocused, with no clear message or objective. So they are relieved. They "know" that it will eventually fizzle out, or it will be hijacked and manipulated, and neutralized. They know that for a fact.
But if by a very unlikely chance, the movement were to take hold and threaten the ruthless socipathic ruling class, they would deploy the riot police, and the venture capitalists that invested in the for-profit private prisons would be very happy.
Folks, we are dealing with a very sophisticated adversary. They are ten (or twenty) steps ahead. They plan; they collude; they prepare; they manipulate; they are disciplined; they own the media.
Only an extremely focused, disciplined, and relentless movement with a very clear objective will be able to take on these tyrants.
Think again... How did the top .5% was able to manipulate and exploit the entire population for so long?
Organize, focus, and show these sociopaths the FIST of a UNITED FRONT.
----------------------------------------------------