Parklands foundation is a private, non-profit organization that has protected and preserved over 3200 acres of woodland along the Mackinaw River through Tazwell, Woodford, and McLean counties in central Illinois. According to its website,
The mission of the ParkLands Foundation is to preserve, protect and ecologically restore historic natural lands in the middle and upper Mackinaw Valley watershed. These lands are dedicated primarily for preserving the biological diversity of native plans and wildlife, and secondarily for passive public recreation, environmental educational and scientific research.
Parklands Foundation

The Parklands holding I've frequented most, about ten miles from my home, is its largest holding, the Merwin nature preserve, acquired as nine individual tracts totaling about 725 acres [Map (pdf)]. The character of parts of the preserve have changed since I first started coming here twenty-five years ago. More on that later. For now, let's go into the woods on a beautiful, sunny, 80-degree October day.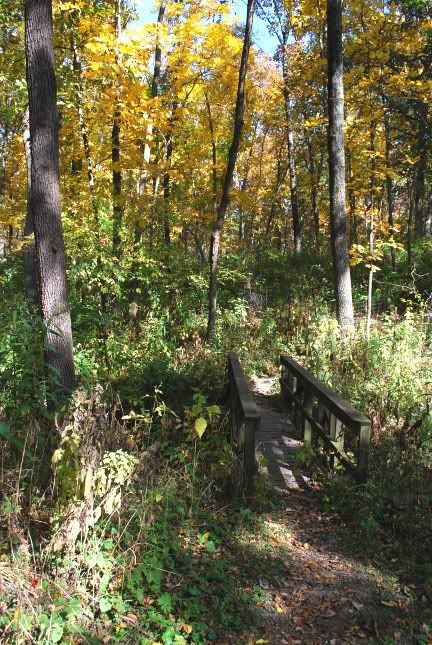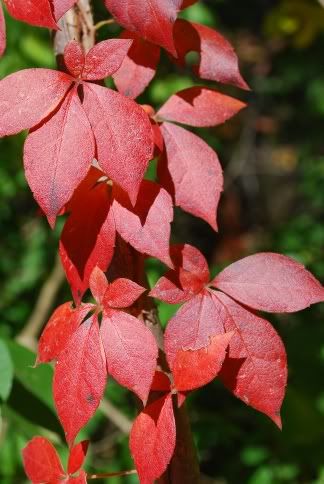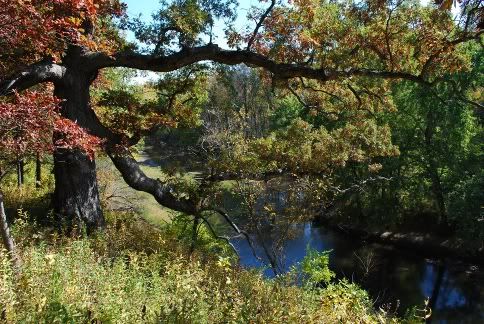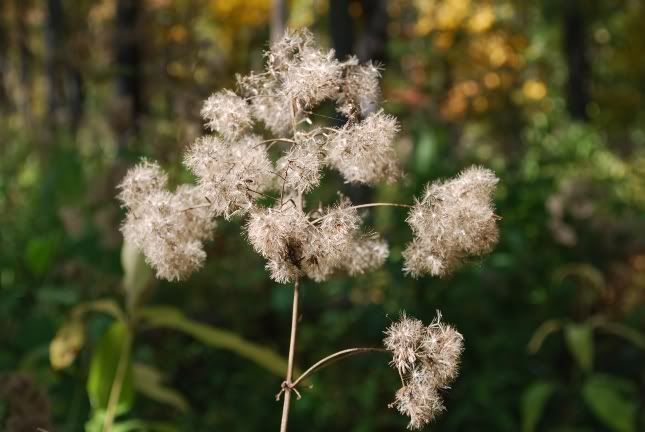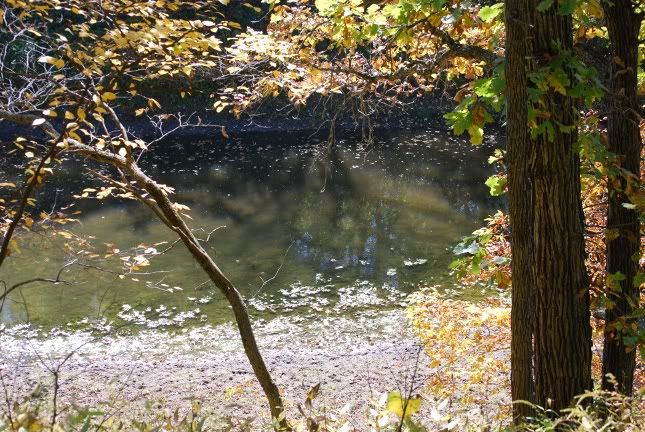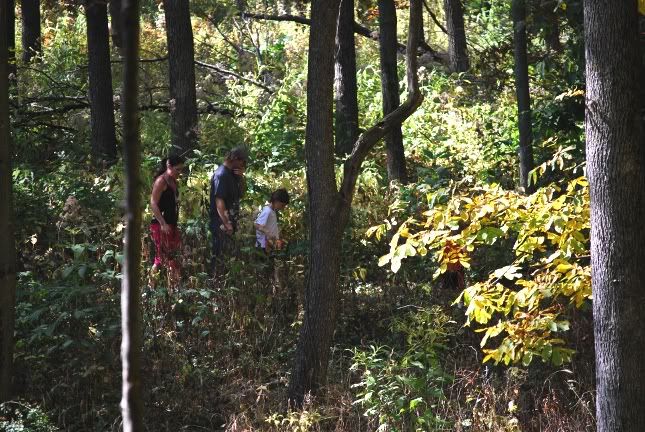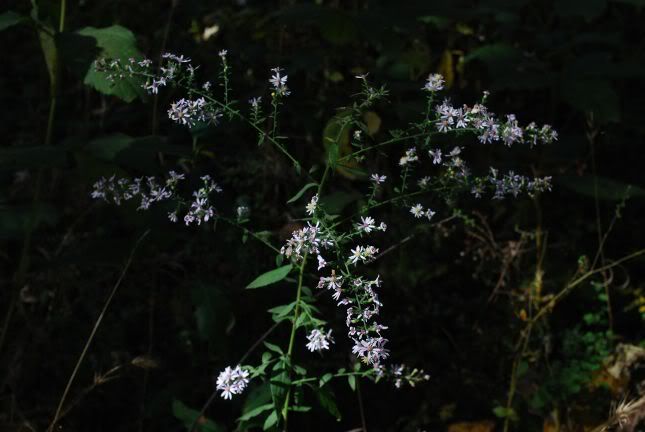 Parklands is in the process of restoring some of its upland forests to a more open type of forest called "savanna", which was how it looked before we showed up:
The cutting of trees is part of a project to restore a type of forest, called savanna, which grew here prior to European settlement. Savannas were largely composed of oak and a few hickory trees that were widely spaced with prairie grasses, sedges and wildflowers growing beneath the trees. Over the years, our upland forests have become more dense, smothering out plant species that require sunny, open areas to thrive. Cutting out smaller trees and shrubs ensures that oak trees, which require sunny areas, will be able to reproduce in the future
FAQ:Why is ParkLands cutting so many trees at the Merwin Nature Preserve?