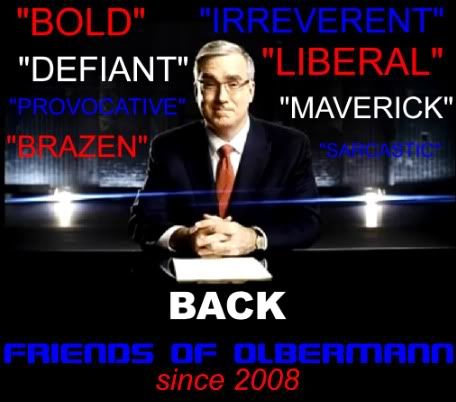 My fair state's crook of a Secretary of State is accusing an old friend of voter fraud; allow me to give y'all a clue as to who this "old friend" is! ;D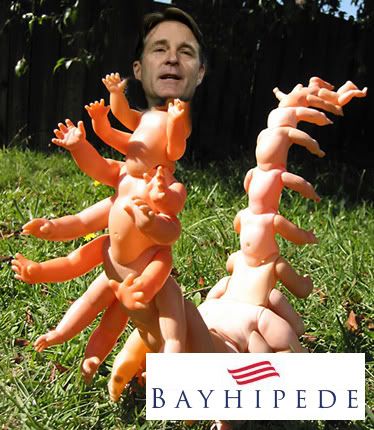 Sometimes, the transition to SPARK just writes itself. ;D Ah...the GOBP hypocritical bat$hit...IT BURNZ! If someone roped me into running a marathon, I'd certainly consider this exit strategy. :) Chevy Chase might get to bring back a classic comedy bit! :D Finally, I just might have to add Florida to my to my list of "I Won't Travel There Even If My Life Depends On It!" places just for this guy.
Let's Countdown...
#5 "Occupy Wall Street" AKA "Taking On the Banks" - Occupy Wall Street peeps headed to the CEO of JP Morgan's place. Mayor Bloomberg showed up to Zuccoti Park tonight! "Occupy"ers in San Francisco were arrested in front of Wells Fargo's place. 19% of US families at times didn't have enough money for food or shelter; oh well, those ARE highly overrated. Citigroup's CEO Vikram Pandit had this to say about the "Occupy"ers: Their sentiments are completely understandable...trust has been broken between financial institutions and the citizens of the U.S. GOLLY! Has Citigroup jacked up any of their fees lately? Hubby & I long since quit banking at a "regular" bank & have been members of a credit union for a fairly long damn time. Occupy activities are going world wide! San Francisco city supervisor John Avalos gets to talk about efforts in my spiritual home; there are LOTS of calls for him to run for mayor. Interactions between protestors, the cops, and the city have been pretty calm. HA! He IS running for mayor; I guess I don't read the Chronicle as carefully as I thought I did. ;D I'll have to look up which part of San Francisco's "his." OK, shallow comment here, but Tom Hayden looks TERRIBLE! I hope he's not sick or anything. He thinks Occupy efforts need "breathing room" to grow; I can buy that. 1100 American communities have some sort of Occupy efforts afoot. Mr. Hayden can't pin point a specific event that precipitated the Occupy efforts. I think what first really galvanized the efforts across the country was the trapping & macing of those defenseless women. Mr. Hayden wants the wars to end, the GWB tax cuts to end, for President Obama to appoint his own Wall Street "experts," and for President Obama to really REALLY go out & campaign on these issues.
#4 "Occupied State of America" AKA "Occupy Main Street" - Occupy efforts are in Oklahoma City? Nice deep red Oklahoma City?! $HIT! Gouldsboro, PA has just under 5000 people, but they are "Occupy"ing! Craig Barber is a leader of "Occupy Tucson." Have any headless torsos shown up? ;)
"Time Marches On!" - Kitties!!!!!!! :) Some of them looked a little damp, so that might 'splain why they were so chatty. An antelope rammed into a cyclist; it's the Animal Conspiracy Theory again! 'Tis the season for Pumpkin Chunkin'.
#3 "Economic Failure" AKA "Debating with the Stars" - Gee, I'd managed to avoid much exposure to last night's MENSA meeting before now, but I did hear about Newt the Nazi Lover wanting to jail Senator Chris Dodd & Rep. Barney Frank. Bat$hit Bachmann brought Satan into the mix. Governor Secession hasn't bothered to come up with an economic plan of his own & doesn't know when the American Revolution occurred. David Catanese gets post - MENSA meeting duty. Governor Secession's been about as successful in debates as $aint $arah from Wasilla would be at AN ACTUAL MENSA MEETING. But, for his supporters, that doesn't matter, and I stand by my prediction that he will be the nominee. Mittens Romney might "look better," but too many GOBP hate his guts.
WPITW - BillO tried interviewing Tavis Smiley & Dr. Cornel West, and it went just wonderfully. ;D Bat$hit Bachmann, who spent a whole lot of time as an IRS attorney, claimed she'd always worked in the private sector. Hell, that's nothing; $aint $arah from Wasilla can say something like that with her 2 only brain cells tied behind her back! And, Keith gets into 1 of my diary drafts AGAIN; I mentioned the TN dude! Another brilliant politico wants to bring firing squads back via a Waffle House suggestion.
I could give a rat's hiney hole about the Red Sox; if all you Red Sox fans were Cubs fans, y'all would've been out of your misery long ago! :) So, feel free to discuss in comments.