Monday afternoon once again here on the East coast. Time to gather around and have a bit of science talk. New discoveries, new takes on old knowledge, and other bits of news are all available for the perusing in today's information world. Over the fold are selections from the past week from a few of the many excellent science news sites around the world. Today's tidbits include a new form of superhard carbon as hard as diamond, long lost lake offers clues to climate change, scientists use laser light to cool an object to quantum ground state, new technologies challenge old ideas about early hominid diets, bacterial communication could affect Earth's climate, and oldest fossil rodents discovered in S. America. Pull up that comfy chair and bask in the sunshine. There is plenty of room for everyone. Get ready for another session of Dr. Possum's science education and entertainment.
Featured Stories
As the fourth-most-abundant element in the universe carbon takes on a wide variety of forms, called allotropes. A new form is now seen to withstand extreme pressure stresses in a way only observed in diamond until this time.
The experiment started with a form of carbon called glassy carbon, which was first synthesized in the 1950s, and was found to combine desirable properties of glasses and ceramics with those of graphite. The team created the new carbon allotrope by compressing glassy carbon to above 400,000 times normal atmospheric pressure.

This new carbon form was capable of withstanding 1.3 million times normal atmospheric pressure in one direction while confined under a pressure of 600,000 times atmospheric levels in other directions. No substance other than diamond has been observed to withstand this type of pressure stress, indicating that the new carbon allotrope must indeed be very strong.
And now the search for applications begins.
In relative recent geological time a now-vanished lake covered most of what is now Canadian prairie being fed by melting glaciers.
As the last ice age ended, thousands of years of warming temperatures were interrupted by an abrupt shift to cold. Tundra conditions expanded southward, to cover the land exposed as the forests retreated. This colder climate is marked in the fossil record by a flowering plant known as Dryas, which gives the period its name.

(snip)

(Researcher) Lowell's research shows that, although water levels did drop, the surface area of the lake increased more than seven-fold at the same time. His research suggests that the lower water levels were caused by increased evaporation, not outflow. While the melting glacier produced a lot of water, Lowell notes that the Moorhead Low was roughly contemporaneous with the Younger Dryas cold interval, when the atmosphere was drier and there was increased solar radiation.

"The dry air would reduce rainfall and enhance evaporation," Lowell said. "The cold would reduce meltwater production, and shortwave radiation would enhance evaporation when the lake was not frozen and sublimation when the lake was ice-covered."
For the first time scientists have cooled a nanomechanical object to quantum state using laser light.
(Researcher) Painter and his colleagues have engineered a nanoscale object—a tiny mechanical silicon beam— such that laser light of a carefully selected frequency can enter the system and, once reflected, can carry thermal energy away, cooling the system. By carefully designing each element of the beam as well as a patterned silicon shield that isolates it from the environment, Painter and colleagues were able to use the laser cooling technique to bring the system down to the quantum ground state, where mechanical vibrations are at an absolute minimum. Such a cold mechanical object could help detect very small forces or masses, whose presence would normally be masked by the noisy thermal vibrations of the sensor.
Other teams reached the same state with conventional refrigeration techniques and with microwave radiation. The move paves the way for extremely sensitive senors as well as for quantum experiments not otherwise possible.
Some early hominids sported powerful jaws and large molars.
By analyzing microscopic pits and scratches on hominid teeth, as well as stable isotopes of carbon found in teeth, researchers are getting a very different picture of the diet habitats of early hominids than that painted by the physical structure of the skull, jawbones and teeth. While some early hominids sported powerful jaws and large molars -- including Paranthropus boisei, dubbed "Nutcracker Man" -- they may have cracked nuts rarely if at all...

(snip)

The results for teeth from Paranthropus boisei, published earlier this year, indicated they were eating foods from the so-called C4 photosynthetic pathway, which points to consumption of grasses and sedges. The analysis stands in contrast to our closest human relatives like chimpanzees and gorillas that eat foods from the so-called C3 photosynthetic pathway pointing to a diet that included trees, shrubs and bushes.
As part of natural degradation bacteria coalesce on carbon containing detritus sinking in the ocean.
...these bacteria send out chemical signals to discern if other bacteria are in the neighborhood. If enough of their cohorts are nearby, then bacteria en masse commence secreting enzymes that break up the carbon-containing molecules within the particles into more digestible bits.

(snip)

The source of carbon in the particles is atmospheric carbon dioxide, a heat-trapping greenhouse gas. Bacterial communication could lead to the release of carbon from the particles at shallower depths, rather than sinking to the ocean's depths. According to the WHOI scientists, this means that bacterial communication results in less carbon dioxide being drawn out of the air and transferred to the bottom of the ocean from where it cannot easily return to the atmosphere. This represents the first evidence that bacterial communication plays a crucial role in Earth's carbon cycle.
Scientists in Peru found fossil rodent remains 41 million years old.
The remains – teeth – showed these mouse- and rat-size animals are most closely related to African rodents, confirming the hypothesis that early rodents of South America had origins in Africa...

This discovery supports the contention that rodents landed in the north and spread south. The rodents are from the suborder Caviomorpha, the group that includes living rodents such as guinea pigs, chinchillas, and New World porcupines. The oldest fossils from this group are only about 32 million years old in central Chile and about 30 million years old in Patagonia, Argentina. Taken all together, the pattern contradicts the theory of a northward expansion deduced from the fossil record 20 years ago.
Other Worthy Stories of the Week
Geologists prepare to drill into ancient Antarctic lake
Animals in motion with prosthetic limbs Video included.
Hubble reveals chaotic heart of Milky Way in infrared
Measuring billions of elusive neutrinos flowing through the Earth
Very high energy gamma rays from Crab pulsar
A new species of gigantic mollusc has been discovered in Antarctic waters
Southern California's tectonic plates revealed in detail
The Baltic Sea contributes carbon dioxide to the atmosphere
Physicists turn liquid into solid using an electric field
The strange rubbing boulders of the Atacama
Physicists offer mundane explanations for faster than light neutrinos
The hazy history of Titan's air
Table salt used to boost digital storage
Distant galaxies reveal the clearing of the cosmic fog
New mystery on Mars forgotten plains
Carbon nanotube muscles generate large twist for novel motors
From blue whales to earthworms a common mechanism gives shape to living beings
For even more science news:
General Science Collectors:
Alpha-Galileo
BBC News Science and Environment
Eureka Science News
LiveScience
New Scientist
PhysOrg.com
SciDev.net
Science/AAAS
Science Alert
Science Centric
Science Daily
Scientific American
Space Daily
Blogs:
A Few Things Ill Considered Techie and Science News
Cantauri Dreams space exploration
Coctail Party Physics Physics with a twist.
Deep Sea News marine biology
Laelaps more vertebrate paleontology
List of Geoscience Blogs
ScienceBlogs
Space Review
Techonology Review
Tetrapod Zoologyvertebrate paleontology
Science Insider
Scientific Blogging.
Space.com
Wired News
Science RSS Feed: Medworm
The Skeptics Guide to the Universe--a combination of hard science and debunking crap
At Daily Kos:
This Week in Science by DarkSyde
Overnight News Digest:Science Saturday by Neon Vincent. OND tech Thursday by rfall.
Pique the Geek by Translator Sunday evenings about 9 Eastern time
All diaries with the DK GreenRoots Tag.
All diaries with the eKos Tag
A More Ancient World by matching mole
Astro Kos
SciTech at Dkos.
Sunday Science Videos by palantir
NASA picture of the day. For more see the NASA image gallery or the Astronomy Picture of the Day Archive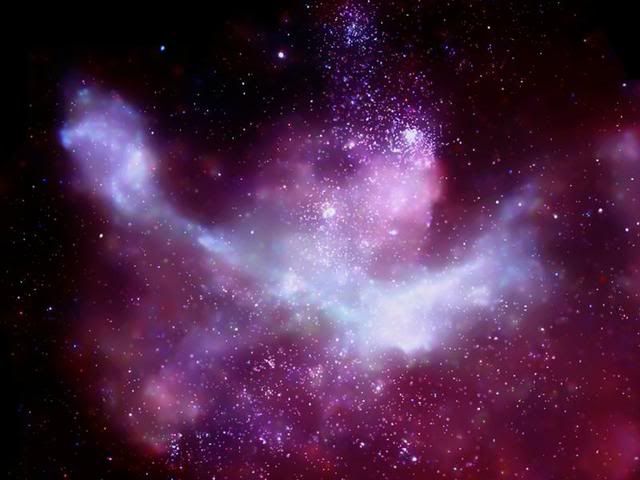 Carina Nebula, NASA, Public Domain