Got up early Saturday morning, and mounted our folding bikes to ride three miles to catch the bus downtown. Barely made it, but made it in plenty of time to hear the lead drummer announcing phone number to call in case anyone got arrested....
Another fun march in Santa Fe yesterday with fewer people than last Saturday, but with a still strong voice in support of Occupy Wall Street, and for extending the Occupy Together movement.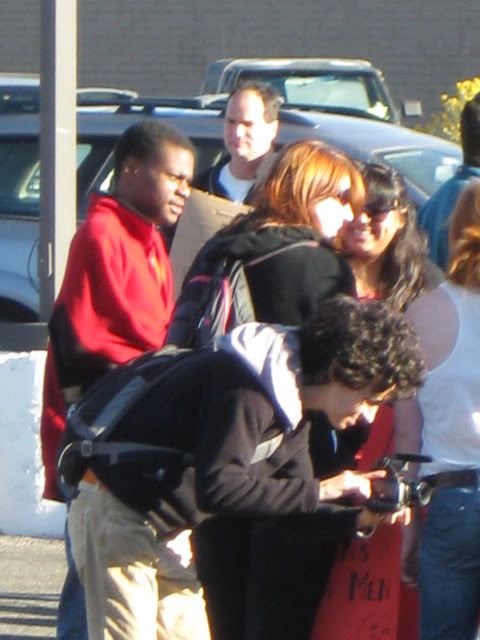 Crowd was upbeat, enthusiastic, and there seemed like more 20 somethings than last week but who knows?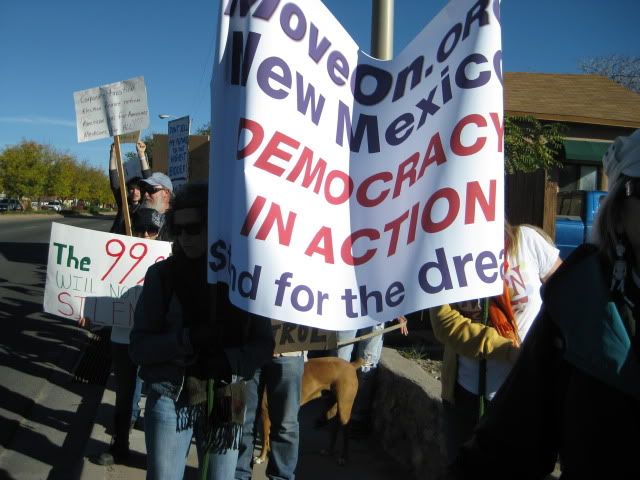 No police escort today, but Santa Fe drivers seemed generally supportive and willing to let the sidewalk march proceed unimpeded.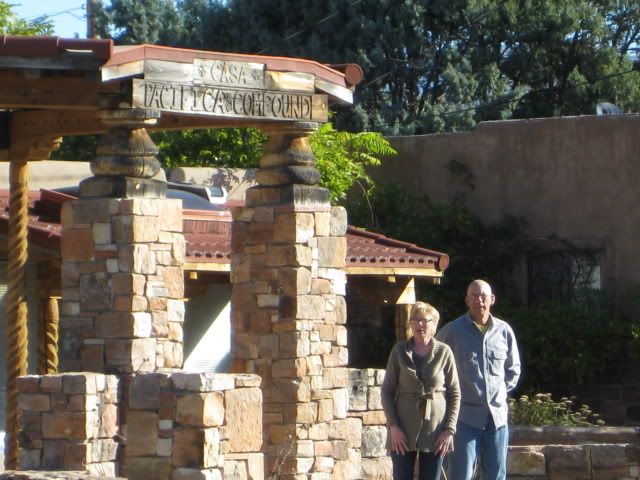 Beautiful fall weather, great textures and colors everywhere evident in 'The City Different.'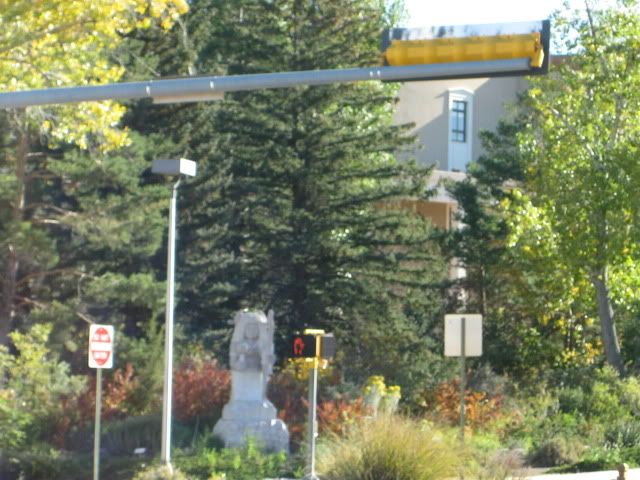 Chiles roasting at the Farmers Market provided marchers with an aromatic experience.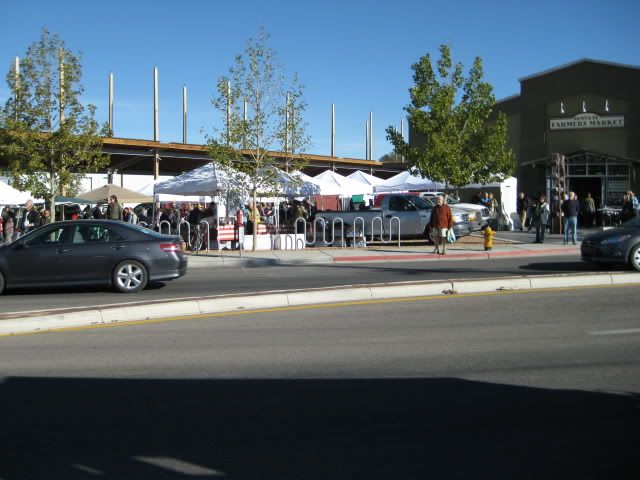 March ended at the State Capitol again. Noticed numerous tourists came up read our signs both during the march and at the final destination, the Roundhouse.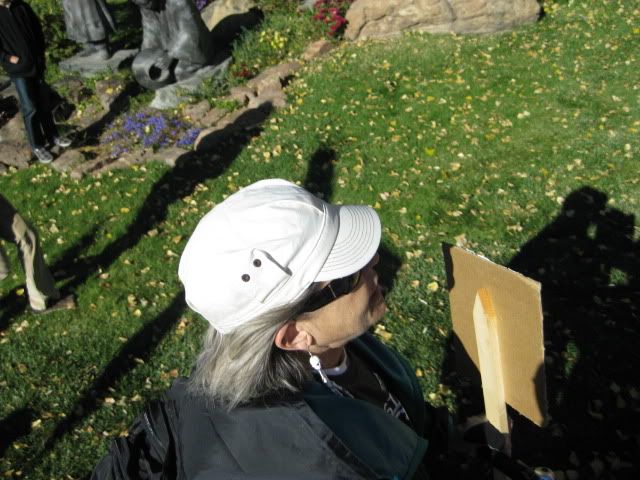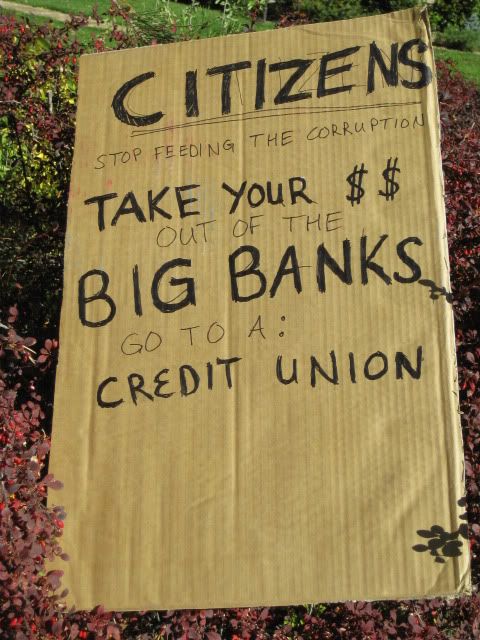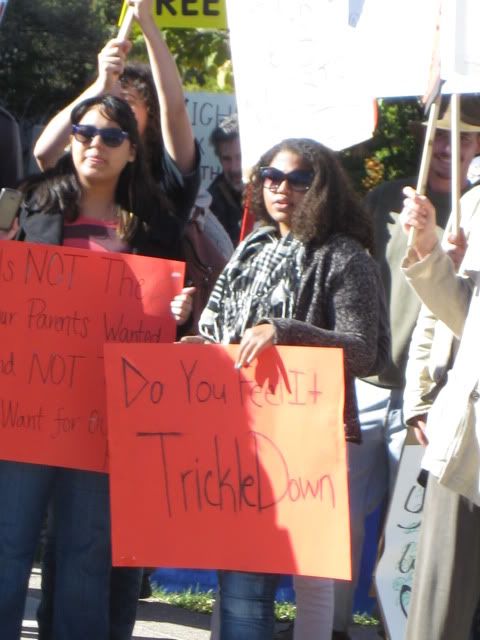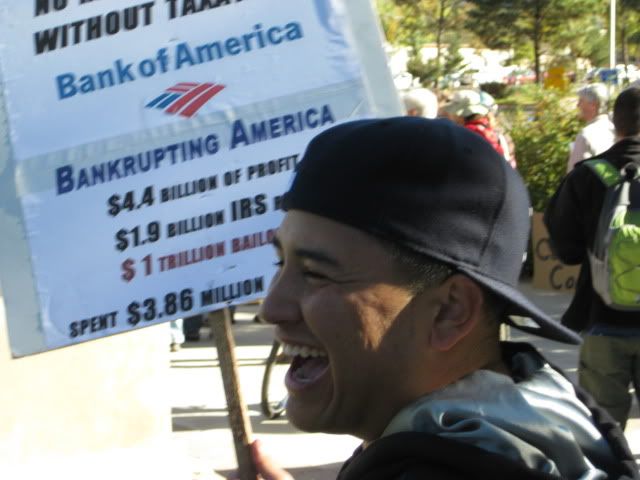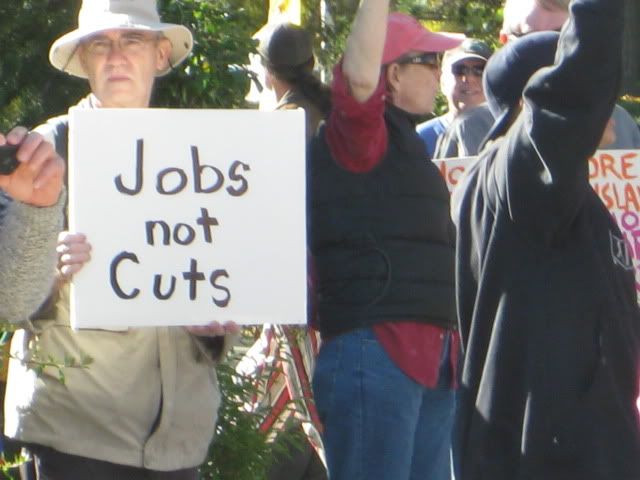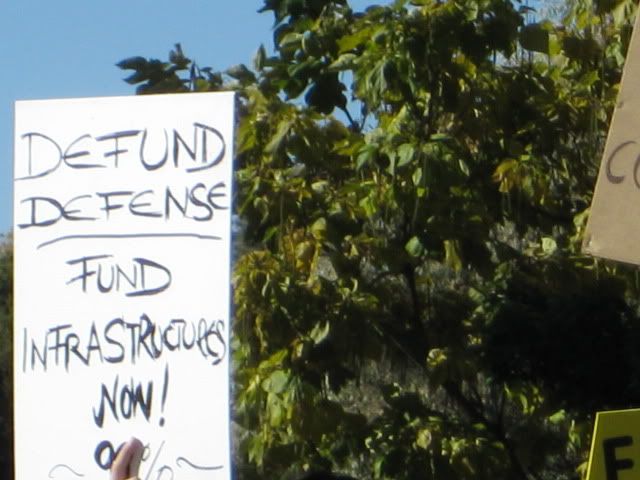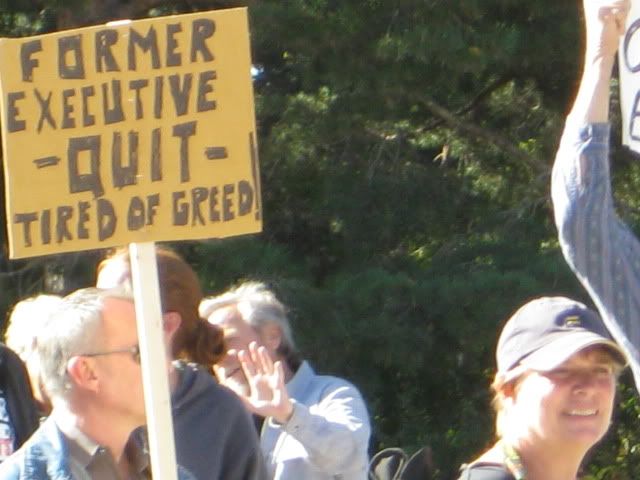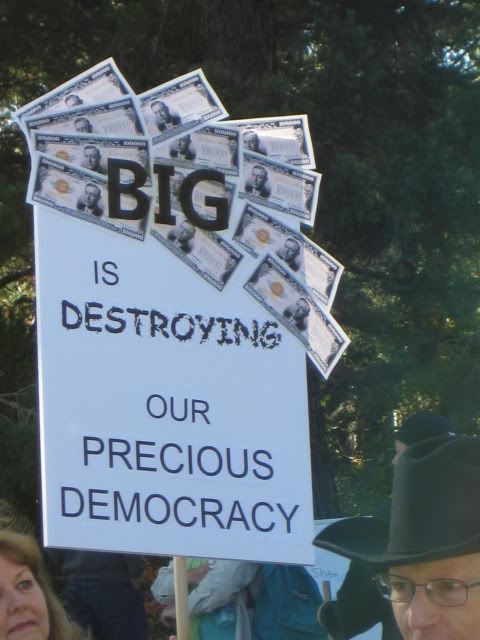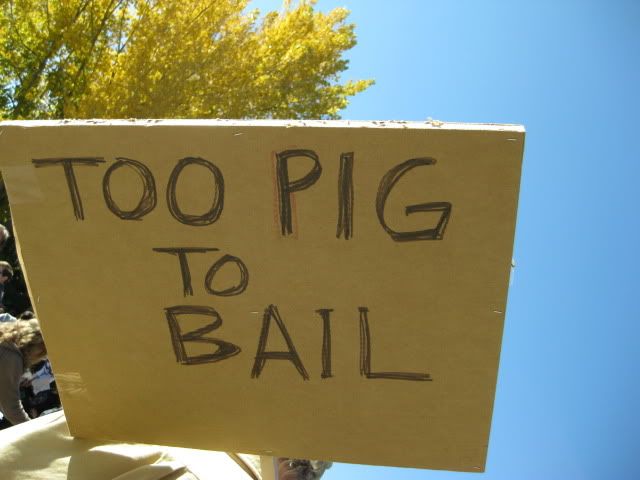 More videographers and press it seemed.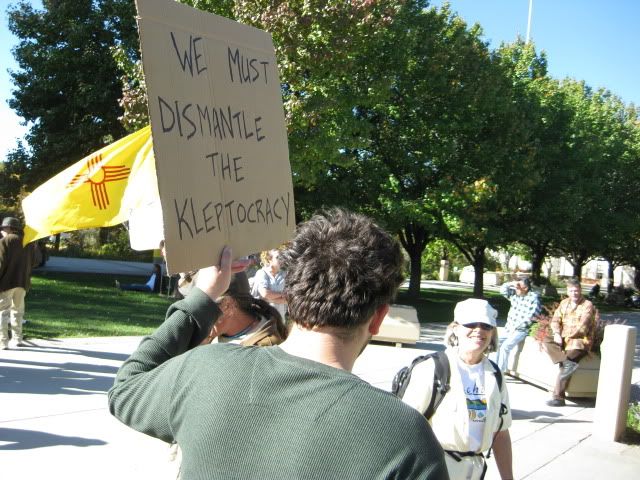 Lots of great signs.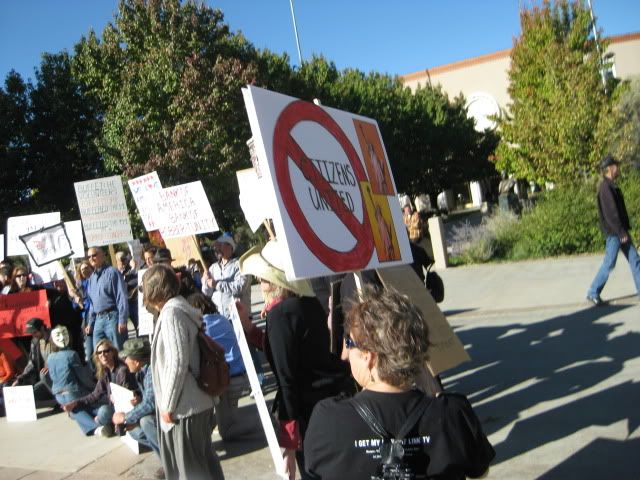 Overheard some people discussing whether or not to get arrested.
New Encampment:
Friday night some people had begun camping at a beautiful new location after having to move from private land last Saturday:
Railyard Park.
First GA in the new Railyard camp minutes up now on Facebook:
Occupy Santa Fe Facebook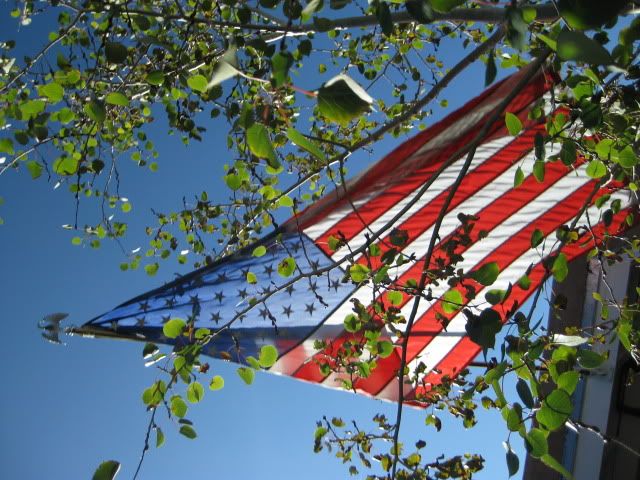 More info:
Occupy Together Santa Fe Community Meetup Page