Just a short diary about my visit today to Occupy Pittsburgh.
http://www.occupypittsburgh.org/
https:/www.facebook.com#!/OccupyPGH
It was a beautiful day in Pittsburgh today...warmed up quite a bit from last night when temperatures plummeted into the low 30s. I have too many obligations to be able to camp at the site, but decided to take some supplies down to the good people who are able to do so - to thank them and to support them. One protestor said the Occupy Pittsburgh camp is growing. It started out with just 6 tents, but now has at least 250 occupiers!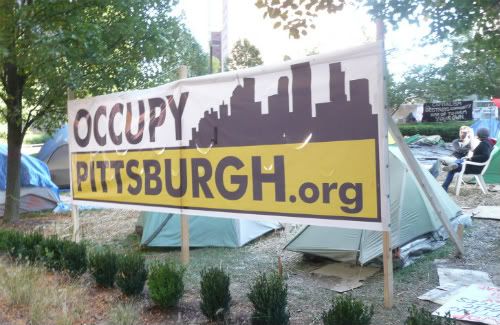 I talked a friend into coming along with me. We started at the food tent where she donated dozens of chocolate chip cookies and I donated hot dogs and buns and Halloween candy! The lovely young woman who took our donations:
I asked her how things were going with the Pittsburgh police. She said things were very peaceful and reported that at least one policeman who was sitting down in the square with the protestors refused an offer of coffee, but said that he was 100% behind the protestors and in solidarity with them.
I also brought hats, gloves, socks, and those hand and feet-warmers. They seemed fairly organized. A specific tent was set up to receive clothing and sleeping supplies donations. The gentleman organizing that was asking for women's jeans and underthings! Seems like another trip will be in order shortly!
The library: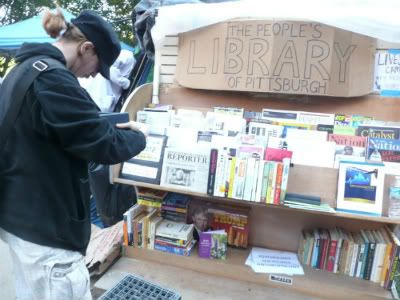 One of the "streets" at Occupy Pittsburgh...supply tent to the right:

I also brought along some poster paints and paintbrush. There were some great signs.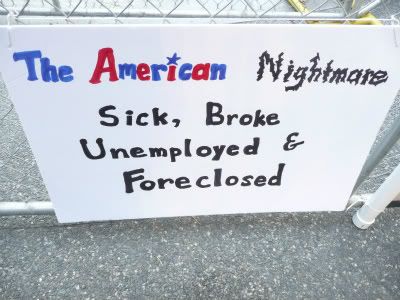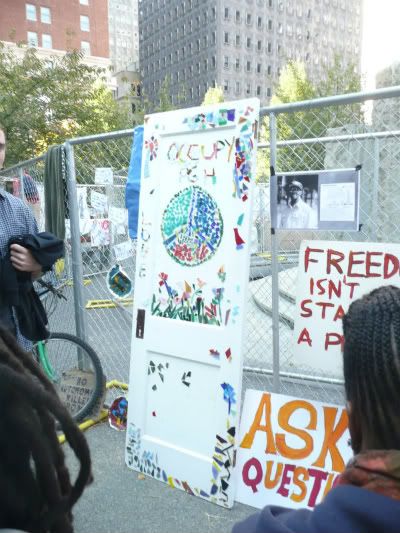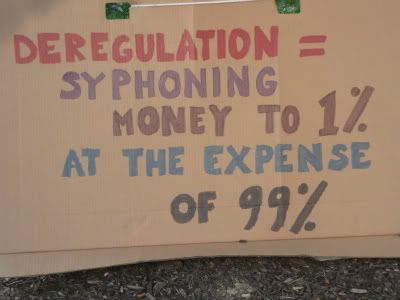 At the time of our visit, there didn't seem to be any organized events. This relaxed group was playing the didgeridoo and the young man on the right was teaching the group how to do throat-singing.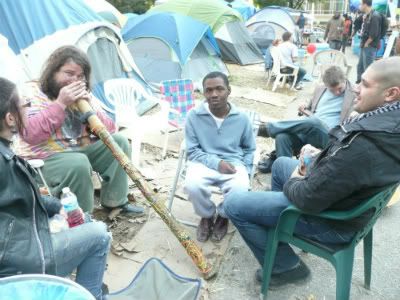 About a dozen folks stood on the corner with signs and dogs. My friend was interviewed by an independent news person.
Occupy Pittsburgh is fairly peaceful at least so far. Let's hope we can make a lot more hash marks on this sign!