And if you're not careful, in some states, simply taping law-enforcement officers carrying out their law-enforcement duties, can land you in prison ...

Chicago Police: Tape Us, Get Sentenced to 15 Years in Prison
by Jason Mick, dailytech.com, Blog -- Jan 24, 2011
[...]
Christopher Drew, a 60-year-old artist and teacher living in Chicago, is facing the charge after audio taping a conversation he had with the police. In an interview with The New York Times, he remarks on his potential 15 years of hard prison time, "That's one step below attempted murder."

He adds, "Before they arrested me for it. I didn't even know there was a law about eavesdropping. I wasn't trying to sue anybody. I just wanted somebody to know what had happened to me."

He is not alone. Other Chicago residents, including Tiawanda Moore, a 20-year-old former stripper, face similar charges. They all have one thing in common -- their charges follow audio taping conversations with police. The law is seldom applied in other situations -- in fact, most don't even know it exists. [...]
Turns out, what you don't know -- can hurt you ... Beware, you well-armed citizens out there.



In other states, they will tolerate you carrying in a weapon into the state's Capitol
-- but bring Cameras into those hallowed government halls, to document the proceedings? and No way! No how!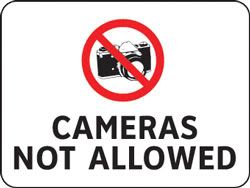 Cameras are dangerous! don't you know ... especially in Scott Walker's America ...

Wisconsin to Allow Concealed Guns in State Assembly…But not Cameras or Signs
AllGov.com -- Oct 31, 2011

Apparently, the government of the state of Wisconsin believes that the lens is mightier than the bullet. Having approved a new law allowing residents to carry concealed weapons beginning November 1, Wisconsin Governor Scott Walker is now working on a policy to allow visitors to bring their handguns into the state Capitol.
[...]

In the state Assembly, weapons will be allowed in the Assembly chambers and in viewing galleries. But visitors will be barred from using still cameras and video cameras. And they can be arrested for holding up signs. [...]

Of course, in the hands of the "proper authorities",
-- NOT ALL Cameras are dangerous ... especially IF they are being used to watch US ... in those authorized cases, it's A-OK.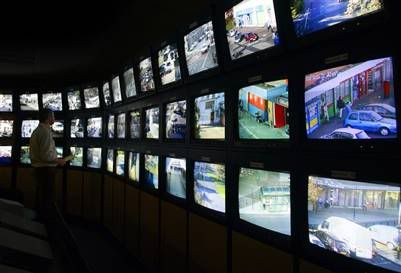 An estimated 1.8 million faces processed through DMV facial recognition
by Jacob Szeto, Salem-News.com -- Nov 23, 2011

(PORTLAND Oregon Capitol News) - Smile, it confuses the cameras. No, really it does. That is why the next time you get your picture taken at the Department of Motor Vehicles (DMV), you will be instructed to do just the opposite.

In the fall of 2008, the Department of Motor Vehicles started using facial recognition software to tag biometric data to each person who is issued a DMV I.D.

Pairing biometric data with Oregonians' faces is now a DMV requirement to help battle identity theft. The requirement was part of a package of bills passed in 2005 to stem meth use in Oregon.

The system was mandated to start in 2008 and since has taken biometric data from approximately 1.8 million Oregonians. [...]
"You have a massive database of people that have done nothing wrong being searched for a tiny percentage who have."
-- ACLU Executive Director David Fidanque

If they outlaw cameras from being used by the public, in public places, one question will then remain,
-- Who can we count on, to watch the Watchers?

Big Brother? ... Scott Walker? ... the UC Davis Police?
Yeah right!