Yup, I know how it is. We all want to do the glamorous Black Friday shopping, and brag on what great deals we got. I almost did it myself today.
However, there are times when you actually have to buy the things that make your home run. With the holiday season, your vacuum needs to be one of those things. You don't want your visitors tripping over the dog (or cat) hair dust bunnies, do you?
Enter New 2 You Vacuums.
What do we do? Well, we comb the area for used vacuums, and then we take the good parts from them. Each part is tested, disassembled, cleaned (usually washed in soapy water - even the motors!) and then reassembled as needed & tested again. Though we generally don't take returns per se, due to some bad experiences, we do stand behind what we sell. If it's bad, we'll make it right.
So if you have a Kirby, Electrolux, Kenmore, Rainbow, or other quality vacuum that needs a little something, please take a look at our store to see if we have what you might need. If you don't see it there, email us, either through eBay or through the KosMail system here. We'll try to get it for you.
Along with our vacuums, you'll see handmade watchbands. We sell them both on eBay and Artfire. These bands are tuff biker style bands. Some have said they have the vintage look of the Vietnam war era.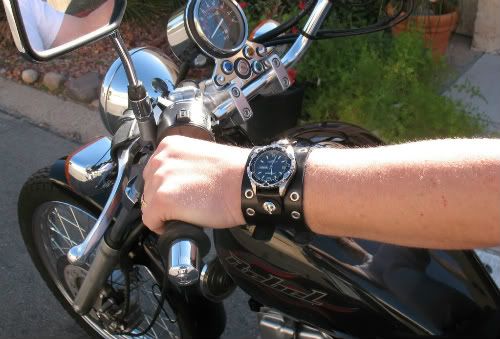 I also hand spin my own yarn, which I then list for sale. If you have a special desire for yarn in a specific color and/or fiber, please let me know and I will do my best to accommodate your needs. You'll sometimes see some handknit, handwoven, or crocheted items for sale, too.
Here are a couple of examples of yarn I've spun: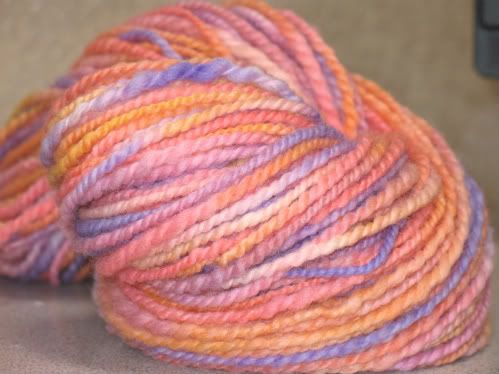 Thanks for visiting! And Happy Holidays from Rich and Trish.