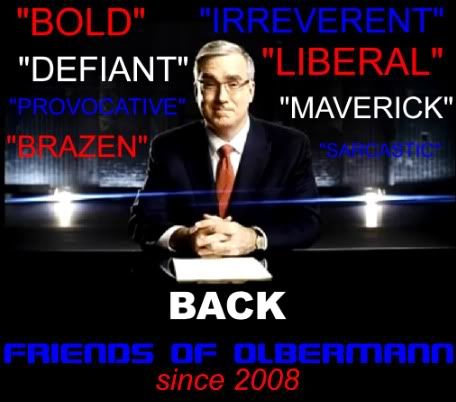 Well, there's a little more joy in Mudvill...er...uh...Indianapolis today - not that I give a rat's hiney hole! ;D I'm on vacation!! :D
After trashing my local "NFL team," I'm now going to speak ill of the dead, but I don't care; he deserves it.
To briefly remind of diary "house keeping" issues for this week, since I'm only diarying through Thursday, the Countdown holiday/Christmas/Whatever - the - Spark - You - Feel - Like - Celebrating par - tay will be Thursday evening; eats & treats will be in abundance - probably music, too! :D
Let's move to "this day in history." On this date in 1843, Charles Dickens' Yuletide tale, A Christmas Carol, was first published in Britain. If the GOBP has its way, we'll be back to increasing prisons & workhouses to decrease the surplus population! Sir Patrick Stewart's one - man version of this is just the knees of the bee.
Since the history cupboard's a little bare, I'll throw in a bit of seasonal tuneage. :D
Let's Countdown!
Gee, why am I not surprised Mr. Keith showed the Team America clip? He got into my diary draft AGAIN! :) Hello? Keith must have a tie - required gig after the show.
#5 "Paul Position" AKA "The Great Decline" - Depending on which 3 polls you see, you see 3 different MENSA members at the top - either Mittens, Newtie, or Rep. Ronnie the Paul! HELLO?! No way is Ron Paul gonna get the nomination, though - no sparkin' way. The GOBP establishment won't permit it. Newt's political fortunes appear to be taking a dive. Mittens got the endorsement from IA' biggest newspaper; flip - flopping not an issue apparently. Mittens is doing quite well in NH. Newt's ready to defy SCOTUS rulings he doesn't like & to send federal marshals to judges' houses. Can the rest of us defy SCOTUS rulings we don't like, too? I'd like to get rid of that darn Citizens United altogether. ;D While Newt's still claiming the high road as far as not "going negative," the little Mrs. has made so such promise. Is there another Tiffany's gift in her future? Bat$hit Bachmann got schooled at another meet & greet event. Ya' know, you think she'd stop showing up at those after awhile, but I hope she doesn't. :D $aint $arah from Wasilla might jump in?! HA! :D Ken Vogel gets to comment on Newt's latests fortunes - or lack thereof. He's had his turn at the "not Mittens," he's got few funds, he's got little campaign structure, etc. There have been a whole mess of anti - Newt ads in IA, and he's got no money to counteract them. Mittens is still getting coin from Bain Capitol. Oh well, that doesn't surprise me much. Most folk get severance packages from places of employment. Mr. Ken thinks $aint $arah from Wasilla misses the spotlight. ;D That's probably the only reason why she's dropping hints at her rearing her ugly rear in politics. He also commented that 1 thing that Rep. Paul can't be accused of is flip - flopping, and the IA campaign organization has been pretty damn stellar. That's why he's doing so well in some IA polls. However, Mr. Ken, too, doesn't see Rep. Paul getting the nomination.
#4 "Don't Speak" AKA "Revolting" - On the House side of Capitol Hill, Speaker Sobber's arranged 3 votes between about this time & the wee hours of tomorrow morning concerning the payroll tax holiday approved by the Senate over the weekend. He's been signaling most of the day the thing won't survive in the House, and I think Senator Reid's said the Senate ain't coming back. Speaker Sobber wants a 1 - year extension; he also caved in to tea bagger pressure to be against something he was for just a few days ago. Speaker Sobber's William Wallace? Does Speaker Sobber know what became of William Wallace?? Rep. Eric Cantor's whining about what Senator Reid had to say. Senators Nude Cosmo & Richard Lugar (1 of mine - Lugar NOT Nude Cosmo!) both expressed their displeasure at their House counterparts. Senator Chris Coons gets payroll tax holiday in & out duty. He is not a happy camper. The upcoming votes in the House will be to concur with the agreement, which they apparently won't, to demand the Senate come back to town for a conference committee, and a "sense of the House" vote for a 1 - year extension as opposed to a 2 - month extension. Senator Coons thinks House Dems will be able to get enough GOBP votes to put the kibosh on all this $hit within the 1st vote. Unemployment benefits & Medicare reimbursements will also be affected. Senator Coons is not expecting to go back to DC on this issue. He wasn't happy about the inclusion of the Keystone Pipeline decision in what was voted on over the weekend, but, apparently, the other riders & options were even worse.
Michelle O'Callahan was a make - up person for FNIA, David Letterman, etc. THAT'S why Keith's dressed up; he went to a funeral this morning.
#3 "Bradley Manning Trial" - Private Bradley Manning spent his birthday in court over this past weekend. His defense team began their defense by questioning the chain of command in his case. Private Manning was first accused of "gender confusion" & cracking under the pressure of DADT. Today, the nature of the computer records for which Private Manning had access was the matter at hand. Daniel Ellsberg was kicked out of the hearing. Lt. Dan Choi was booted out, too. And, here's Lt. Dan Choi. He was handcuffed but never really told why he was handcuffed. He called what's happening to Private Manning "a show trial." Lt. Choi addressed the issue of the "judge" in this case. THAT'S what bothers me the most about this hearing to this point. I absolutely cannot see how the judge in this case can claim to be non - biased when his "day job" when he's not National Guarding is with the very DOJ that's investigating WikiLeaks.
WPITW - Keith likes today's "honorees" more than Kim Jung Il?! Golly! If I was 1 of them, I'm not sure I'd take that as a compliment. ;D Gov. Paul LePage made the line - up for making Maine the least - friendly business state in the union. Bat$hit Bachmann fibbed about someone saying she was telling the truth. Cut her some slack; she's getting schooled at meet & greets and by kids, too! :D Ted Nugent had some lovely things to say about Occupy protestors.
#1 "Kim Jong, the Dictator's Dead" AKA "Kim Jong - Dead" - Only the citizens of North Korea are mourning Kim Jung Il, and they are being forced to mourn him. OOOOOoooooo! Can I demand y'all refer to me as "Ever Vicious, Iron - Willed Commander"?! I'll take that over Countdown diary goddess! :D Frank Conniff gets Kim Jong Il duty.