OMG, OMG--I woke up this morning to an email that an anonymous benefactor had bought me a lifetime subscription to this place! I'm so excited that I look kind of like this right now: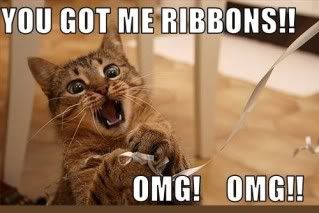 You've made my day, and helped me end the year on a bright spot. 2011 hasn't been the best year for me--not horrible, just not great, a year where I'm doing some serious budget cutting to make ends meet. As much as I wanted a lifetime subscription, I just couldn't swing it without your help.
Thank you, thank you, thank you--may your generosity come back to you 1000-fold.