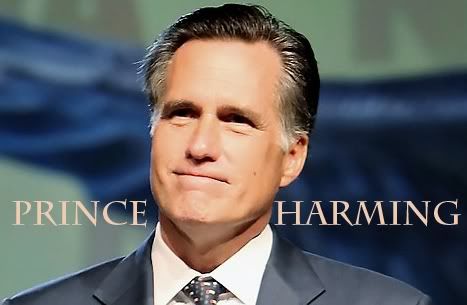 Gordon Gekko was a crook. People forget that.
Mention "Gordon Gekko" and people think of the "Greed is Good" speech from early in the movie Wall Street, which celebrates its 25th anniversary this year.
I am not a destroyer of companies. I am a liberator of them! The point is, ladies and gentleman, that greed, for lack of a better word, is good. Greed is right, greed works. Greed clarifies, cuts through, and captures the essence of the evolutionary spirit. Greed, in all of its forms; greed for life, for money, for love, knowledge has marked the upward surge of mankind. And greed, you mark my words, will not only save Teldar Paper, but that other malfunctioning corporation called the USA.
To many on the left, this speech is self-evidently loathsome. Don't believe that it's self-evident.
Greed -- like fear, like anger, like love -- has its place in a society and in an economy. It's a given within human nature, part of the terrain on which we journey. We can figure out ways to constrain its excesses -- and we should. That's what the debate over regulatory capitalism and a social safety net are about: allowing greed to work for us without dominating and dividing us.
I disagree with the unyielding and simplistic ideology expressed so fervently here, but I know that many, many Americans won't consider it loathsome. It is a distillation of the intellectual foundation for capitalism, for competition, for "creative destruction." It has a strong intellectual pedigree ranging from economics to biology; it demands to be taken seriously. Disagree with it, refute it, refine it, fine -- but don't fail to ignore its power. When you attack the "greed is good" speech, you attack rapacious capitalism at the peak of its potency, at its most suave and persuasive.
That's not only bad strategically, but unnecessary. We can agree that greed has its place in theory -- but then point to its nastier place in practice.
The best criticism of the speech is that, without a counter and effective check by society, greed doesn't stop at being mere greed. It turns into thirst for political power, the desire to fix the game and make sure it stays fixed, the desire to suppress and consume the supposedly "weak." Greed, left to its own devices, turns into criminality.
Did people watch Wall Street all the way to the end?
Here's the "greed is good" speech.
I hate to spoil the movie for anyone, but you have had 25 years to watch it by now. It turns out that Gordon Gekko is engaged in insider trading and stock manipulation. Greed doesn't stay constrained. Greed is like heat -- it makes the engine run, but at some point it can also melt the engine.
This leads to a delicious downfall, of course (need I warn about spoilers?):
And while I can't find video of it, it leads to this final confrontation ...
Gordon Gekko: [meeting alone together in Central Park] Hiya, Buddy.

Bud Fox: [nods as the both walk up to face one another] Gordon.

Gordon Gekko: [with a smirk on his face] Sand bagged me on Bluestar huh? I guess you think you taught the teacher a lesson that the tail can wag the dog huh? Well let me clue you in, pal. The ice is melting right underneath your feet.

[punches Bud and grabs him by the coattails]

Gordon Gekko: Did you think you could've gotten this far this fast with anyone else, huh? That you'd be out there dicking someone like Darien? No. You'd still be cold calling widows and dentists tryin' to sell 'em 20 shares of some dog shit stock. I took you in.

[hits him again]

Gordon Gekko: A NOBODY!

[and again]

Gordon Gekko: I opened the doors for you! Showed you how the system works! The value of information! How to get it! Fulham oil! Brant resources! Geodynamics! And this is how you fucking pay me back you COCKROACH?

[hits him once again and Bud falls to the ground]
... which is of course secretly being recorded, landing Gekko in prison and landing Martin Sheen the opportunity to give a jaunty, fatherly "well, a little time in prison will probably be good for you" speech to his son.
When people say that Mitt Romney reminds them of Gordon Gekko, they're thinking of the "Greed is Good" speech. But that's not all there is to the movie. When you compare someone to Gordon Gekko, you have to watch all the way through to the end. Greed turns out not to be good because greed turns out not to be controlled.
One can imagine Romney giving the "greed is good" speech. One could even imagine him, in his candid and private moments, saying the likes of this:
The richest one percent of this country owns half our country's wealth, five trillion dollars. One third of that comes from hard work, two thirds comes from inheritance, interest on interest accumulating to widows and idiot sons and what I do, stock and real estate speculation. It's bullshit. You got ninety percent of the American public out there with little or no net worth. I create nothing. I own. We make the rules, pal. The news, war, peace, famine, upheaval, the price per paper clip. We pick that rabbit out of the hat while everybody sits out there wondering how the hell we did it. Now you're not naive enough to think we're living in a democracy, are you buddy? It's the free market. And you're a part of it. You've got that killer instinct. Stick around pal, I've still got a lot to teach you.
And one can even imagine Romney avoiding Gekko's fate. The difference between Mitt Romney and Gordon Gekko (aside from comfort in one's own skin) is that Romney -- a prince of his country and of his church -- had the clout and legal firepower to make sure that his harmful schemes were technically legal -- so far as we know.
I don't think that Mitt Romney will ever go to jail for his similarities with Gordon Gekko. But those similarities will be enough to keep him from the Presidency. People may be titillated by a good speech, but by the end they don't root for the villain.