Income inequality. Class warfare.
...That makes Mr. Romney and his party vulnerable, as he clearly knows. He said on Wednesday that issues of wealth distribution should be discussed only "in quiet rooms." And he accused the president of using an "envy-oriented, attack-oriented" approach, "entirely inconsistent with the concept of one nation under God."

Mr. Romney's image of a country where workers have nothing but admiration for benevolent, job-creating capitalists (and no one is so impolite as to mention jobs destroyed) bears very little relationship to reality. But his suggestion that it is un-American to talk about rising populist resentment is self-serving and hypocritical. Republicans, in particular, have eagerly stoked such resentments against minorities and the poor...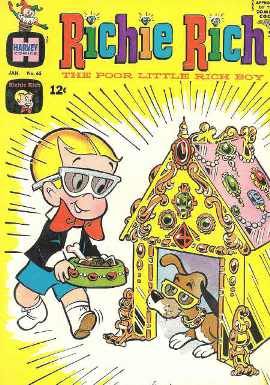 So says the New York Times in a rather scathing editorial today that's directed at the ruling class in general, but Mitt Romney and his "ya'll just envy me" attitude in particular.
To avoid the risk of violating fair use guidelines (and to get you to click through), I won't include the paragraph that follows my citation above. Go read it yourself. Suffice it to say that the New York Times editorial board does manage to fit some historical perspective into Romney's "envy" gaffe. Today's editorial all but concludes:
"It's only class warfare when the 99% fight back."
Kinda true when you think about it. Any war requires two (or more) sides to the conflict. Unilateral oppression of the working class is not "war" in the classic sense. It's simply oppression of the village citizens and pillaging of the village resources for use by the elite class. That's where we are (or more correctly, where we have been).
It's been said many times over the past few months that the Occupy movement has substantially changed the national narrative, and that yes, the 99% is finally pushing back. Once the 99% began understanding and pushing back in numbers that attracted some media attention, this resistance did become a class war. The problem is, and has been, that the elites hold the heavy weaponry (in terms of armament), the propaganda Wurlitzer, and the financial levers. Nothing's changed in that respect.
Yet.
Make no mistake about it. The "class envy" spin that the GOP has rolled out in the past week is Frank Luntz-approved (if Luntz didn't develop it himself). But if Luntz did put the "envy" spin together, I think he overreached this time.
When the NYT editorial board notices and deigns to actually write about Mitt Romney pooh-poohing the vast majority of us, even more than 99%, of having Richie Rich envy, Newt's resurgence in South Carolina starts to make a little sense. Mitt's elitism might play in New England, but it really isn't going to play in the South.
And the further we get into 2012, the less that it's going to play anywhere in the U.S. of A.
Stock up on Xanax, Scotch, and the goodwill of your neighbors.
You ain't seen nothin' yet.