Our kids need to know more about the movement than MLK
Commentary by Black Kos Editor Denise Oliver-Velez
We all have strong feelings about the legacy left by Dr. Martin Luther King Jr. We honor him with a day in his name, he is now the central focus of a monument on the mall. We all can at least quote some lines about a dream, that he made famous.
But for those of us who are still living-who participated in what has come to be known as The Civil Rights Movement, which in reality started during the time of Reconstruction, and still continues-that is just not enough.
One day in the not so very distant future, the witnesses and participants will be dead and buried. If the history is already censored and buried while we live, what hope for the future?
This article in the Augusta Chronicle caught my eye:
Many states don't require civil rights lessons in schools, study says
As Martin Luther King Jr.'s birthday approaches, many American youth lack adequate knowledge of his role, and that of many others, in the civil rights movement.According to a 2011 report by the Southern Poverty Law Center in Mont­gomery, Ala., on civil rights educational standards and curriculum, most states earned a D or F, with 35 states receiving an F because their standards required little or no mention of the civil rights movement.

Only three states earned an A: Alabama, Florida and New York.

Georgia, Illinois and South Carolina were the only states to earn a B, along with the District of Columbia, and six states received a C.

The study found that the farther a state is from the South, and the smaller that state's black population, the less attention paid to the civil rights movement. Most states viewed the civil rights movement as a regional matter or a topic of interest for black students rather than significant events in national history. Only 34 states and the District of Columbia required study of the civil rights movement as part of the state-mandated standards or curriculum.
I teach in one of the states that got an A. This is depressing, since I know how woefully ignorant my students at the state university are about this history. I cannot begin to imagine what it is like in states where this history gets short shrift- or is not really taught at all.
The study is something we all should read. More importantly, it is something many of us can decide to take action on - both in our own families and by making it our business as activists to get engaged with local school boards, and state boards of education.
The Forward by Julie Bond is important.
I began teaching civil rights history some years ago at some of the nation's most prestigious colleges and universities. Fearful that I might be 'speaking down' to my students, I gave them a brief quiz when the first class gathered. The results showed me that my fears were misplaced. None could tell me who George Wallace, the segregationist governor of Alabama, was. One thought he was a CBS newsman who had covered the Vietnam War. They knew sanitized versions of the lives and struggles of Martin Luther King Jr. and Rosa Parks, but nothing of their real stories.

Mrs. Parks was still alive and the civil rights movement was closer in time to these young people's lives then, but the stories of bravery and sacrifice in the movement for civil rights were absent from their memories and their high school curricula. "My teacher didn't have time to get to it," they told me. "The semester ended too soon." During my long teaching career, little has changed.

Part of the problem is revealed in this report. The civil rights movement is given short shrift in the educational standards that guide what students learn. Although Southern states generally do a better job teaching the movement than the rest of the country, they have little to brag about. At the University of Virginia, my students are often outraged to learn that they have never been taught about events in their own hometowns.

An educated populace must be taught basics about American history. One of these basics is the civil rights movement, a nonviolent revolution as important as the first American Revolution. It is a history that continues to shape the America we all live in today. As James Baldwin taught us, "History does not refer merely, or even principally, to the past. On the contrary, the great force of history comes from the fact that we carry it with us, are unconsciously controlled by it in many ways, and history is literally present in all that we do."
Please read the full report Teaching Tolerance, linked here.
This graphic illustrates the problem: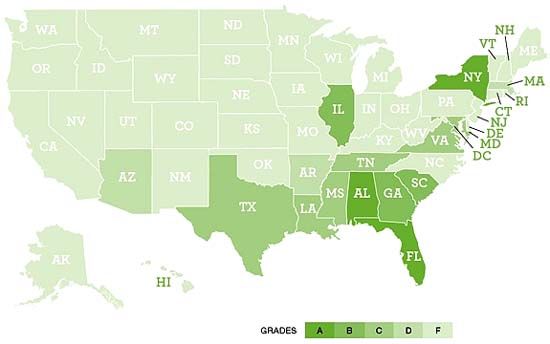 It is up to us to be a part of the solution.
Key in all of this are what states actually require students to learn

In general, state requirements are few and scattered. Even when states agree about the need to teach the civil rights movement, they do not agree about the essential knowledge needed to understand the movement.

Specific requirements from state mandates

Ranked by frequency
Brown v. Board of Education 19
Martin Luther King Jr. 18
1964 Civil Rights Act 14
Freedom Rides 12
1965 Voting Rights Act 11
Malcolm X 11
March on Washington 11
Rosa Parks 12
Little Rock 9
Sit-ins 9
Tactics 9
Montgomery Bus Boycott 8
Armed forces desegregation 7
Black Power 7
NAACP 7
Nonviolence 7
Birmingham bombings 6
Black Panthers 6
Jim Crow 6
Thurgood Marshall 6
1968 Civil Rights Act 5
24th amendment 5
CORE 5
Dixiecrats 5
Regents of the University of California v. Bakke 5
SCLC 5
SNCC 5
Stokely Carmichael 5
A. Philip Randolph 4
Civil disobedience 4
Mississippi summer 4
Selma-to-Montgomery March 4
1957 Civil Rights Act 3
de facto 3
de jure 3
George Wallace 3
Jackie Robinson 3
James Meredith 3
Literacy tests 3
Medgar Evers 3
Poll taxes 3
Watts, other urban uprisings 3
Briggs v. Elliot 2
Fannie Lou Hamer 2
Lester Maddox 2
Robert F. Kennedy 2
Voter registration 2
1965 ESEA 1
A.G. Gaston 1
Al Gore Sr. 1
Albany Movement 1
Andrew Young 1
Autherine Lucy 1
Bobby Seale 1
Bull Connor 1
Children's March 1
Clinton HS 1
Constance Baker Motley 1
Fred Shuttlesworth 1
H. Rap Brown 1
Hamilton Holmes 1
Harry & Henrietta Moore 1
Harry F. Byrd 1
Huey Newton 1
James Farmer 1
Jesse Jackson 1
John Patterson 1
Kerner Commission 1
Ku Klux Klan 1
Maynard Jackson 1
MFDP 1
Oliver Hill 1
Orval Faubus 1
Robert Williams 1
Roy Wilkins 1
Ruby Bridges 1
S.B. Fuller 1
Sibley Commission 1
Sweatt v. Painter 1
T.R.M. Howard 1
Tallahassee bus boycotts 1
Just for fun - why not test yourself?
This is a quiz developed for grades 9-12.
Take our short, 15-question quiz, and see how much you know about the people, events and characteristics of the modern civil rights movement.

Here's a chance to find out what you know about the civil rights movement.

The questions test for broad understanding of the civil rights movement, such as a well-educated high school student should have. The questions are adapted from items that have appeared on end-of-course tests for high school students in states like Texas, New York, Georgia and California.
How well did you do?
I give my thanks as always to the Southern Poverty Law Center, who could always use a donation.

~~~~~~~~~~~~~~~~~~~~~~~~~~~~~~~~~~~~~~~~~~~~~~~~~~~
News by dopper0189, Black Kos Managing Editor
~~~~~~~~~~~~~~~~~~~~~~~~~~~~~~~~~~~~~~~~~~~~~~~~~~~



~~~~~~~~~~~~~~~~~~~~~~~~~~~~~~~~~~~~~~~~~~~~~~~~~~~
Anyone who has spent any significant time in the Caribbean or Latin America knows what increased inequality looks like. A look at the lives of plenty in the land of the poor.. Foreign Policy Magazine: Haiti's 1%
-------------------------------------------------------------------------------

Is there a story about Haiti that doesn't mention the Caribbean nation's dubious honor of being "the poorest country in the Western Hemisphere"? Few have ever heard about Haiti's wealthy elite, most of whom came to the island from France, Lebanon, Syria, Germany, or Jamaica at the beginning of the last century -- families that chose to invest in a country where nothing seems to endure.
Despite, but sometimes thanks to, the absence of a functioning government, rich Haitians have prospered mainly in the import-export business. One percent of Haitians control 50 percent of the country's economy, and its top 500 taxpayers generate 80 percent of its tax revenues. They are also active in the textile industry, where they subcontract for American multinationals, as well as in construction and agriculture. But wealth doesn't buy love. Writer Lyonel Trouillot famously labeled the local bourgeoisie as the "Most Repugnant Elite" for reducing Haiti, known as the "Pearl of the Antilles" when it was a French colony, to a state of abject poverty.
In these impenetrable homes nestled in the hills overlooking Port-au-Prince, huge parties are held around swimming pools and in ritzy hotels, gyms, and salons. Here's an intimate look at Haiti's 1 percent.


Above, businessman Gregory Brandt. Involved in the soap and oil sector, he is president of the Franco-Haitian Chamber of Commerce. "My children studied abroad, but they chose to come back to Haiti, despite the situation. It is my greatest source of pride."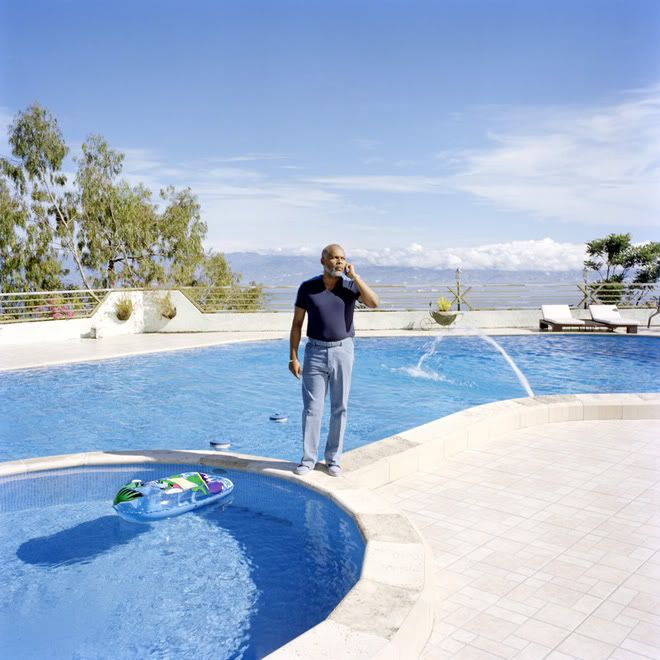 Eric Jean-Baptiste, owner of Père Eternel, Haiti's second-biggest lottery. He's a larger-than-life, self-styled entrepreneur from the Haitian middle class. Today there is not a block in the capital of Port-au-Prince or the entire country that does not have at least two or three lottery stands. The son of a leader in President François "Papa Doc" Duvalier's feared paramilitary force, the Tonton Macoutes, Jean-Baptiste has utter contempt for the mulatto elite that rules the core of the Haitian economy.
Marc-Antoine Acra runs, with his extended family, Acra Industries, an industrial group that manufactures metal sheeting for construction, paper and plastic bags, and plastic plumbing pipes. They are also the country's biggest importer of rice and sugar. He walks with his daughter at his estate above Port-au-Prince; his family purchased the surrounding land to ensure the view is not marred by construction.
-------------------------------------------------------------------------------
Oprah Winfrey said the first students to graduate from her academy for underprivileged South African girls were "free to soar," during a graduation speech Saturday. New York Post: First students graduate from Oprah's school for underprivileged girls in South Africa
-------------------------------------------------------------------------------

Winfrey also praised the teachers, administrators, social workers, psychologists and family members she said had ensured the students succeeded. Since the school opened five years ago, Winfrey said she has learned it takes a team to support students, especially those who have experienced the poverty and personal trauma that define so many South African lives.
Winfrey said she sees the students as her daughters, and listed the blows they have experienced: "Divorce. Violence. Molestation. The loss of one parent. The loss of another parent. Sorrow. Sadness. Grief."
The first class to graduate from the school overcame adversity to see 72 of the 75 original members graduate. All 72 are headed to universities in South Africa and the United States. Across South Africa, more than half a million members of the class of 2011 disappeared before the 496,000 remaining took their final exams, and only a quarter of those who graduated did well enough to qualify for university study, according to government figures.
"I'm one proud momma today," Winfrey said Saturday.
Winfrey, among the wealthiest women in the world, spent $40 million to build the school, giving it facilities many South African universities might envy. But she said the school's success was owed to teachers who came early and stayed late, social workers like one who traveled hundreds of miles (kilometers) to rescue a student who had encountered violence during a visit home, parents who instilled discipline despite difficult home lives.
Winfrey asked staff and family members to stand for applause during the ceremony.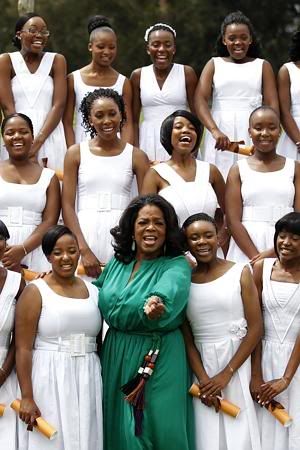 REUTERS
Oprah Winfrey with students during the school's first graduation ceremony at the Oprah Winfrey Leadership for Girls at Henley-on-Klip, outside Johannesburg.
~~~~~~~~~~~~~~~~~~~~~~~~~~~~~~~~~~~~~~~~~~~~~~~~~~~


~~~~~~~~~~~~~~~~~~~~~~~~~~~~~~~~~~~~~~~~~~~~~~~~~~~
Slate has excepts from Life magazines look back at this tragic day in America's history. Slate: The Shooting of MLK: A Hidden History
---------------------------------------------------------------------------------
On April 4, 1968, LIFE photographer Henry Groskinsky, on assignment in Alabama, learned that Martin Luther King, Jr. had been shot at the Lorraine Motel in Memphis. He raced to the scene and incredibly obtained unfettered access to the hotel grounds, King's room, and the surrounding area. For reasons that have been lost in the intervening years, the photographs taken that night and the next day were never published. LIFE asked Groskinsky, now 77, to look back on that night 44 years ago and recall what it felt like to chronicle one of the most somber days in American history.


Stunned, silent members of the Southern Christian Leadership Conference in King's room, including Andrew Young, far left, under a table lamp, and civil rights leader Reverend Ralph Abernathy, seated in the middle on the far bed. "I was very discreet. I shot just enough to document what was going on.

--------------------------------------------------------------------------
A historic black church in northwest Atlanta was saved by the help of the Occupy Atlanta movement. The Root: Occupy Atlanta Helps Save Historic Black Church
---------------------------------------------------------------------------

Higher Ground Empowerment Center, a church opened in 1903, is part of Atlanta's Vine City, which has been economically battered over the last few years.
The church, which not only gives out food and clothing to those in need but also runs tutoring programs, took out a substantial loan in 2008 to cover damage from a tornado that struck the area. HGEC struggled so much in the last few years, with dwindling membership the main culprit, that it was unable to make the payments. It attempted to refinance with BB&T, but the bank refused and threatened to evict the church in less than seven days last week if it didn't come up with the money.
When the bank threatened the church, HGEC's Pastor Dexter Johnson called up Occupy Atlanta for help. Activists then set up camp outside the site, and a day later, BB&T went back on its scheduled eviction and agreed to negotiate with the bank. Protesters said that they will not leave the site until a deal is reached.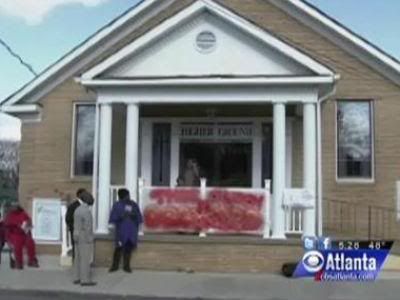 --------------------------------------------------------------------------
Great NYT story passed on to me by Black Kos member Ian Reifowitz New York Times: Emlen Tunnell: The Giants' Greatest Packer
--------------------------------------------------------------------------

Emlen Tunnell, a star defender for the glittering, magnetic Giants, had been summoned to Green Bay. It was 1959, and the new Packers coach, Vince Lombardi, traded for Tunnell, ending his run of 11 record-setting seasons in New York.
A longtime Giants assistant, Lombardi was plotting a thorny overhaul of the bumbling Packers and needed allies from his roots. Tunnell, a dynamic safety and a Manhattan fixture in the golden era of New York sports, gamely made the trip halfway across the country to northeastern Wisconsin.
On arrival in his new home, Tunnell was told he had just doubled the black population in Green Bay. The city's other African-American, Tunnell heard, was the shoeshine man at the Hotel Northland.
"Well, I'll live there, then," Tunnell said.
And so he did. Lombardi paid the rent, which seemed well worth it to ensure Tunnell's contentment.
Tunnell, then 34, was brought to Green Bay to help instill the tenacious Giants defensive philosophy in the Packers, to school them in the confrontational ways of their new coach and, not insignificant, to make it possible for Lombardi to entice more African-American players to nearly all-white Green Bay.
And how did Lombardi know Tunnell could handle all that? Because Tunnell had performed many of the same duties for the Giants, beginning in 1948, when he was the first black player to suit up for them — and then, in a game against the Packers, intercepted three passes.
In the N.F.L., where the sidelines always seem crowded with helmeted, faceless warriors whose careers are often brief, the everlasting worth and contribution of even gifted players can pass unnoticed, especially for those from the era before television. As the Giants and the Packers prepare for their divisional playoff game here [last] Sunday, the remarkable life of Emlen Tunnell is a rarely recalled tale of a landmark player for each franchise.



Emlen Tunnell of the Giants rushing against the Cleveland Browns at the Polo Grounds in 1950. As a defensive back, he intercepted 79 passes, still second in N.F.L. history


~~~~~~~~~~~~~~~~~~~~~~~~~~~~~~~~~~~~~~~~~~~~~~~~~~
Voices and Soul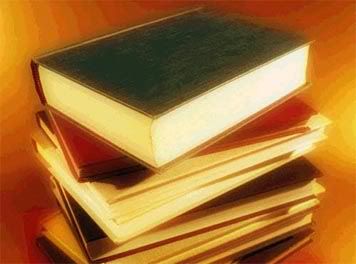 by Justice Putnam
Black Kos Poetry Editor
We all stand on the shoulders of Giants; men and women who came before us, the generations who have fought and struggled so we, in this present, can trek the trail they blazed.
We stand on the shoulders of Giants, but have forgotten their names, alas. After a time, it seems the trails were always there, not blazed by Giants, but simply, always there. The trail may be rocky, but it is defined; but in our ignorance, we think of the trail as being cut by nature itself; not by the hands and hearts of men and women from generations past.
We stand on the shoulders of Giants; sometimes we sleep upon their breath.
Lonely Eagles

Being black in America
was the Original Catch,
so no one was surprised
by 22:
The segregated airstrips,
separate camps.
They did the jobs
they'd been trained to do.

Black ground crews kept them in the air;
black flight surgeons kept them alive;
the whole Group removed their headgear
when another pilot died.

They were known by their names:
"Ace" and "Lucky,"
"Sky-hawk Johnny," "Mr. Death."
And by their positions and planes.
Red Leader to Yellow Wing-man,
do you copy?

If you could find a fresh egg
you bought it and hid it
in your dopp-kit or your boot
until you could eat it alone.
On the night before a mission
you gave a buddy
your hiding-places
as solemnly
as a man dictating
his will.
There's a chocolate bar
in my Bible;
my whiskey bottle
is inside my bedroll.

In beat-up Flying Tigers
that had seen action in Burma,
they shot down three German jets.
They were the only outfit
in the American Air Corps
to sink a destroyer
with fighter planes.
Fighter planes with names
like "By Request."
Sometimes the radios
didn't even work.

They called themselves
"Hell from Heaven."
This Spookwaffe.
My father's old friends.

It was always
maximum effort:
A whole squadron
of brother-men
raced across the tarmac
and mounted their planes.

My tent-mate was a guy named Starks.
The funny thing about me and Starks
was that my air mattress leaked,
and Starks' didn't.
Every time we went up,
I gave my mattress to Starks
and put his on my cot.

One day we were strafing a train.
Strafing's bad news:
you have to fly so low and slow
you're a pretty clear target.
My other wing-man and I
exhausted our ammunition and got out.
I recognized Starks
by his red tail
and his rudder's trim-tabs.
He couldn't pull up his nose.
He dived into the train
and bought the farm.

I found his chocolate,
three eggs, and a full fifth
of his hoarded-up whiskey.
I used his mattress
for the rest of my tour.

It still bothers me, sometimes:
I was sleeping
on his breath.
~~~~~~~~~~~~~~~~~~~~~~~~~~~~~~~~~~~~~~~~~~~~~~~~~~~
--------------------------------------------------------------------------------
--------------------------------------------------------------------------------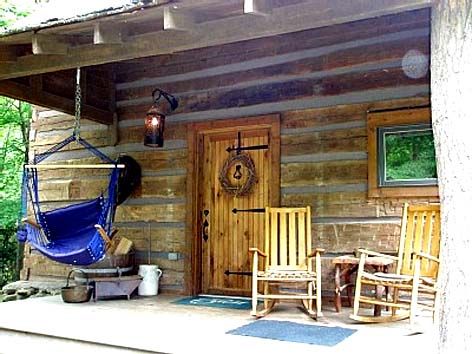 The Front Porch is now open!
Birthday cake on the table for Muhammad Ali and Michelle Obama.