Commentary: African American Scientists and Inventors
by Black Kos Editor, Sephius1
One of the fields in the scientific realm that has always interested me, but one I could never wrap my head around, is Biology. I actual took 5 classes at college, but met my match with microbiology. I guess I foud my phobia -- being close to things growing in petry dishes, lol.
For some reason I couldn't cross that hump.
I've resolved to watching the creatures of this earth by way of National Geographic, thank you very much. Thank god for biologist like Charles Henry Turner.

(con't.)
Charles Henry Turner (1867-1923) was a pioneer of the comparative psychology and animal behavior movement in America and one of the most influential scientists working on problems of comparative behavior from the late 1890s through the early 1920s. Trained as a zoologist, his research focused on questions concerning behavior. His contributions included the development of techniques to measure learning and other types of behavior of several invertebrate species (some of these techniques are still used more then 70 years after their invention), placing an emphasis (unique at the time) on how training variables such as intertrial interval, intersession interval, individual differences and age of subjects influence performance, publishing 70 scientific papers, and initiating the first controlled studies of color vision and pattern vision in honey bees. In addition to his behavioral work, Turner also published extensive anatomical studies of both the avian and crustacean brain, discovered a new species of aquatic invertebrate, and wrote on social and educational issues of the day. In regards to the latter topic, Turner was a leader in the civil rights movement in St. Louis, MO and was instrumental in developing social services for African-Americans in the St. Louis area.
Turner was born two years after the civil war on February 3, 1867 in Cincinnati, Ohio. His father was a church custodian and his mother a practical nurse. Highlights of his scholastic life included being selected as valedictorian of his high school class, earning his B.S. degree in Biology from the University of Cincinnati, and becoming the first African-American to be granted a Ph.D. from the University of Chicago.
Upon receiving his doctorate, Dr. Turner could not secure an academic appointment at the University of Chicago despite having published over 30 papers. This included the first paper by an African American in the prestigious journal Science. He was also turned down for an appointment by Booker T. Washington, president of Tuskegee Institute, because Washington could not afford to pay the salaries of both Dr. Turner and Dr. George Washington Carver. As a result, Dr. Turner spent much of his early academic career moving from high school to high school before settling at the age of 41 in Sumner High School (St. Louis, Missouri). He would remain at Sumner until his retirement in 1922 at age 55.
While at Sumner High School Dr. Turner continued to publish. His publication rate of two articles per year exceeded most of his contemporaries working at colleges and universities. His achievements are made even more remarkable when one considers that he worked with unconventional organisms that required mastery of a wide range of rearing techniques. These animals included various species of ants, bees, cockroaches, crustaceans, moths, pigeons, spiders, and wasps. Dr. Turner also did work with plants. Moreover, many of his papers included investigations of several species within the same manuscript. Consider also that throughout his career he had few or no formal laboratory facilities, no easy access to research libraries, no opportunity to train research students at the undergraduate or graduate level, heavy teaching loads, low pay, and restricted laboratory time. In regards to the latter, many of his experiments were run in the summer and/or in the evenings when the opportunity presented itself.
One of the best examples of Turner's behavior work is his studies of color and pattern vision in the honey bee. Turner's honey bee work is today all but forgotten in the honey bee literature. For both papers, elaborate apparatus was constructed and controls were implemented that conclusively showed that honey bees can perceive both color and pattern.
The rationale behind the color vision paper (1910, Experiments on color-vision of the honey bee, Biological Bulletin, 19, 257-279) was to provide data under controlled conditions on the ability of bees to see color. Such experiments were theoretically important because of the perceived interactions between honey bees and flowers. Professor Turner begins the paper with a scholarly review of the literature (this literature review is invaluable to honey bee researchers in its own right) in which the various theories of why bees should see colors is enumerated, followed by a discussion of the limitations of the existing data....Read more
~~~~~~~~~~~~~~~~~~~~~~~~~~~~~~~~~~~~~~~~~~~~~~~~~~~
News by dopper0189, Black Kos Managing Editor
~~~~~~~~~~~~~~~~~~~~~~~~~~~~~~~~~~~~~~~~~~~~~~~~~~~


~~~~~~~~~~~~~~~~~~~~~~~~~~~~~~~~~~~~~~~~~~~~~~~~~~~
'Soul Train' Host And Creator Dies After Apparent Suicide. ColorLines: Thank You Don Cornelius, for Your Love, Peace and Blackness
-------------------------------------------------------------------------------

It's hard to remember things that have always been there, hard to form a tangible idea of how they've shaped you. If you were alive and black anytime between 1970 and 1993, that's likely how you feel about Don Cornelius. In those years, this remarkable man took to the airwaves every Saturday morning and created blackness. He stood up before the world—just two years after King's assassination, five years after the Moynihan Report detailed supposed black depravity—and he unapologetically celebrated the joy, creativity and love of black culture. He financed the show himself. He insisted on employing black artists both on and off camera. And he built one of the most iconic brands in American history in the process.
Today, the Los Angeles County Coroner confirmed that Cornelius died from a self-inflicted gun shot to the head. He was 75. I've no notion of the torment that led him to the awful moment in which he died. But I have every idea of the joy and happiness and pride he facilitated weekly in black homes over 23 years. That's Cornelius's legacy—love, of self and others. We thank him. And in his truly immortal words, we wish his spirit love, peace and soul.




~~~~~~~~~~~~~~~~~~~~~~~~~~~~~~~~~~~~~~~~~~~~~~~~~~~



~~~~~~~~~~~~~~~~~~~~~~~~~~~~~~~~~~~~~~~~~~~~~~~~~~~
It's good to see solidarity. ColorLines: Why Black Union Workers Matter In This Year's Super Bowl Showdown
--------------------------------------------------------------------------------

Indiana Gov. Mitch Daniels was not supposed to be among this year's Super Bowl story lines. This year's contenders, the New England Patriots and the New York Giants, should instead be taking center stage. Yet less than a week before America's biggest sporting event of the year kicks off in Indianapolis, Gov. Daniels' fight with the state's unionized workers over legislation that could curtail the power of their collective bargaining rights has given a new national platform to the right wing's bitter, decades-old war against unions.
Yet the NFL's Player's Association, which is the union that represents the league's athletes, has also jumped onto the national stage and come out in opposition to the proposed Right to Work legislation. In doing so, the league's union is taking an important, albeit symbolic, step to publicly bridge the gap that exists between the NFL's multibillion dollar teams and its increasingly marginalized fan base. And it's proof that sports is a powerful cultural art form that can help elevate some of today's most controversial political issues.
On January 6, 2012, the NFLPA released a damning letter in opposition to the Indiana's bill, which has since moved quickly through the state's legislature.
"'Right-to-work' is a political ploy designed to destroy basic workers' rights. It's not about jobs or rights, and it's the wrong priority for Indiana," the statement read. "It is important to keep in mind the plight of the average Indiana worker and not let them get lost in the ceremony and spectacle" of the Super Bowl.
The statement was hugely important, considering what's at stake for Indiana's workers, particularly black ones. Black workers are disproportionately union members. They're more likely than whites, Asians, and Latinos to be in public-unions, and make up 15 percent of total membership, according to U.S. Bureau of Labor Statistics. Historically, unions have been crucial gateways for black workers to earn higher wages and break into the middle class.



~~~~~~~~~~~~~~~~~~~~~~~~~~~~~~~~~~~~~~~~~~~~~~~~~~~



~~~~~~~~~~~~~~~~~~~~~~~~~~~~~~~~~~~~~~~~~~~~~~~~~~~
An 11-year-old girl from the metro Atlanta area has turned her passion for making clothing into a successful online business. The pre-teen entrepreneur designs handmade eco-friendly garments and accessories that are sold on her website to customers across the globe. The Grio: 11-year-old entrepreneur creates eco-friendly clothes
-------------------------------------------------------------------------------

Maya Penn, CEO and owner of her own online company called Maya's Ideas, set up the business when she was just eight-years-old. She joined the online crafts store Etsy in 2007 and spent a year coming up with ideas for her own shop.
The home-schooled seventh-grader from Canton, Georgia, says when she's not studying she spends much of her time working on designs in her studio. "It kind of depends on what my schedule is, but I like to be in here because I like to create new items and it's really fun for me," said Penn in an interview with FOX 5 Atlanta.
"I always loved to find fabrics around the house and say well, this might make a good headband or a good hat or something and then I thought one day I thought I could probably make a shop."
Indeed, her business is gaining a growing reputation. Not only does Maya write a blog about her experiences, which includes her love of animation, but she recently featured on a Forbes.com list of talented grade school entrepreneurs.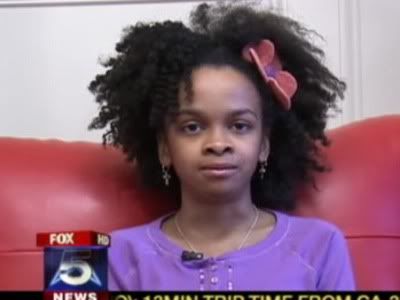 ~~~~~~~~~~~~~~~~~~~~~~~~~~~~~~~~~~~~~~~~~~~~~~~~~~~



~~~~~~~~~~~~~~~~~~~~~~~~~~~~~~~~~~~~~~~~~~~~~~~~~~~
South Sudan, born six months ago in great jubilation, is plunging into a vortex of violence. Bitter ethnic tensions that had largely been shelved for the sake of achieving independence have ruptured into a cycle of massacre and revenge. New York Times: Born in Unity, South Sudan Is Torn Again
-----------------------------------------------------------------------------

The United States and other Western countries have invested billions of dollars in South Sudan, hoping it will overcome its deeply etched history of poverty, violence and ethnic fault lines to emerge as a stable, Western-friendly nation in a volatile region. Instead, heavily armed militias the size of small armies are now marching on villages and towns with impunity, sometimes with blatantly genocidal intent.
Eight thousand fighters just besieged this small town in the middle of a vast expanse, razing huts, burning granaries, stealing tens of thousands of cows and methodically killing hundreds, possibly thousands, of men, women and children hiding in the bush.
The raiders had even broadcast their massacre plans.
"We have decided to invade Murleland and wipe out the entire Murle tribe on the face of the earth," the attackers, from a rival ethnic group, the Nuer, warned in a public statement.
The United Nations, which has 3,000 combat-ready peacekeepers in South Sudan, tracked the advancing fighters from helicopters for days before the massacre and rushed in about 400 soldiers. But the peacekeepers did not fire a single shot, saying they were greatly outnumbered and could have easily been massacred themselves.


Sven Torfinn for The New York Times
A family with a wounded boy waited at a United Nations camp to be evacuated for further treatment.


~~~~~~~~~~~~~~~~~~~~~~~~~~~~~~~~~~~~~~~~~~~~~~~~~~~
_______________________
The Front Porch is now open!
Grab a chair and a drink. If you are new, introduce yourself and join in!