On the eve of Michigan Republican Governor Rick Snyder's second year 2012 Michigan State Budget announcements, this ANALYSIS, in simple pictures, looks back at what historical data says. Facts found in this fountain of tables, graphs and charts reveals much, and in many cases, might surprise many Michiganders. It gives a unique view not only into where we are, and where Snyder Policy is trying to take us, but also where we have been and how we got there.
Facing Wisconsin style protests across the state through most of his first year 2011, some of the largest marches in Michigan's history continuing into early 2012, Snyder's consultants published several reports and benchmarking metrics early in 2011 that include over 200 measurements of Michigan Government performance metrics and trends.
Missing in this pile of PowerPoints is any trace of the Republican Holy Grail, proof that massive business tax break ($1.6 billion) and education budget cuts (nearly $1 billion from public education) and policies focused on plans prefabricated in 2009 and released in 2010 and updated in January of 2012 by business leaders in Michigan that will, as their stacks of slides state, create "500,000" new Michigan jobs.
The Nerd and his small army of outside consultants did us all a great favor in the early months of his tenure by publishing Michigan's data, learn to embrace it.
But, before going into what Snyder's Data tells us about 2011, his turbulent first year as "CEO", let's take a look back and see what historical truths are included in those facts and figures going back to 1998-2008.
This first installment will focus on data from the terms of former Governor Jennifer Granholm (D) and Republican Governor John Engler (R).
The core documents used for this ANALYSIS come from supporting documents for Snyder's Dashboard or "MiDashboard" and budget related metrics, tons of benchmarking rankings and data points from Snyder's Citizen's Guide to Michigan Financial Health or "Dollars and Sense: How State and Local Governments in Michigan Spend Your Money."
Michigan's Myth of the 'Lost Decade'
From Michigan economist Lou Glazer on December 2, 2010:
"That's right, the state's lost decade started years before the election of Governor Granholm. And how the state organized and delivered its economic development programming in the Granholm years had almost nothing to do with the decline."
In their current campaign to support the big business and 'profitization' policies in which Michigan public assets and taxpayer monies will be redirected in privatization projects across Michigan, the Mackinac Center for Public Policy continues day in and day out 'mything' what we call "Mackinac Math", or the
myth of Michigan's 'lost decade'
.
Using Rick Snyder own data sets, let's explore the myth we have been hearing for years. And let's look at the policies of former Republican Governor John Engler at the beginning of this supposed "Lost Decade" going as far back as the Snyder data will let us.
Michigan's "Lost Decade" in Pictures:
FIRST
Republican Governor John Engler DEPLETES Michigan Rainy Day Fund…to the tune of $1.2 BILLION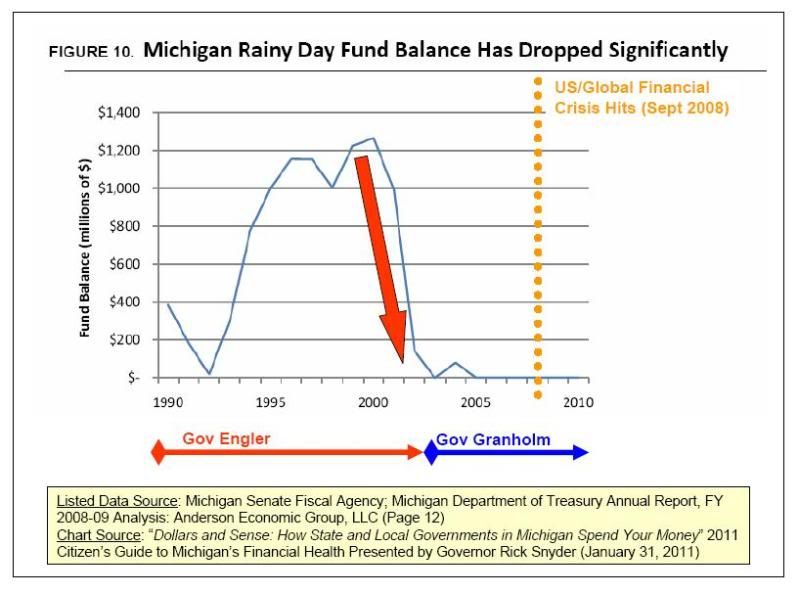 UPDATE: Snyder Data says $1.38 Billion
Snyder's latest goals, first announced in his first State of the State presentation included increased revenues to rebuild the "Rainy Day Fund" and improving Michigan's bond ratings, both destroyed by current Snyder staffers and advisers under the last years Republican Gov John Engler.
SECOND
Engler Taxes Cuts kick in reducing State Revenues… Cuts $4.2 BILLION as he is going out the door…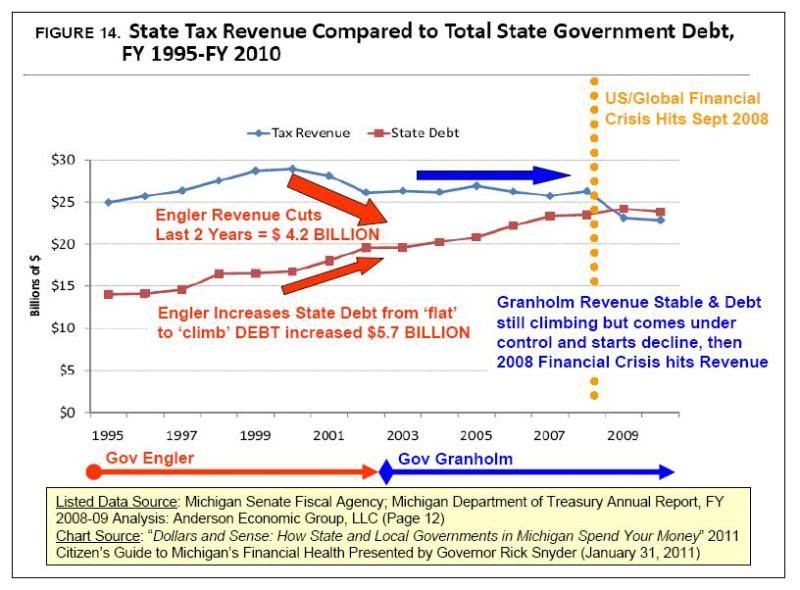 It is surprising that Revenue remains relatively stable under Granholm until Global Financial Crisis of 2008 hits following unregulated greed of Wall Street speculation.
Snyder's $1.6 billion cut in 2011 to bailout Michigan business is just the start. Because Michigan has a balance budget amendment, one of the tricks used to justify even greater future cuts will be the health of the Rainy Day Fund, not just at the state level, but now as policy at the City, Village, Township (CVT) and County and school district levels. Same tactic, different pitch.
THIRD
Engler Cuts to Tax Base and Revenues CREATE DEFICIT at the end of his administration…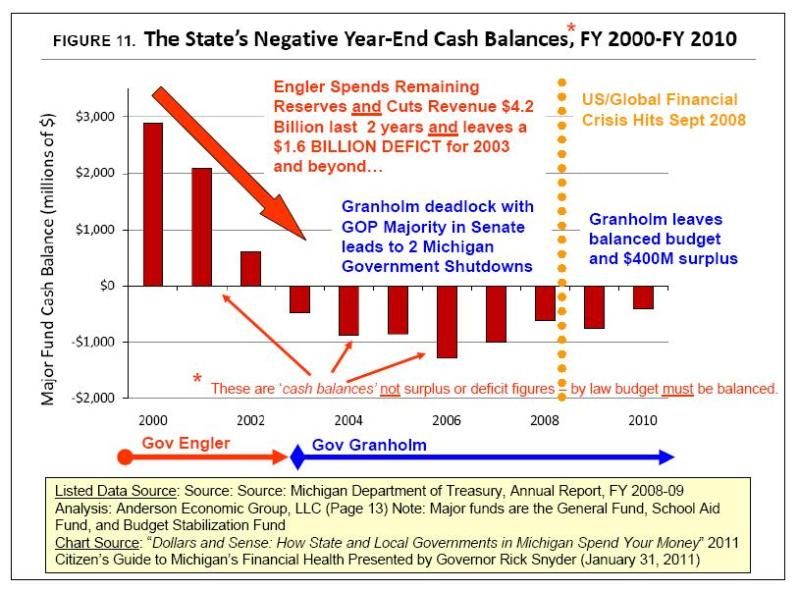 Leaving the budget situation for Granholm, and a REPUBLICAN BLOCKING MAJORITY in the Michigan State Senate (since 1985), to deal with it.
One footnote, according to the Detroit Free Press on December 11, 2010:
"Granholm said that unlike three previous governors, she will leave her successor with a balanced budget and a $400-million surplus."
Everyone is now talking about Michigan's new surplus and what Snyder plans to do with it. Where did it come from? One person's surplus is another's justified revenue, but some of these funds were already there, despite the cries of 'we are broke' from capitol chambers and the Michigan conservative media noise machine, and used to
cut taxes for rich and tax the poor
.
FOURTH
Engler Tax Cuts and Revenue cuts continue to impact into the next administration making it next to impossible to balance the budget…

An event better look at these trends is in the charts on State Revenue Sharing over this time period that show where cities and municipalities took the most of the budget hits, particularly in the daily stalemate stories of Bishop vs. Dillon (now Snyder's State Treasurer) and the two government shutdown brinkmanship overnighters in 2007 and 2009 (More on Revenue Sharing and How Michigan Funds Municipalities and Snyder Economic Vitality Incentive Program (EVIP) when the revisions are announced).
FIFTH
Only Republicans can make Government more efficient…?
Another key 'myth' is that Granholm and 'the Democrat Party' grew, or would grow in the future if they ever had total control, the size of Michigan's State Government, when in fact the total number of State Employees decreased by over 8,000 FTE's or Full-Time Equivalents or Total State Employees under Granholm, who was forced to make deals with the GOP Majority in the State Senate. A decrease of over 13%...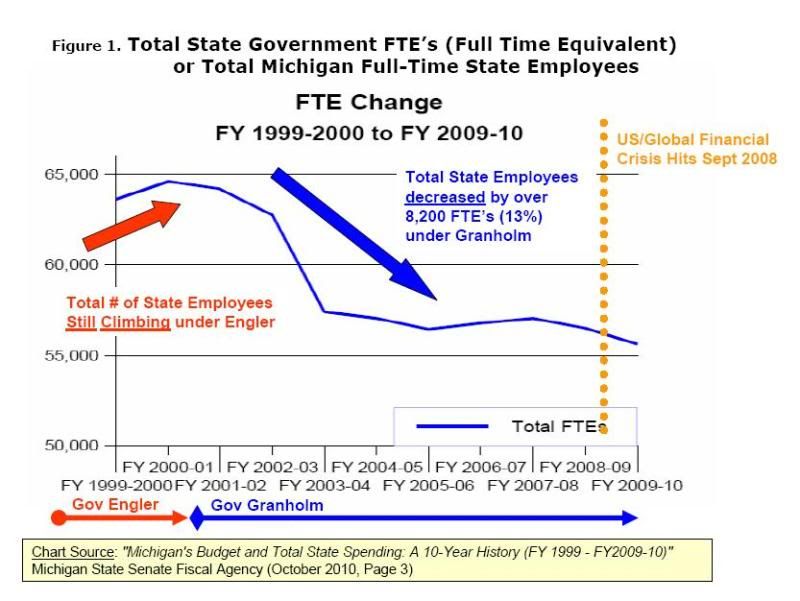 In fact, Michigan Government won numerous awards nationally for 'efficient government' policy and services, like having one of the highest levels of 'on-line' services in the country for example (also a stated Snyder goal), under Granholm even during a very politically and economically turbulent second term.
SIXTH
Michigan's Bond Ratings began falling under Engler, not Granholm…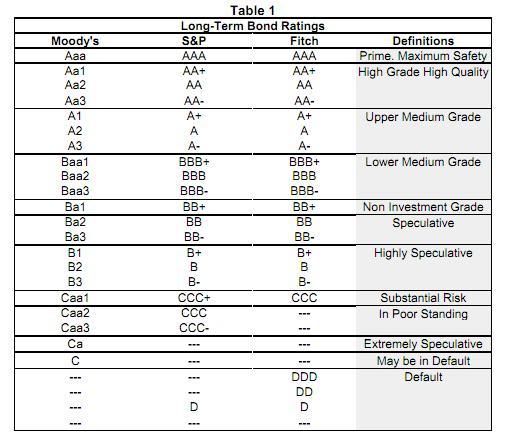 In his 2012 State of the State PowerPoint 'presentation', Snyder touted stabilization in Michigan's bond ratings. The accompanying myth is that the Granholm administration was responsible for the fall of bond ratings, and his actions are correcting Granholm's mess, not quite right.
There are a number of sources, but we will use this Michigan Senate Fiscal Agency report "Michigan's Bond Rating and Related Information" dated February 20, 2007:
December 19, 2001 (Last year under Gov John Engler)
Moody's revises outlook for the State of Michigan from "Stable" to "Negative"

March 27, 2003 (Less than 90 days after Granholm takes office)
S&P also revises outlook for the State of Michigan from "Stable" to "Negative"

July 18, 2003 (Slight bump 1/2 through Granholm's first year)
Moody's revised outlook to "Negative" from "WatchList Negative"

November 14, 2003 (Two months before end of Granhom's first year)
Moody's downgraded to "Aa1" from "Aaa" the first actual drop in the rating.
Engler created Michigan's Debt/Rating debacle
by
slashing state revenues and starving municipalities
going into a tough economy. Bond ratings drops were well on the way down during the Engler administration, and further drops
resulted directly to his fiscal and tax policies
in Granholm first years in office.
So if all that the Engler administration did for twelve years was to 'fix' Michigan why did Michigan's Bond Ratings drop, the first fall in Michigan's Bond Ratings for generations? Directly following these 12 years of the "slash and burn" policies of the Engler Revolution, Michigan wasn't a paradise, it was a starved, scorched state of affairs.
If tax cuts and massive budget cuts alone were the answer, Michigan should have been the Promised Land by the time Granholm took office.
Snyder's team, comprised largely of Engler retreads, call their new strategy 'reinvention'. If it didn't work for us leading into the downturn of 2001, why will these same tactics work now following the global financial crash of 2008 at the end of the Bush years? We call it for what it is, "Slash, Burn and Repeat".
People that know this history and economic development theory and practice, know that no business will be attracted to a State that can't fund their infrastructure and improvement of its own 'civilization' (assets in our cities, villages, towns and counties) and adequately educate its youth and talent in a new, innovation driven economy. Starved, low wage states might be just great for processing chicken, but they are not the sort of states that build out high wage innovation economies.
Snyder's Business Tax cuts may prop up struggling business who can't manage their own books (2/3 will now pay no taxes at all), and make the rich richer, but it will never create a State people are attracted to and want to live and work by in creating a MARKET in assets, core capabilities, talent and consumer DEMAND necessary for Michigan's real recovery.
Facts are stubborn things, and those are the FACTS, period.
MORE DISCUSSION on all this Continues BELOW...
"Whoever is governor is going to be blamed for the economic conditions whether they've had anything to do with it or not."
--- Former Gov. James Blanchard in 2010
Despite a
Republican Blocking Majority
in the Michigan State Senate throughout her tenure 2002-2010 some of Michigan most challenging years since the Great Depression, Granholm is able to creatively bring the budget into BALANCE all the way until the national/global Financial Crisis of 2008 hit.
National Debt Under US Presidents - FDR through Obama
Applies just as well to Michigan as the Country – the GOP "Slash and Burn"
The Myth is that Democrats are the deficit creators, but the data shows that deficits through US economic history have been created under Republican Leadership. This is the Reagan classic "slash and burn" or "scorched earth" economic policy targeting the destruction of 'big' government, or "starving the beast".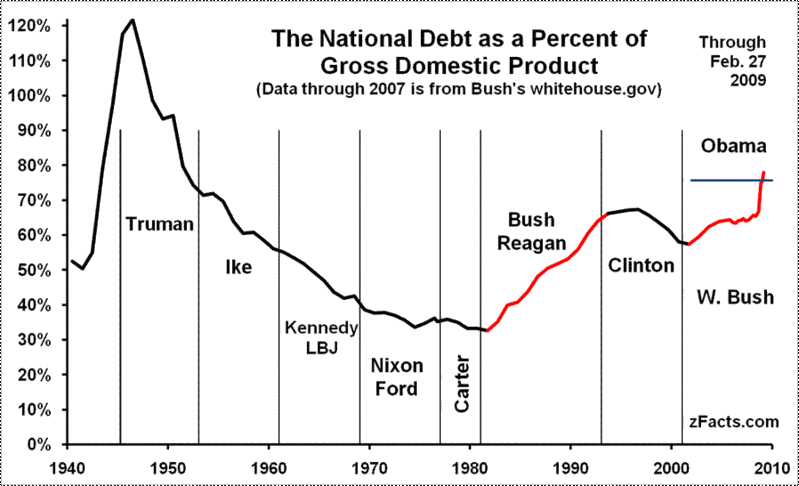 Former Republican Governor John Engler was no different. He spent the rainy day fund, eliminated cash balances and cut revenues for the incoming Democratic Granholm administration crippling Granholm well before she took the governorship.
A little history from "Winter of Discontent" by Deborah Kaplan, March 6, 1991:
"Engler's mission is to "downsize government," a phrase so oft-repeated it now has an almost liturgical ring. The Democrats' term for it is "dismantling government" by cutting and consolidating beyond what's required to offset the state's $1.1 billion deficit. And turmoil is the word for what's happening in Lansing.

Engler's campaign promise was to do more in his first eight weeks in office than former Governor Blanchard did in eight years, and Democrats say he has indeed launched what amounts to 'an ideological attack on state government.'"

(break)

The entire state is being reshaped, and lawmakers are expecting more radical surgery yet. They say Engler has ordered his department heads to make another 15 percent cut to their budgets for fiscal 1992. And if the Headlee Tax Cut initiative; mandating an immediate 20 percent property tax rollback; is approved by the Legislature, the state will have to find some way to pay for that."

(break)

Almost point for point, Engler seems to be following the Mackinac Center's prescription for "downsizing," as spelled out in its policy papers and studies: Cut property taxes and privatize as many of the state's functions as possible, or deregulate or dump on counties or cities what can't be contracted out to private companies. Both tax cuts and privatizing would be boons for business and, the theory goes, what's good for business is good for the state."

(break)

The real story, opponents say, is Engler's attempt to radically overhaul state government to conform to a right-wing, "free-market" ideology espoused by certain of his informal advisers; mostly directors and policy analysts from the Mackinac Center for Public Policy, a right-wing think tank based in Midland. The think tank's corporate contributors include Dow Chemical and Dow Corning.

Engler had helped to create the think tank when he was on the board of the nonprofit Cornerstone Foundation in Lansing. In 1987, Cornerstone gave $38,000 in seed money to Mackinac, as the Detroit News revealed in a story that ran late in the governor's race. Incorporation papers show that Mackinac continues to operate under the auspices of Cornerstone, whose current directors appoint those of the center."
Does any of that sound familiar? It should. The language has changed, but the people in charge and they advice they listen to are the same ones. Snyder has
caved in to pressures from the Midland
surrounded by new, uncompromising "Tea Party" Republicans when he says that he keeps a copy of the Mackinac Center cheat-sheet on improving government "in my coat pocket".
Rick Snyder and his Team, comprised of a number of Engler retreads, are taking the same path and making the EXACT same relentless Engler "Slash and Burn" arguments.
Although former Milliken aids like Bill Rustem might continue to insert the old Bill's adage that "Good Government (makes good politics)" here and there, it is clear that Snyder's strategy is "Whatever is Good for Business is Government."
Building Business Led "Corporatocracy" in Michigan
On a state level most of these plans for the business side of Snyder's agenda come directly from the Business Leaders for Michigan (BLM), led by Doug Rothwell, who with his wife Sharon Rothwell, both former Engler team members, headed up Snyder's Transition Team.
Both the Mackinac Center and the Business Leaders for Michigan play key roles in the complete overhaul of Michigan law and institutions, something they have as of yet been unable to do unfettered. But that there are also bigger forces, national Republican and think tank driven strategies, affecting Michigan as well and much of the policy and tools being use are 'not invented here'. They are the PROCESSES and TOOLS generated by SERVICE PROVIDERS within a networked right-wing INDUSTRY funded by the same out-of-state 1% billionaires that have been put in place for decades now, and have either completely or partially, implemented these policies into the governments in other US states. The best conservative models, or what some call 'government in a box' or 'state laboratories' for these policies are found in places like Alabama, Georgia, Texas, Utah, Missouri, Louisiana and Mississippi.
The far right's new targets are in the Midwest in the states making all the news these days in Wisconsin, Ohio, Indiana and Michigan, where the standard of living is more evenly distributed, organized labor and unions still prevail. This is where their vision of inequality and low wages is being implemented state by state by Republican majorities in State Houses (See 2000 Income Inequality Chart below).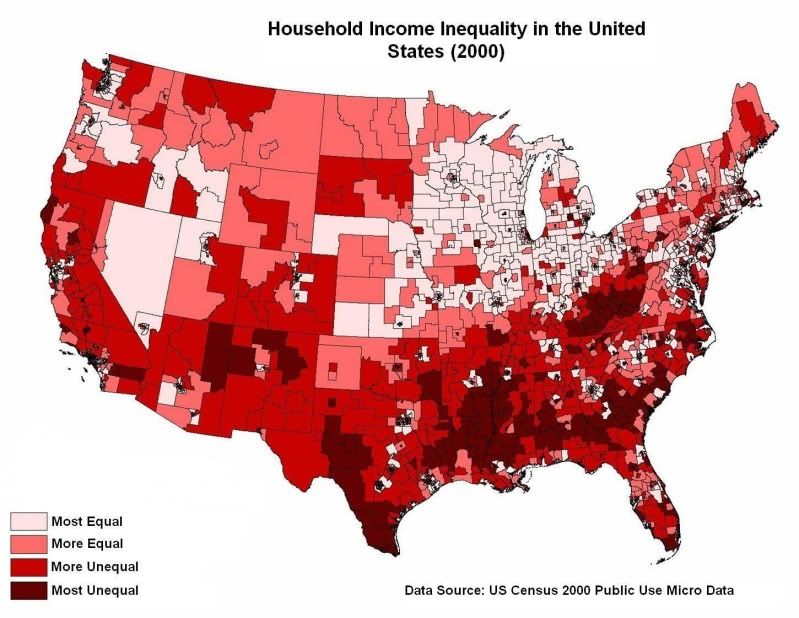 At the national level the myth of creating great 'business environments' is the core of the "GOP State Solutions" strategy in multiple Republican led US States. State Solutions was announced by Michigan's own US Representative Mike Rogers and led by US House Speaker John Boehner in coordination with the Republican Governors Association, the State Policy Network, using American Legislative Exchange Council (ALEC) tools and legislative models as part of a Republican national strategy to ghostwrite legislation to create corporate influenced government across the country at the state level.
In their own words:
"GOP State Solutions is devoted to Congressional Republicans working with reform-minded GOP governors and state legislators…"
There is every indication that these coordinated national Republican strategies are (following the local business agenda of the BLM the core Snyder donors/cronies) at the core of Snyder budgeting and policy making. In Lansing, those tactics are at work in the Republican controlled State House and Senate and in legislation , using ALEC models and 'academic scholars', advisors policy papers from the Heritage/Mackinac Center as guides, being proposed and passed by new Tea Party Republicans or 'Teapublicans" in Lansing.
Much of the justification for the use of austerity and massive cuts to public salaries and services are based on the ALEC generated reports like "Rich States, Poor States" (co-authored by Michigan's own Jonathan Williams of ALEC, a Northwood University graduate). The fact is that much of the roots of the current find key players from Michigan, and now that the Michigan GOP has control of the State Senate and State House (again, since 1985), they are implementing those plans this past year that have been sitting on the shelves of the Mackinac Center for Public Policy for years.
SEE ALSO: Gov Rick Snyder Sellout? Prefabricated Corporate Michigan (Government) Courtesy of Koch & ALEC Excl.
Snyder administration documents including benchmark reports, plans and presentations use ALEC data and graphics, and benchmarking work done for the Business Leaders for Michigan (Snyder's real backers), conducted by outside consultants like the Anderson Consulting Group, Plant Moran and for their 2012 the elite consultant McKinsey & Co., to support the biggest Michigan myth of creating an "business friendly environment" on their version of the SUPPLY side of the equation that jobs will spring out of the ground like magic.
The fact is without MARKETS and the buying power on consumers (the new term for 'citizens' these days) and the increased DEMAND for products and services, which leads to increased sales and more jobs.
Snyder Team is repeating the same Engler policies, even compounding a new "manufactured crisis" in Michigan with tools even Engler reviewed and ultimately rejected in 1993, and dared not use. These new "tools and provisions" are PA 4 the Emergency Financial Manager (EFM) or Emergency Manager (EM) or what is now commonly called "Financial Martial Law" are the new flavor of the day for the same old laissez faire economics and policies.
We have been there before. It failed us then, it is failing us again, right now.
NEXT TIME: Rick Snyder's Michigan Data: How did Granholm do?
193 Nerd Centric Measurements of Michigan Government Performance Trends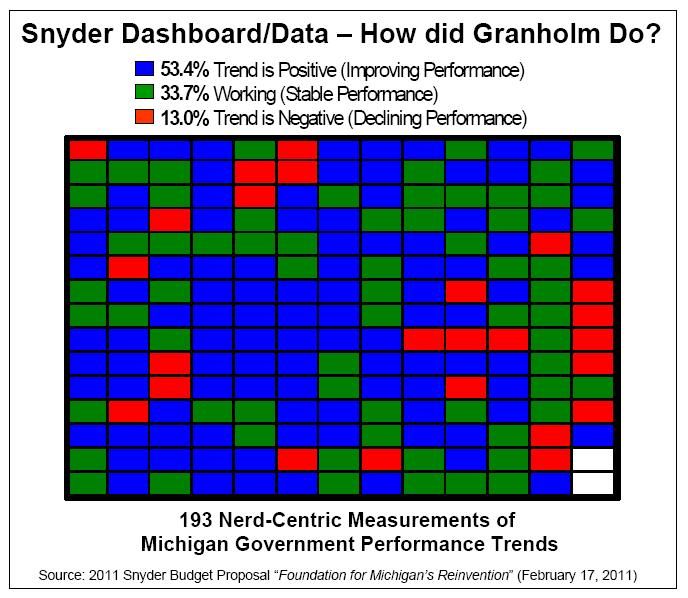 Compiling the 207 metrics, eliminating the ones with no trend data, or apparently left out by the Snyder Team, Snyder's initial 193 budget metrics or 'dashboard' data gives one of the most comprehensive looks at former Governor Jennifer Granholm's legacy.
UPDATE: Former Gov Granholm Responds to a front page New York Times article on Michigan's Rebound.

Possible topics using Rick Snyder's Michigan Data – in the Now into the Future:
What will Gov Rick Snyder's first year data tell us? What is this dashboard all about and what are the facts behind data he is showing us now? And, most importantly, who are the Business Leaders for Michigan and what is on their (Snyder's) 'Checklist' that has been put in place in 2011? What is on their checklist for 2012 and beyond?



Where does this data come from? Most of them are from the Citizens Guide to Michigan Financial Health or "Dollars and Sense: How State and Local Governments in Michigan Spend Your Money"