I'm late to whole Nutella thing. It was only a couple of months ago that I tried it for the first time. Between Nutella and Tex-Mex, losing weight is a rather lofty endeavor. Nutella is just one of those guilty pleasures of mine that I can't help but indulge. Granted, I do feel relentlessly guilty as I'm devouring an entire jar during a chick-flick. Not that that stops me, of course. Therefore, it's one of those items I simply don't allow in my kitchen, because I know I will eat it all in one sitting.
I used to think that Nutella would be great on a cake or on a batch of cupcakes. After an experiment, though, I determined that it just doesn't work. The fragile cake doesn't take too well to having Nutella spread over it like frosting.
But, thanks to a friend (I'm not sure if I should be thanking her, actually, given my already existing addiction to Nutella), I recently discovered that Nutella can indeed be made into a quite tasty frosting. And it's really, really easy. Follow me below the doodle-thing for more.
But First, A Word From Our Sponsor:
Top Comments recognizes the previous day's Top Mojo and strives to promote each day's outstanding comments through nominations made by Kossacks like you. Please send comments (before 9:30pm ET) by email to topcomments@gmail.com or by our KosMail message board. Just click on the Spinning Top™ to make a submission. Look for the Spinning Top™ to pop up in diaries posts around Daily Kos.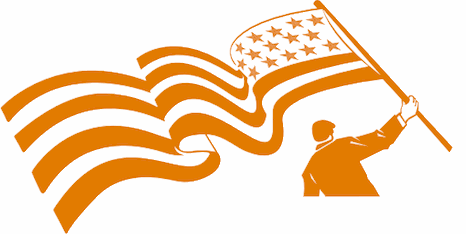 Make sure that you include the direct link to the comment (the URL), which is available by clicking on that comment's date/time. Please let us know your Daily Kos user name if you use email so we can credit you properly. If you send a writeup with the link, we can include that as well. The diarist poster reserves the right to edit all content.
Please come in. You're invited to make yourself at home! Join us beneath the doodle...
Whipping up some to-die-for Nutella frosting couldn't get much easier. If you didn't already know about Nutella frosting, be ready to have your life changed. All you need are these four ingredients:

1/2 cup butter or margarine (room temperature)
1 cup Nutella
1 cup powdered sugar
1-2 tablespoons of milk
First, you're going to want to beat the butter or margarine until it's nice and smooth.
Then, add the Nutella and continue to beat the mixture. Combine well.
As you're beating the butter-Nutella mixture, slowly add a little powdered sugar at a time. Continue to beat until it's mixed well.
Finally, slowly add the milk until it's the right consistency.
Voi la. Nutella frosting. Depending on how thick you lay on the frosting, this should be enough for a cake or about a dozen cupcakes.
My mind was blown when I discovered this recipe. Now, whenever I bake cupcakes or a cake (and I bake a lot), Nutella frosting is usually involved. You just can't beat it. And it sure as hell is better than the crap you get in the cans at the supermarket.
Nutella frosting goes well on just about any kind of cake or cupcake. But my personal favorite way to use it is to make banana cupcakes with Nutella frosting. It wasn't my idea - I got the recipe here. And let me tell you, these cupcakes are fantastic. If you're interested, here's the recipe for the banana cupcakes.

1 1/2 cups all-purpose flour
3/4 cup sugar
1 teaspoon baking powder
1/2 teaspoon baking soda
1/4 teaspoon salt
1/2 cup unsalted butter, melted
1 1/2 cups mashed bananas (about 4 ripe bananas)
2 eggs
1 teaspoon vanilla extract

1. Preheat oven to 350 degrees F. Line a 12-cup muffin pan with paper liners.
In a medium mixing bowl whisk flour, sugar, baking powder, baking soda, and salt together.
2. Make a well in the center of the flour and add butter, bananas, eggs, and vanilla. Mix the wet ingredients together briefly then incorporate the flour mixture, stirring until just mixed, being careful not to over mix.
3. Spoon batter into muffins cups or use a large ice cream scoop, dividing evenly among each one about 3/4 full.
4. Bake about 22 minutes or until a toothpick in center comes out clean. Allow cupcakes to cool in pan about 5 minutes then remove to wire racks to cool completely before frosting.
Tell me this doesn't make your mouth water.
Anyway, if banana isn't your thing, I'm sure you'll find a way to use your Nutella frosting. If nothing else, just eat a bowl of it (no, don't - that's a very Chrislove thing to do).
TOP COMMENTS
February 17, 2012
Thanks to tonight's Top Comments contributors! Let us hear from YOU
when you find that proficient comment.
From your humble diarist:

In RoyaHegdahl's fantastic response to GOP nonsense (can you believe she's only 17?), gatorcog makes a good suggestion - I'd like to see that debate.
TOP PHOTOS
February 16, 2012
Enjoy jotter's wonderful PictureQuilt™ below. Just click on the picture and it will magically take you to the comment that features that photo. Have fun, Kossacks!