Twenty YEARS??? Are you kidding me?
I doubt Barry was twenty-years-OLD when I met him. He was with a crew in the studio to sing backup vocals on a novelty single about picking up easy girls in dance clubs. And, to save both of us further humiliation, that's about all I'll say about that record, save to mention that the producer eventually gave up on novelty records and went on to bigger and better things.
It wasn't too many years after that that Barry hooked up with WWOZ co-founder Jerry Brock to start Louisiana Music Factory, the French Quarter independent record store dedicated to roots, blues, country, cajun, zydeco and all things, well, Louisiana.
I'll confess I had little faith at the time. I figured that the Great Cajun Craze was just about played by then. I mean, we'd even had freaking soft drinks with cayenne in them. Dennis Quaid's horrible accent had long since caused local audiences to shout, "'Bout ta cher me ta death, bra!"
But Barry and Jerry actually made a go of it, nursing their little outpost of local retail through trials and tribulations, staying above water (literally, in 2005) to survive to the ripe old age of 20.
Today, the Factory celebrated its second decade, surviving the ups, downs and sidewayses of retail in a city that care forgot, happily outlasting not one but two megastores' comings and goings just blocks away, steadily peddling the real, unadulterated sound of la bas.
Their stories are legion, from Kermit Ruffins cranking his grill out front between in-store sets to Robert Plant being taken for an employee by a customer. Through it all, the Factory has served the tastes of the most eclectic collector and the casual tourist looking for "some New Orleans party record," not to mention countless, hard-working musicians launching their discoid dreams.
As an old NOLA record man, however tangential, I could not have been more proud today, wishing Barry and the Factory a very, very happy anniversary.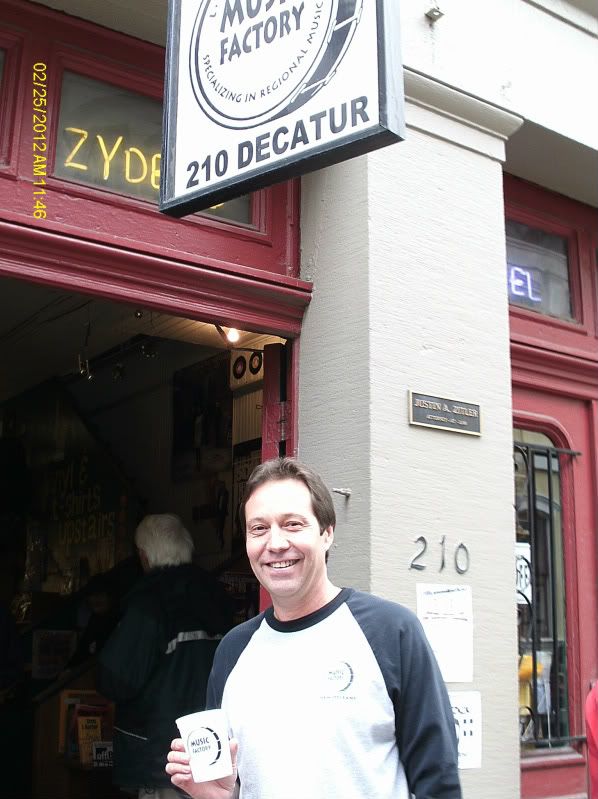 Barry Smith outside the store before the hoards descended.

And, in minutes, the crowd is overflowing.

Just a taste of the thousands of CDs in stock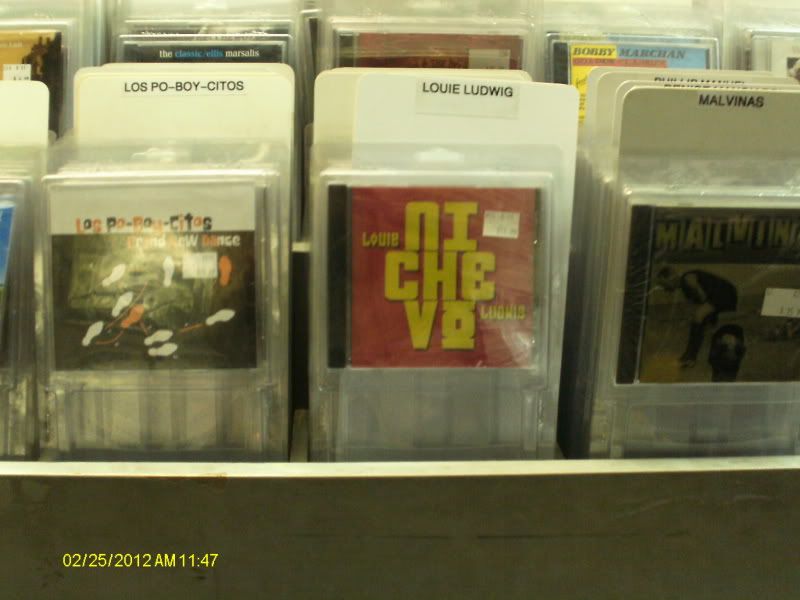 Complete? Hell, they even stock my records!

Upstairs, vinyl and t-shirts predominate, along with an amazing collection of New Orleans concert posters, some for sale, some for show.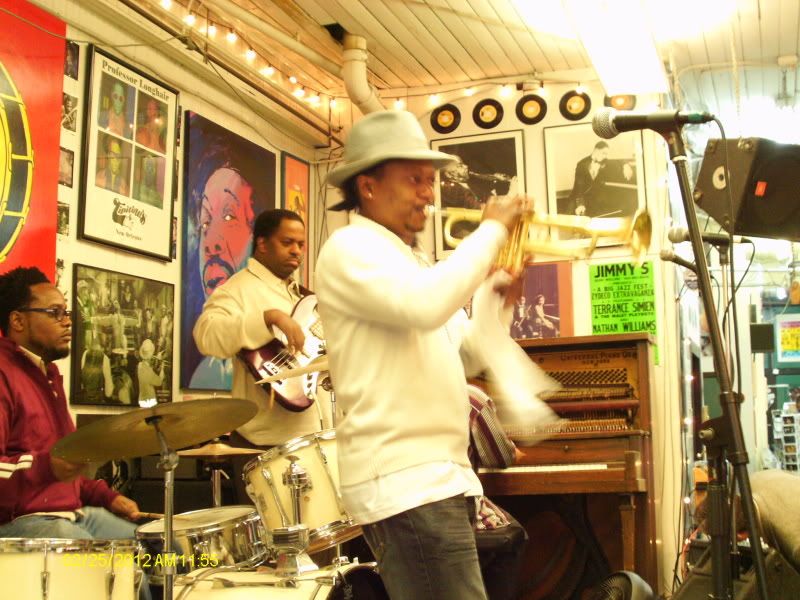 Kermit, sans grill, takes the store's stage to say, "Happy Anniversary!"
We all love the idea of local retail, of owner-operators and alternatives to big boxes. But do we really love it enough to support it? In the Factory's case, so far, yes.
(PS--I did pick up a disc while I was there today, an old Arhoolie release of prison worksongs recorded at Angola State Prison. Because I sure as heck want Barry to be around twenty years from now, if only so I can remind him of that novelty single).