But, I'm moving on with SPARK! :) Well, I've spent lots of time in Kentucky, and I think this portrayal is pretty damn accurate. Hell, it's accurate at times in my fair state during deer season! If I ever found exam answers like these, I'd laugh my fool head off & enjoy every minute of it. :D Finally, Jesus is back in a familiar locale. :)
On with The Rachel Maddow Show!
"Unpopulism" - Here's Mittens not supporting then supporting the Blunt Amendment in Ohio again. My gawd, that man is so full of $hit.
Is anyone else as creeped out by the narrowness of the Senate vote today as I am?! Back in the good 'ol days, the GOBP supported mandates concerning contraception coverage - including Mittens! Senator Nude Cosmo was in the "Spark yes, block contraception coverage!" column today. Dems would just love love LOVE for this issue to continue to be on everyone's mind. Speaker Sobber promised the agenda in the new Congress would be jobs jobs jobs, huh? Well, let's all hope he's in no position to dictate agenda come January 2013.
However, today, Speaker Sobber promised to continue the fight over Mommy parts! OK, so everything Dems are for is to be considered a government intrusion into your life? Uh...yea...um...I do not have the mental capacity to know how to respond to that idea, and if I ever DO have the mental capacity to get that logic, I demand to be lobotomized. The GOBP was never big on the irony recognition, though. A government - demanded unnecessary medical intrusion ISN'T intrusion into freedoms. Again...O...K...
Eugene Robinson gets to try to clarify the MENSA mind set. ;D
"Veep Trouble" - Ya' know, I still wouldn't put it past Mittens (should he be the nominee) to pick Bob McDonnell as his VP peep if he really thought it would get him the victory in November. Another MENSA VP darling, Senator Marco Rubio, was one of the co - sponsors of the Blunt Amendment. So, does Meghan McCentury still think he's at the top of the list?! ;D And, my fair state's recently defrocked SOS gets another mention! :) Oh good sparkin' grief, I wasn't, however, counting on yet another Not - My - Man Mitch sighting...damn my eyes!!! He didn't want to be VP, anyway. Those in the know in politics in VA think Governator McDonnell's toast in the Veep sweepstakes. Other states are looking at the cluster spark that VA went through & perhaps rethinking their strateegery.
"You Know the Drill" - Newt called President Obama "weird." Pot, meet kettle! Colonies on the moon? Making the moon a state? Cloning dinosaurs a la Jurassic Park? Yep, sound like perfectly normal reasonable activities to me!
Lots of GOBP are hopping on the weird bandwagon.
OK Rachel, I hold YOU responsible for any nightmares on my part for the undo over - exposure to one $aint $arah from Wasilla!!!!!!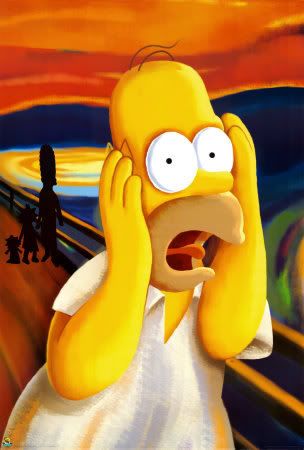 Since drill baby drill was such a success in 2008, MENSA members are going to try it again this year. THAT'S why they're MENSA members! :D Dan Dicker gets bubblin' crude duty.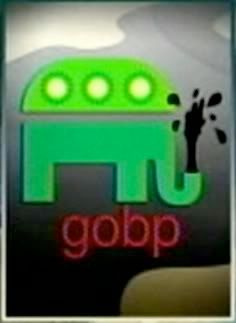 New technologies in new energy WILL create jobs here that can't be outsourced. If only we could outsource $aint $arah from Wasilla... Domestic oil production has actually GONE UP under President Obama. In TurdBlossom math, up is down.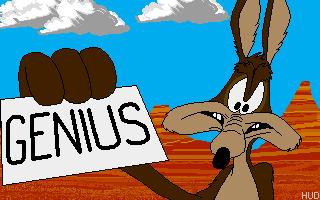 "All Axis Pass" - AAAaaaaUUUUuuuuGGGGggggHHHHhhhhh!!!! GWB & $aint $arah from Wasilla in 1 night??!! Actually, North Korea has announced their intention to stop enriching uranium at one of their biggest plants in exchange for food aid - which will hopefully actually get to the people who need it. UN inspectors will be allowed in & everything! Senator Kyl's pi$$ed that starving people might get some food.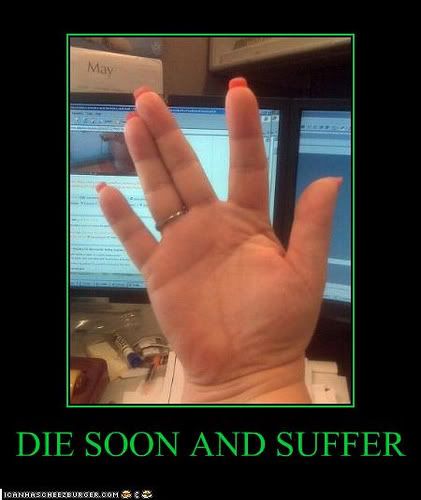 A film from Iran won an Oscar this past Sunday night, and the director gave a pretty nice speech - which was "creatively edited" by the Iranian government & news agency. Here are pics from the Iraq Vet dinner last night. One of the organizers for the St. Louis parade was at the dinner. There will be a Staten Island parade for 23 Army Reserve members. Is there a Canyon of Heroes on Staten Island? Does Staten Island have any canyons whatsoever?!