The French philosopher Henri Bergson described puns as phrases in which "two different sets of ideas are expressed, and we are confronted with only one series of words." The ancient Egyptians used puns in the development of myths and interpretation of dreams, and the Maya are known for having used puns in their hieroglyphic writing. Although Samuel Johnson disparagingly referred to puns as the "lowest form of humor," many, including that word-play genius Shakespeare, disagree. I like this analogy by writer Adam Gopnik:

Wit and puns aren't just decor in the mind; they're essential signs that the mind knows it's on, recognizes its own software, can spot the bugs in its own program.
Wiki says that "Puns may be regarded as in-jokes or idiomatic constructions, given that their usage and meaning are entirely local to a particular language and its culture." LOLspeak certainly bears this out. Here's a collection that may be of interest to critter lovers.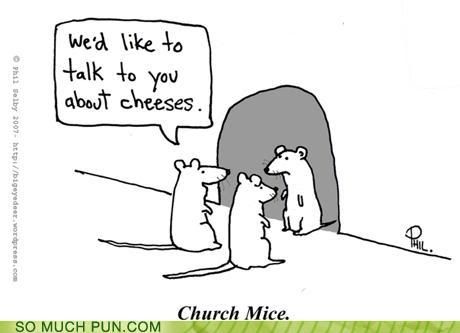 Owr Grownd Roolz
The PWB diaries are a place to relax, share pictures and stories about our animal friends, LOL, and build community. If you like that, come on in and join us; if you don't like it, now's the time to click over to another diary. No crapping in the playground, please.
The goodness of the true pun is in the direct ratio of its intolerability.
~Edgar Allan Poe
Punning is a talent which no man affects to despise but he that is without it. ~Jonathan Swift
A pun is the lowest form of humor, unless you thought of it yourself.
~Doug Larson
In the pun, two strings of thought are tangled into one acoustic knot.
~Arthur Koestler
Puns are the droppings of soaring wits.
~Victor Hugo
| | |
| --- | --- |
| | Batmobile |
Pun: A form of wit to which wise men stoop and fools aspire. ~Ambrose Bierce
There are several punny memes.
Book Titles
I never knew an enemy to puns who was not an ill-natured man. ~Charles Lamb
Chemistry Cat
For my own part I think no innocent species of wit or pleasantry should be suppressed: and that a good pun may be admitted among the smaller excellencies of lively conversation. ~James Boswell
Chairman Meow
Hanging is too good for a man who makes puns; he should be drawn and quoted. ~Fred Allen
Condescending Dog
Puns are the highest form of literature. ~Alfred Hitchcock

Bad Joke Eel
| | |
| --- | --- |
| | A pun is a short quip followed by a long groan. ~Author Unknown |
Coded by BirderWitch
Word clouds by ccmask