Welcome to Top Comments: Awards Edition Plus Edition, your one stop snark-shop for exposing political hypocrisy and general asshattery. Proving that the Left does it too, if anything on the Left is as nasty as the Rush apologists say, it's definitely Awards Edition Plus, the most irreverent series on Daily Kos. In today's edition: News of Dubious Veracity Department, a special report from AEP Contributing Editor and Snarkmeister-in-Chief weatherdude, a cartoon from the AEP archives by Cartoon Editor ericlewis0 and of course, the Golden Douchenozzle Award nominees. Lenin Cat, our Managing Editor has the night off.
Follow me over the divider-doodle for a romp in the Cesspool of Snark © but first, some Top Comments business:
But First, A Word From Our Sponsor:
Top Comments recognizes the previous day's Top Mojo and strives to promote each day's outstanding comments through nominations made by Kossacks like you. Please send comments (before 9:30pm ET) by email to topcomments@gmail.com or by our KosMail message board. Just click on the Spinning Top™ to make a submission. Look for the Spinning Top™ to pop up in diaries posts around Daily Kos.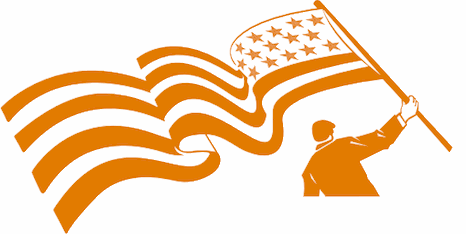 Make sure that you include the direct link to the comment (the URL), which is available by clicking on that comment's date/time. Please let us know your Daily Kos user name if you use email so we can credit you properly. If you send a writeup with the link, we can include that as well. The diarist poster reserves the right to edit all content.
Please come in. You're invited to make yourself at home! Join us beneath the doodle...
Senior Snark Editor Weatherdude Speaks:
Election '12 Analysis: Super Tuesday
by weatherdude
In a stunning late-night election call, CNN projects that Mitt Romney will squeak out a win on the Moon, topping lunar resident Newt Gingrich for the satellite's 29 delegates. Political analysts credit the strongest solar radiation storm in 12 years for supercharging Romney's servos and giving his CPU the extra jolt he needed to squeak out the win. This surprise win for Romney will prove interesting in upcoming intergalactic primaries on Mars, Venus, and Romney's vacation home, The Unified Debris of Alderaan.
Introducing a new AEP department--you saw it first...
Department of True Facts Department
True fact: The State of Maine has fewer dentists per capita than any other State or Commonwealth in the Nation, which begs the question, "why are there so many toothless Mississippians?" (Source: Maine Things Considered, Maine Public Broadcasting Network, 7 March 2012
News of Dubious Veracity Department
Why Ron Paul Will Quit
from the Kentucky Patrician

Frankfort, KY. Ron Paul, the Texas Congressman and Physician running as a black horse for the GOP nomination for President, says he "doesn't want to win", the Patrician has learned from a source on deep background. The anonymous staffer went on to say "Congressman Paul likes to rake muck, but he'd rather be mucking out stalls at Rand's horse farm in Kentucky, and practicing his "special kind of love" as a gynecologist outside of the scrutiny of the media. There are rumors that Rep. Paul is exploring the possibility of become a Catholic. Our source continues, "Dr. Paul is developing a more uncomfortable, humiliating and politically viable ultrasound procedure for pregnant women which, when perfected, he feels will get him the GOP nomination in 2016".
Cartoon Archive Department
By AEP Cartoon Editor ericlewis0, used by permission.
And now, without further ado: (cue drum roll and weaksauce slightly out-of-tune brass fanfare...)
The Golden Douchenozzle Award Nominees!
The Golden Douchenozzle Award is given periodically for rank hypocrisy and general asshattery. The Golden Douchnozzles are produced in a fully unionized factory located just behind the Burnham and Morrill baked bean plant in Portland, Maine. Lenin Cat, General Manager, Irrigation Solutions, Inc..
Rush Limbaugh Music cue: "A Lincoln Portrait", by Aaron Copeland.

"Fellow citizens, we cannot escape history."
That is what he said. That is what Rush Limbaugh said.
"Fellow citizens, we cannot escape history. We of this party and this propaganda machine will be remembered in spite of Grover Norquist and the Koch brothers.
No personal significance or insignificance can spare one or another of us.
The fiery trial through which we pass will light us down in honor or dishonor to the latest generation.
We, even we here, hold the power and bear the irresponsibility."

"If I could save the union by encouraging a Georgetown law student to post pictures of her sexploits on the internet and slandering her good name and totally misrepresenting her testimony 53 times in three days, I would do it. If I could save my career by pretending I were contrite, I would do it. If I could pop Viagra and be part of those videos, I would do it.

That is what he said. That is what Rush Limbaugh said.
Sarah Palin
She just loves "A Limbaugh Portrait":
I think the definition of hypocrisy is for Rush Limbaugh to have been called out, forced to apologize and retract what it is he said in exercising his first amendment rights-and never is that, the same, applied to the leftist radicals who say such horrible things about the handicapped, about women, about the defenseless. So I think that's the definition of hypocrisy, and that's my $.02 for you.
Drill, baby, drill. Like a dentist's drill. High and shrill. Someone, give me some novocain.
Newt Gingrich is still living on his moonbase:

"We are staying in this race, because I believe it is going to be impossible for a moderate to win the general election," Gingrich said.
Yeah, moonbeam. Whatever. Dream on. Of
course
a moderate is going to win the general election. His name is Barack Obama. Now would you mind sharing with me some of whatever you have been shooting up?
Rick Santorum (don't forget to Google!) Unwed mothers breed criminals, says he. Whereas Santorum's mother bread a vapid, cruel, apostate monster who is in direct conflict with the teachings of his church on everything from the death penalty, welfare, global warming to the role of religion in public life.
Lisa Murkowski She was against the Blunt amendment before she was for it but now is against it again now that she's voted for it. Is she related to Willard? The second most hypocritical nopology this week.
Congress When aren't they hypocrites and asshats? The Federal Restricted Buildings and Grounds Improvement Act of 2011 is not about about planting more shrubs on the White House lawn. Sponsored by Thomas Rooney (R-FL, of course), it would

effectively outlaw protest not only near persons or locations protected by the Secret Service (presidents, vice presidents, presidential Candidates, foreign dignitaries, etc.) but also at events vaguely described as, "special events of national significance." (h/t joe shikspack)
It also contains language
specifically directed at the Occupy movement, which is mentioned by name
. It passed the Senate by unanimous consent and there were only three "no" votes in the House. Don't you just love that people who have sworn to uphold the Constitution work so hard to subvert it? I know it just tickles me, because I love irony.
The New Hampshire House of Representatives voted to remove a 12 year old law requiring insurance to cover birth control on the grounds of "religious freedom". What's wrong with this picture in the "live free or die" State? NH is the second least religious state in the nation. I think they should change their motto. "The Misogynist State".
Now if AEP doesn't win the "I TOLD you the Left does it too!" award on Morning Joe tomorrow, I'll eat Bill in Portland Maine's dirty socks. If it does, I'll be famous. Be sure to send it to MSNBC. Help a fellow out!
[Everything above is snark, and is true, unless it is not. Intelligent people can tell the difference. "AEP: Baiting the Right Since 2010". ]
Who wins the award? Vote in the poll, or leave other nominations in the comments. Thanks again to all the Top Comenteers.
PSA: Don't forget to drop in and read the Community Spotlight diaries. The Rescue Rangers do a great deal of work. Drop in and read those diaries.
TOP COMMENTS
March 7, 2012
Thanks to tonight's Top Comments contributors! Let us hear from YOU
when you find that proficient comment.
From Wee Mama:

This comment by NWTerriD in Seneca Doane's diary about the Ohio primary is a nice summary of the massive wave that is sweeping Romney to the Republican nomination
Here's a hilarious thread that teaches a surprisingly simple HTML trick, and the crowds make much merriment with it.
From Angry Mouse:

This comment by MeMeMeMeMe in Kaili Joy Gray's diary about the GOP losing ground with women sums up the Republican strategy to woo women so perfectly.
From your humble diarist:

This whole thread about our favorite OxyMoron is good, but especially the cartoons.
TOP PHOTOS
March 6, 2012
Enjoy jotter's wonderful PictureQuilt™ below. Just click on the picture and it will magically take you to the comment that features that photo. Have fun, Kossacks!