As many of you may remember back during the Haitian crisis, the Daily Kos community contributed greatly to the ShelterBox disaster aid organization.
Many anonymous bloggers posted and reposted the ShelterBox website all over the internet and donations flowed from the NETROOTS in this terrible time of crisis.
Then, the came the Japanese Tsunami where approximately 15,900 people died and at least 500,000 people were made homeless.
I will update you on what happened one year later. If you want to skip me just go to this link
http://www.shelterboxusa.org/...
Or follow me over the squiggle and recommend and facebook and tweet, please.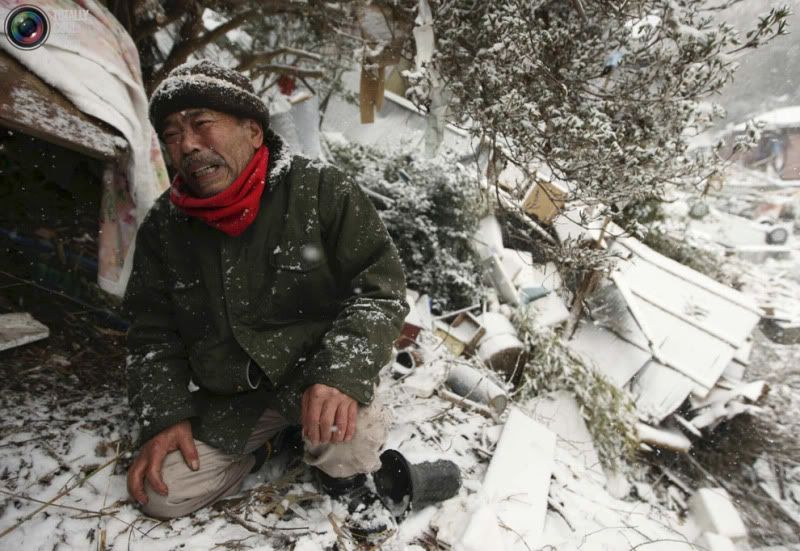 Almost 15,900 people lost their lives and at least 500,000 people were made homeless by the disaster.

We watched inabsolute horror as we saw the tremendous wave slowly wash over cars and homes. We witnessed the disaster over and over in the T.V. screen, in shock of the awesome power could destroy so much in so little time.


Sendai was one of the largest cities struck by the tsunami. Evacuation centers in the area were spilling over. In Yamamoto, a town near Sendai, SRT members Ian Neal and U.S.-based Mark Dyer found 30 families living in cars outside one center that was full. They had lost everything when the tsunami hit and they had been living in their cars in the freezing weather. ShelterBoxes were delivered to the families, restoring their dignity as they began to rebuild their lives.
But our favorite NGO that you helped so much back during the Haitian crisis was on their mission within the hour.
A ShelterBox Response Team (SRT) was mobilised just over one hour after the disaster struck. Further teams were also on standby in case the tsunami hit other countries.
Local Rotarians who themselves had lost everything mobilized to facilitate ShelterBox deliveries. In the end, 1,680 ShelterBoxes were delivered to the Japan and 18 SRT members were deployed, bringing shelter, warmth and dignity to thousands of displaced people.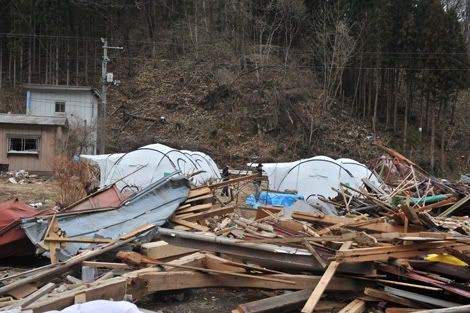 This video is ShelterBox: One year on.
As we remember our friends in Japan. those lost and those who lost everything, let us also remember how our own efforts to aid the people of Haiti then went on to help the people of Japan in their desperate hour of need.
ShelterBox is a very lean organization with maybe only 6 employed people and the rest of the organization are volunteers. Because of YOU, the good people of the Daily Kos, ShelterBox as asked me to be a ShelterBox Ambassador. My marching orders?
Well, my orders are to keep you folks informed and updated on ShelterBox's efforts to be your humanitarian hand in time of great need.
Thank you all for this great privilege, But I also need you help to recommend, facebook and tweet about ShelterBox. We were able to help Japan because we had the boxes already in pre-positioned locations. We can only deliver boxes that are already put together. It takes some time to put together a box from the beginning point of manufacturing the tent fabric, so having this ready to go already is crucial. In other words, can't really wait for the disaster before getting the boxes together.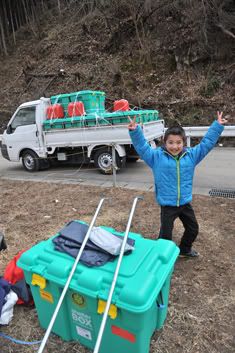 I humbly thank you for all you have done.
Sincerely,
TexMex

11:51 AM PT: Oh and check out For Japan with Love!

http://forjapanwithlove.com/