Poor, poor Billionaires!
They can't outright "buy an election" because too many pesky people, keep asking: "Who signed that SuperPAC check?"
Some Billionaire-backers are sick of having their free anonymous speech impaired ... by such bureaucratic inquires ...

Billionaire Romney Backer: The Ultrawealthy Have An 'Insufficient Influence' Over Politics
by Josh Dorner, thinkprogress.org -- Mar 10, 2012
[...]
[Ken] Griffin is the founder and CEO of Citadel Asset Management, a Chicago-based hedge fund. In recent years, has lavished some of his estimated $3 billion net worth on a wide variety of right-wing groups and Republican candidates.

He and his wife contributed $150,000 to the pro-Romney Super PAC, Restore Our Future, joining nine other billionaires who contributed a total of $2.8 million to the group during the second half of last year. Griffin has also contributed the maximum allowable amount directly to Mitt Romney's campaign, $550,000 to Karl Rove's American Crossroads Super PAC, $1.5 million to the Koch brothers' Americans for Prosperity, [...] the $5,000 maximum to Paul Ryan (R-WI)'s Prosperity PAC, and $4,000 to Majority Leader Eric Cantor's (R-VA) Every Republican is Crucial PAC.

Griffin said that ultrawealthy individuals like himself should "absolutely" be allowed to donate unlimited amounts to Super PACs and political campaigns, citing "rules that encourage transparency." However, he added that he views actual transparency with "trepidation," [...]
In Citizens United, the Supremes have ruled based on the principle that "Money is Speech"
-- yet Mr Griffin apparently feels his "very loud voice" should be able to "out shout" all the other wimpy voices around him. Unchallenged. Untraceably.
Afterall, he's earned it. ... his Billionaire Megaphone ... operated from remote control.

About that Supreme Court decision that has given Billionaires like Griffin, such a grandiose sense of entitlement
-- above and beyond the one they were already born with ...

SUPREME COURT OF THE UNITED STATES -- Syllabus
CITIZENS UNITED v. FEDERAL ELECTION COMMISSION
(pdf)
APPEAL FROM THE UNITED STATES DISTRICT COURT FOR THE DISTRICT OF COLUMBIA
No. 08–205.

Argued March 24, 2009
Reargued September 9, 2009
Decided January 21, 2010

[pg 20-21 -- Opinion of the Court]

Going forward, corporations and unions will be free to spend as much general treasury money as they wish on ads that support or attack specific candidates, whereas national parties will not be able to spend a dime of soft money on ads of any kind. The Court's ruling thus dramatically enhances the role of corporations and unions -- and the narrow interests they represent -- vis-à-vis the role of political parties -- and the broad coalitions they represent -- in determining who will hold public office.22
[...]

[pg 22-23 -- Opinion of the Court]

PACs have to comply with these regulations just to speak. This might explain why fewer than 2,000 of the millions of corporations in this country have PACs. [...] Given the onerous restrictions, a corporation may not be able to establish a PAC in time to make its views known regarding candidates and issues in a current campaign.

Section 441b's prohibition on corporate independent expenditures is thus a ban on speech. As a "restriction on the amount of money a person or group can spend on political communication during a campaign," that statute "necessarily reduces the quantity of expression by restricting the number of issues discussed, the depth of their exploration, and the size of the audience reached." Buckley v. Valeo, 424 U.S.1, 19 (1976) (per curiam). Were the Court to uphold these restrictions, the Government could repress speech by silencing certain voices at any of the various points in the speech process. See McConnell, supra, at 251 (opinion of SCALIA, J.) (Government could repress speech by "attacking all levels of the production and dissemination of ideas," for "effective public communication requires the speaker to make use of the services of others"). If §441b applied to individuals, no one would believe that it is merely a time, place, or manner restriction on speech. Its purpose and effect are to silence entities whose voices the Government deems to be suspect.

Speech is an essential mechanism of democracy, for it is the means to hold officials accountable to the people. See Buckley, supra, at 14–15 ("In a republic where the people are sovereign, the ability of the citizenry to make informed choices among candidates for office is essential"). The right of citizens to inquire, to hear, to speak, and to use information to reach consensus is a precondition to enlightened self-government and a necessary means to protect it. [...]
[emphasis added]

So you see Mr Griffin, the Supreme Court puts Corporate Speech on a par with People Speech, if not even more important than us mere thousand-aire people. According to their commercial wisdom, if government were to put spending limits on your SuperPAC funding abilities -- the Government would be in effect censoring speech, and those allowed to speak. And those who can afford to buy up all the ad-time too.
Censorship -- that is not the business of government, Mr Griffin -- you are free to buy as much influence with as many SuperPACs as you like ... as you already do.

image source

But as the SCOTUS also decided, these speech rights are the "rights of citizens" -- that includes your Money Speech. If you don't give us your name Mr Griffin, preferably with a State-approved Photo ID, how will we ever know that it's your speech that is "the protected speech"?
Afterall "anonymous checks", could be from anywhere -- even from a Cayman Islands unnumbered account; or maybe even from assorted Multi-national interest groups.
That is what Billionaire "non-transparency" would enable.

Besides Mr Griffin, simply telling us who is signing those SuperPAC checks, really didn't slow down the 1-Percenter efforts last time -- to buy the most gridlocked government, that super-charged Tea Party money could buy ... did it?

Super-PACs Ramp Up Spending on Races Where Control of Congress Is at Stake
by Laura Litvan, bloomberg.com -- Mar 8, 2012
[...]
Spending Restrictions

The outgrowth of a January 2010 U.S. Supreme Court decision barring restrictions on independent spending by companies and unions, these expenditures gave Republicans an edge in the 2010 midterm election. Spending by super-PACs and independent expenditures by non-profit groups helped Republicans keep or gain Senate seats in Pennsylvania, Florida, Missouri and Illinois and defeat Democratic House members including Dan Maffei of New York.

Of $305 million in spending by the super-PACs and nonprofits in 2010, conservative-leaning groups outspent liberal-leaning ones by a 2-1 ratio. Among Super-PACs, American Crossroads -- founded by Republican strategists Karl Rove and Ed Gillespie -- spent the most, with $21.6 million.
[...]

"We didn't lose the House in 2010 to House Republicans," said Representative Steve Israel of New York (BEESNY), chairman of the Democratic Congressional Campaign Committee. "We lost it to House Republican super-PACs. In 2010, our allies were spinning into a tsunami. In 2012, I don't believe that they will let that happen again."
[...]
Isn't Free Speech, in the shadow of Citizens United, swell?
Too bad ordinary people can barely afford to be heard anymore;
Not without a lot of social networking, anyways ... ;-)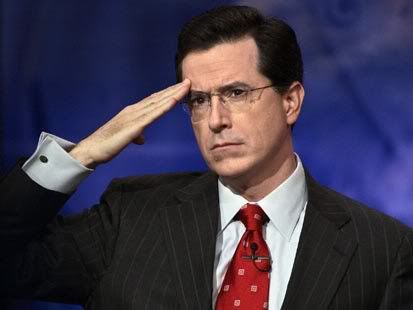 Too bad we can't buy our own SuperPAC ... to counter the "2012 conservative tsunami," who's intent will be to make the House of 1% Gridlock, even more a monument to inaction than it already is.
Maybe we should start looking for the Good Guys PACs, and lend them a hand eh?
While we still can. Anyone out there, have a good link or two?

Afterall if were going to end up "getting the best Government money can buy"
-- we might as well chip in for it, eh?