The United States was born of a revolution against English rule in the late 18th century. In 1782 the citizens of the new country adopted the designation American and twenty years later, Congress first recorded a reference to the American language.
At the time that the United States was created, there was some discussion about language. There were some who felt that Americans should adopt French as their national language to show that they were not British. There were also suggestions that the American language should be Hebrew and others argued for Greek. Then there were those who suggested that Americans should retain English and require the British to adopt Greek.
When the United States was born, Americans were a polyglot society. Many of the new country's leaders, such as Thomas Jefferson, advocated the idea that linguistic diversity was one of the country's strengths.
John Adams advocated the establishment of an American Academy to promote American English as a national institution. He saw English as a way of spreading American ideals around the world. An academy, Adams felt, would be necessary to sustain the purity of American English. He rejected the idea of establishing a new language:

"We have not made war against the English language, any more than against the old English character."
In 1768 Benjamin Franklin published a paper entitled
A Scheme for a New Alphabet and a Reformed Mode of Spelling
. His plan was not adopted even though he had a special type cut for it. However, Benjamin Franklin was the midwife for American spellings which were later promoted by Noah Webster. These spellings include "honor" instead of "honour", "theater" instead of "theatre", "plow" instead of "plough" and "curb" instead of "kerb."
The recognition of American English as a distinct dialect came through the work of Noah Webster. From 1783 to 1785, Webster, who was in his twenties, published three elementary books on English, including American Speller, which as a best-seller sold over 80 million copies during his life. The book went through about 300 editions. The success of his spelling book provided him with enough money to live on and he was thus able to devote his life to championing the cause of a distinct American language: distinct in spelling, pronunciation, and grammar. He traveled around to print shops handing to the printers a list of words with American spellings and asking them to follow these spellings.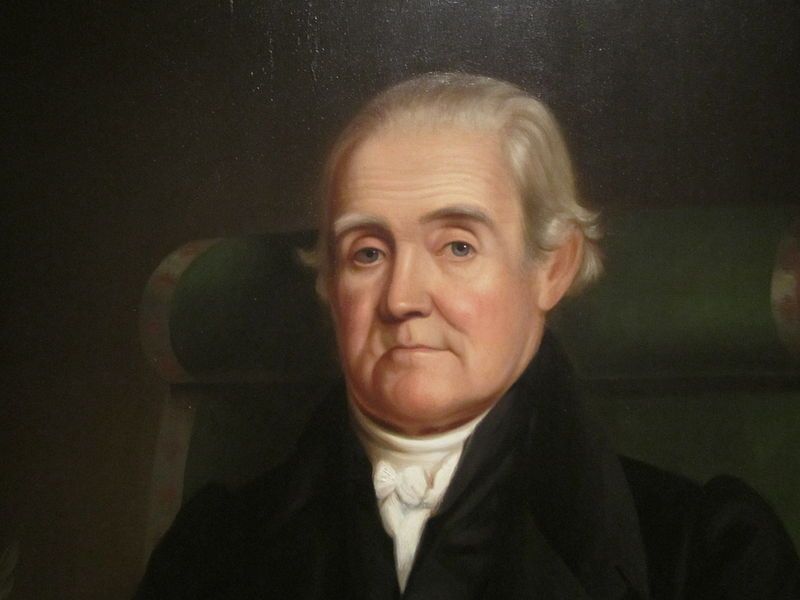 Noah Webster is shown above.
In 1789, Webster called for a separation of American English from its parent language. In Dissertation on the English Language:

"Several circumstances render a future separation of the American tongue from the English necessary and unavoidable…Numerous local causes, such as a new country, new associations of people, new combinations of ideas in arts and science, and some intercourse with tribes wholly unknown in Europe, will introduce new words into the American tongue."
Webster also wrote:
"Our honor requires us to have a system of our own, language as well as government."
In 1806, Webster brought out his first Dictionary, Compendious Dictionary of the English Language, which he felt was a step to standardize the American language and to detach it from English literary models. He wrote:

"There is nothing which, in my opinion, so debases the genus and character of my countrymen, as the implicit confidence they place in English authors, and their unhesitating submission to their opinions, their decisions, and their frowns."
There were a number of spellings which Webster insisted on which were ignored by most of his readers: they continued to write "group" instead his preferred "groop"; "crowd" rather than "croud"; and "medicine" instead of "medicin" just to mention a few. He also insisted on dropping one of the l's in words such as "traveller" and "jeweller."
The final work which established American English as a distinct dialect was the publication of Noah Webster's An American Dictionary of the English Language (generally called Webster's) in 1828.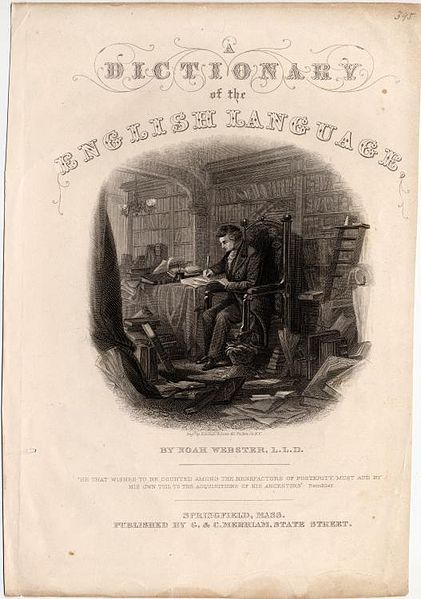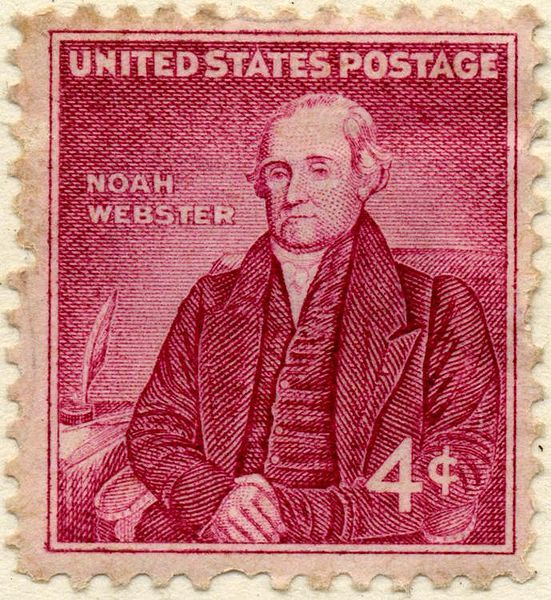 Noah Webster felt passionately that American English was just as good as British English. He also dabbled in politics, offered unwanted advice to Presidents, and produced a sanitized version of the Bible in which men didn't have testicles, but rather they had "peculiar members", and women didn't have wombs.
Noah Webster sold the rights of his dictionary outright. After his death in 1843, two businessmen, Charles and George Merriam, bought the rights to his dictionary. They employed Webster's son-in-law, Chauncey Goodrich, to prepare a new volume. The new book, commonly known as the Merriam-Webster dictionary, appeared in 1847 and was an instant success. While the book carries Webster's name, many of the spellings he advocated and his far-fetched etymologies were expunged.