On April 28th, on a beautiful day at 10:00am, people gathered from the four corners of Colorado to protest against the War on Women.
It was a grassroots led campaign that was the idea of a woman in Michigan. This is the uproar from women angry at the policies and legislation being proposed all over the United States. Colorado is the home of Focus on the Family. The first personhood amendment was brought here for testing. There is a good chance that we will have another one on our ballot this coming November.
These legislators do not know what they have awakened here. It has reached across the aisle to women of all political stripes and faiths. We are Coloradans and we do not sit quietly while being attacked in legislatures all across this great country. We are patriots and we are angry. We are women and the men that love them.
Follow me below the Kos croissant to see what a great day it was.
WARNING PHOTO HEAVY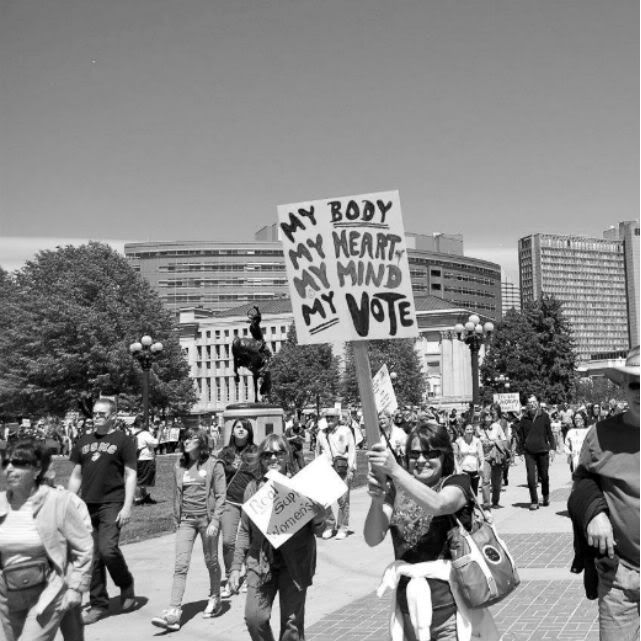 Some great signs and banners....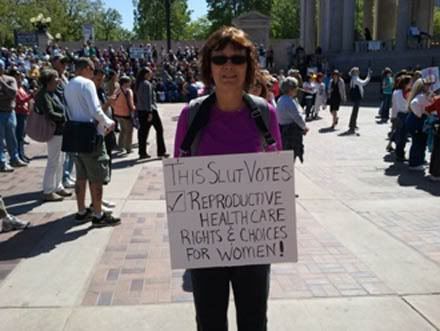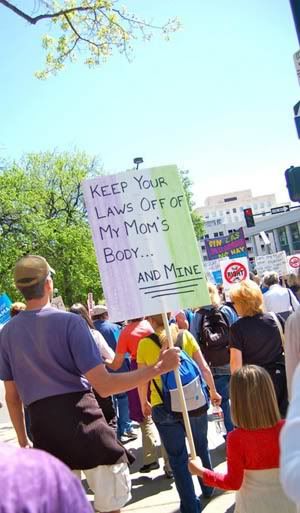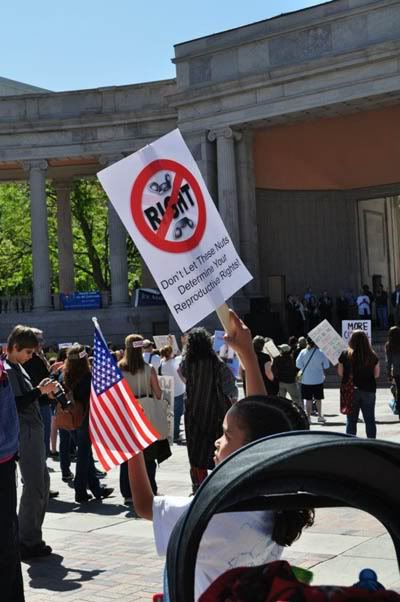 Here are the organizers that really put it together!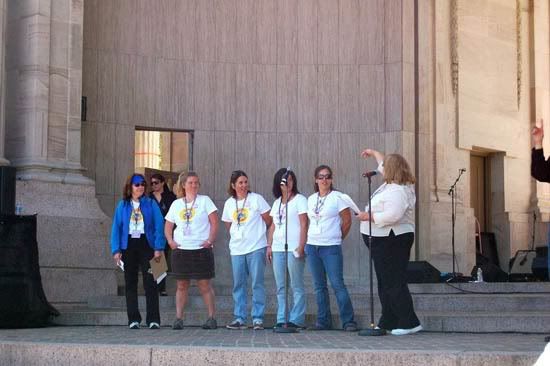 Nancy Cronk is one of the organizers of this rally and march, and she is also an active and powerful voice for progressives in the Denver Metro Area .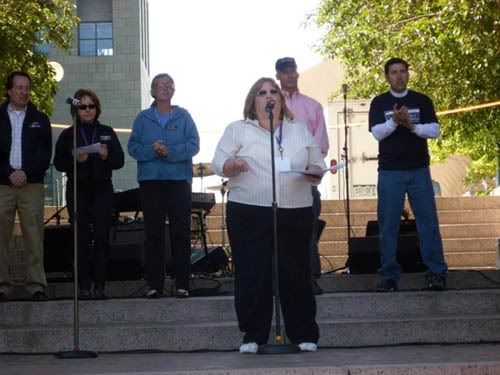 We had so many good speakers and artists including International Human Rights Attorney Beth Klein (Beth received an award for being one of the top 50 most powerful women in America) and Rosemary Harris Lytle, CO NAACP State Director.
Rev. Dr. Nori Rost (rhymes with Lost), Minister at All Souls Unitarian Universalist Church Colorado Springs/National Clergy Advisory Board for Planned Parenthood
Award-winning Poetry Slam Artists, Suzi Q and Jen Rinaldi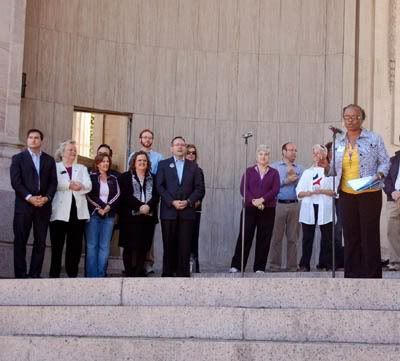 and The Raging Grannies sang for us...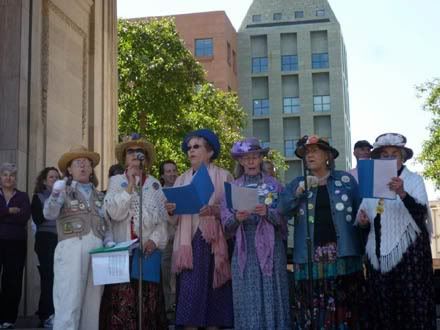 Then we marched to the state capitol building...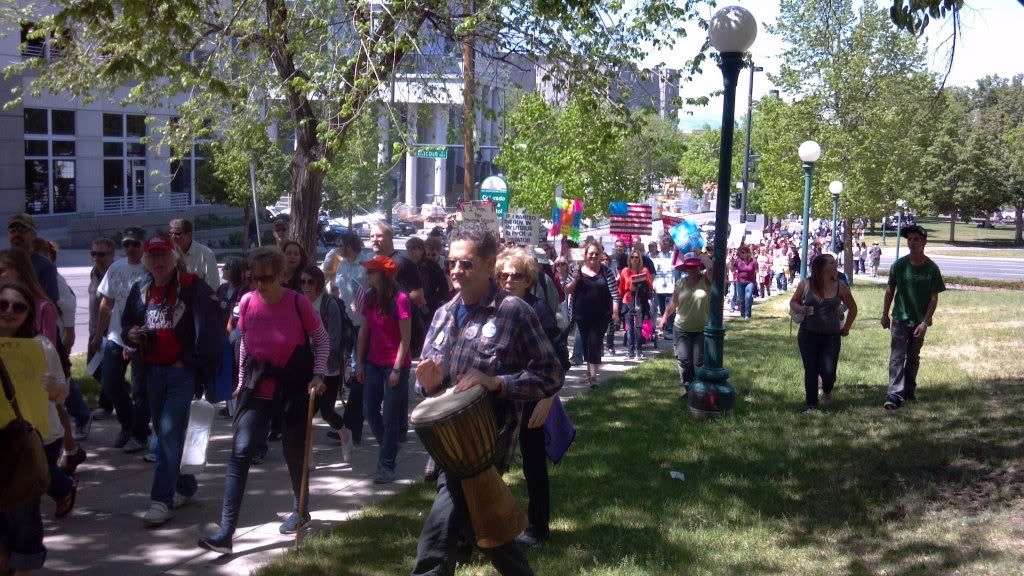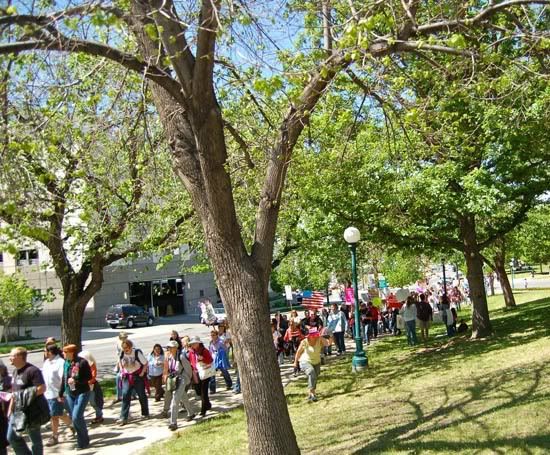 At the capitol there was a flash mob and it was hysterically funny (Bias Alert: I conceived it and produced it)....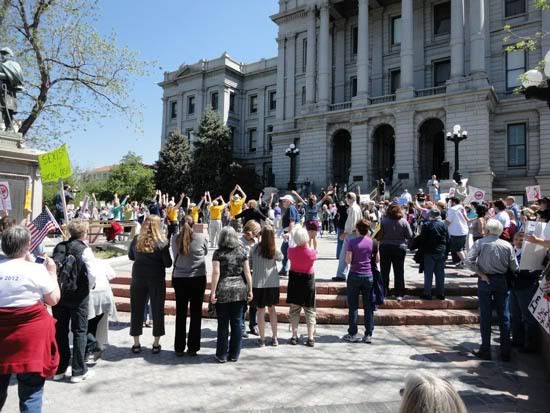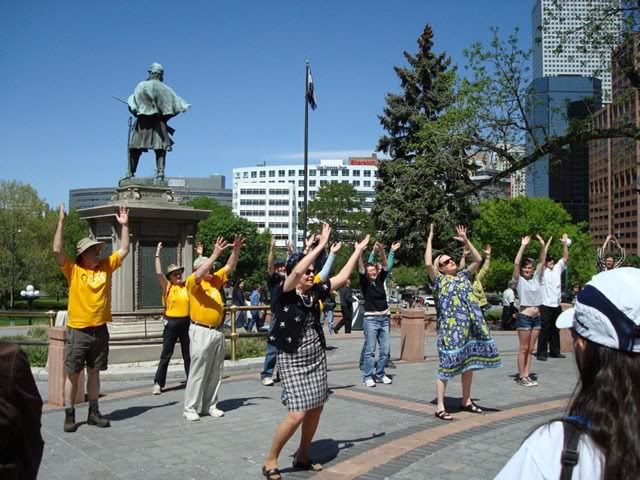 UPDATED:
I will be releasing an edited with sound video of this in the coming week. Watch for it.

All in all an incredible day in Colorado.